It was a glorious day, warm and sunny. We were late starting out, because the coach driver who was scheduled to do the job phoned in sick. The replacement driver was great. He immediately rethought the route, because there had been a big accident which was creating havoc on most of the roads we would have taken to get out of London.
First stop was Bedgebury Pinetum. After a cup of coffee and a cake a bunch of us went up to the archery site. There were too many of us, so some of us went for a walk first.
This is one of several water features on the site.
Jackie and Katie enjoying the view.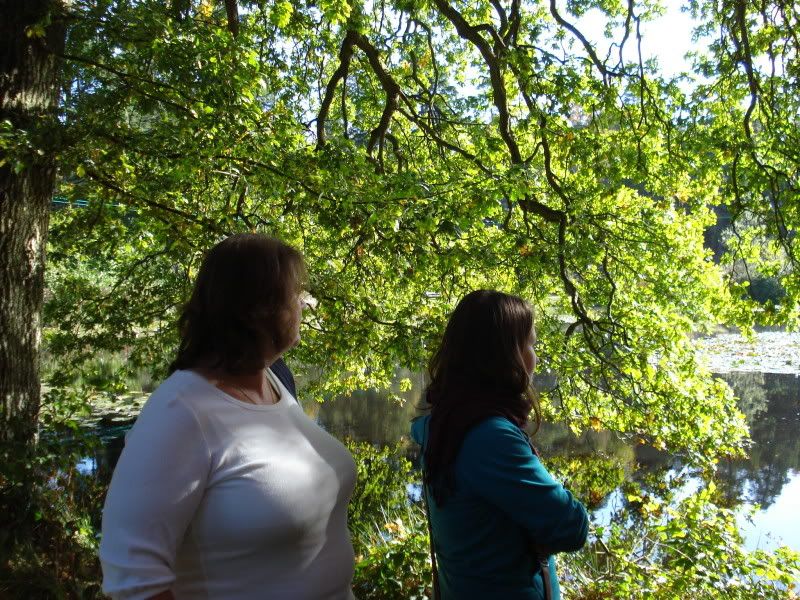 I managed to take a couple of tumbles (I swear I was pushed, though no-one admitted being near me), and we released a lot of our pent up tension with much cussing. You never heard "fuck" and "bitch" used so many times in a couple of hours. No offence meant and none taken.
We happened across part of the "Go Ape" course. This is Daniela being very brave.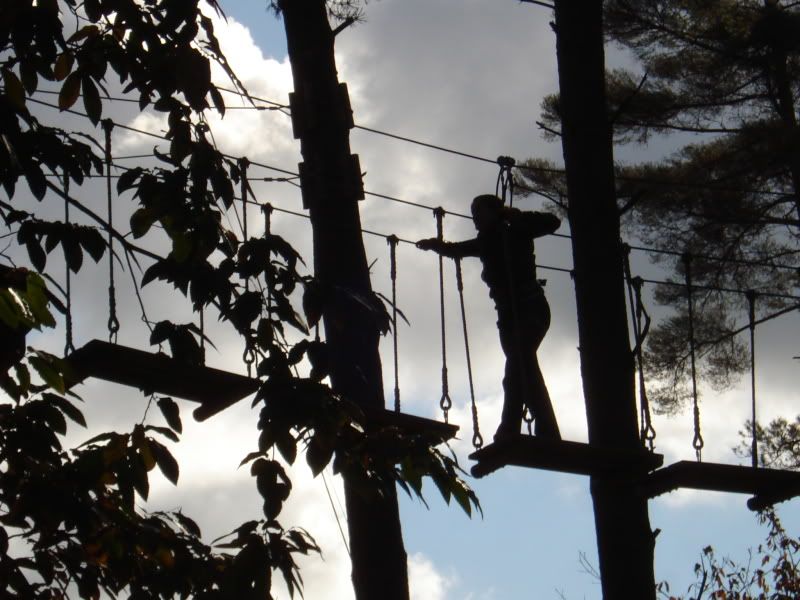 We got back to the archery activity a bit late, so we didn't have as many goes as we would have liked. But Sheila made the most of tutor Steve's attentions.
We were delayed going for lunch at Finchcocks because Carlos "got lost" (ie. wandered off as usual on the phone). We were really ready for our meal by 2.30! The food was delicious, plentiful and very filling. Then some people spent time in the garden, while others went into the museum.
These are a couple of genuine Georgian outfits dating from the second half of the 18th Century.
Some instruments are so much more than just something to play music on.
This harpsichord sounds gorgeous and looks sumptuous.

Then I found these Virginals.
Given the maker's name, I don't think Virginals would be an appropriate name for long!
Who'da thunk it?