A few weeks ago I went to a country house hotel for a family wedding. The venue was Eastwell Manor.
It looks like a Jacobean manor house (ie. from the time of James I in the early 17th century) but in fact it is a fake from 1926. You'd think, under those circumstances, there's be no excuse for such poor disabled access, but you'd be wrong. Their lift has been out of order for over a year. They say they can't replace it because of conservation restrictions. One of my cousins is very dodgy on her pins, but had to negotiate a long staircase to use the toilet. But it was great to catch up with cousins: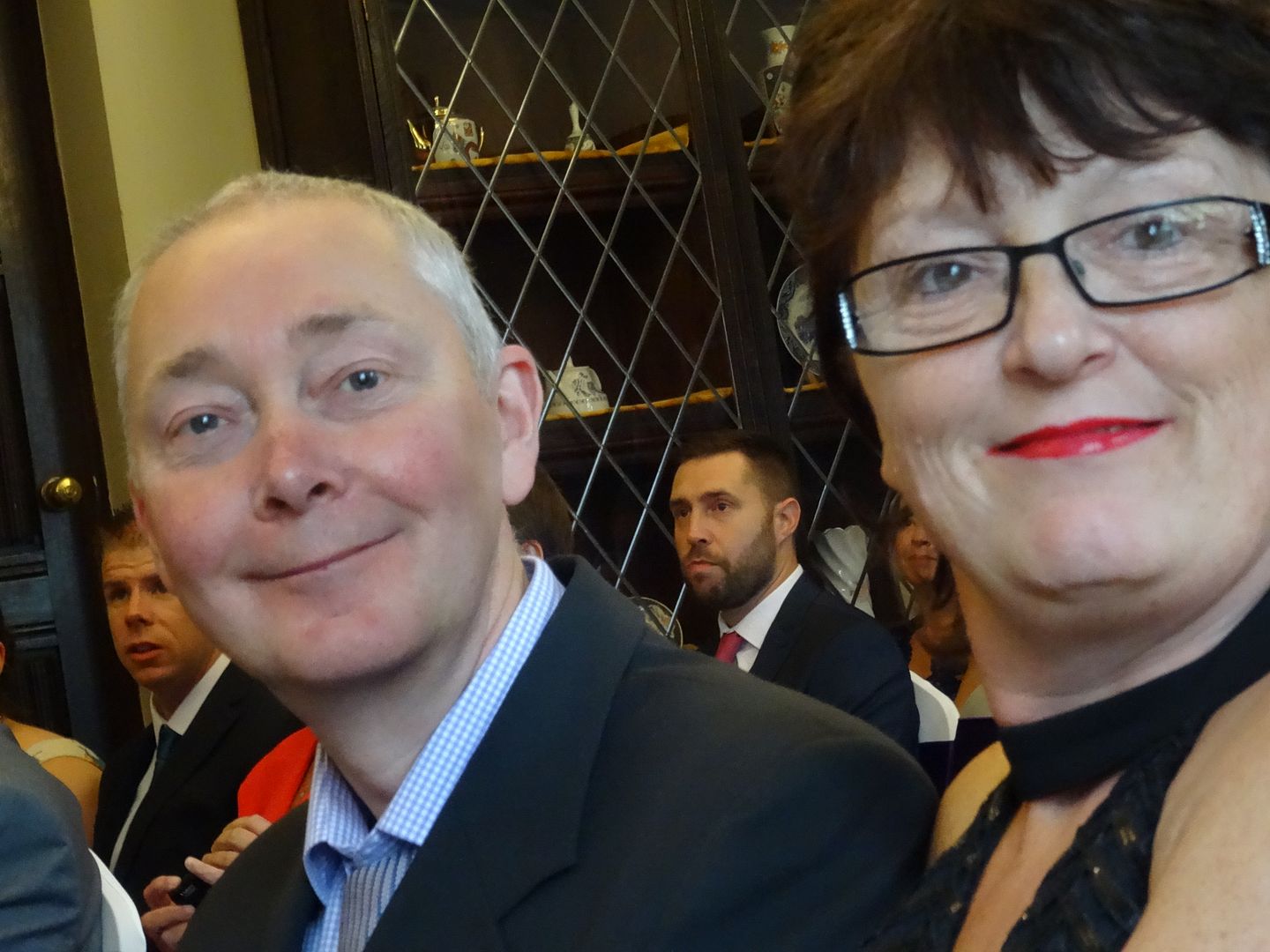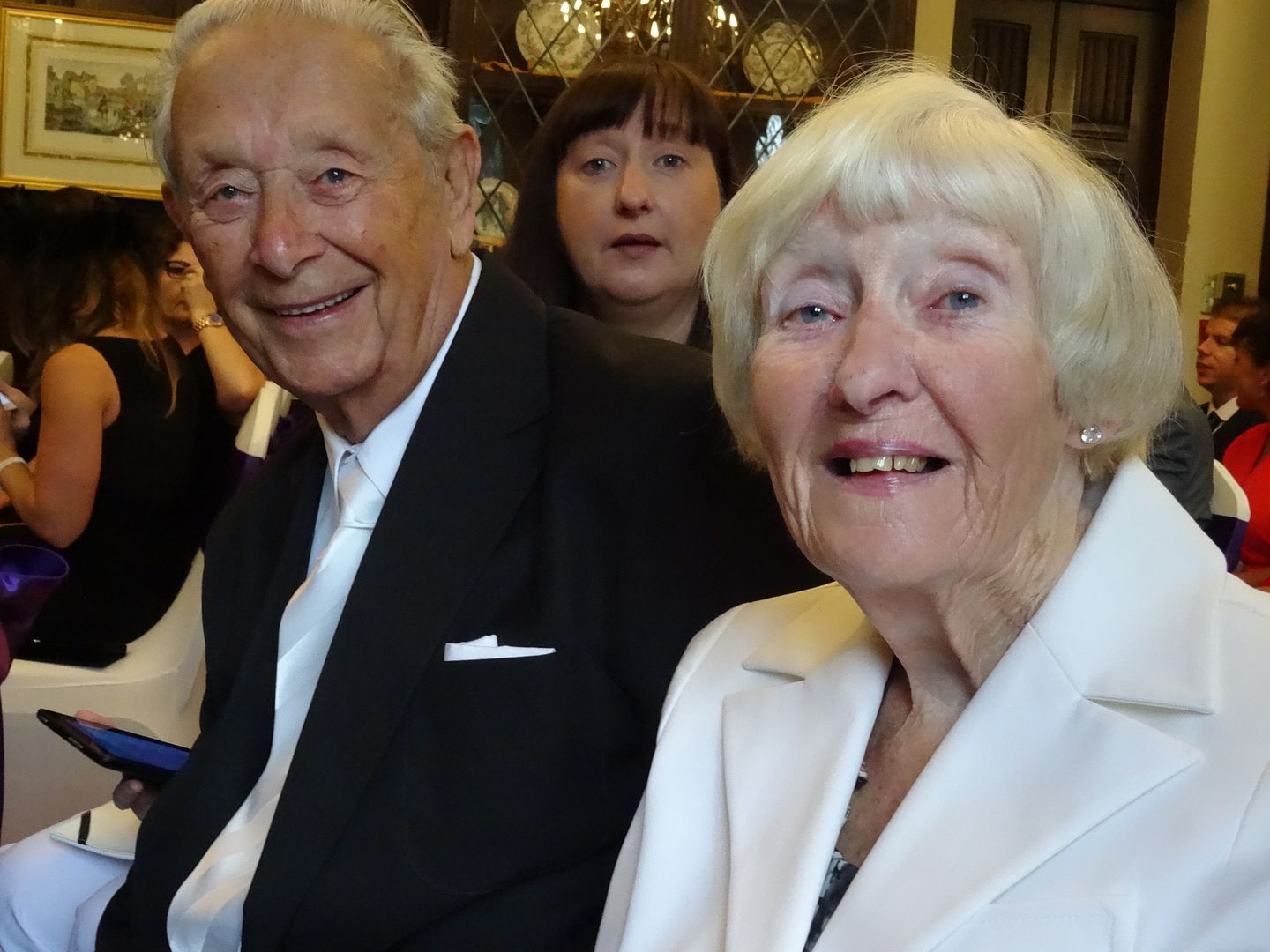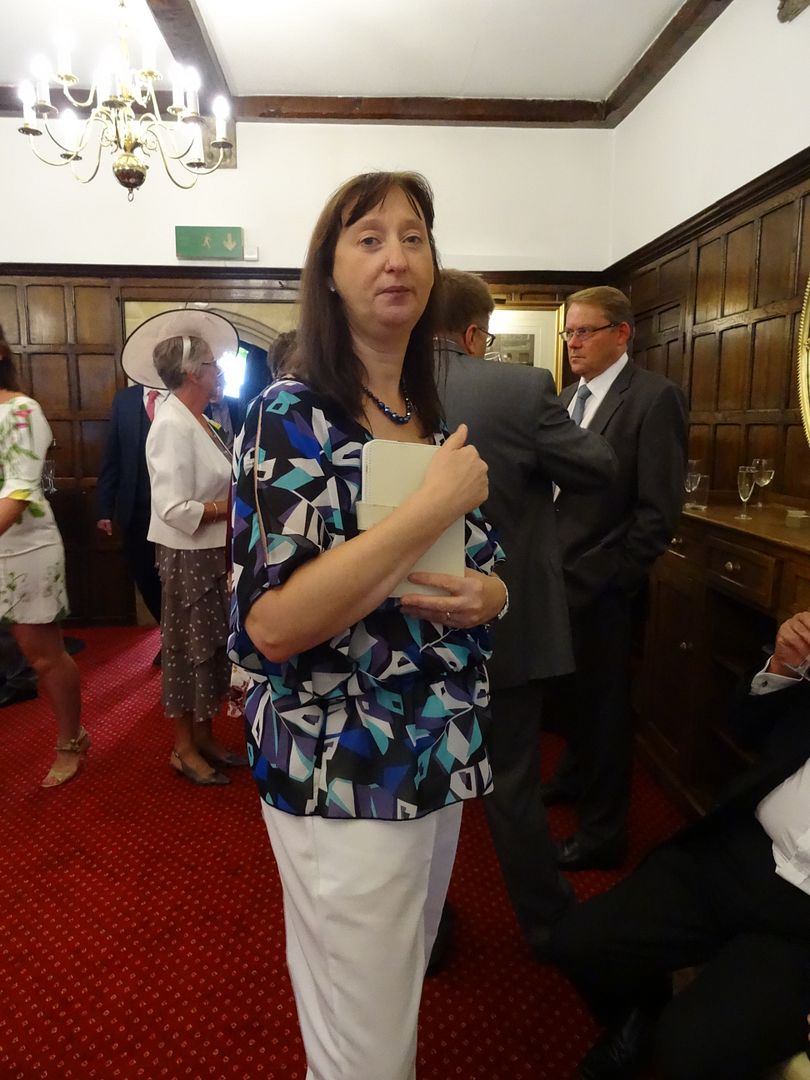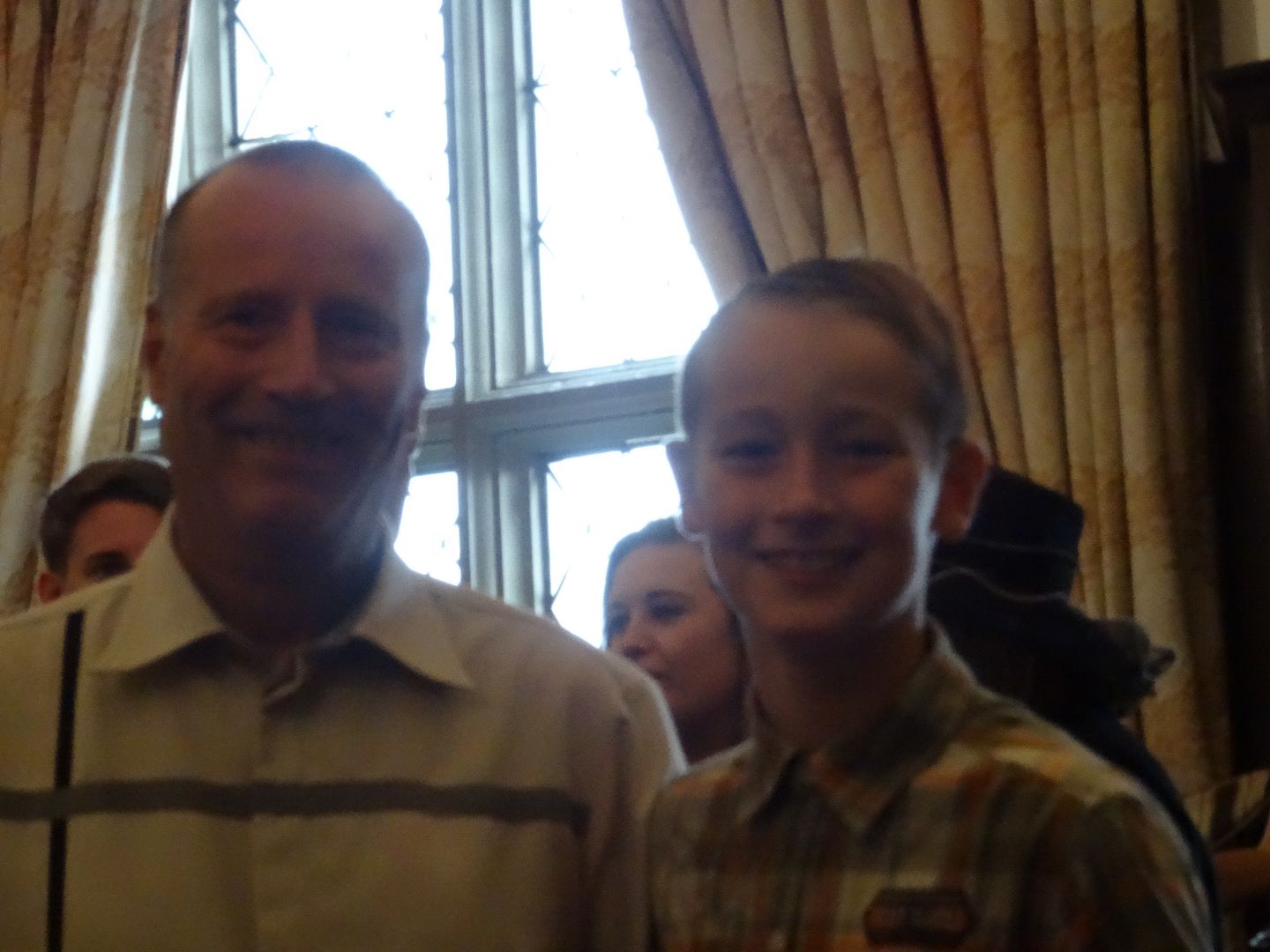 Including the bride's mother:
As well as the bride's brother and his partner (now his fiancee!)
And the beautiful bride and her groom: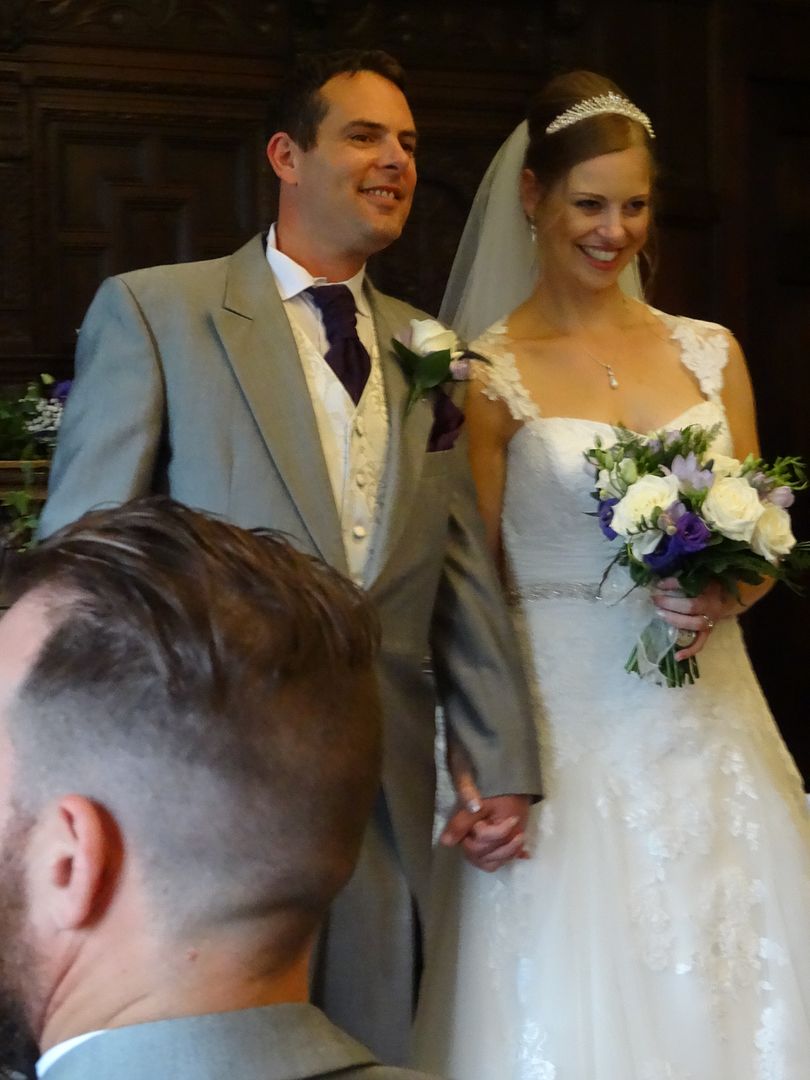 And an amazing dress:
Not forgetting the cake: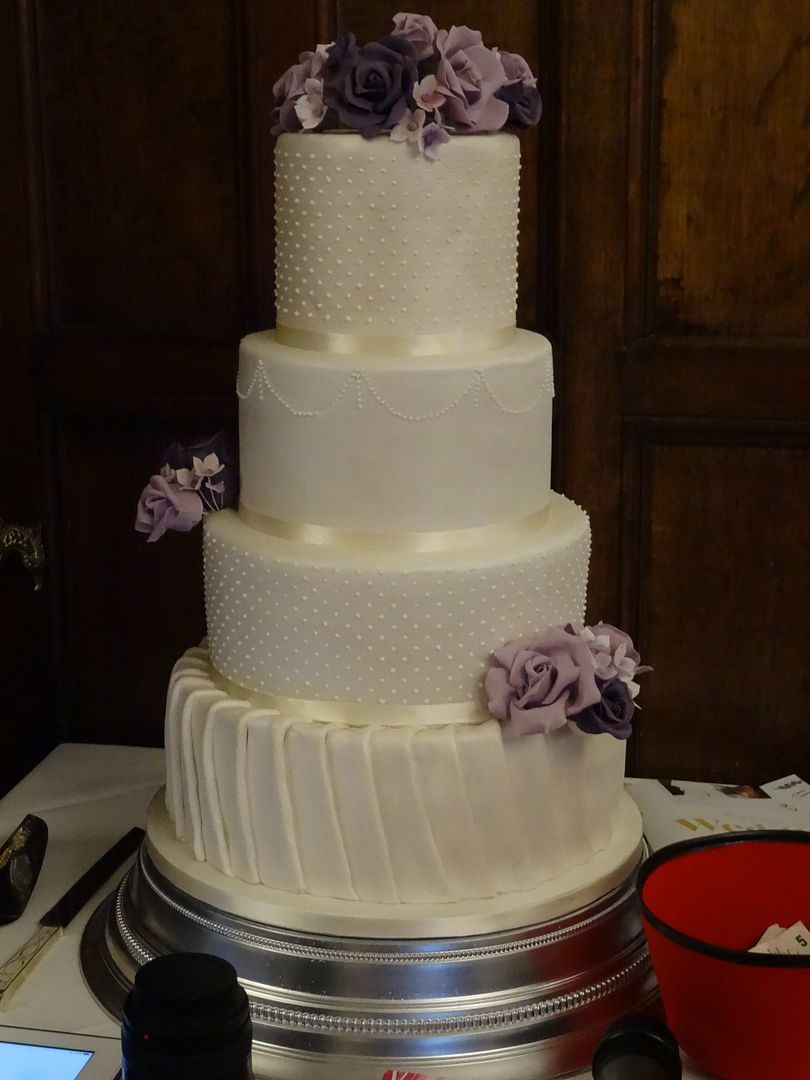 The bride's father was my cousin, but did not live to see his daughter marry. He died seven years ago of asbestos-related lung cancer.
He would have been so proud.