Cats may be well known for being able to land on their feet, but it all depends on the height they fall from. Too close to the ground and they can't right themselves; too hign up and the impact may shatter their limbs.
So a group of stunned visitors watched aghast as three out of our four tigers were dicing with either death, or a spectacular act of gymnastics. Mum Melati was on their high platform. Dad JaeJae decided to join her, having a good sniff around her rear end. They'd already had a go at mating. Well, he had. She was not happy or receptive. Then son Achilles decided to join them, having watched with curiosity about what was going on.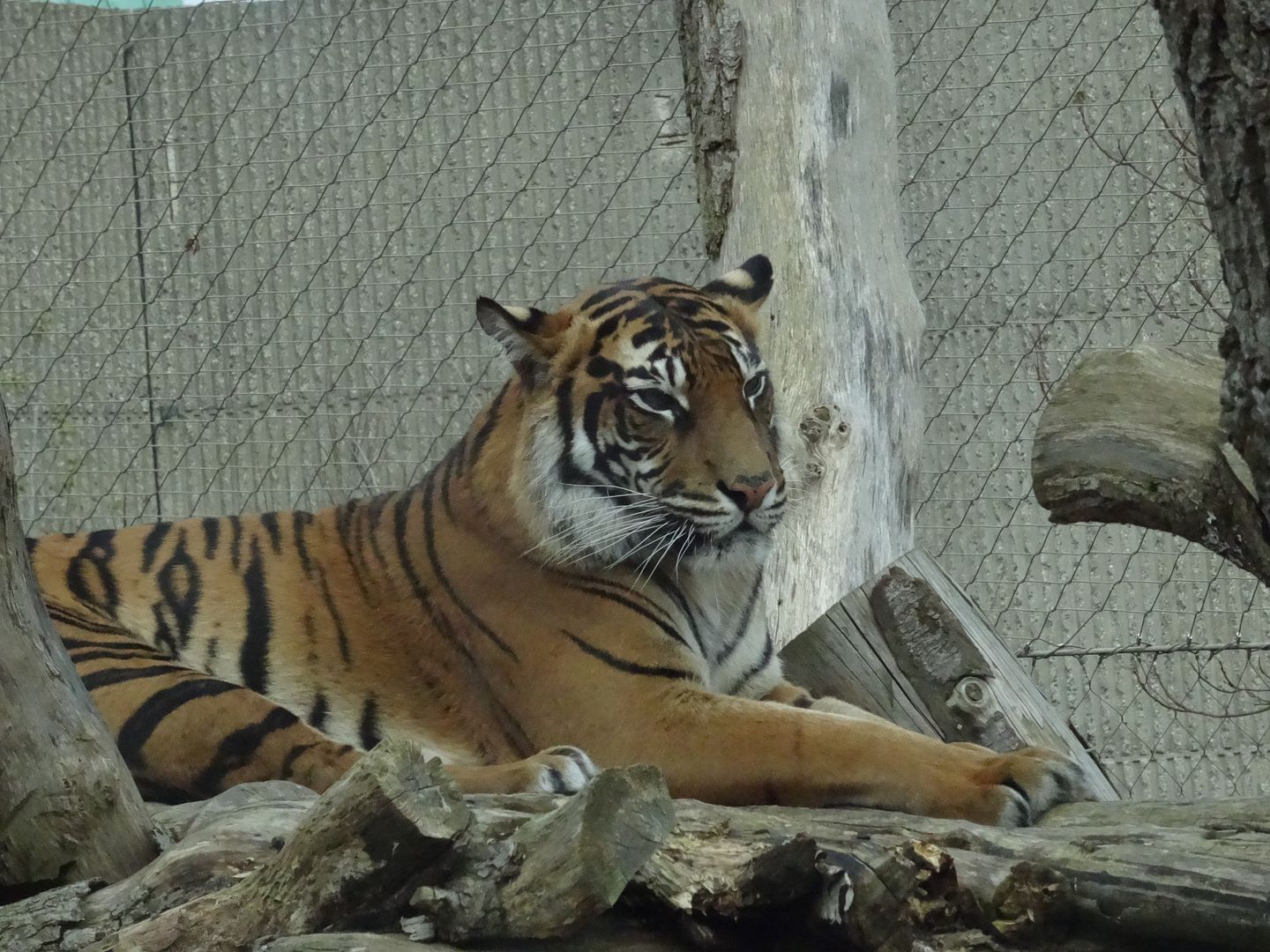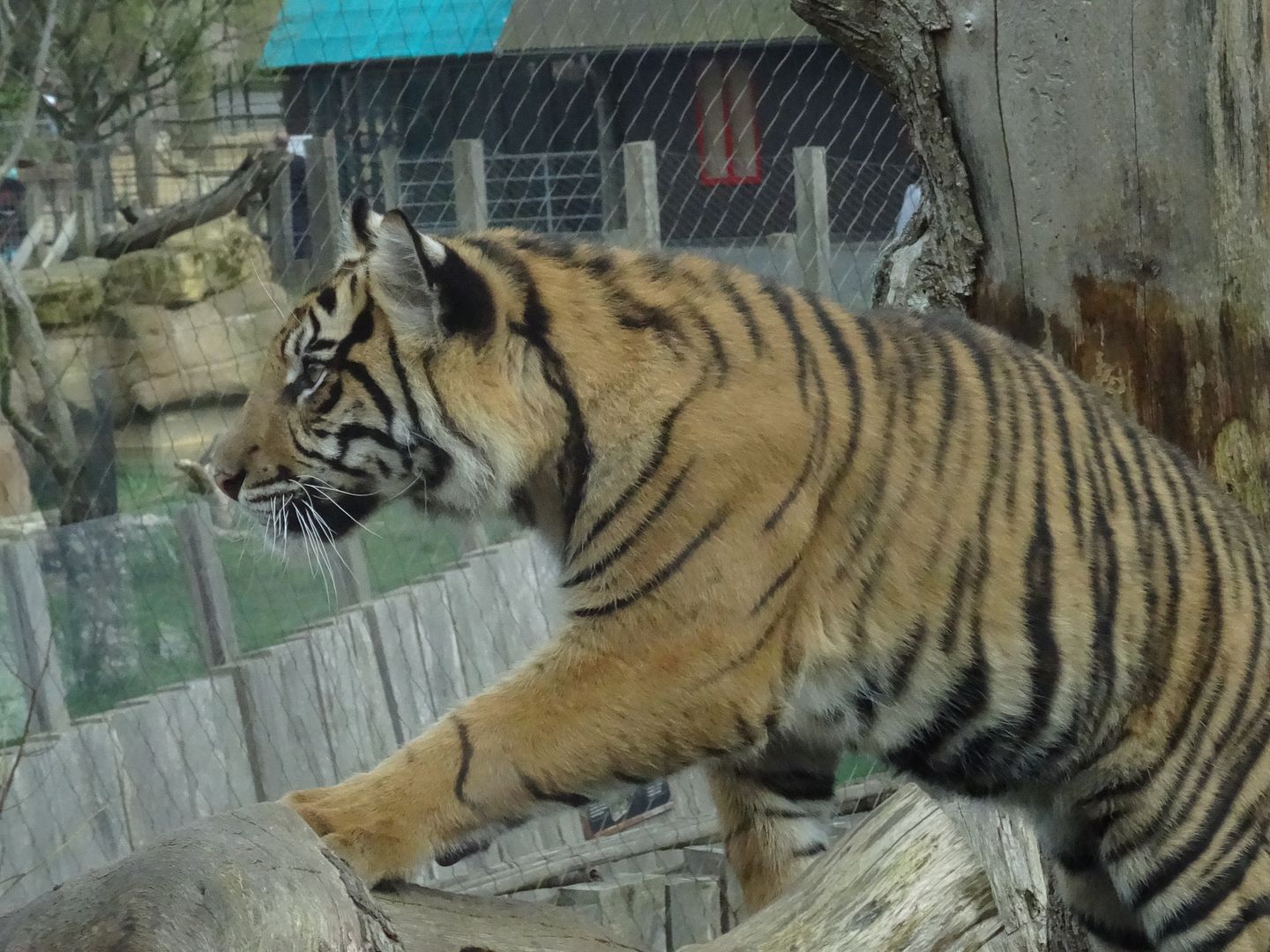 Meanwhile Karis was making her way on firm ground towards the other side of the enclosure.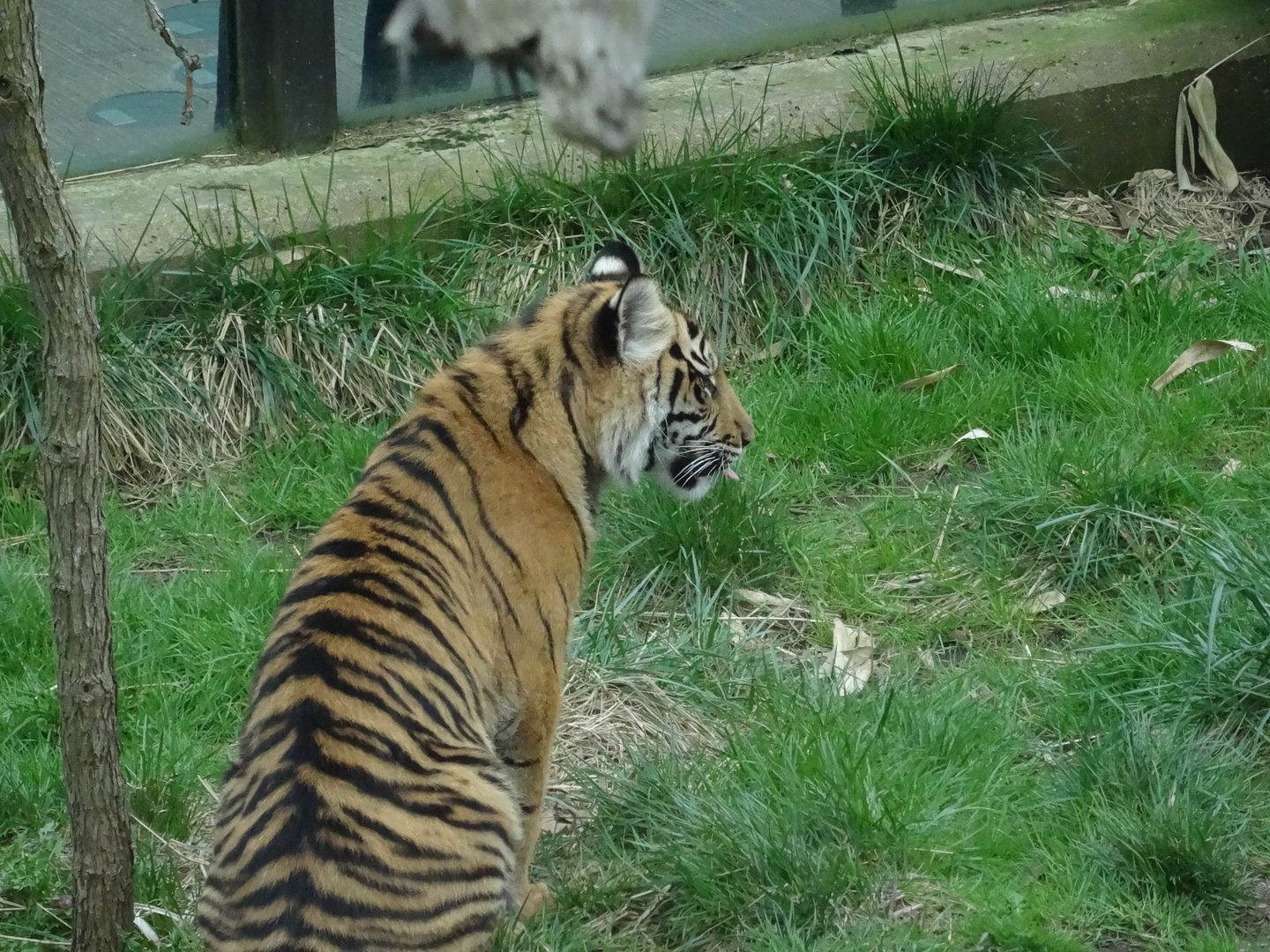 There she did something I have never seen her do before. She went up to the glass and stared through it at a woman crouching down and putting her hand on the glass at the cub's level. They stayed transfixed by one another for ages.
The woman was a visitor from mum Melati's home zoo in Perth, Australia, where she used to connect with Melati in the same way. Who could have guessed that the little daughter would respond to the same person in the same way?