On Tuesday the London Zoo tiger cubs were a year old, but for some reason the celebrations were held over till Wednesday. In anticipation I went along.
There were lots of colourful parcels laid out for them, laced with meat, but mum Melati took advantage of the cubs' caution to help herself to all the treats before the day even started properly!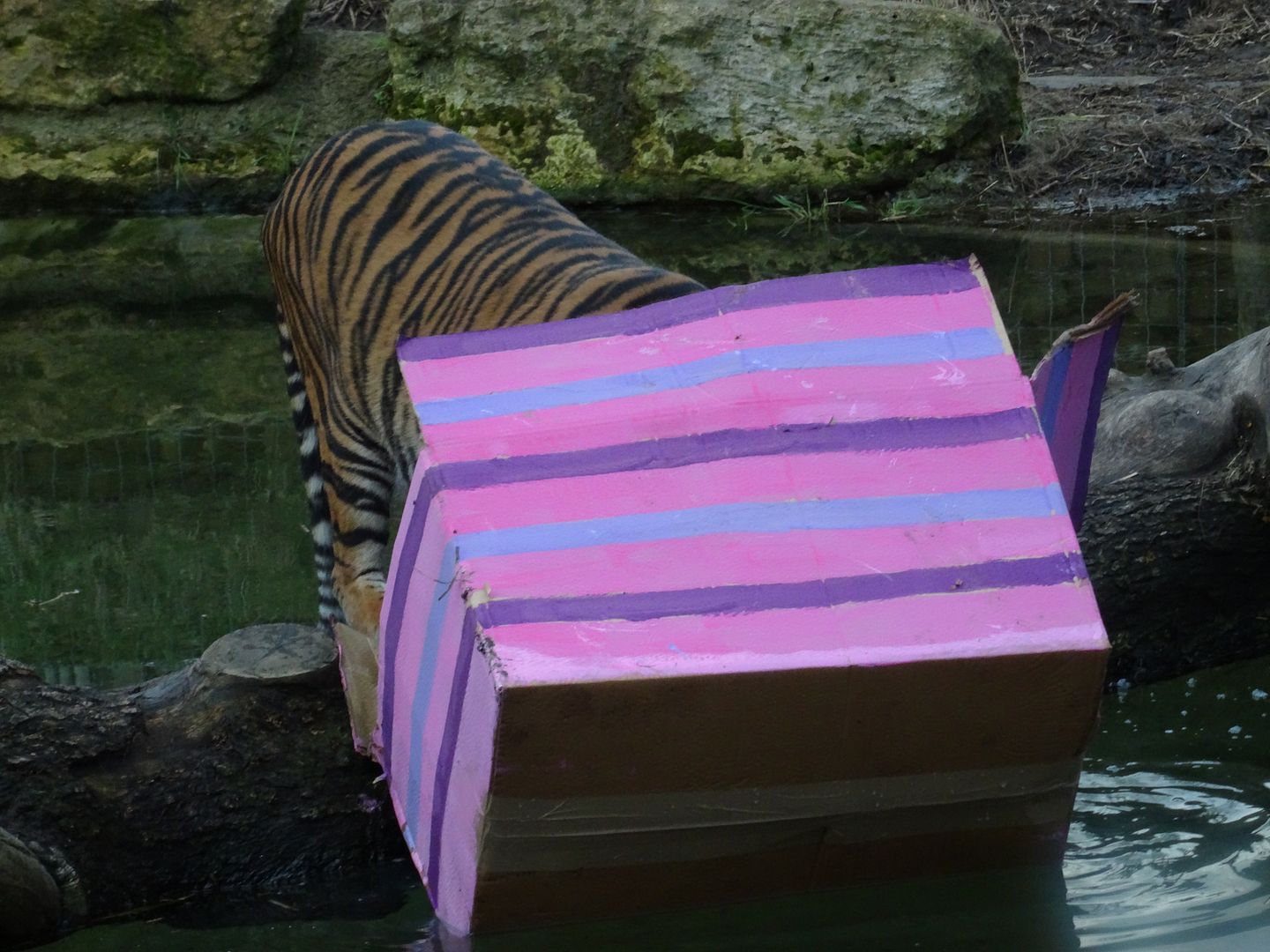 One of the parcels ended up in the water, and tentatively the cubs started trying to retrieve it.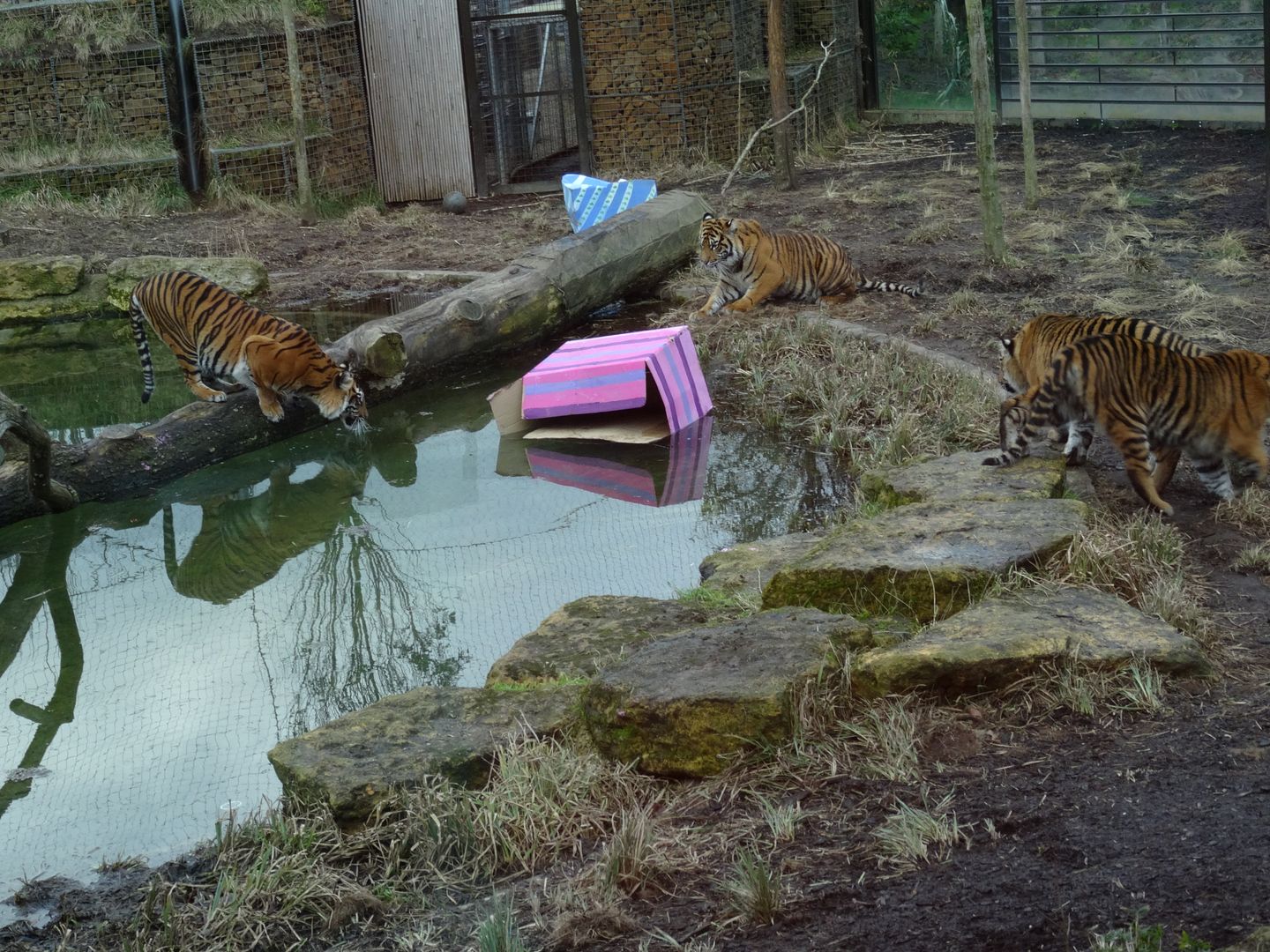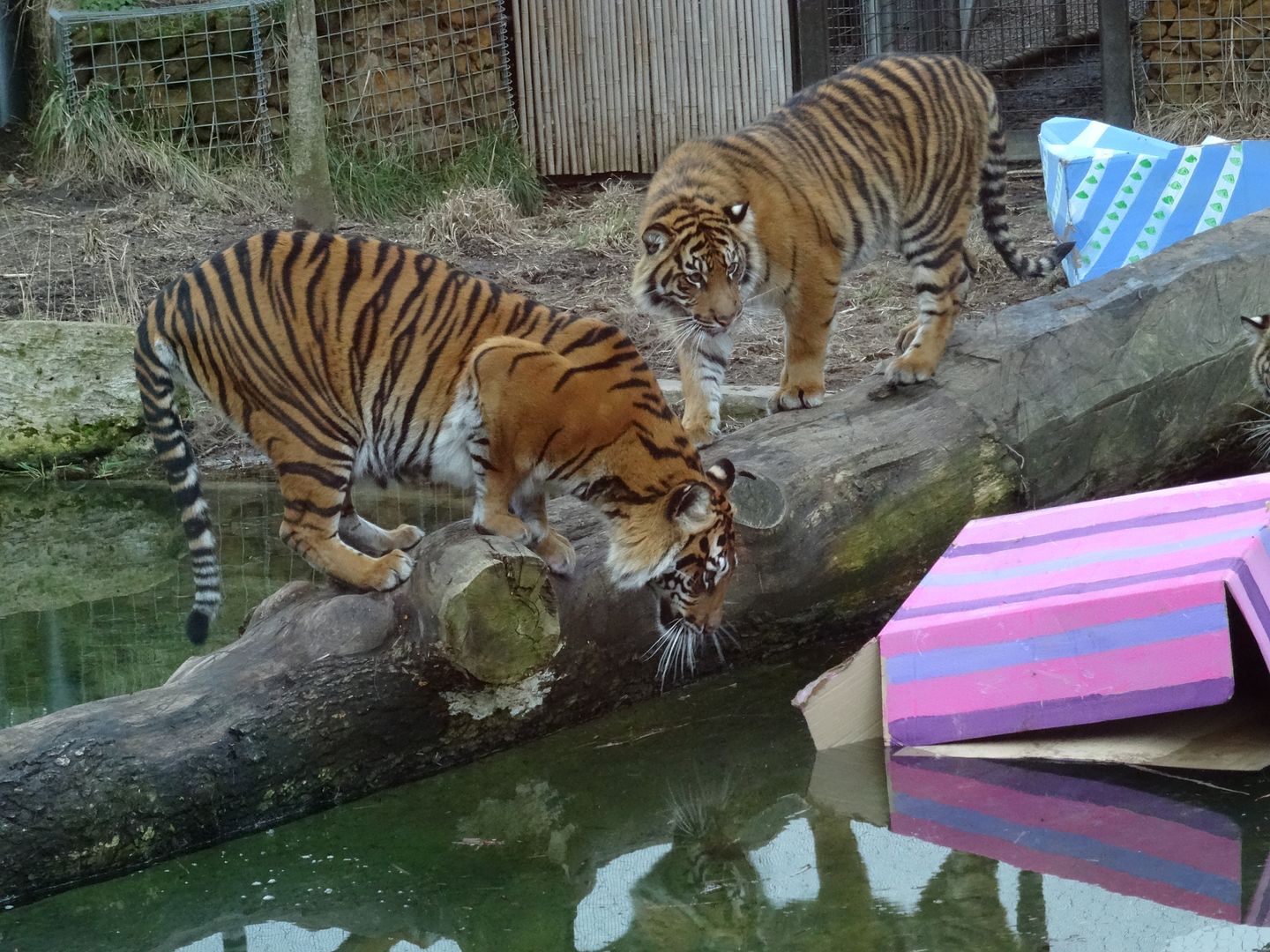 Success!
Now let the destruction begin.
"I think I'll have this bit." "Mmm, me too."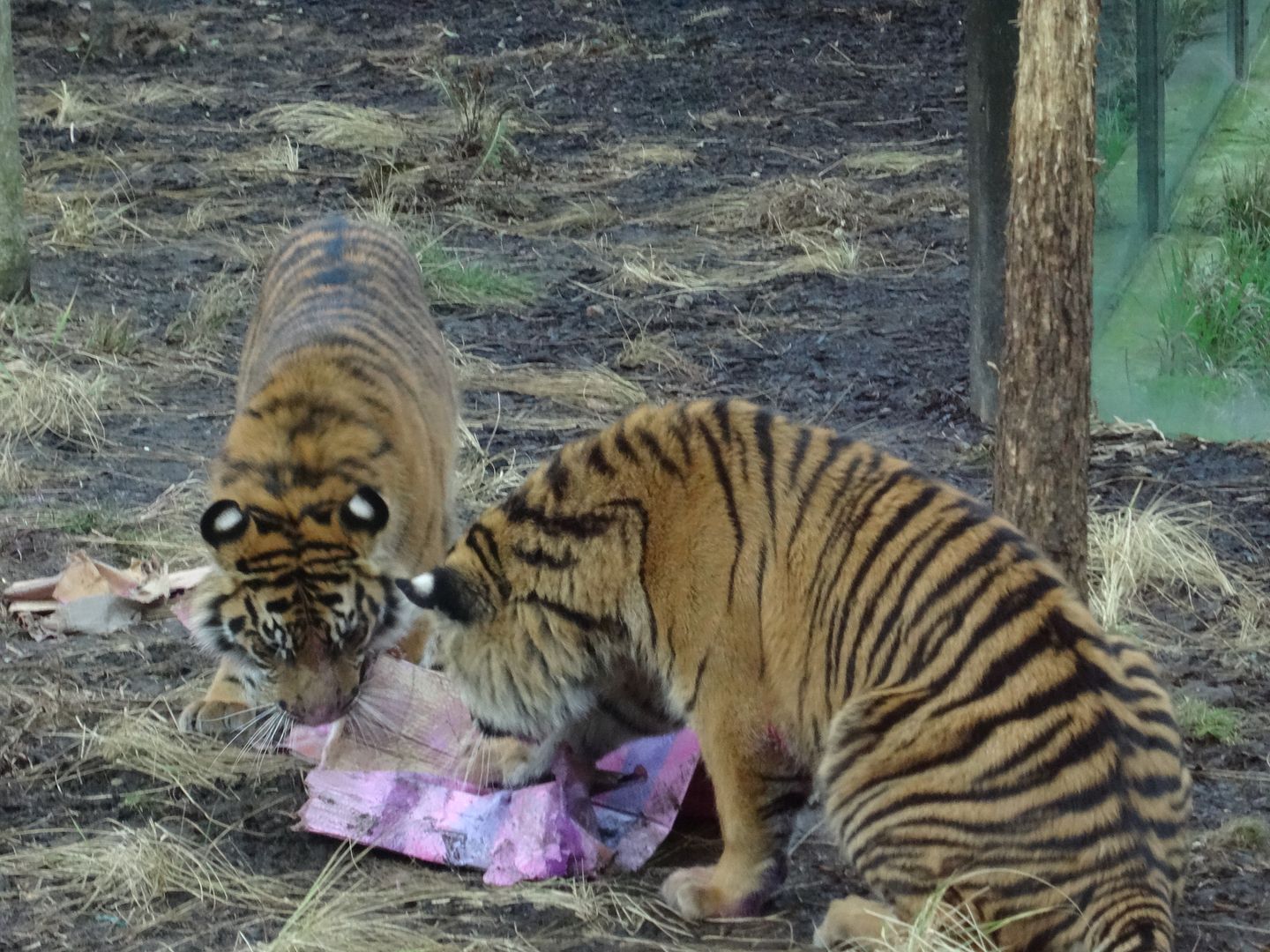 Fight!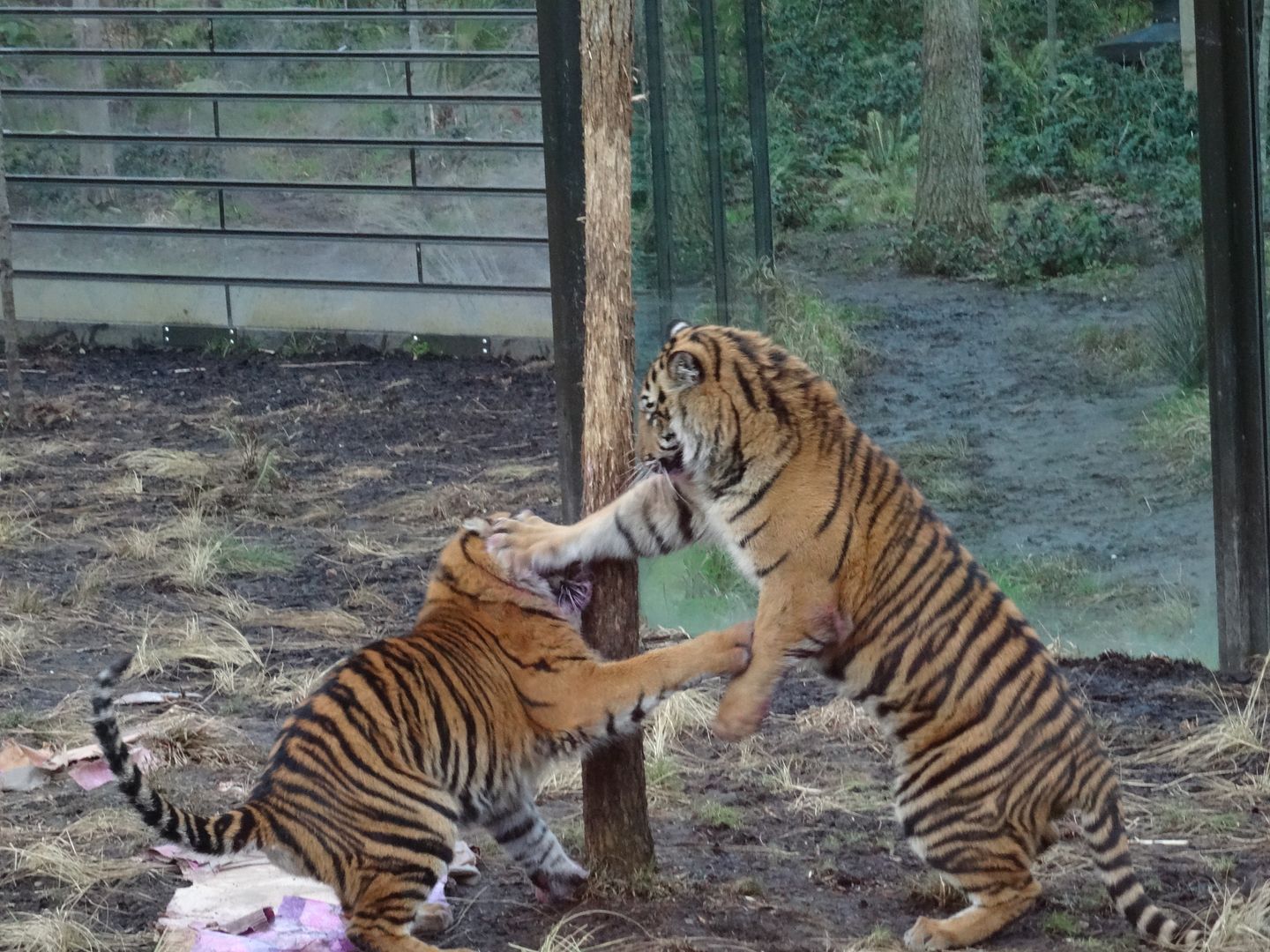 He bullied me, mum. I love you.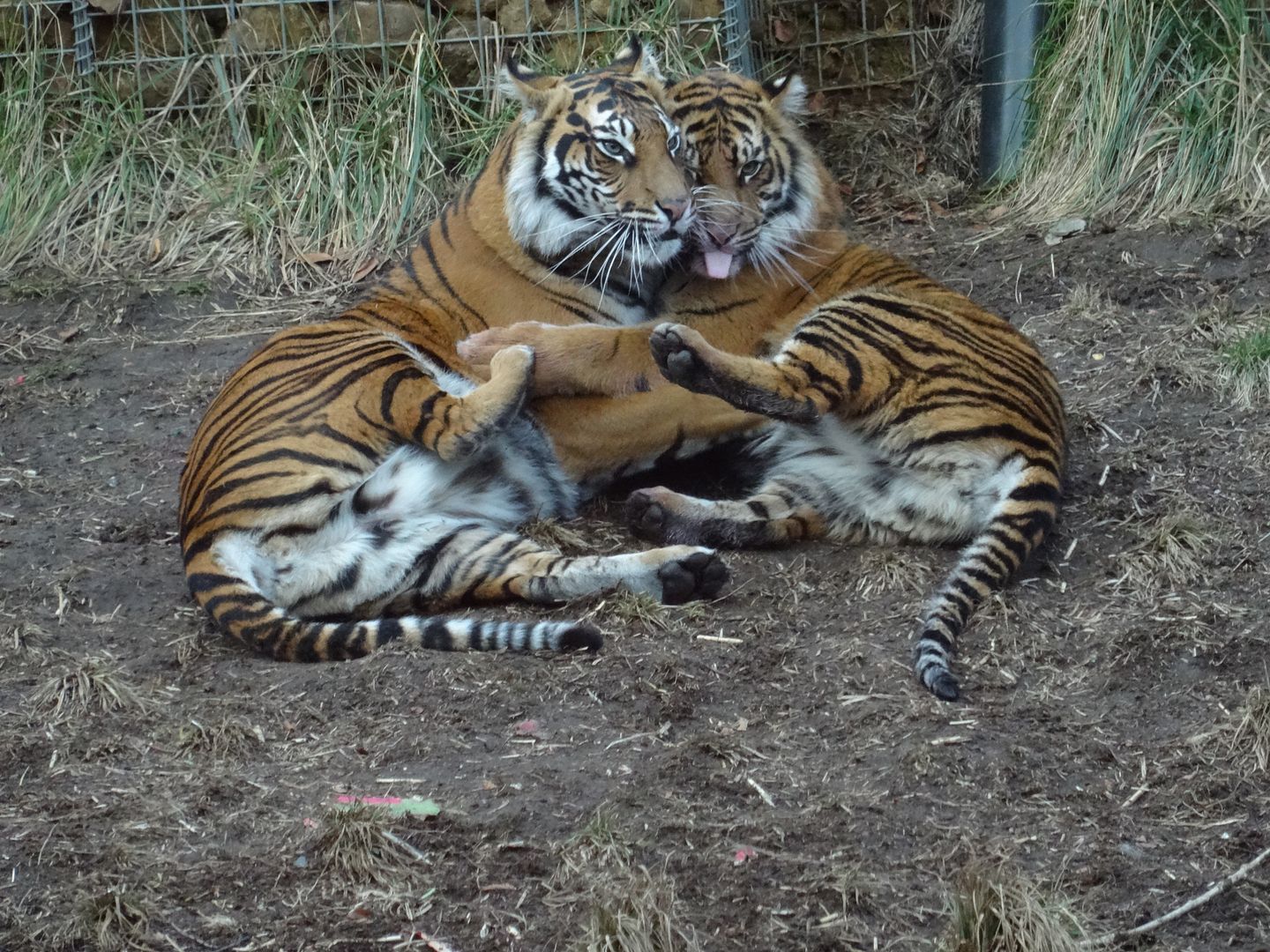 Everyone ended up with pink paws from the (edible) paint on the favourite box.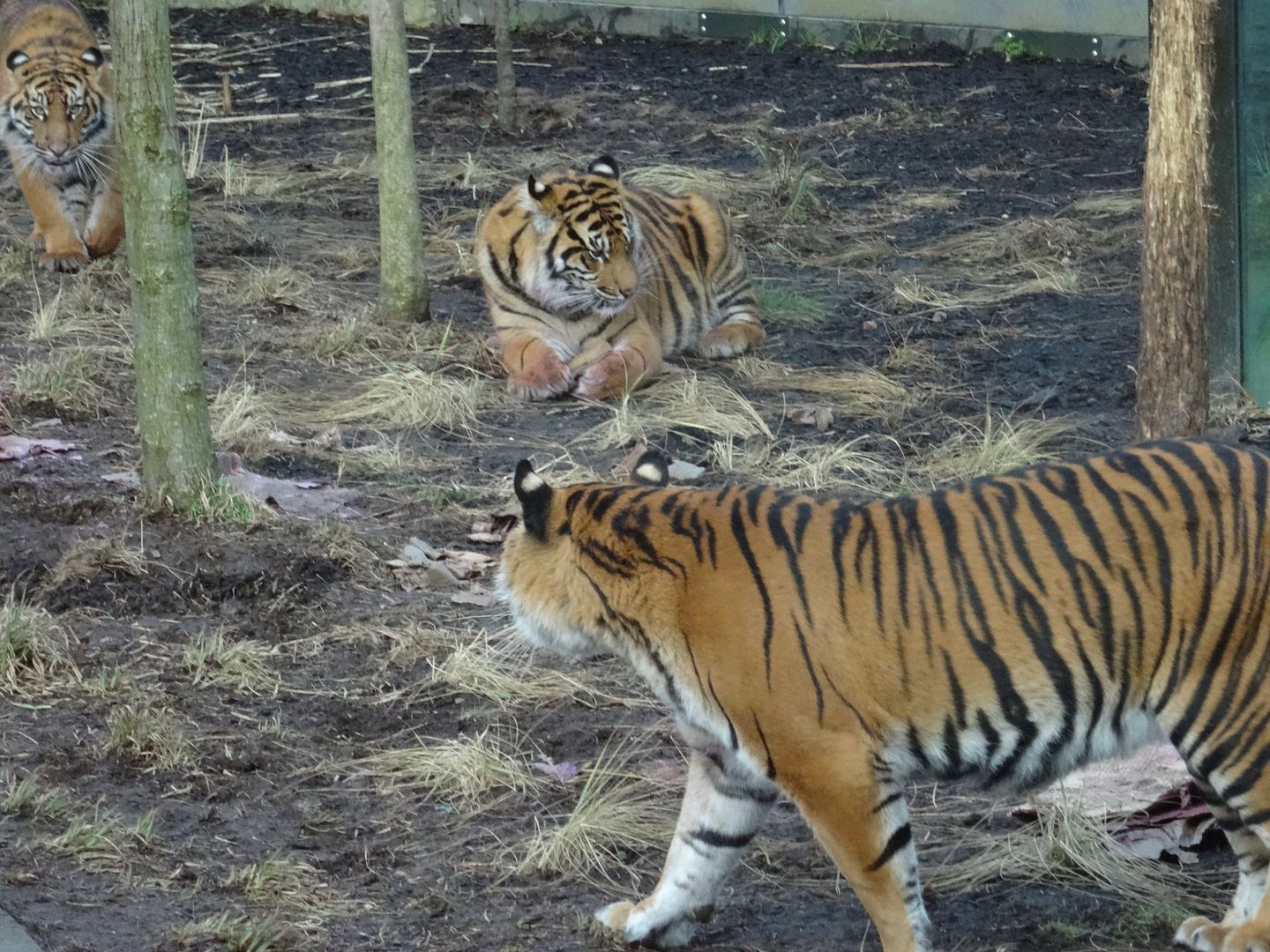 Job done.