What did the tiger...
...say to the okapi...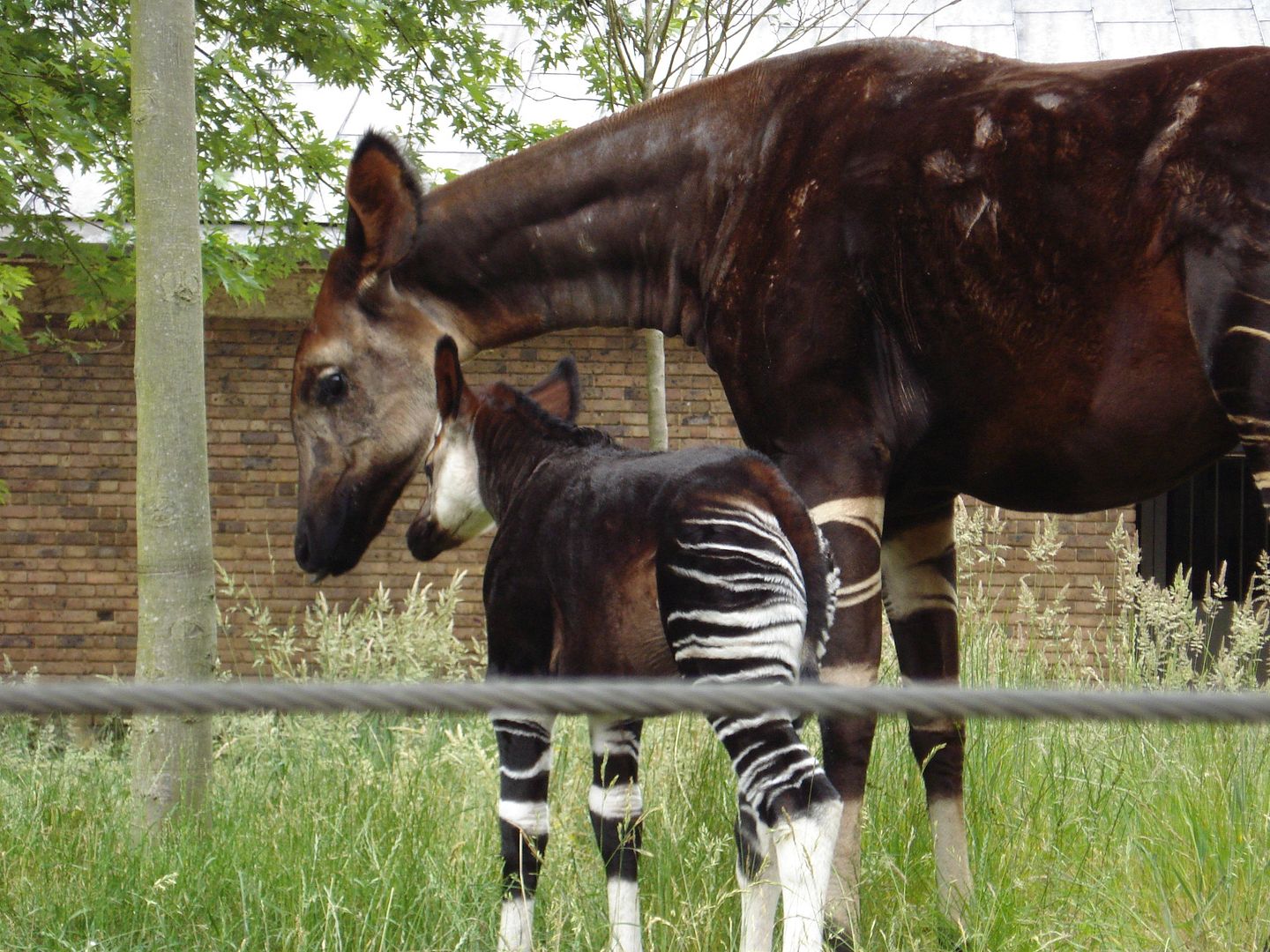 ...about the tufted ducks?
Nothing, silly. They're in completely different parts of the zoo! But the ducklings managed to find a piece of sacking the gorillas had thrown into the pond and use it as a temporary island to rest on.
JaeJae was in full display-my-bits mode.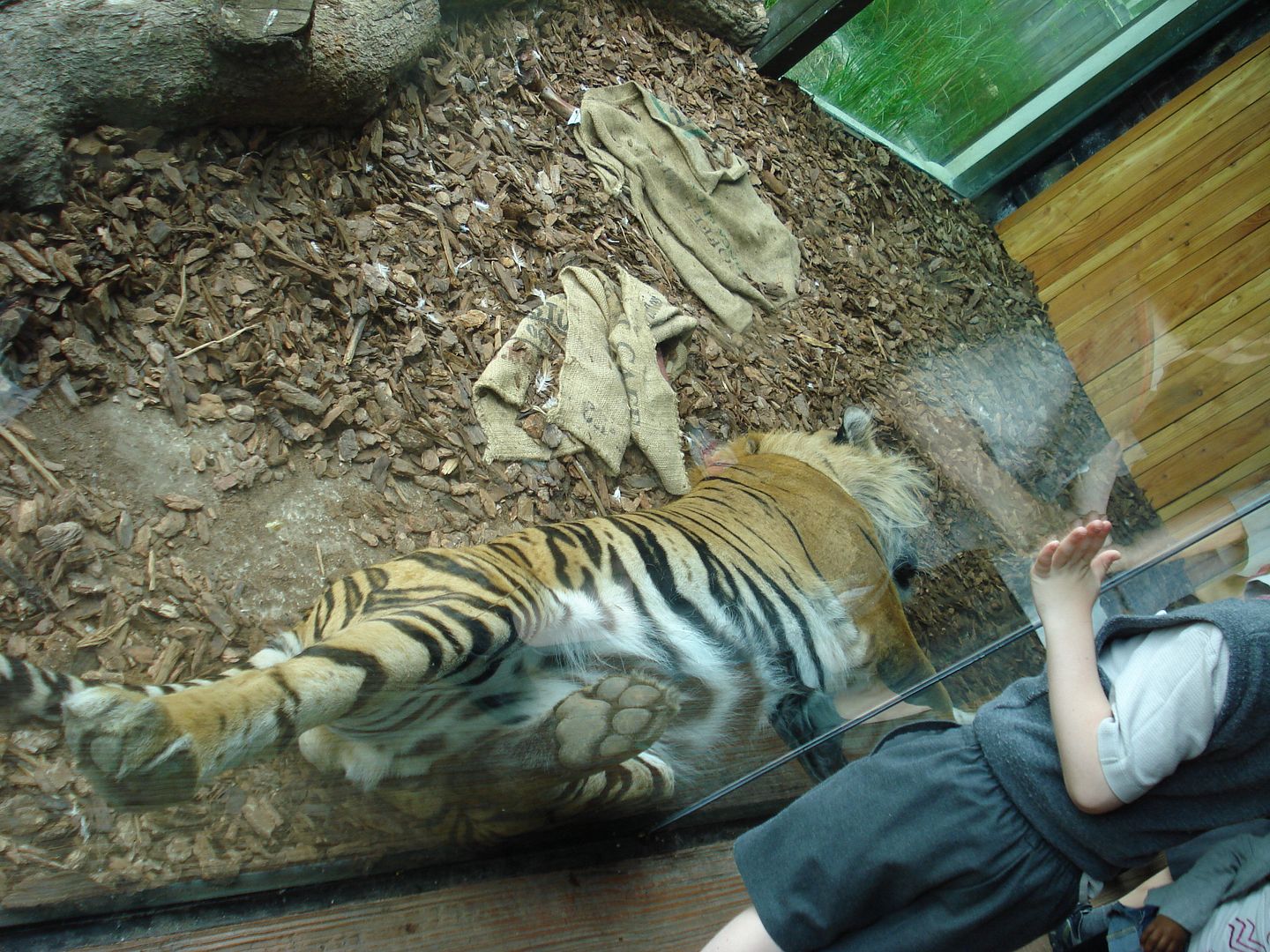 Melati was up a fake tree again.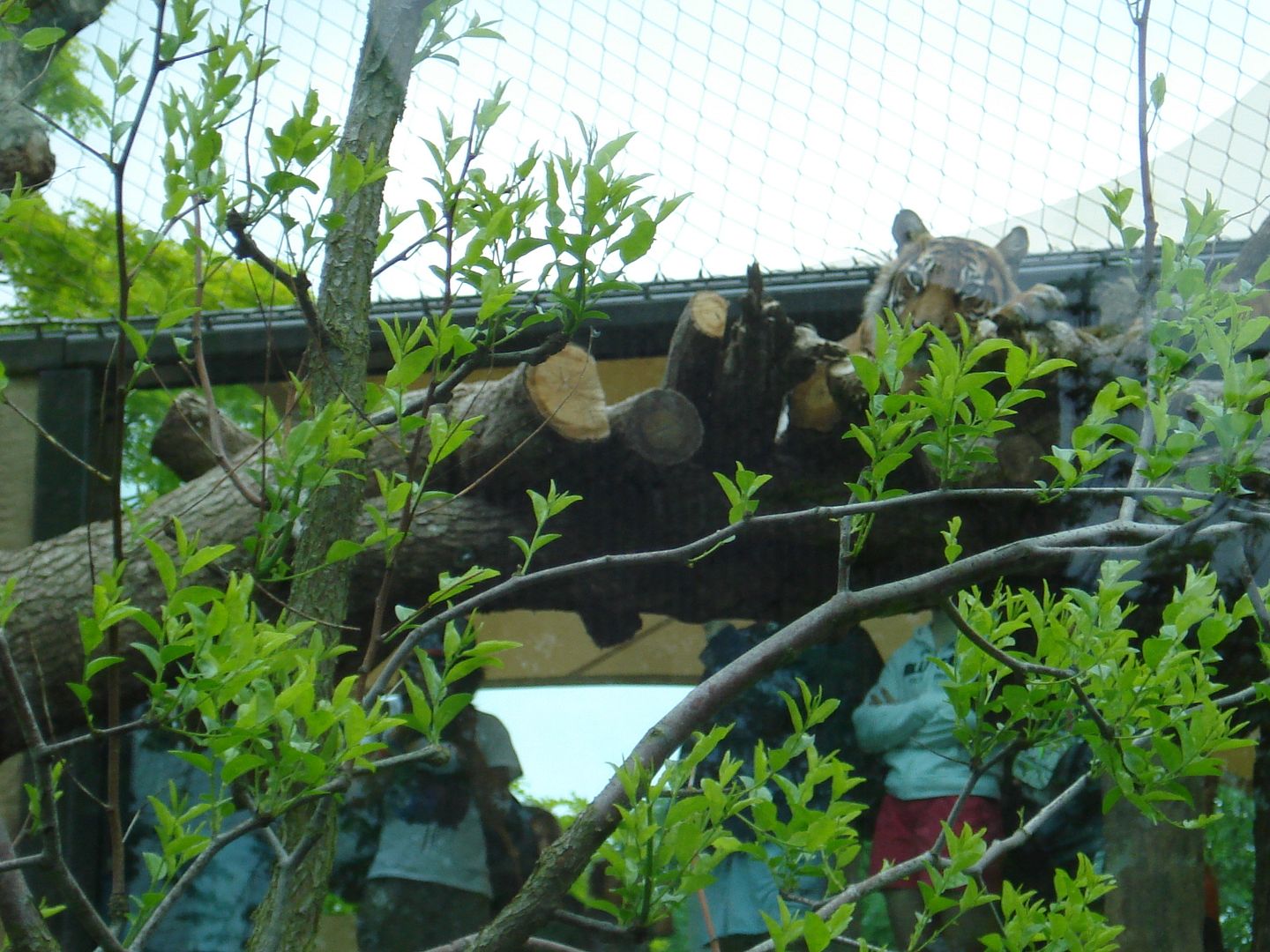 The new okapi baby wouldn't leave its mum's side.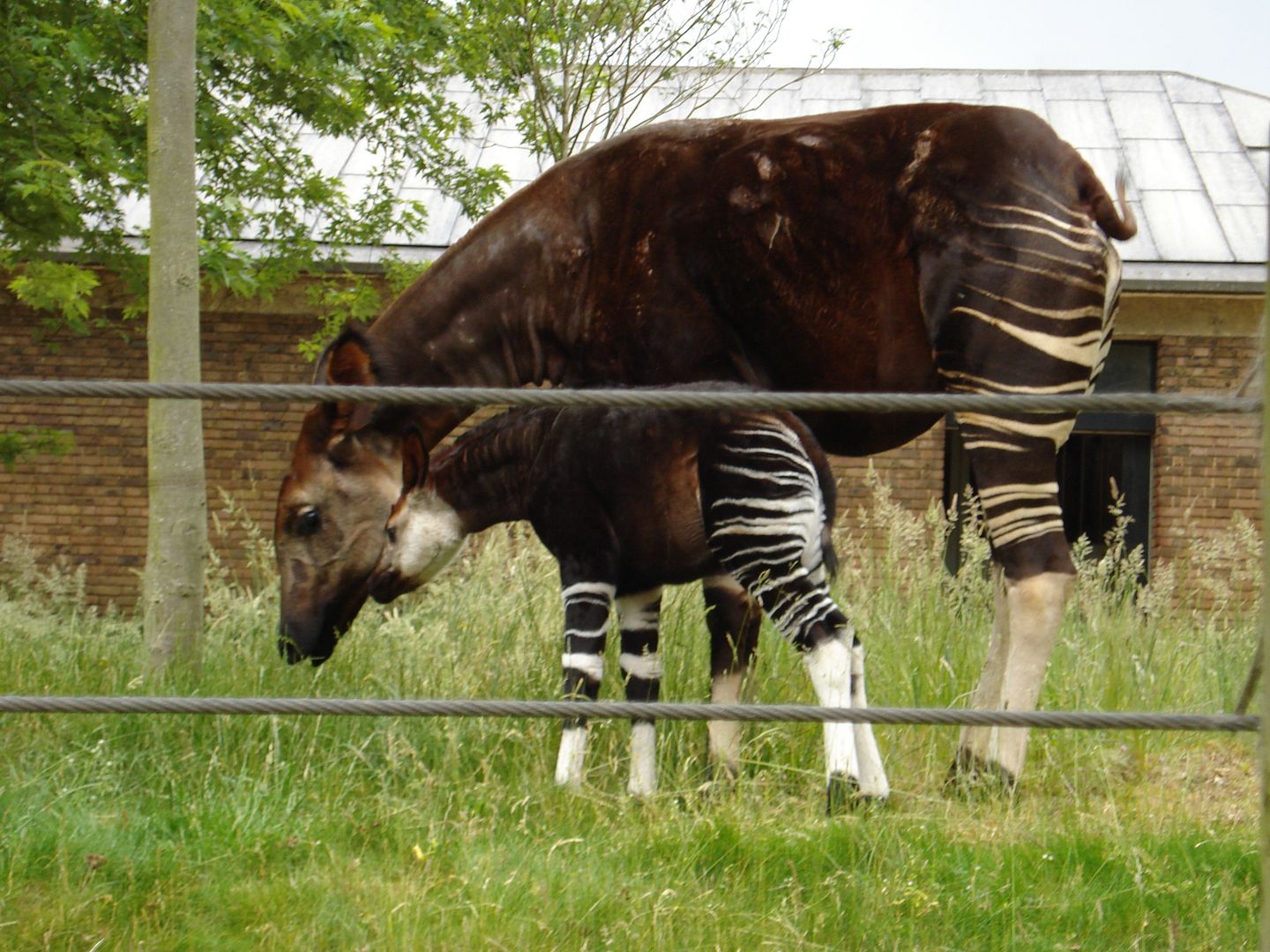 But the tufted ducklings did their habitual disappearing act under the water, while mum watched without concern. Tufties dive for so long, and travel such distances underwater, that you keep thinking they must have drowned!
Meanwhile a famous face was seen around the zoo. I was too proud to take a photo of that face, just snapping a rear view: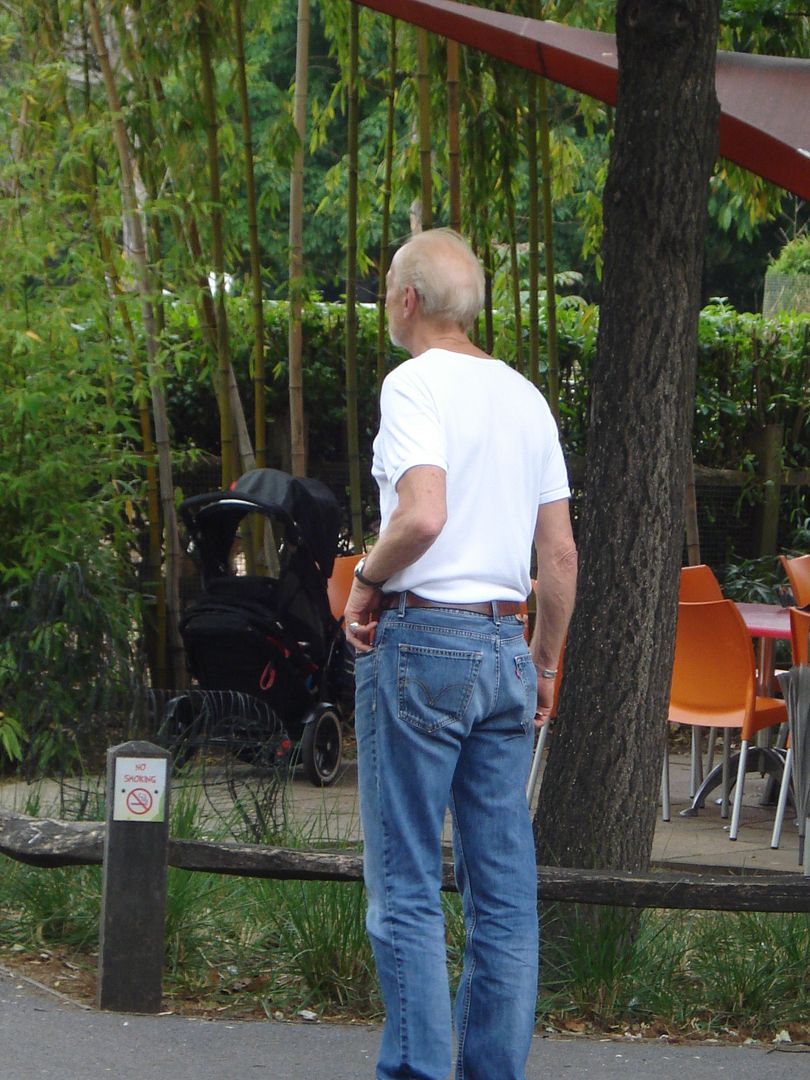 For those not good at identifying people from the back (and probably most of my non-British readers) here's a googled photo:
Yes, folks, it was Charles Dance.