I finished off the old year and began the new with zoo visits of course. How could I resist? on Friday I'm due to have my shoulder surgery. Travelling on public transport will be a problem for a while and driving, even without the congestion charge, would be a no-no for up to 8 weeks.
The cubs are getting so big, people kept thinking there were three of them (including their mother). Some failed to notice the family jewels on JaeJae and kept calling
him
the mother!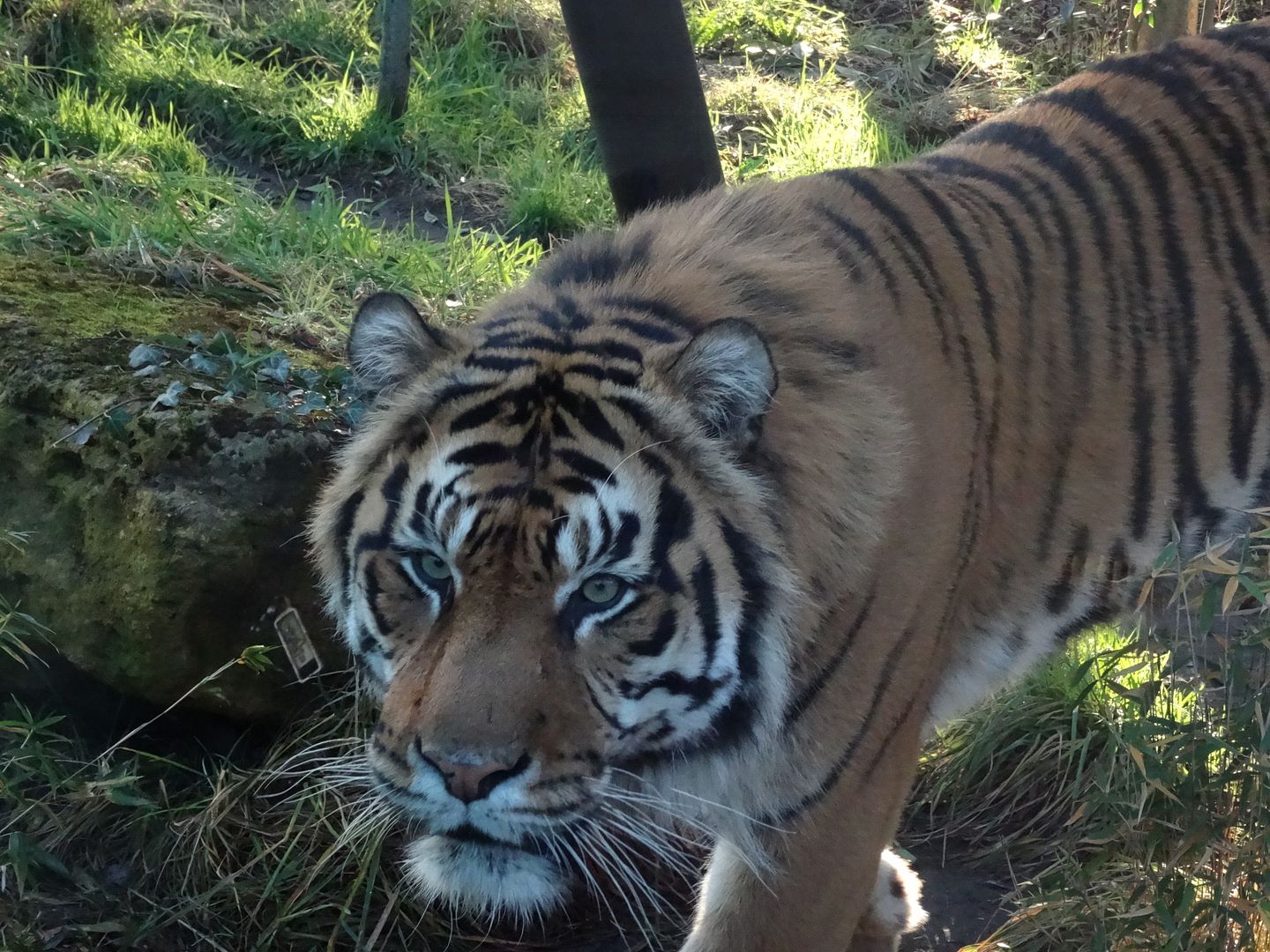 But anyone seeing him acting as the caregiver could be forgiven for their mistake.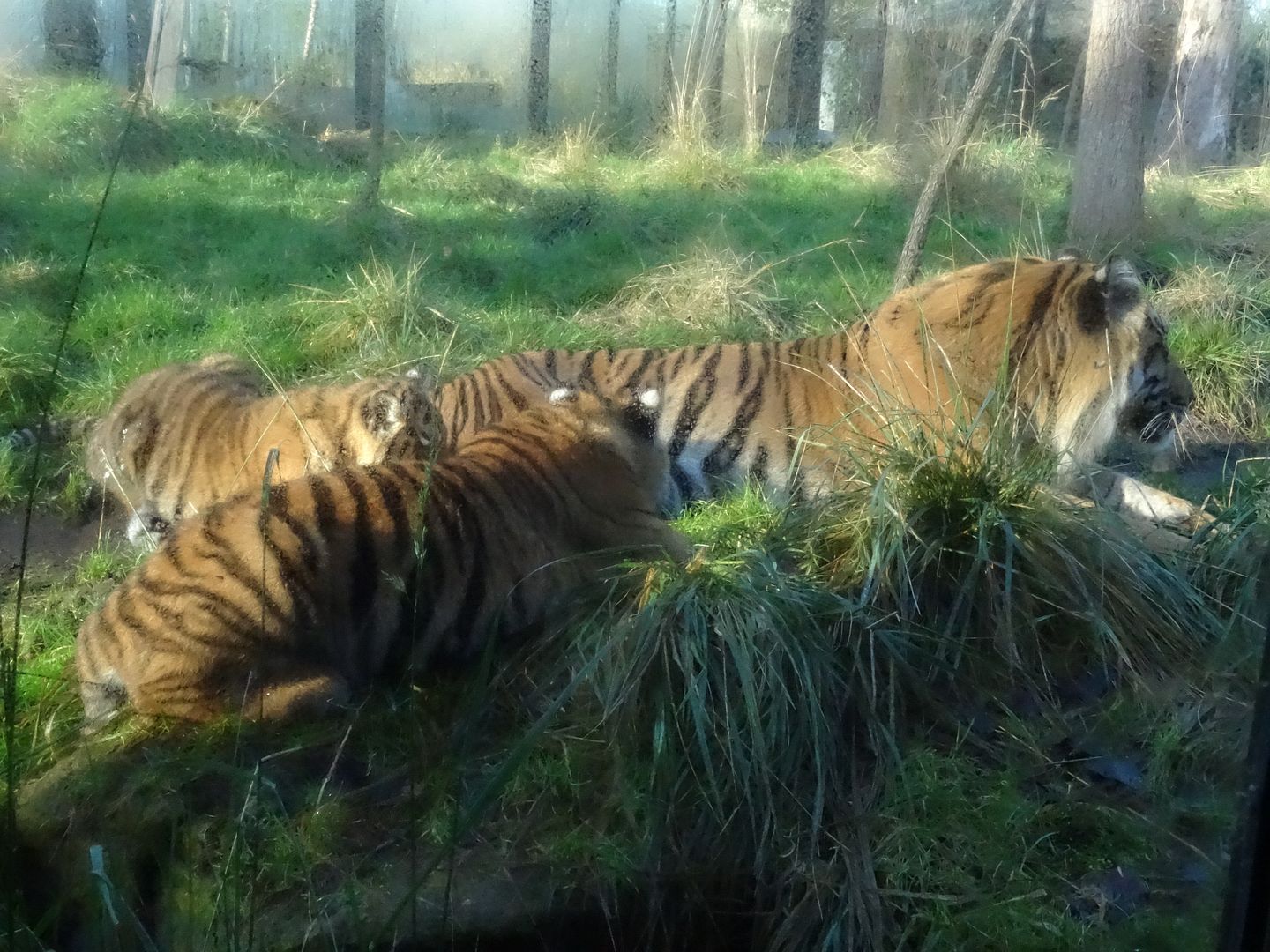 The cubs played happily on both days.
Fake eye spots and stripey backs. Ahhh!
Too much play makes Achilles a very tired boy.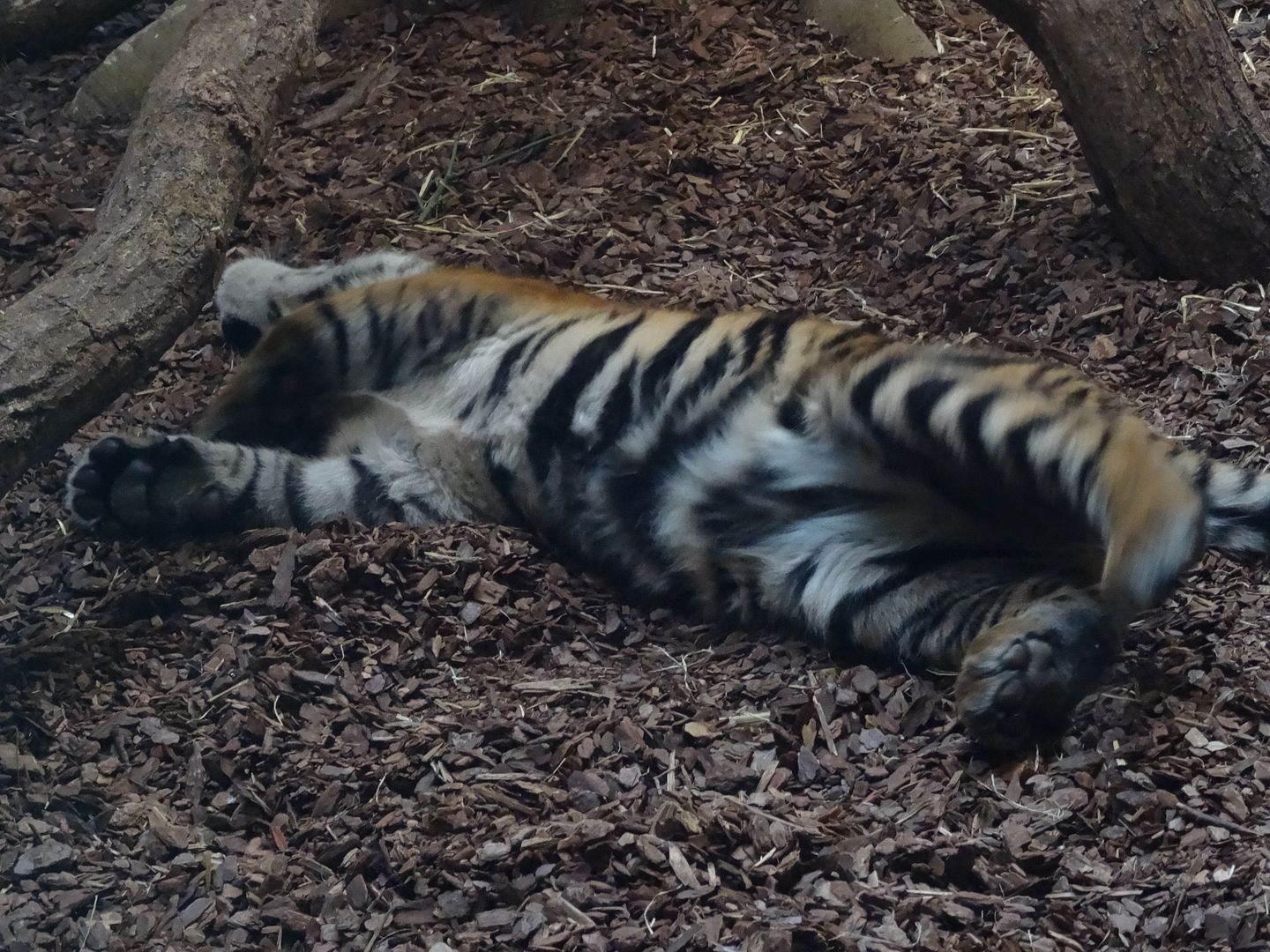 But sister Karis bravely continues to attack the smelly sack.
Finally she falls asleep with mum Melati
Achilles sleeps on.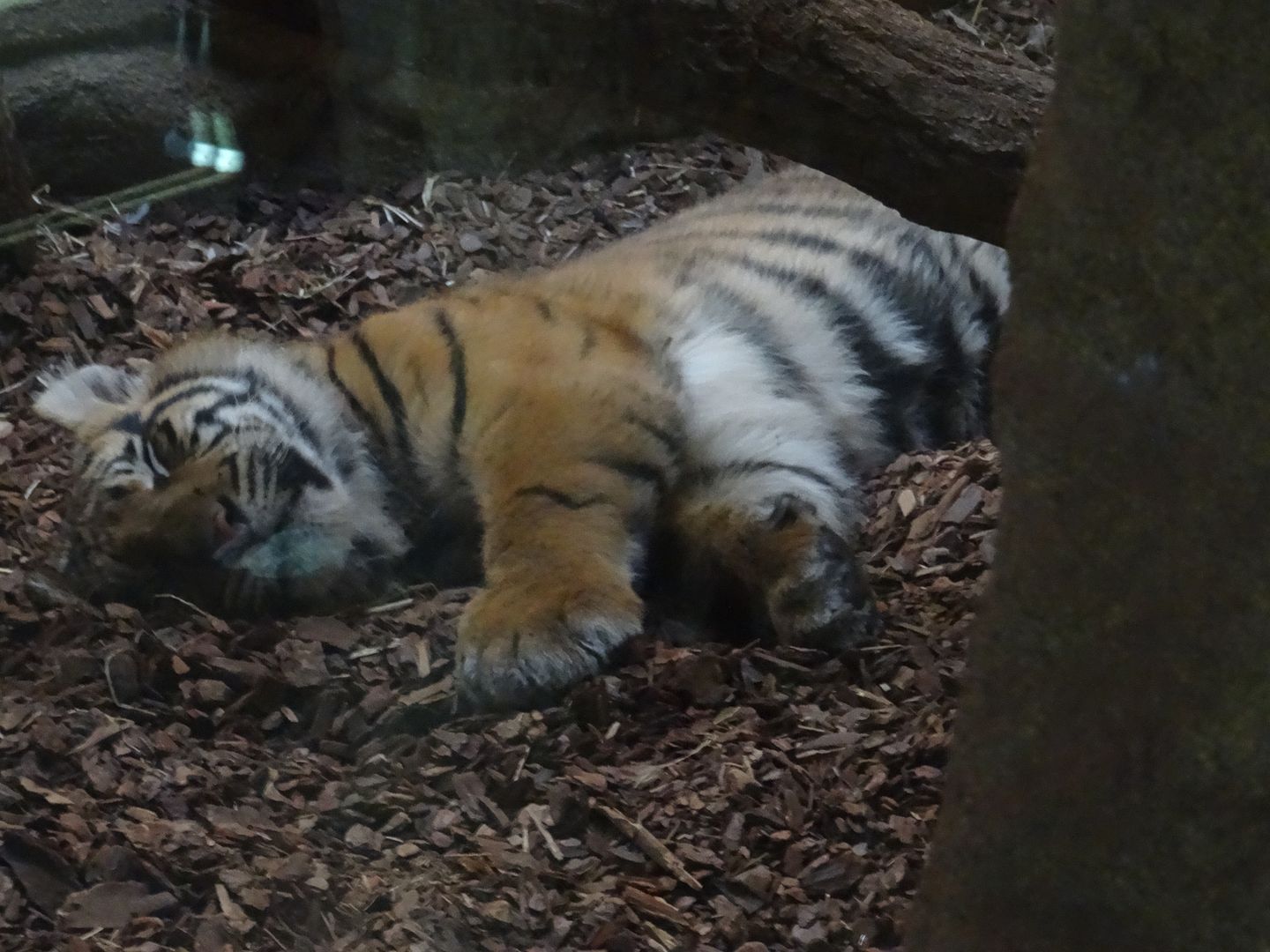 When the keepers are setting out the "come in for the night" feed, Melati emerges to wait. She can't help but lick her lips.
JaeJae literally climbs the wall.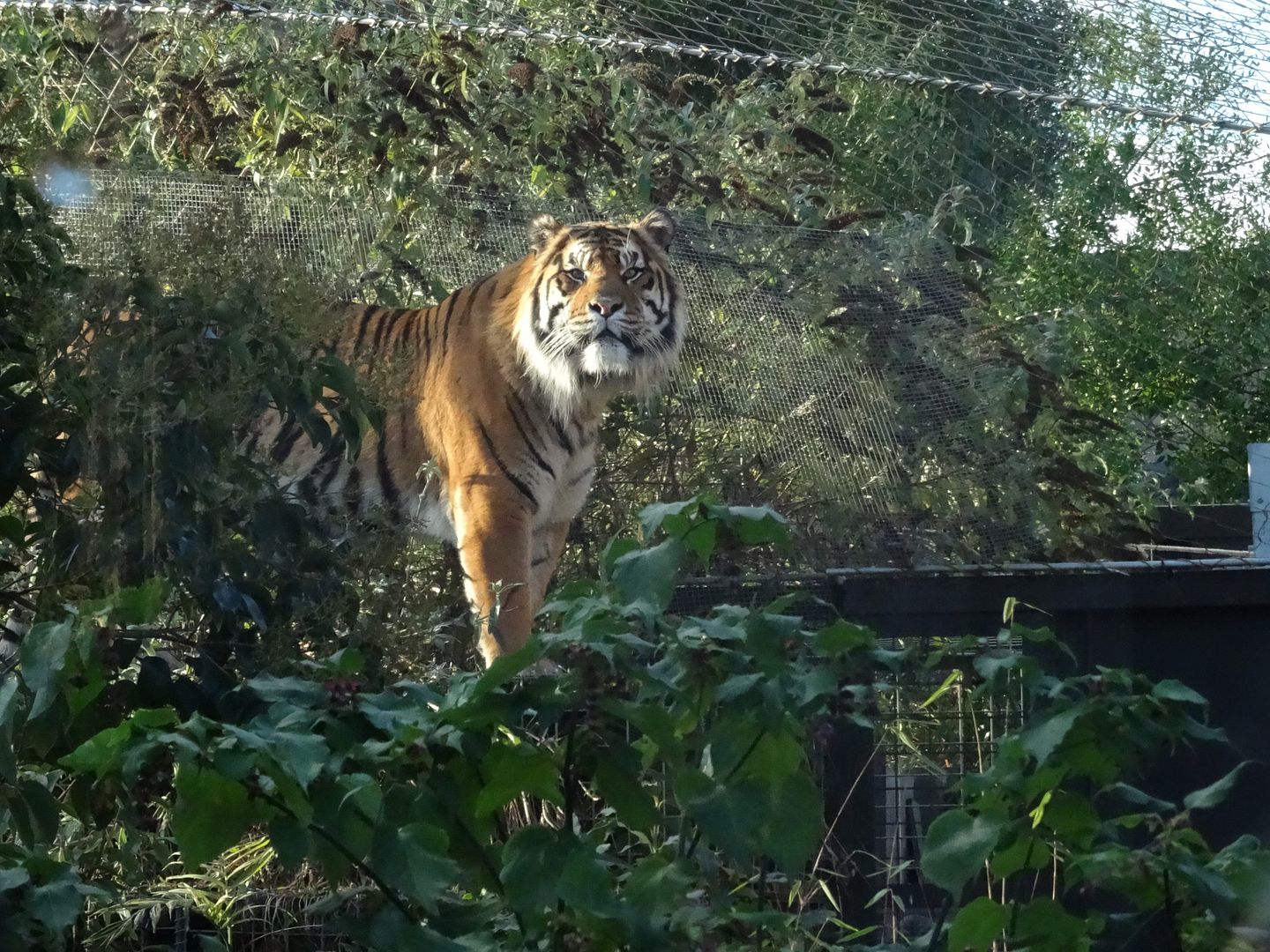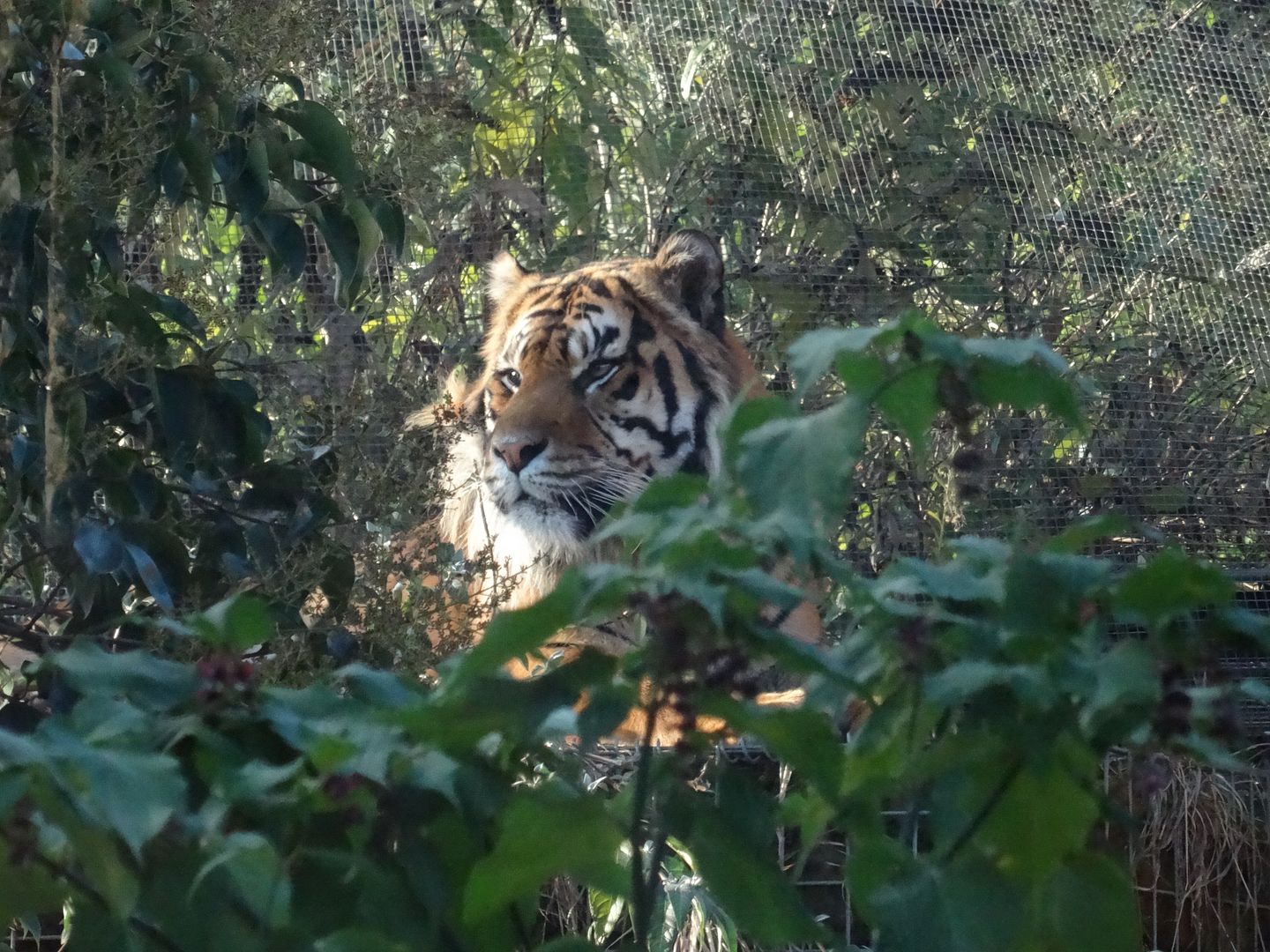 The lionesses are letting their new man Bhanu gradually closer.
They know how to relax.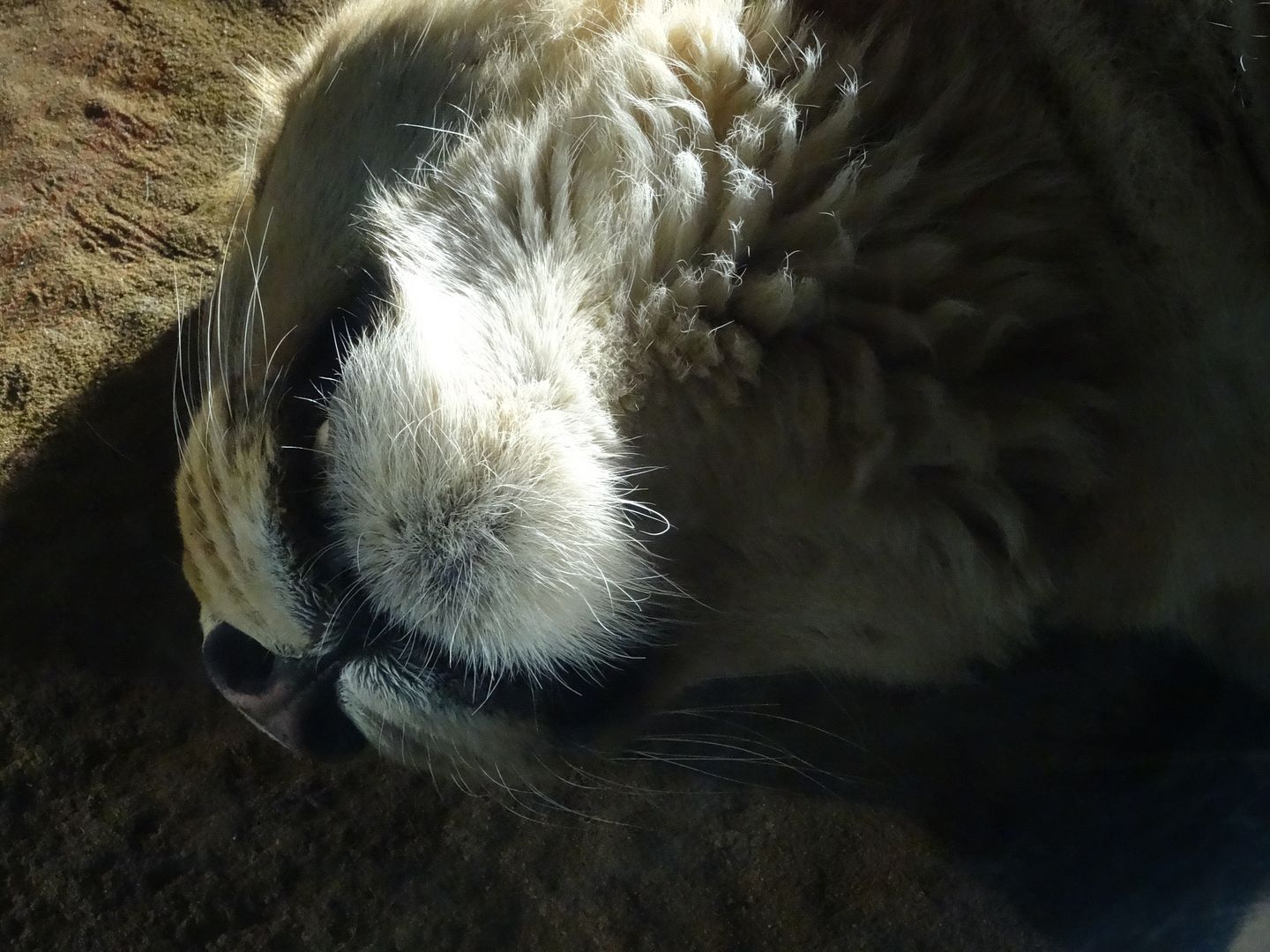 2016 was the 90th anniversary of Winnie-The-Pooh. The TV programme celebrating this occasion featured JaeJae as NOT a tigger, prowling rather than bouncing, then being attacked by decidedly bouncy tigger cubs. They spent hours filming it but only used about 30 seconds.
And yesterday was stock-taking day at the zoo. As the local paper said, it was fortunately very easy to account for all the tigers.
For those counting smaller, fastly flitting creatures like fish, it must have been a nightmare.