I am a sweet little vicious girl cub. First I fights wiv da big rope ball.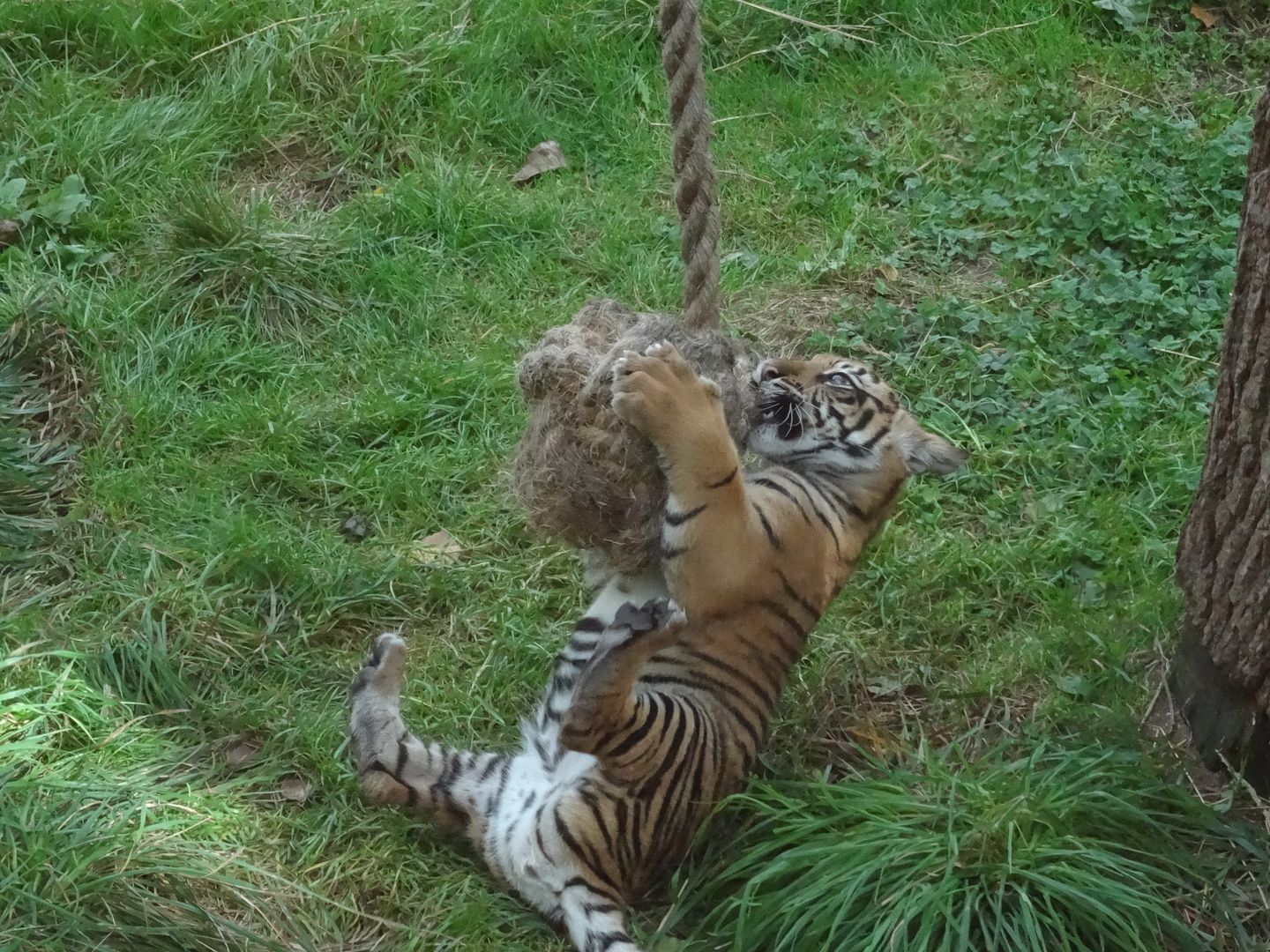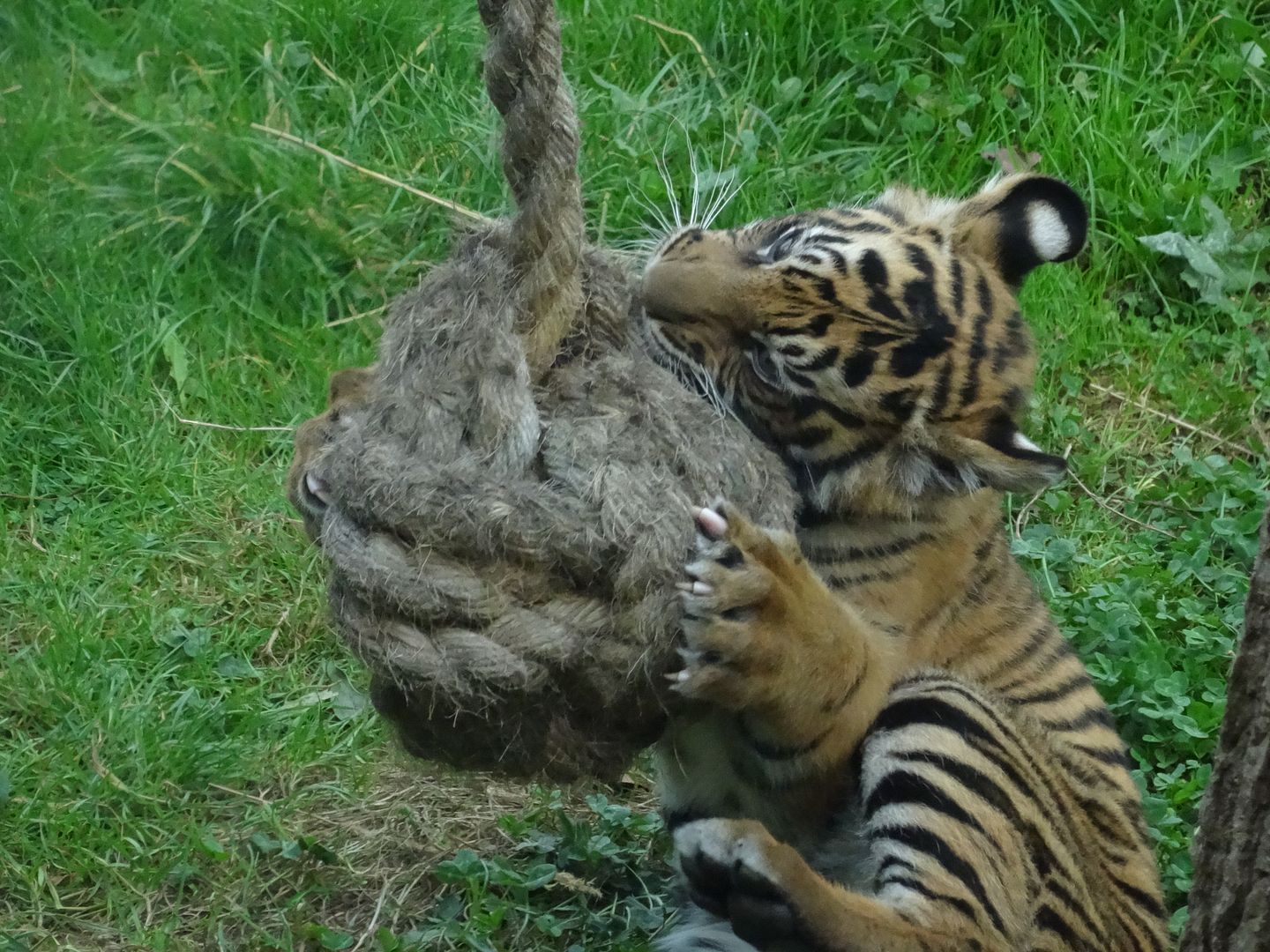 Look at dem claws!
Den I fights wiv my bruvver.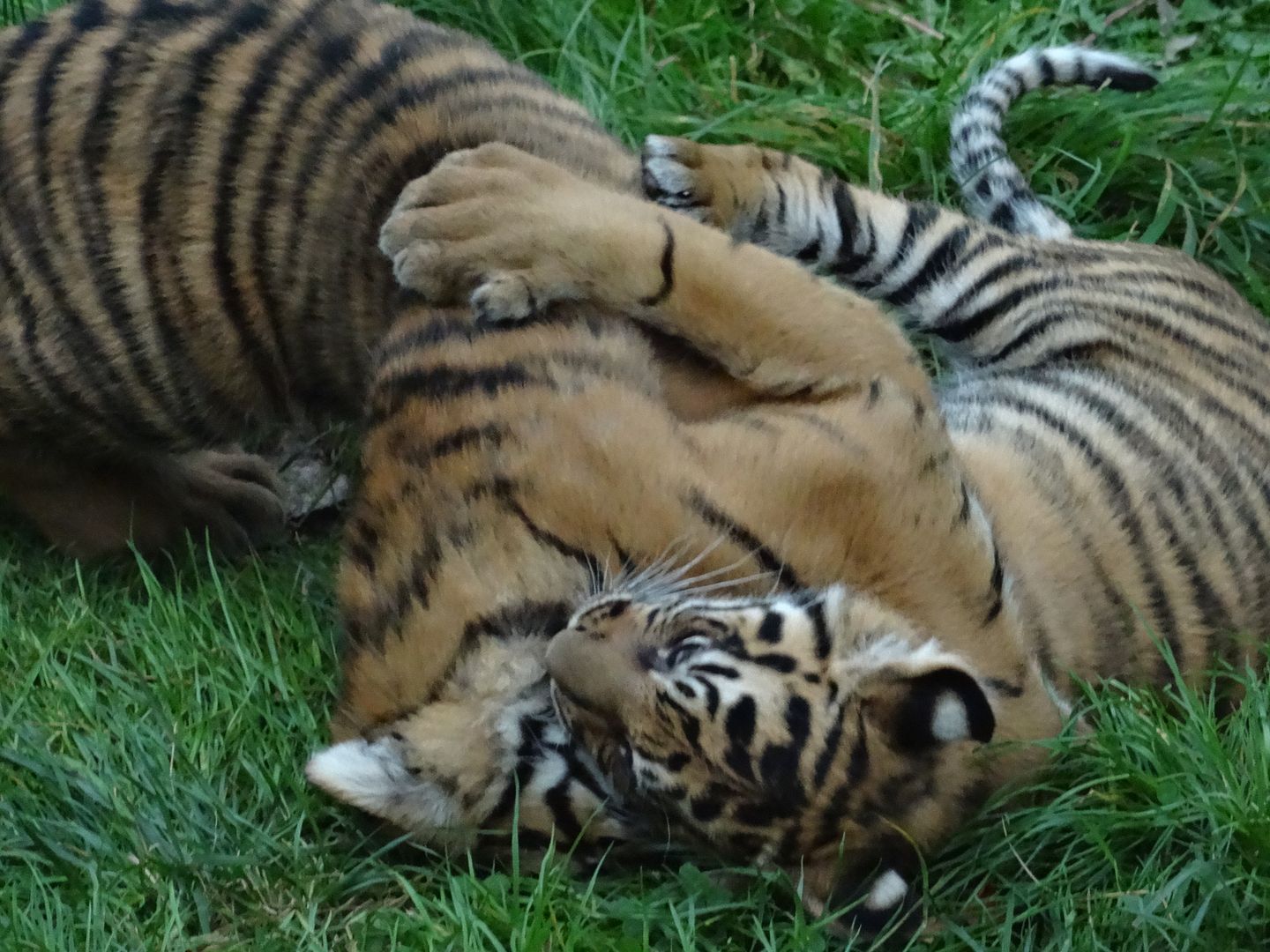 Finally we bofe fights wiv our dad.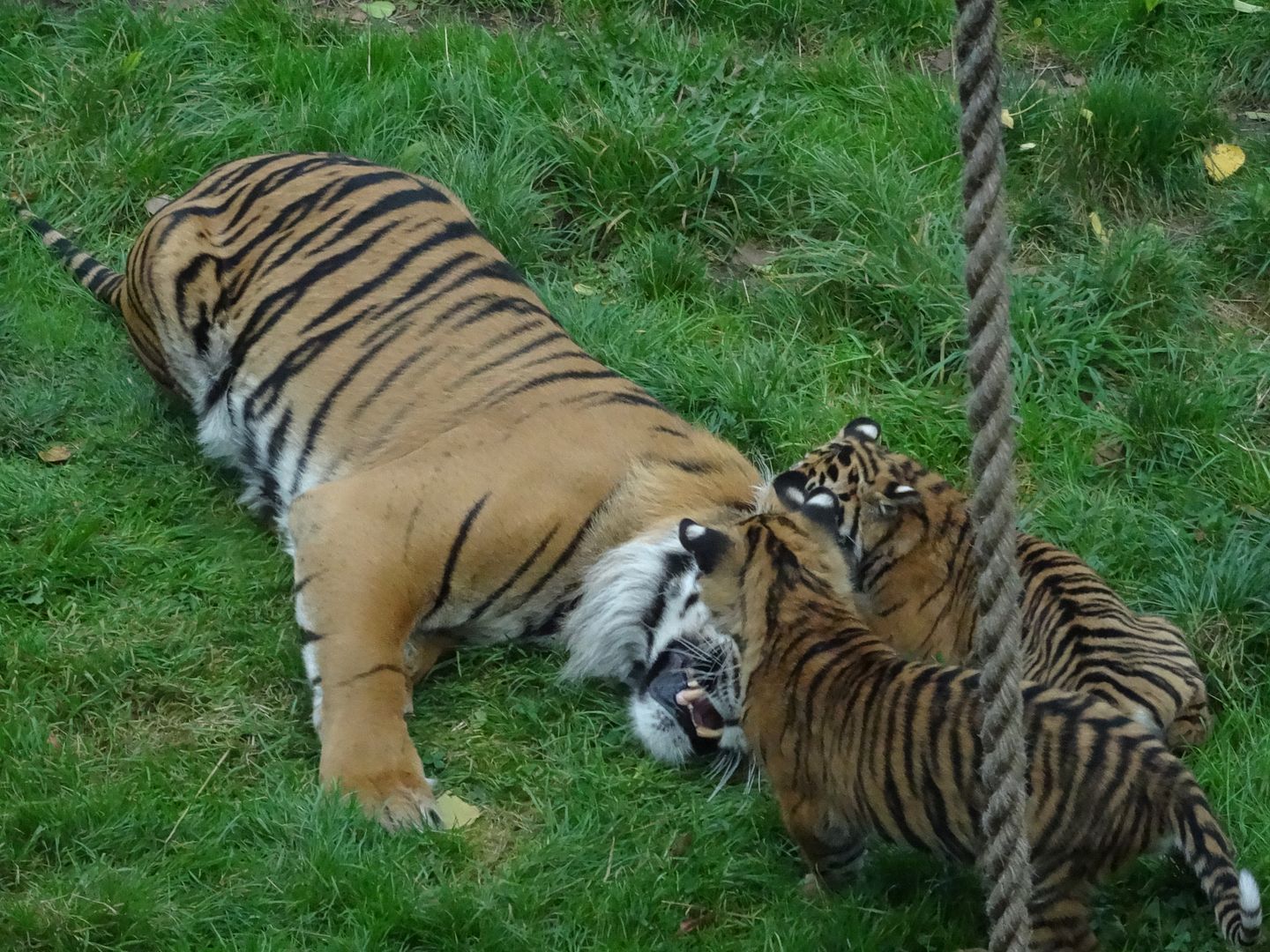 An he submits!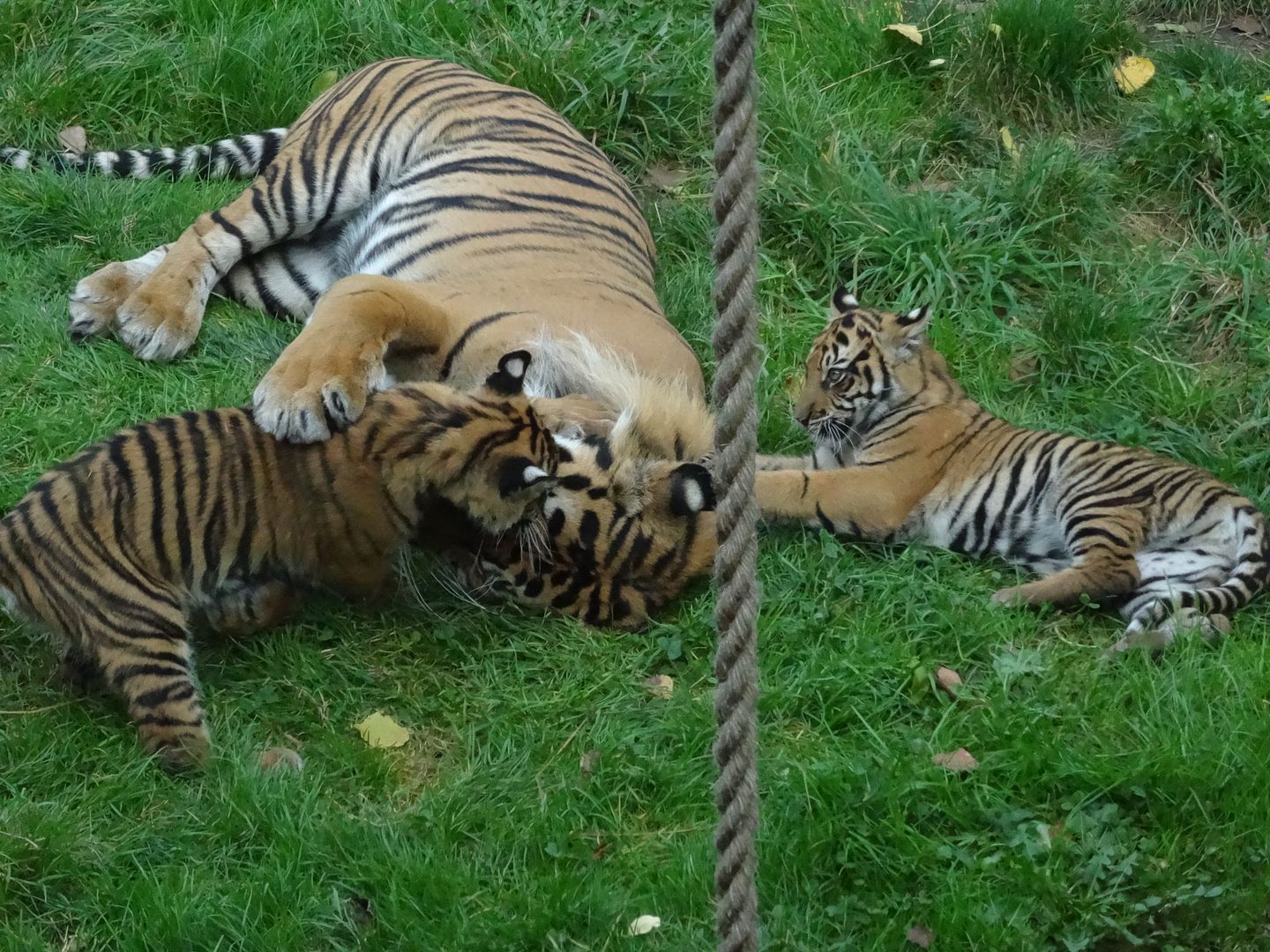 My brave bruvver does a victry lap right past the MILLIONZ of hoomans watchin. RAAAAR!