All we saw of the male lion this time was his retreating bum.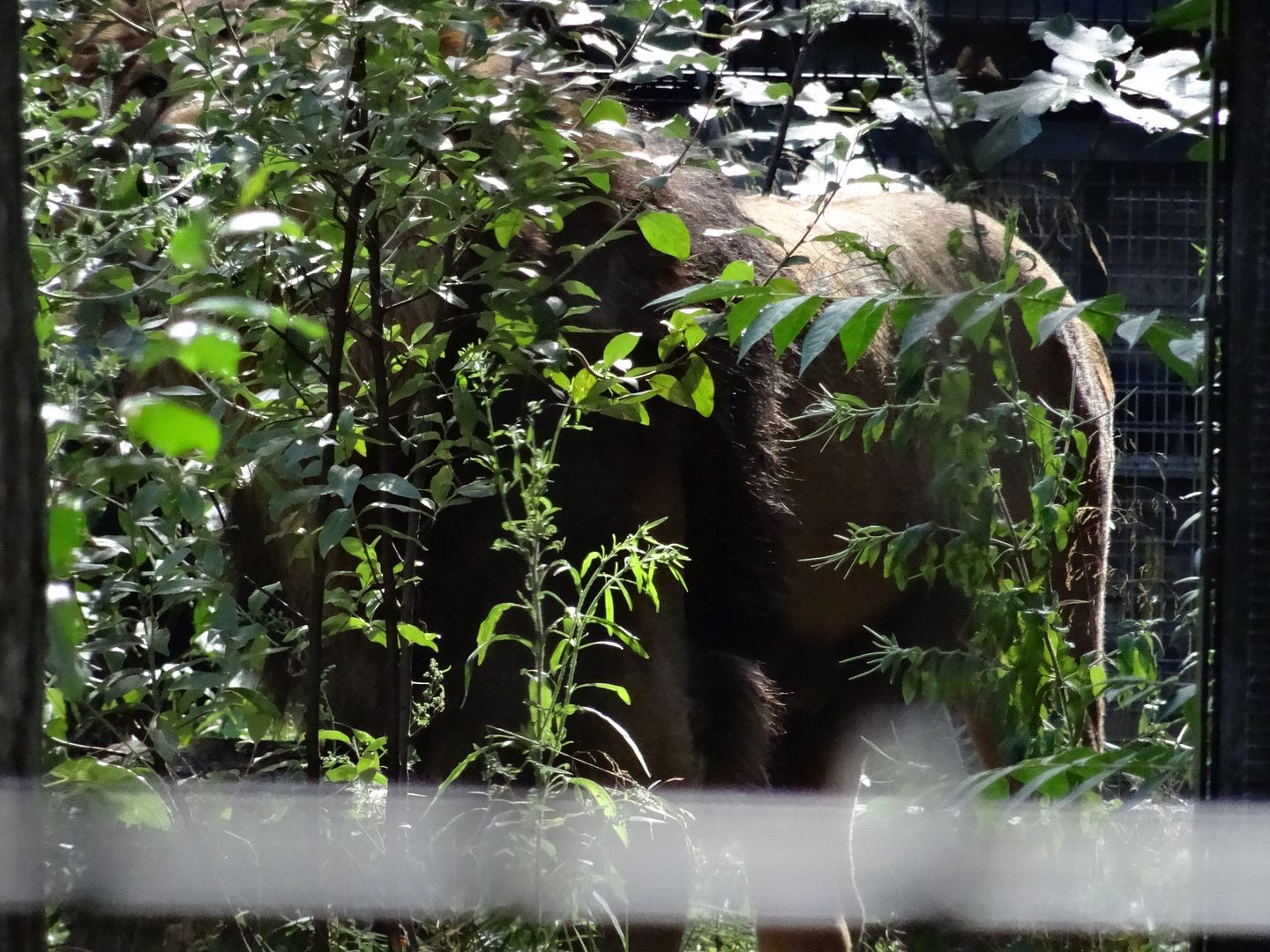 The keeper with one of the best jobs in the world was feeding the lionesses through the wire, training them to do what was necessary to allow their keepers and the vet to make sure all is well.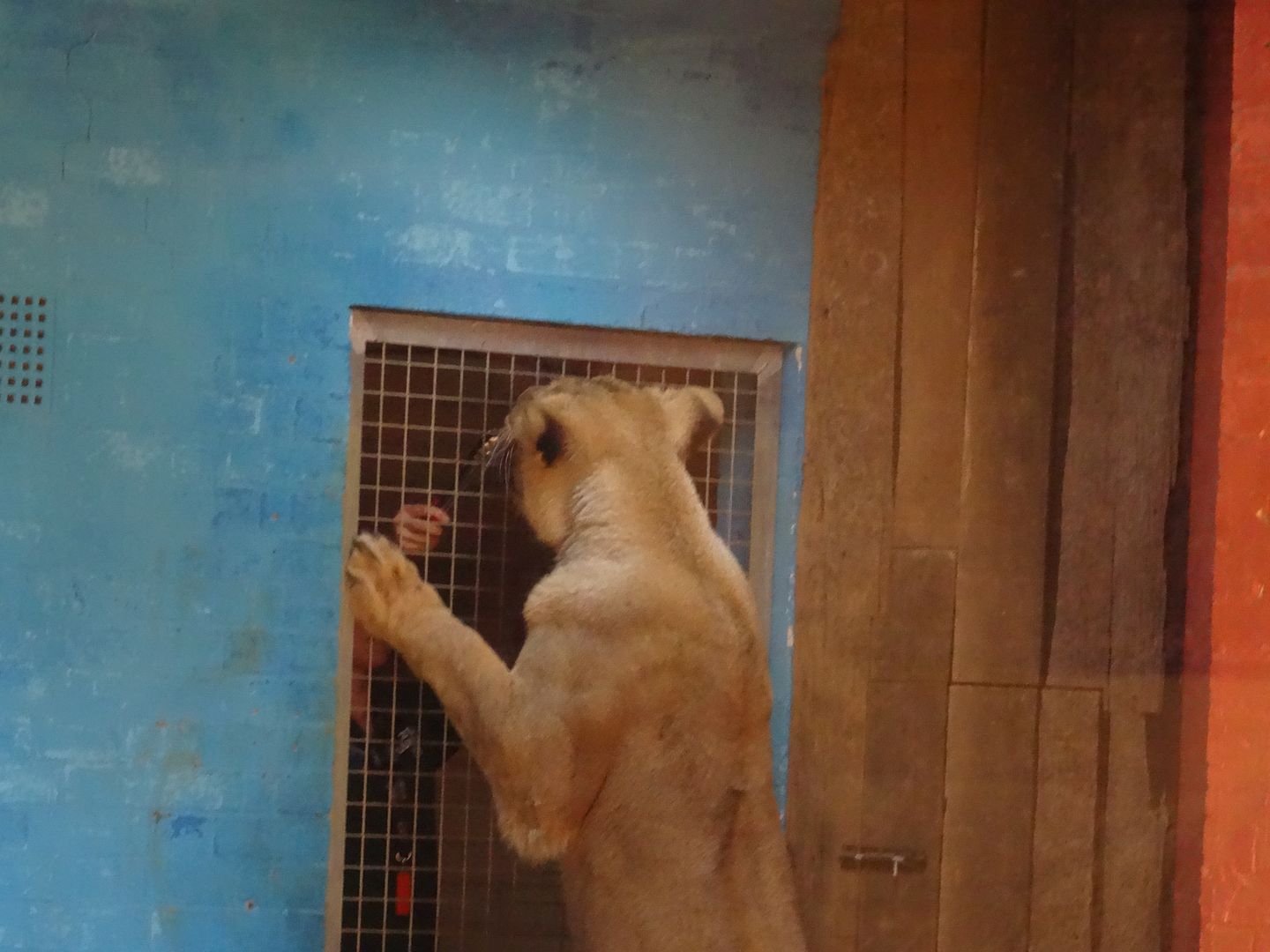 They are a beautiful trio, but no wonder the three feisty sisters intimidate their potential mate.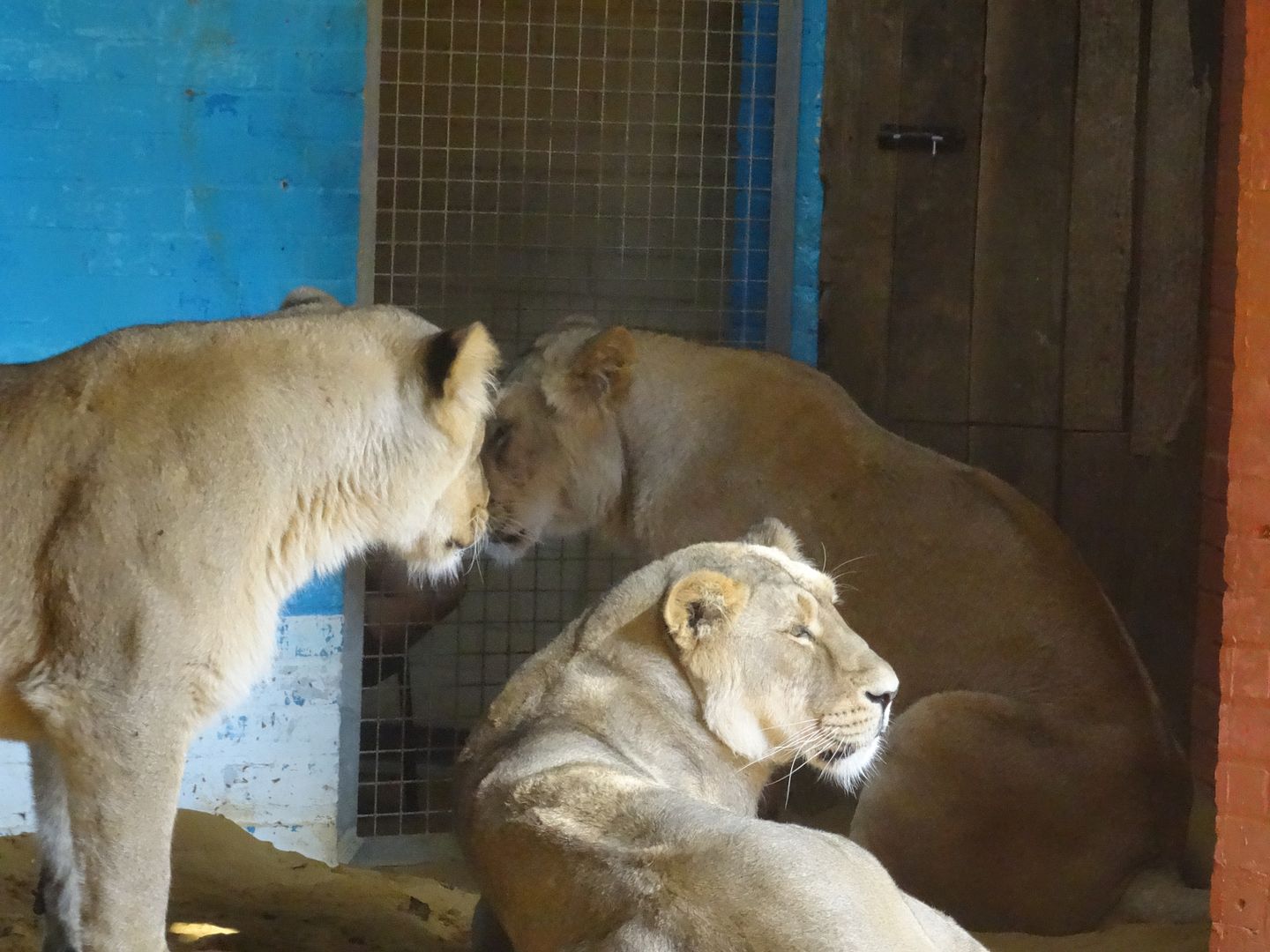 JaeJae was showing himself off.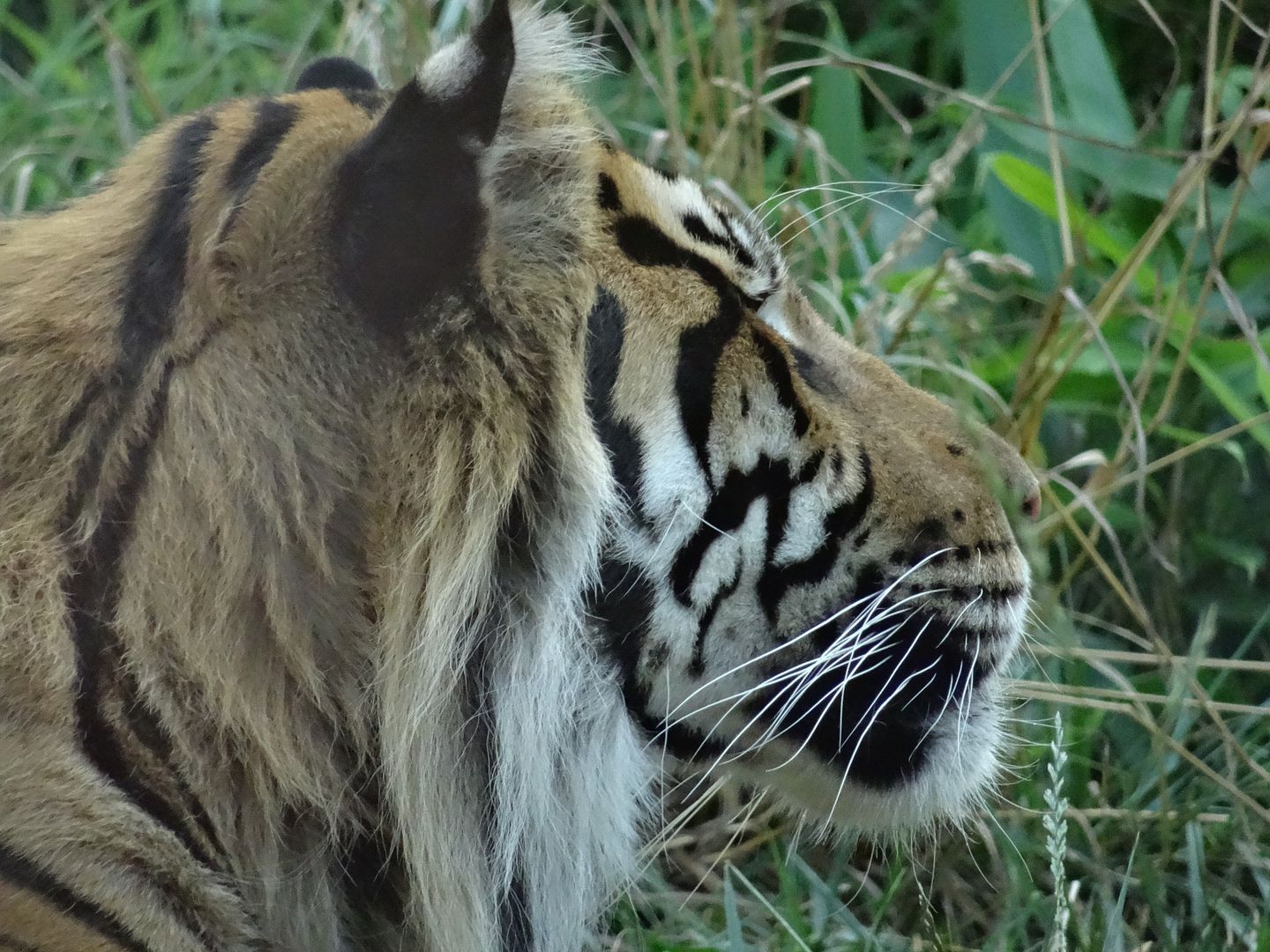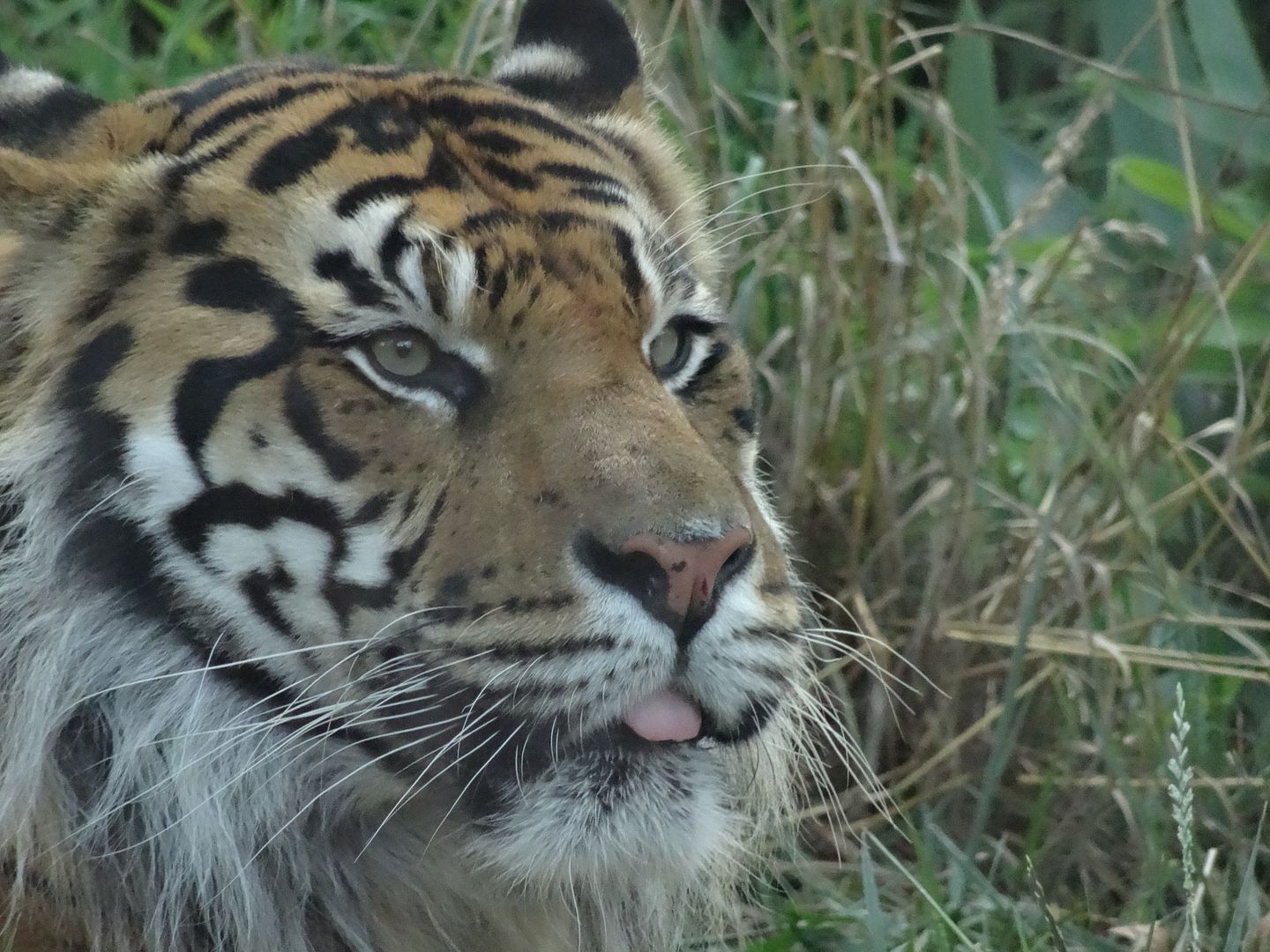 Two brave cubs aged just two-and-a-half months came out to play.