There was a shortage of tiger cubs on Friday when I was at the zoo, but plenty of baby gorilla action. This is Alika following mum round.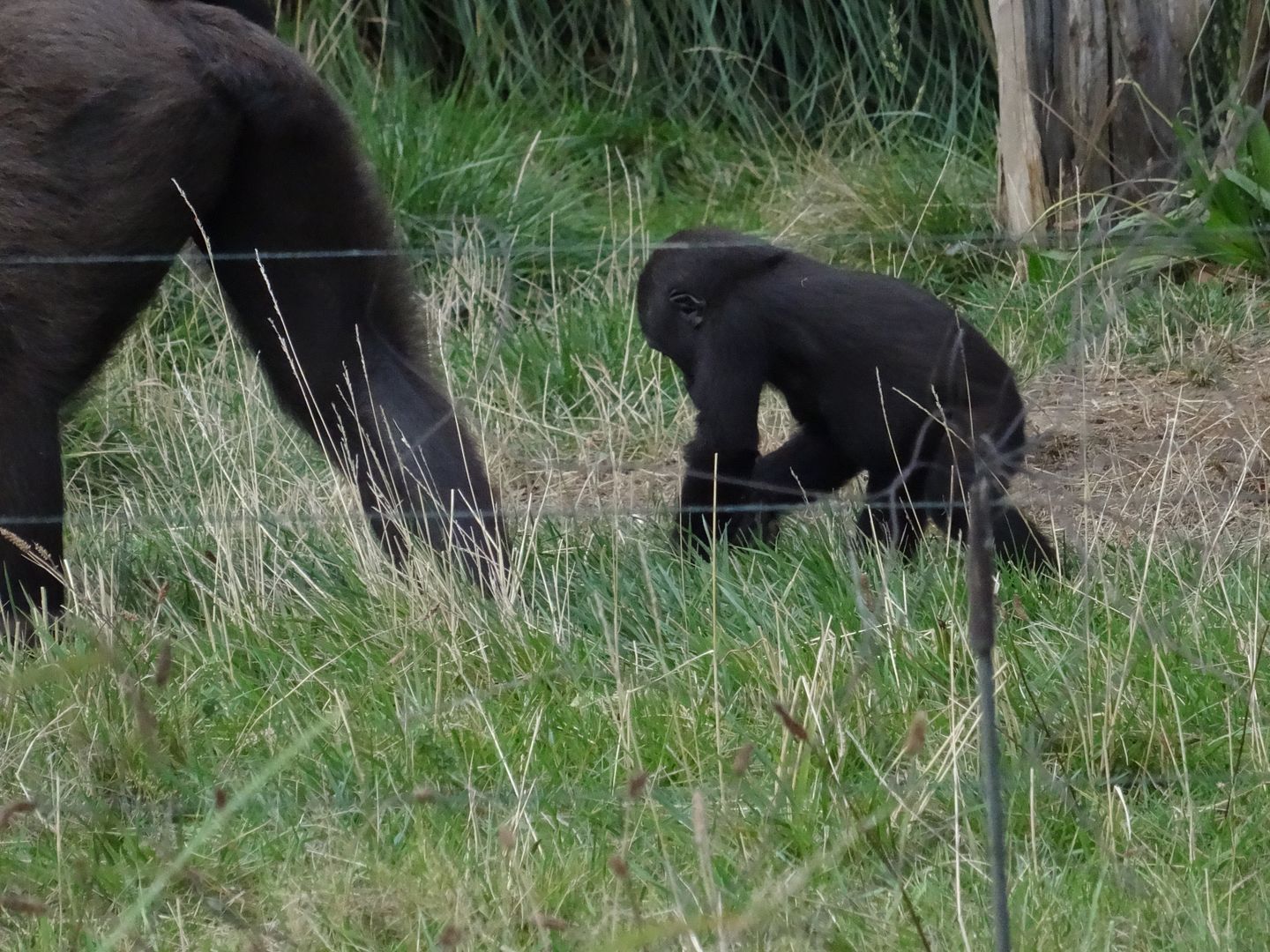 And here we have triple tier gorllas, Mjukuu with her stepson Gernot on her bck, and her daughter Alika on the top!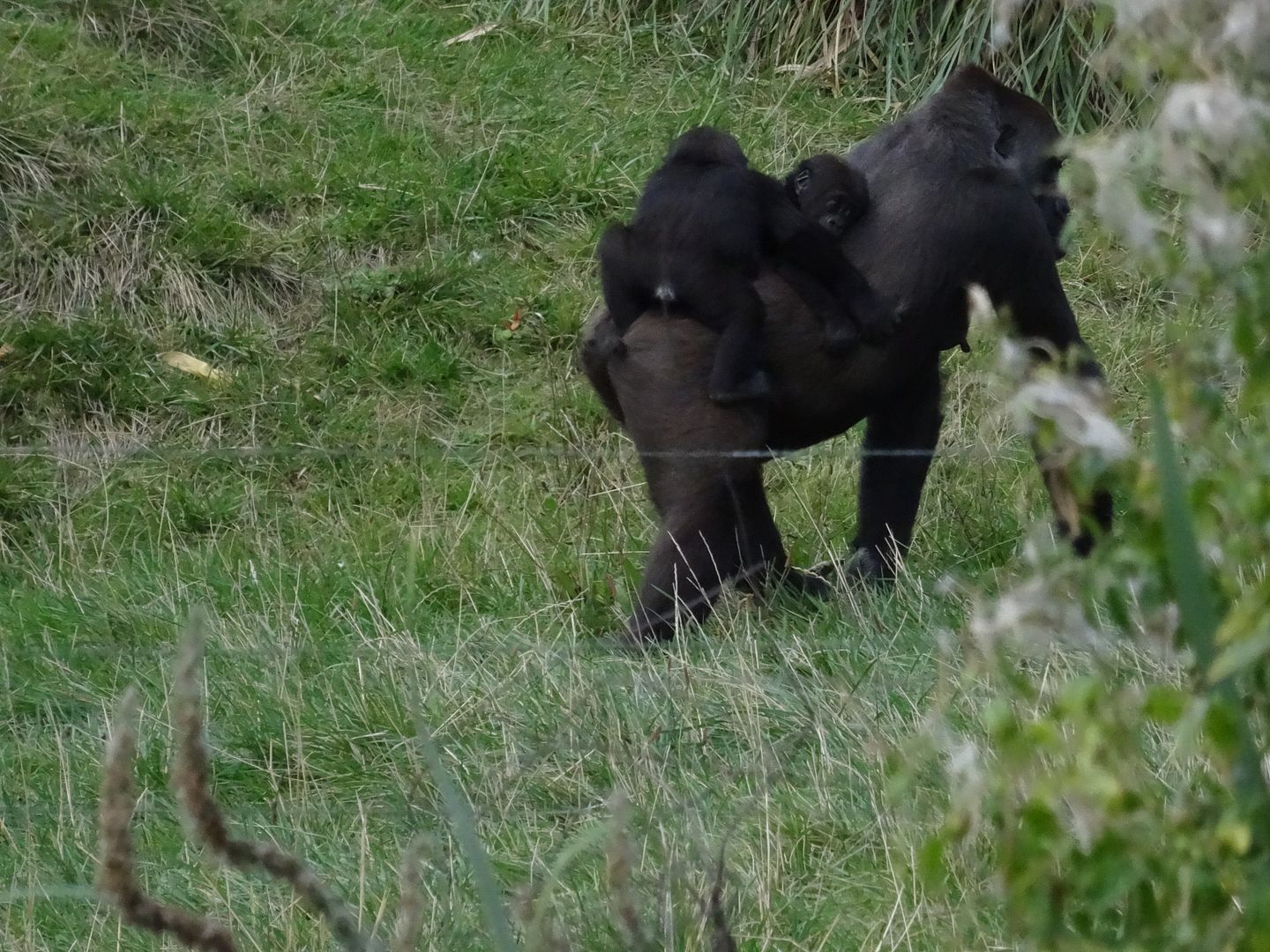 Finally Bhanu is in with two of his ladies. There is a hate-hate relationship with the third, RUbi, so she's not with them. This is either Heidi or Indi. I can't tell the difference.
He is a very handsome boy.
I don't
think
he was evacuating his bladder but I'm not sure. It was not easy to get a good view.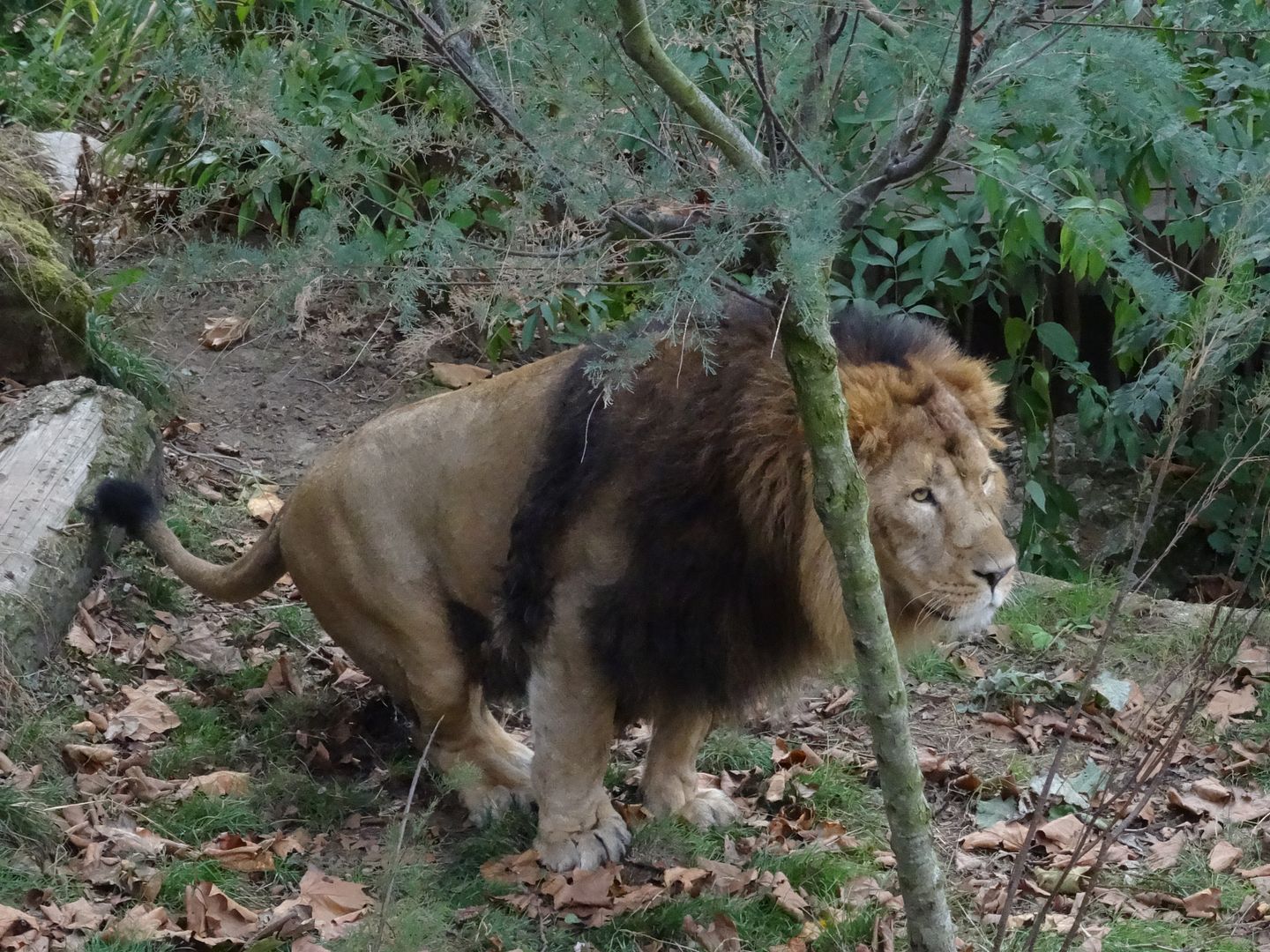 He paused to look up at his fans.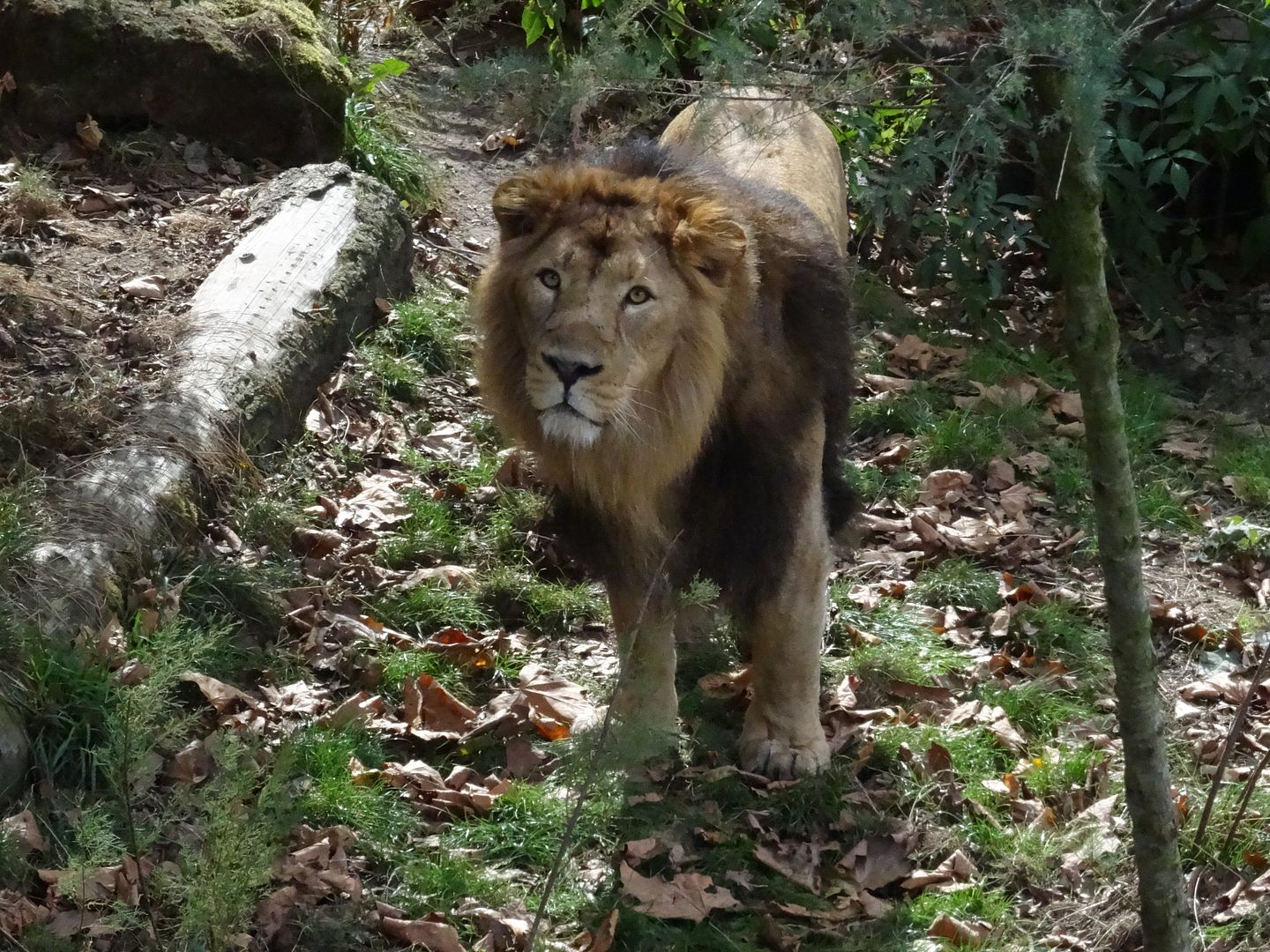 The he looked into where we think there was food being prepared.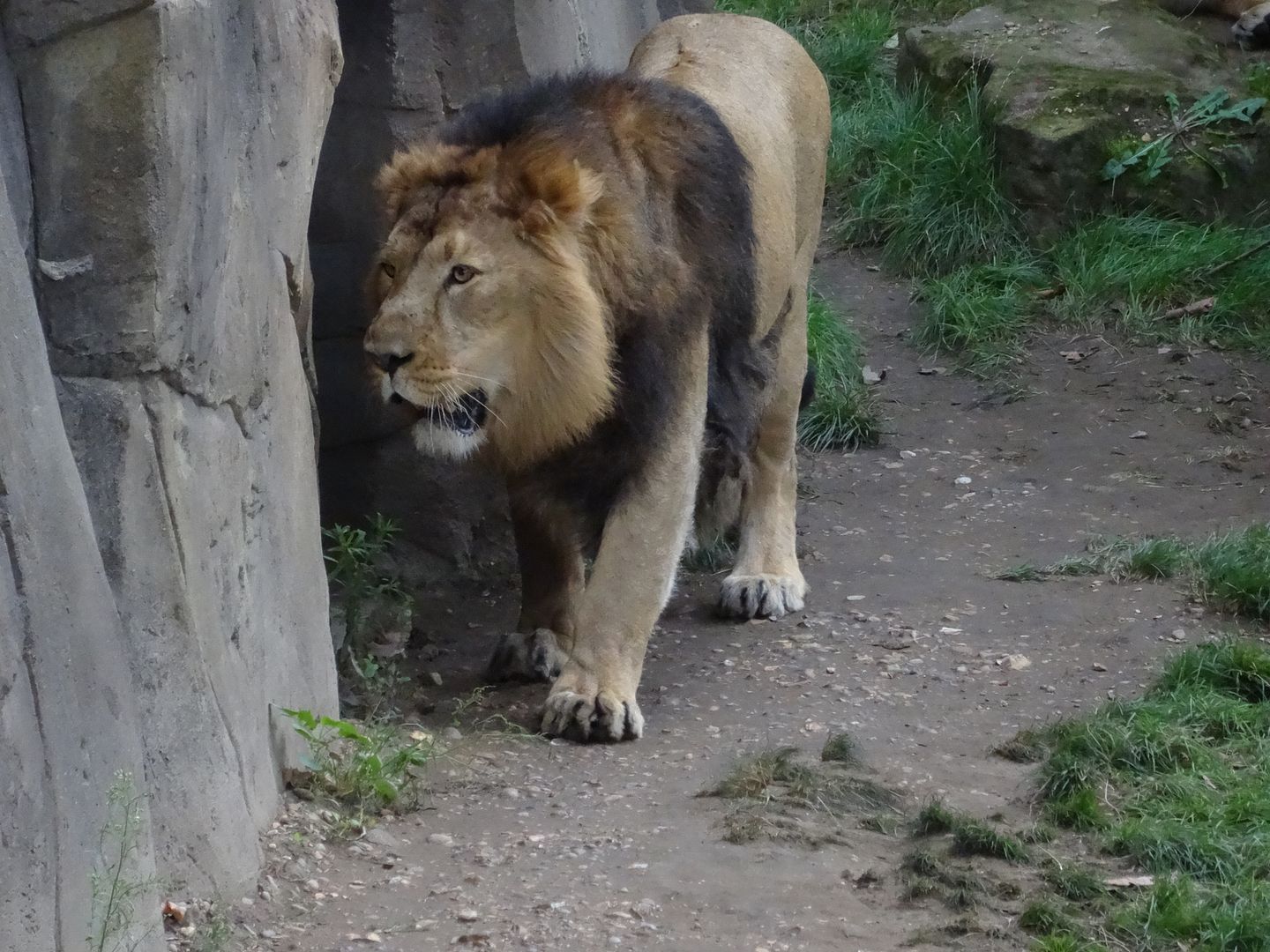 Melati was in a very bad mood, not for the first time. She's been aggressive to the keepers and to JaeJae, who could swat hereasily, but is fortunately too good-natured to do so. After this feed, the shutter between this half of the enclosure and the other half with JaeJae in was shut. The keepers were a bit sad that this meant keeping Jae away from the cubs, as they think the cubs prefer him and his laid-back-ness to their mother!