Our National Health Service is being wrecked by the current government so they can bring in their rich friends to offer services privately. At the same time they are taking away funds that should be used to support the elderly so that they do can be safely released from hospital. It's called bed-blocking. Amazingly the hospital knew on Tuesday that they were going to have an emergency on Friday, so cancelled my operation. After much pushing from me it's been rescheduled for January 6th, which doesn't change the fact that my friend travelled all the way from Wales late at night for no reason.
For those who never heard it, I'd like to show you what an eminent UK broadcaster accidentally made of the Health Secretary when he was still Culture Secretary. It was very prescient.
Meanwhile, given a few extra days to my week, I went to see my baby cubs, who are now five months old. It wasn't a good day for photos as they mostly fought one another in the bushes, but I did my best.
Eventually Melati came out to see what her cubs were up to, ie. no good.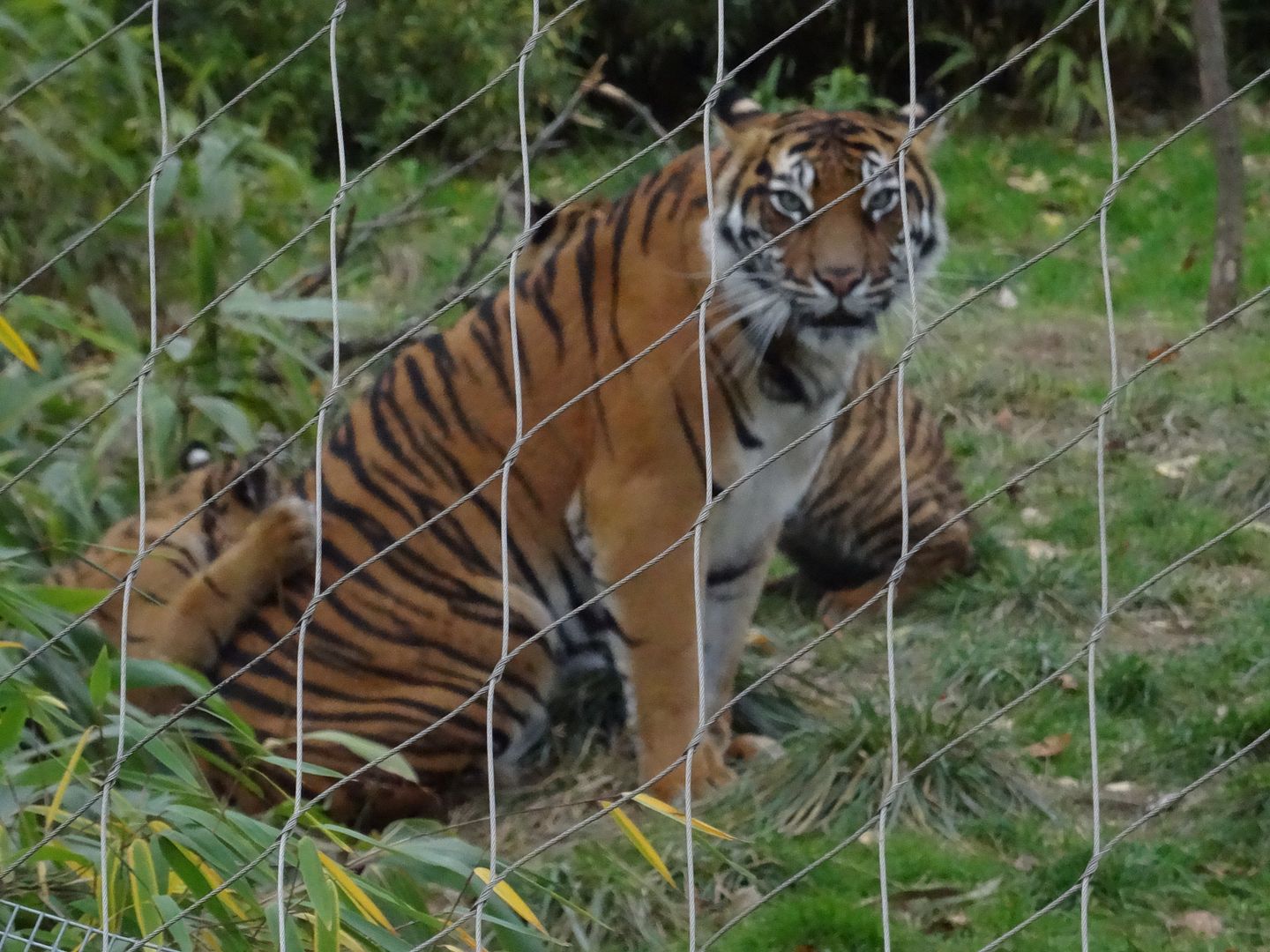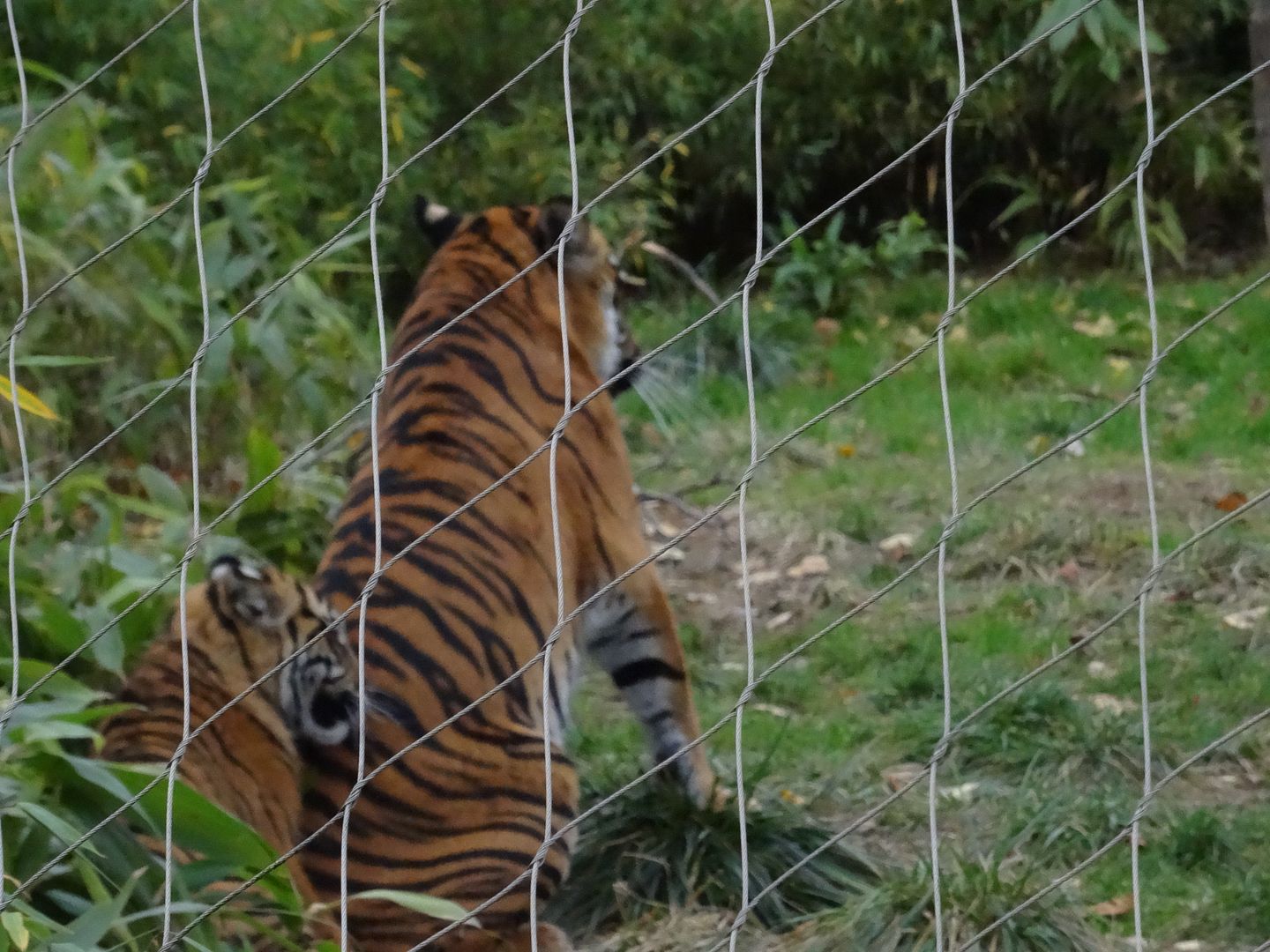 They are getting so big, pacing around like proper tigers.