Thursday was the first of four open days at the Big Cat Sanctuary. When I arrived there were already thousands of cars parked on an immense site of several acres. After parking, I walked towards the entrance, only to hear the mad shouting of my name as my friends arrived independently just nearby.
It was a very hot day, so the chances of seeing cats was increased. And we were not disappointed. The spotty male jaguar was in total relax mode.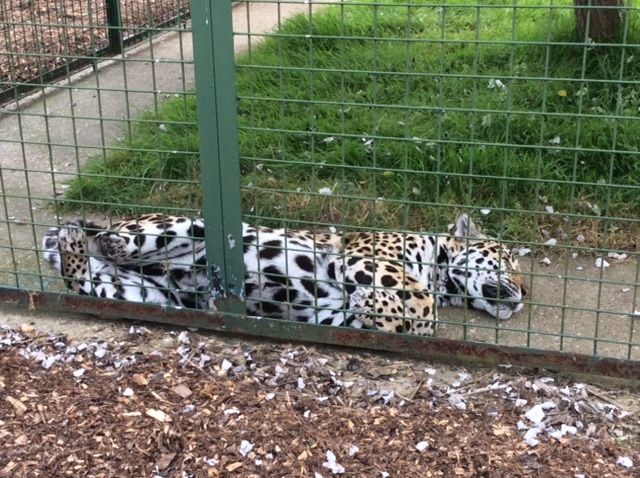 The black female jaguar, Athena, only appeared for food, and was in a very grumpy mood. She is NOT yawning.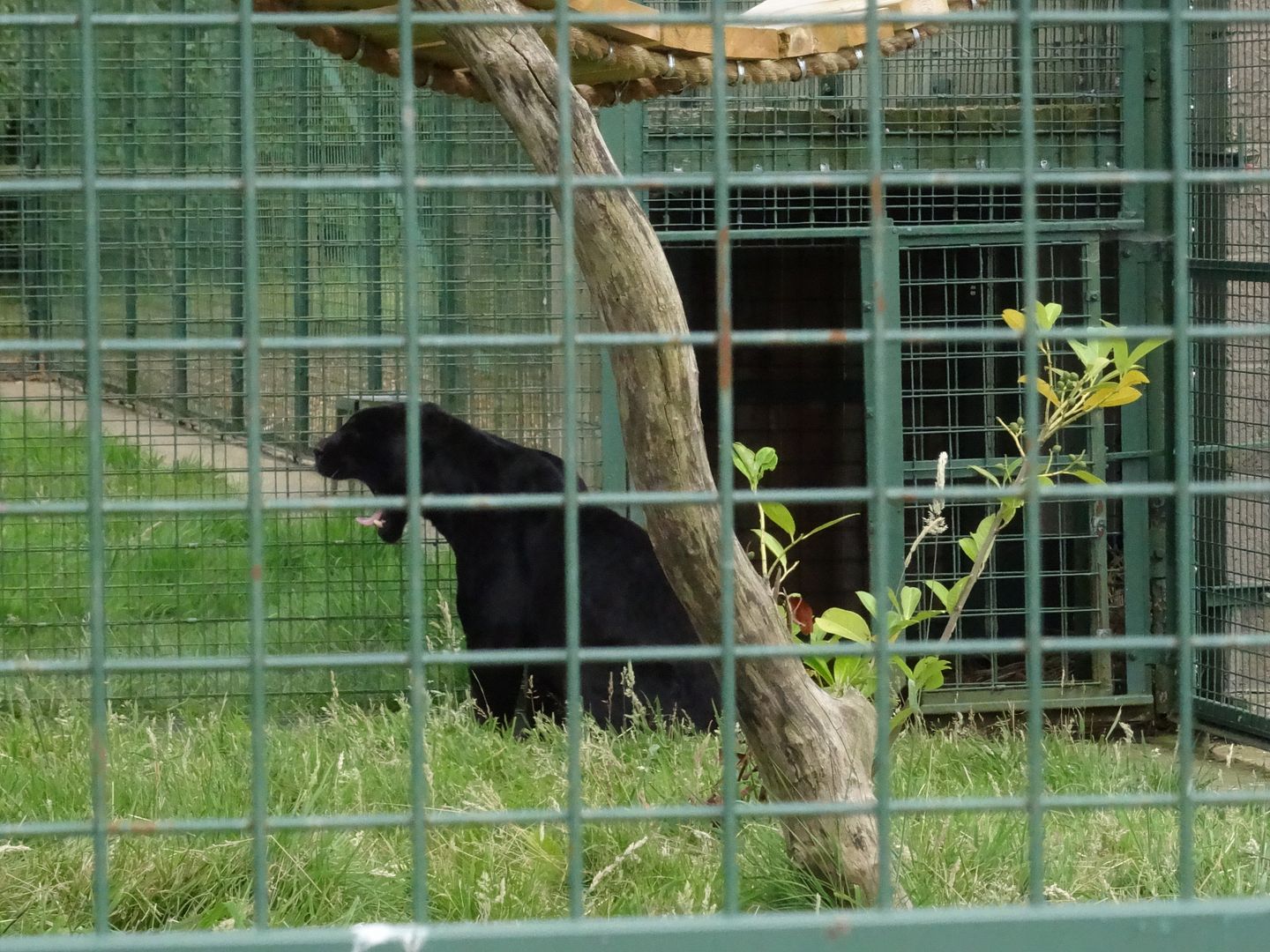 I don't think the male snow leopared, Yarko, took kindly to being confused with his mate after their enclosures were swapped.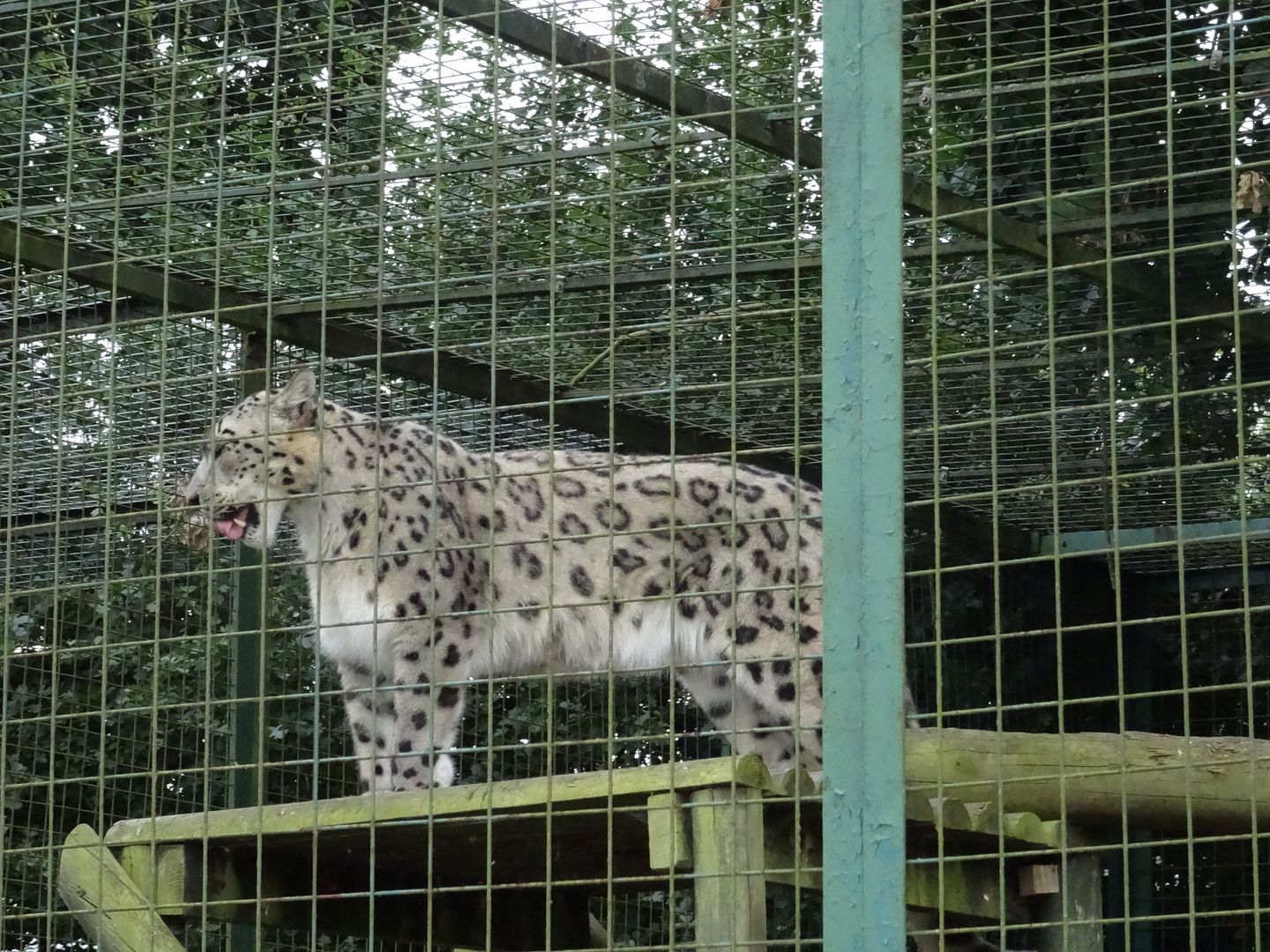 The clouded leopard put in an appearance.
As he strode by, he displayed his coat patterns beautifully.
Then he decided to pee for us. Or was it she?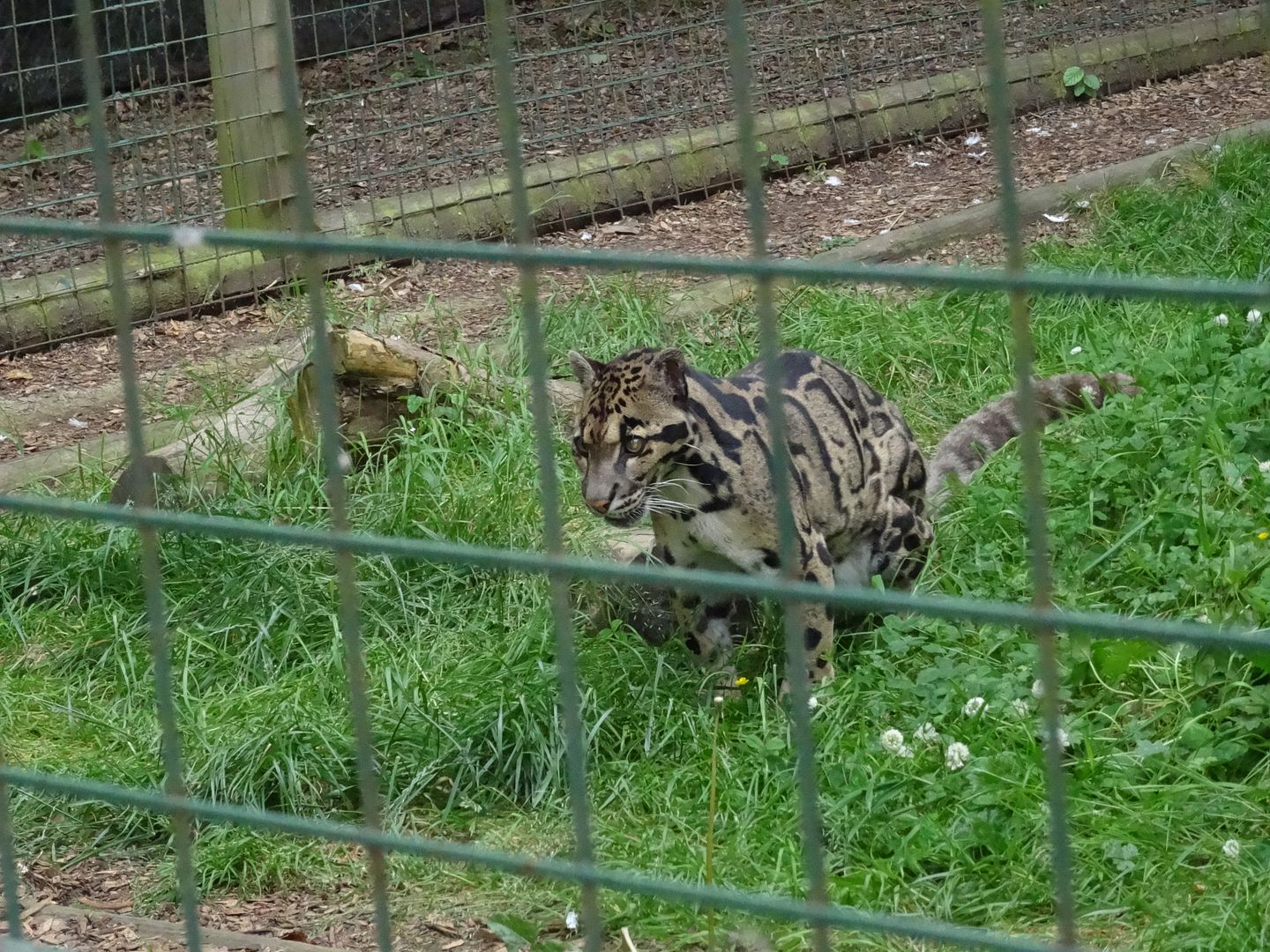 Star of the day, though, was the jungle cat, Jack. Looking just like a largish house cat, he posed and paced, apparently hoping for a little snack if he was on his best behaviour.