On Wednesday I was due for my latest nipple tattoo session at St Thomas', one of the country's most eminent hositals, home of the Florence Nightingale Museum.
Sadly, they don't seem able to put surgical tattooist appointments on to their system. I was not the only person there who had experience of making a long journey in vain.
So I decided to take myself off to see the cubs. I knew I had four days of building work coming up, starting today, so my opportunities were slight if I didn't take this chance.
To begin with, they were a bit subdued, positioning themselves in a place where they thought there might be food coming up soon.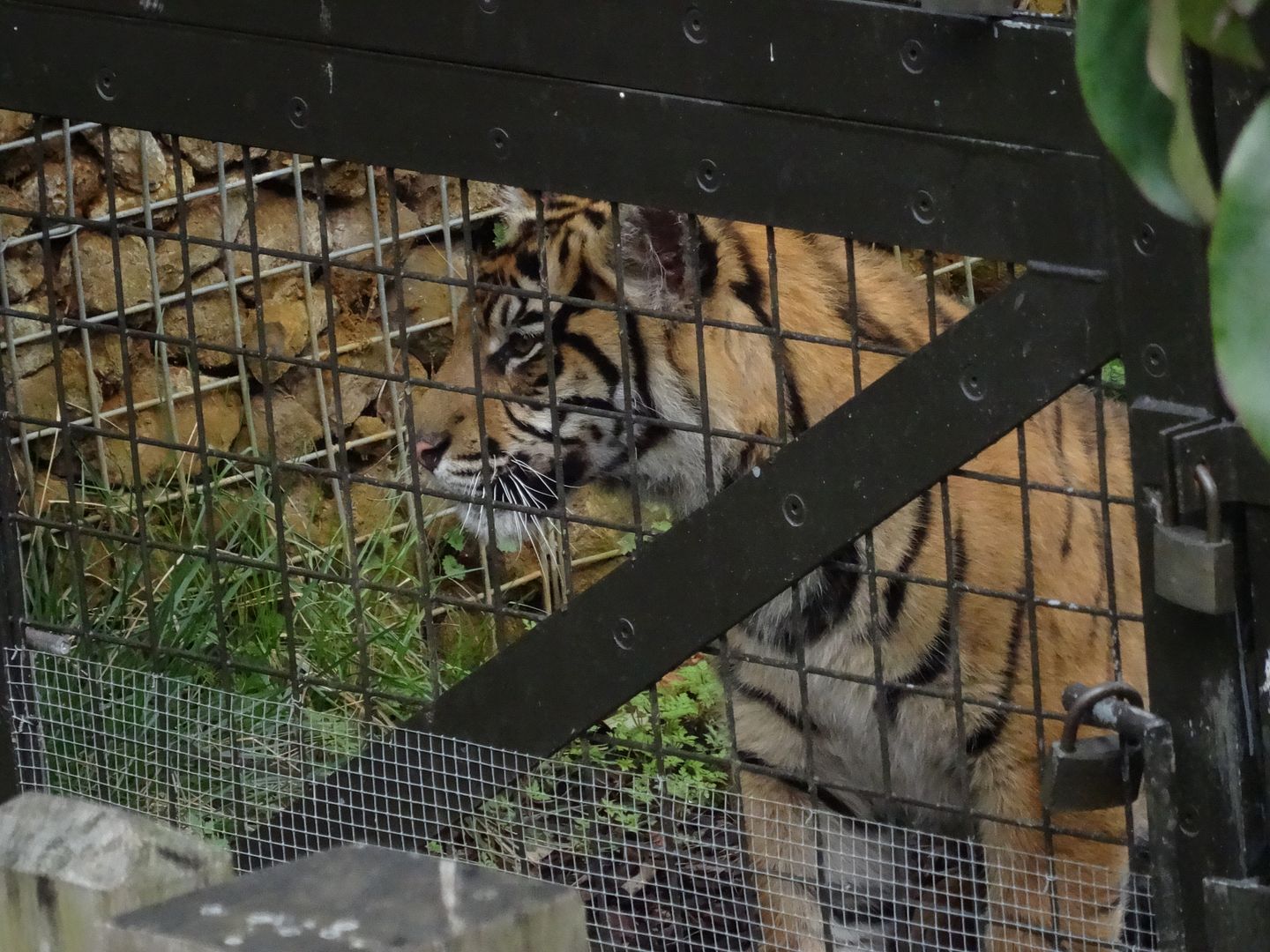 Mum Melati was also rather lethargic. Rumour is that she and JaeJae have been mating, and she might have become rather prematurely pregnant. Cubs are usually nearer two years than eight months when mum mates again.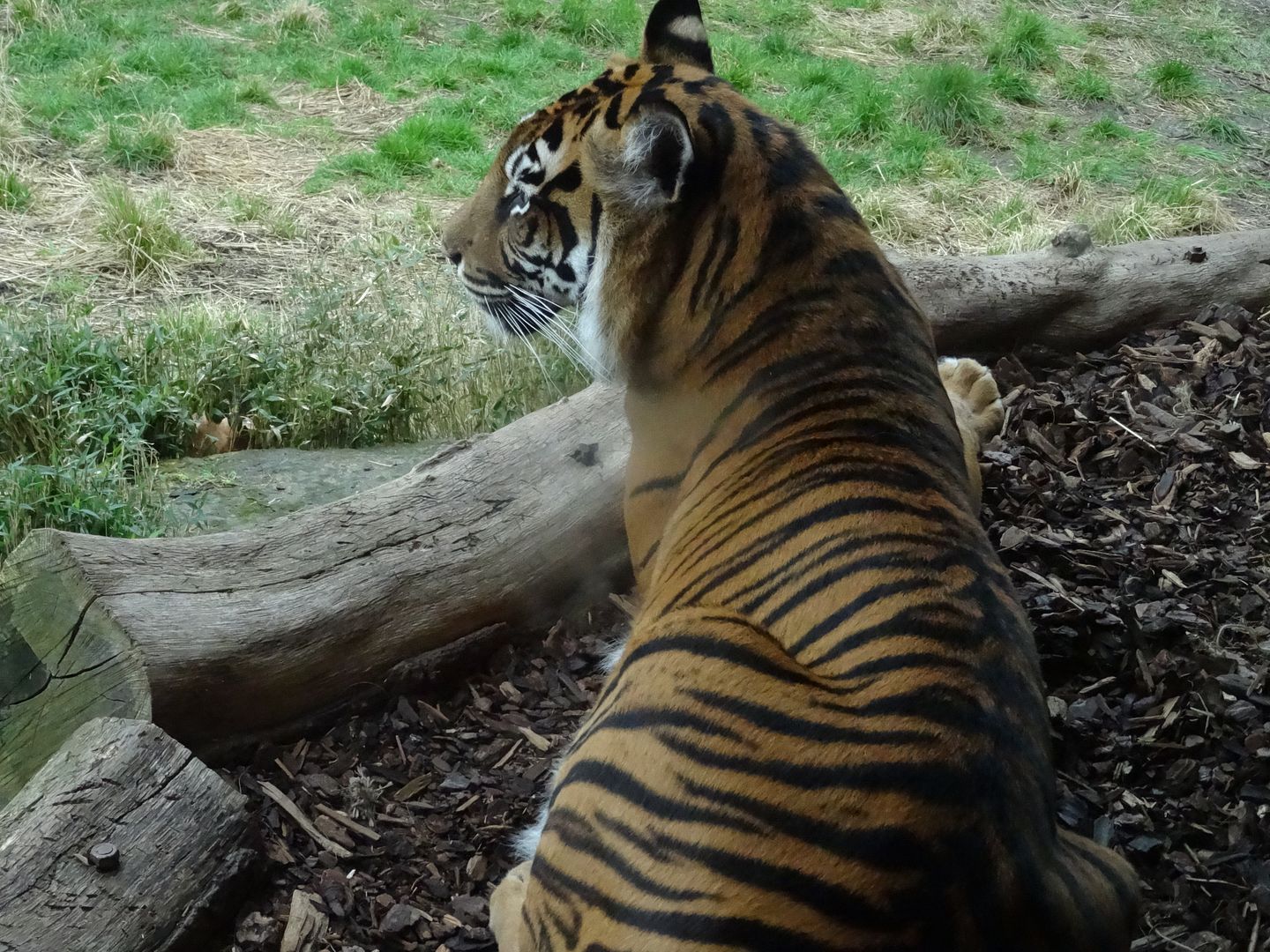 The kind keepers had given the youngsters a length of sacking to play with. They seemed to find it the best toy ever, and there was a mighty battle for possession.