After being poorly for some time with an infection that caused terrible loss of appetite to his elderly frame, my poor gorgeous Dandy made a short recovery before developing what appeared to be a toe infection. It didn't get better, so on Monday, the poor little boy had to have two toes amputated. Mr Spock, eat your heart out.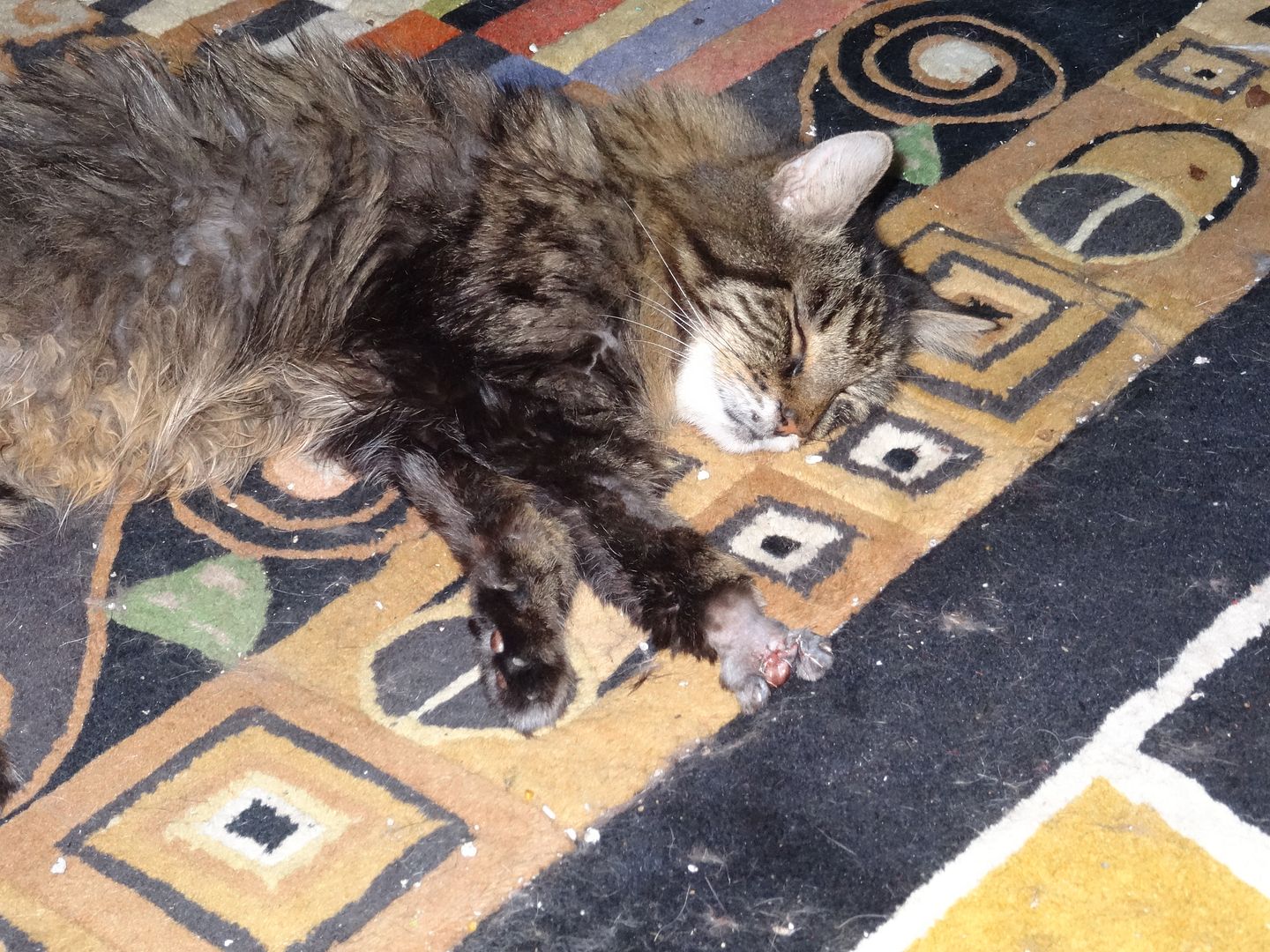 He's doing better than expected. Once the fur grows back on to his beautiful, mutilated paw, we might not even notice the deformity :(
Meanwhile, try on a tamandua (or tree anteater) for size.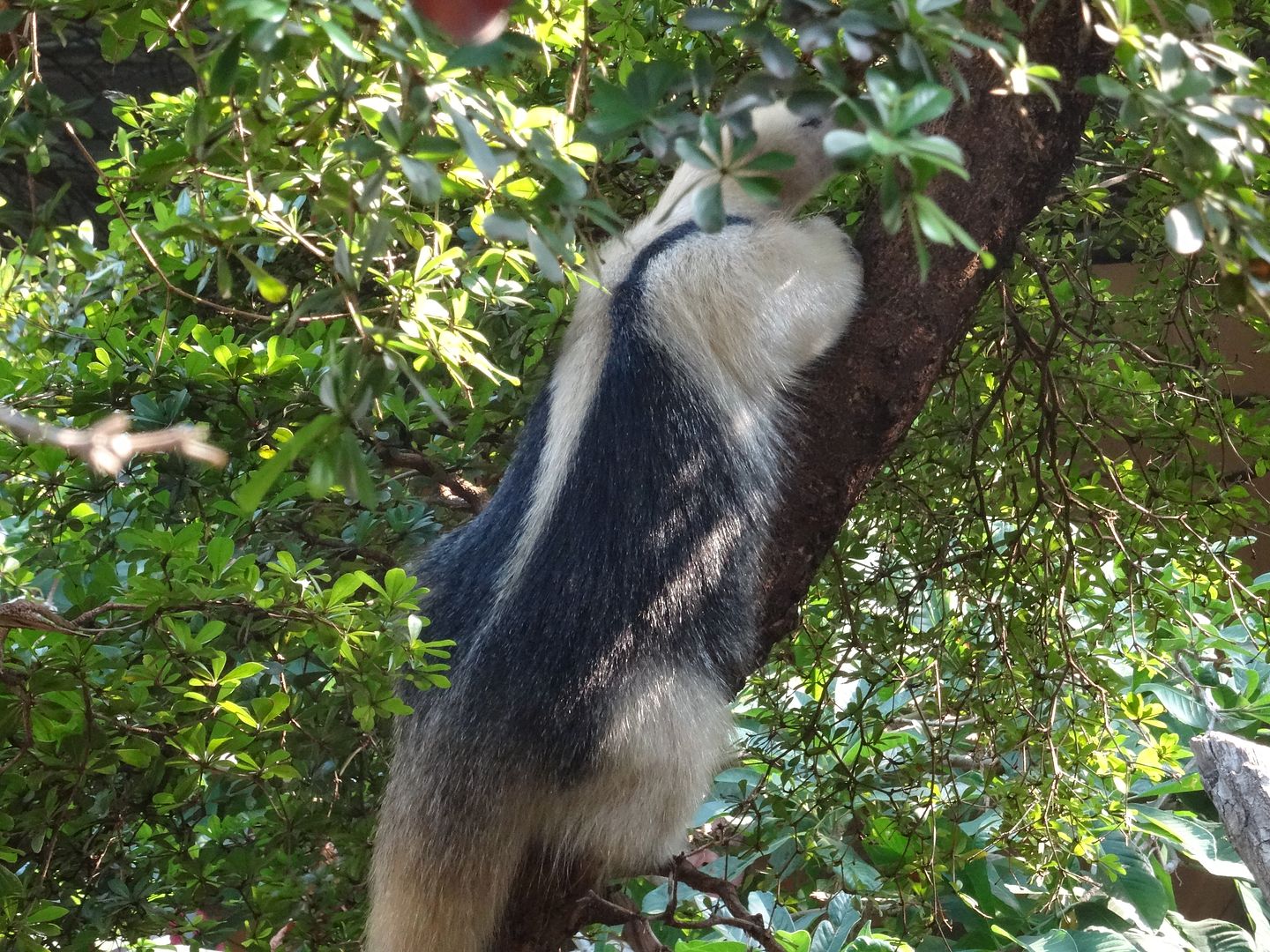 Or would you prefer a new baby white-naped mangabey?