On Tuesday I visited my friend, who recently adopted two retired breeding Bengal cats, Juniper, a shy petite queen who resisted being photographed, and Bear, a huge stud. When he was a tiny kitten Bear's mother had caught his eye with a claw, so he has lived his life happily with just one.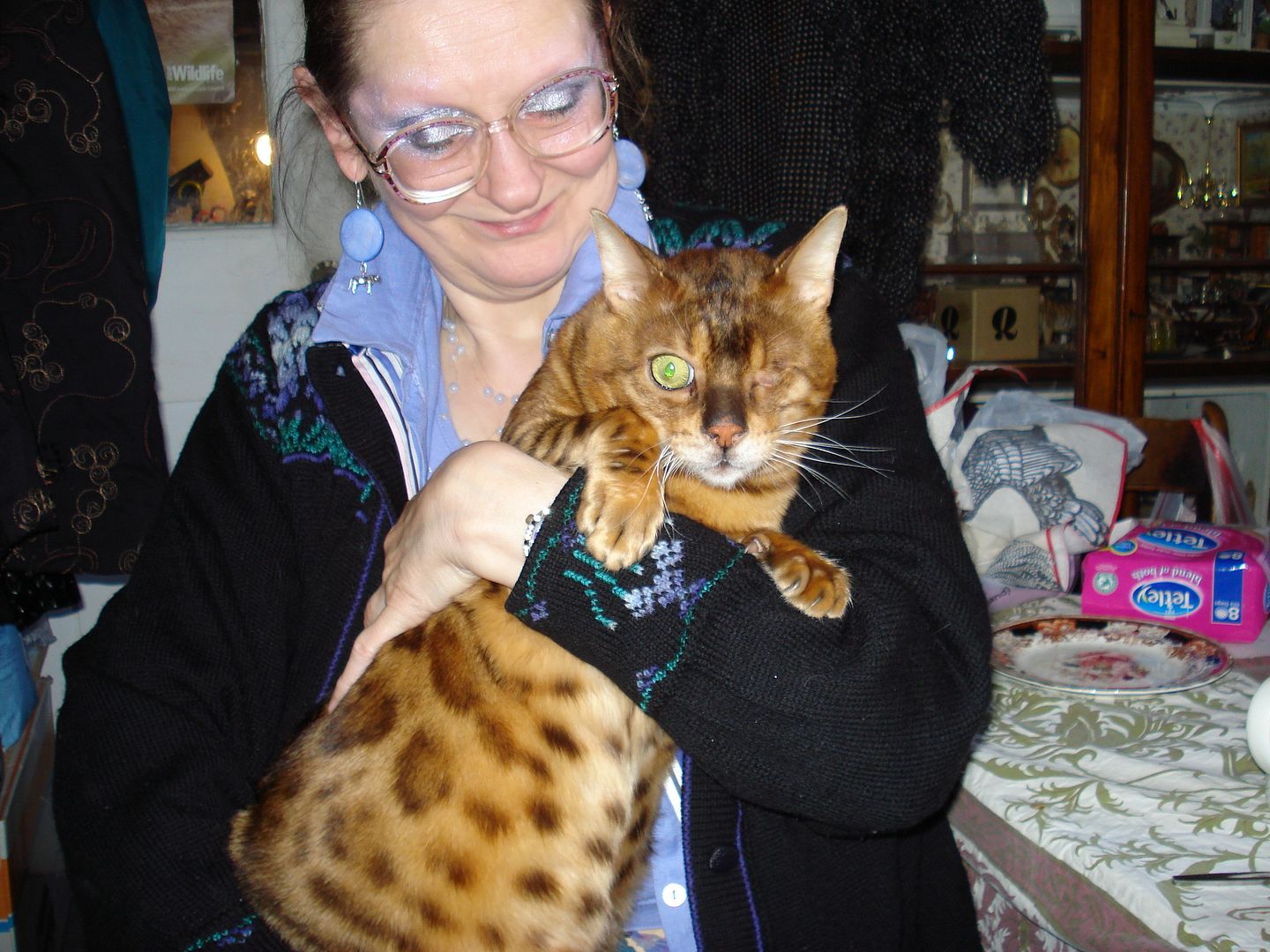 I made another trip to the zoo last Wednesday, and though the tiger cubs did not appear, a new baby llama made its entry into the world. This is the sweetie at just 2-and-a-half hours old: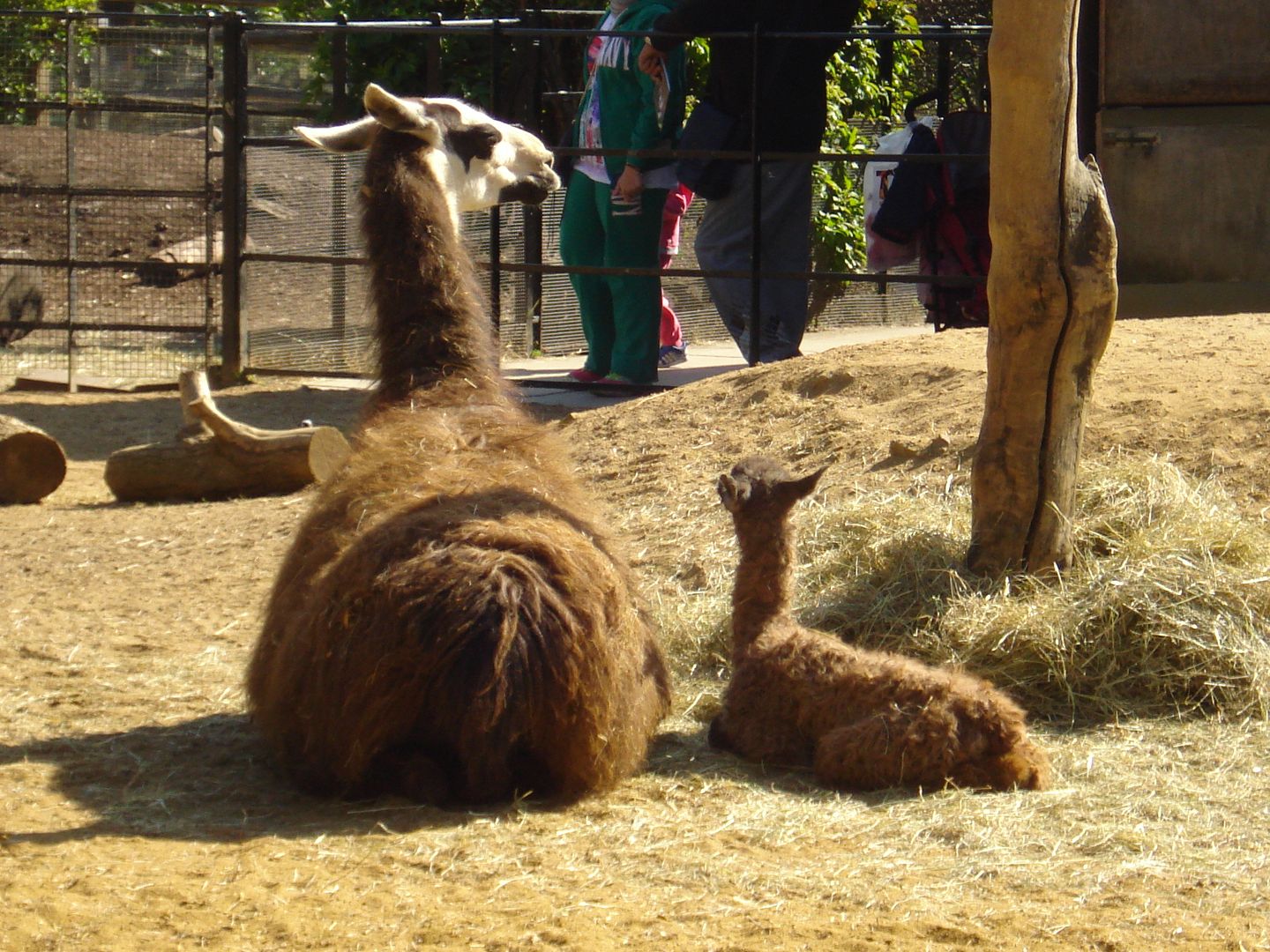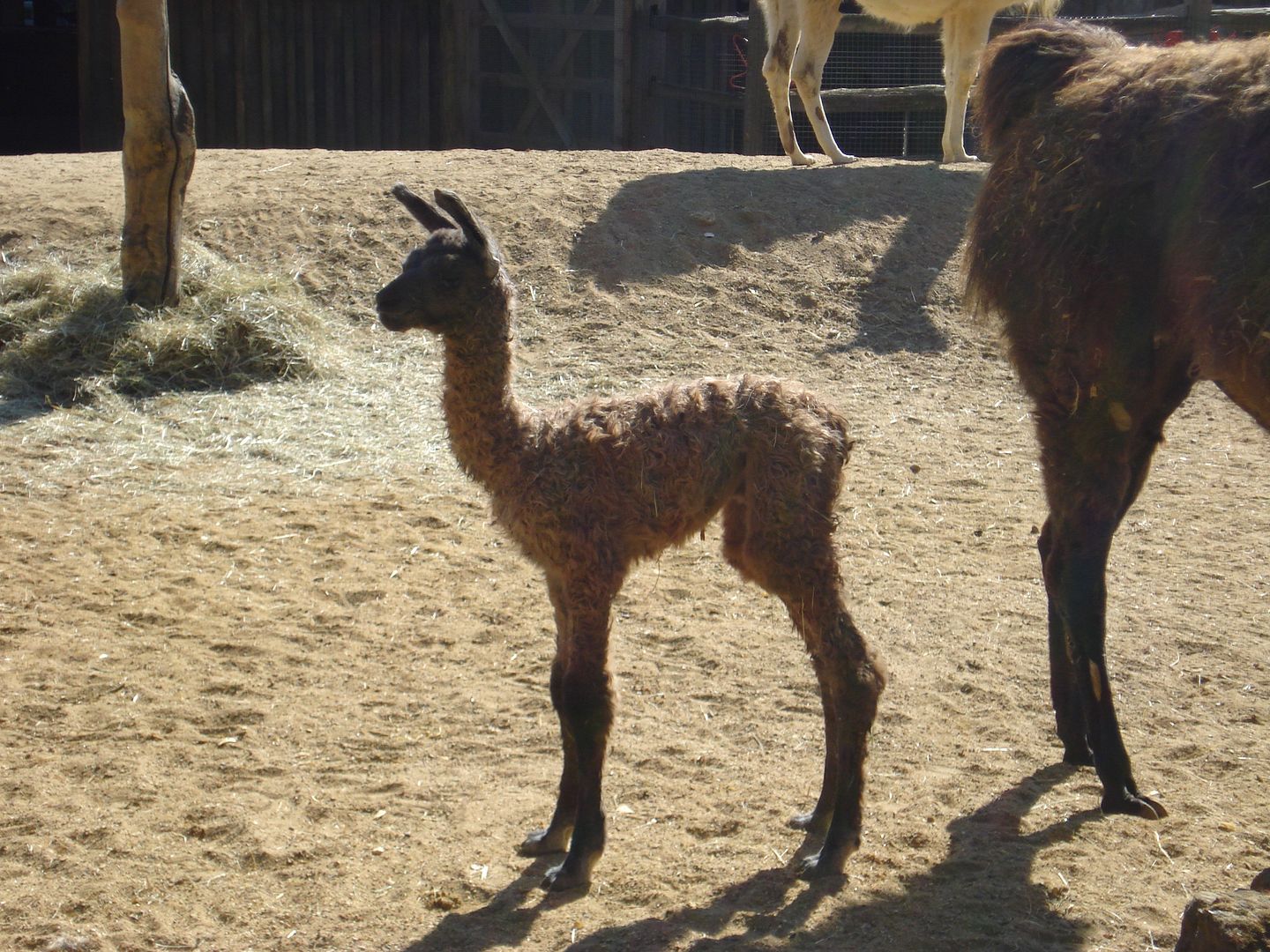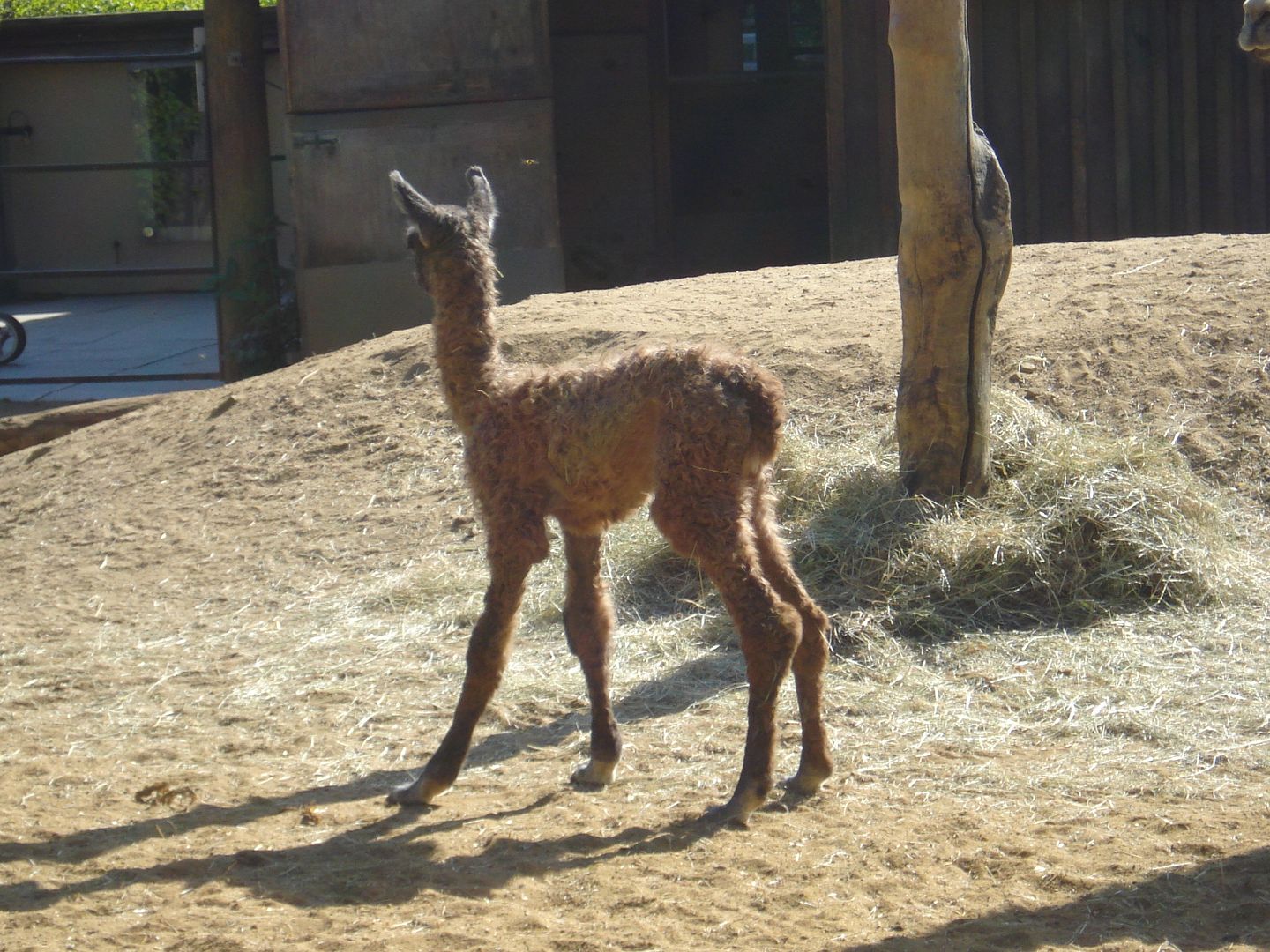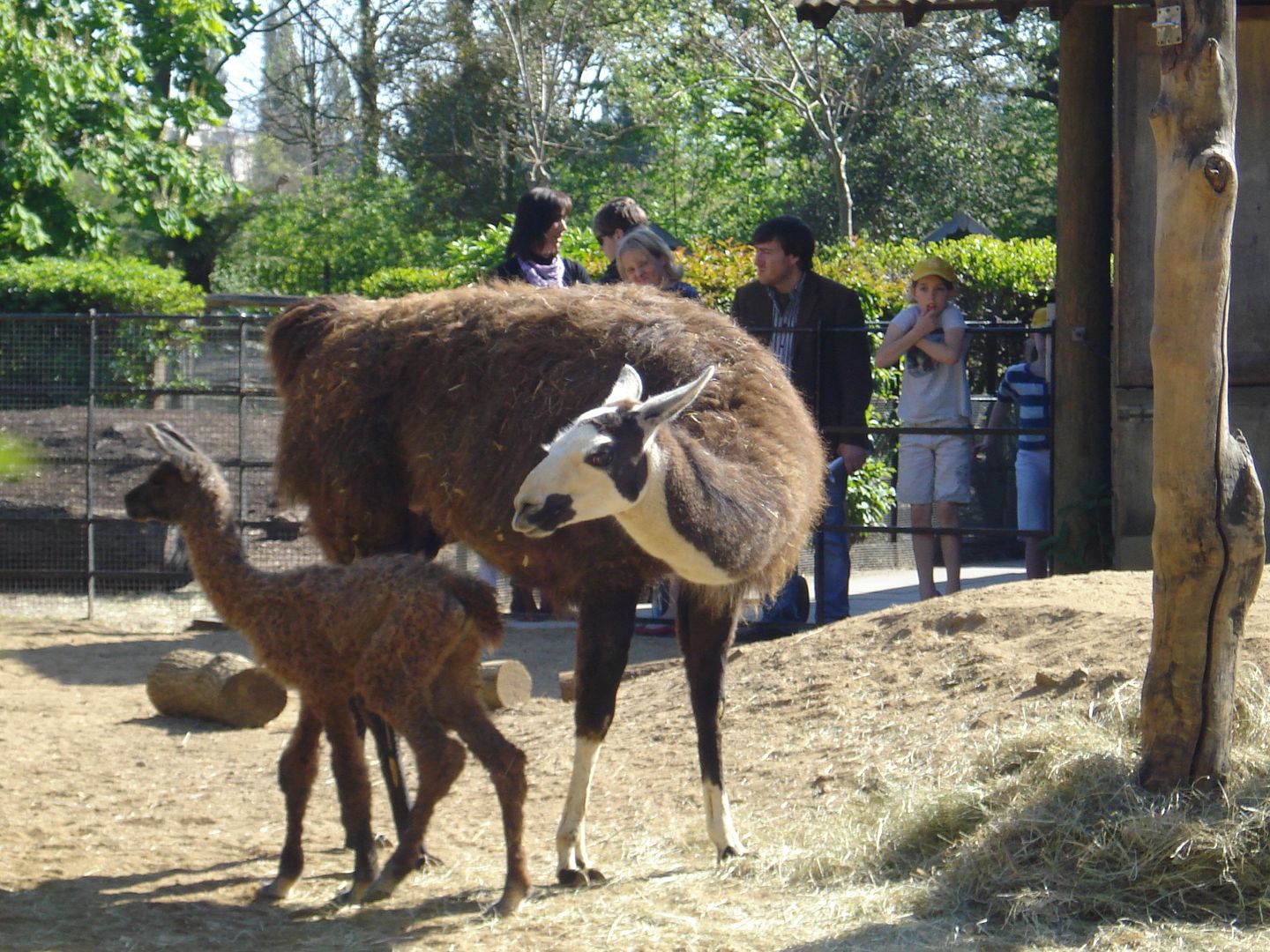 One reason why the cubs may not have appeared is they had their first vet encounter, where they were vaccinated, microchipped and sexed - two boys and a girl.