It's 90 years since the publication of the first Winnie The Pooh story, and it seems someone somewhere is planning a TV programme about it sometime between Christmas and New Year. My source? A sound man at the zoo.
First hint was a well known presenter outside the tiger enclosure being filmed with real life tiggers.
Alan Titchmarsh peparing for his entrance via the camel enclosure.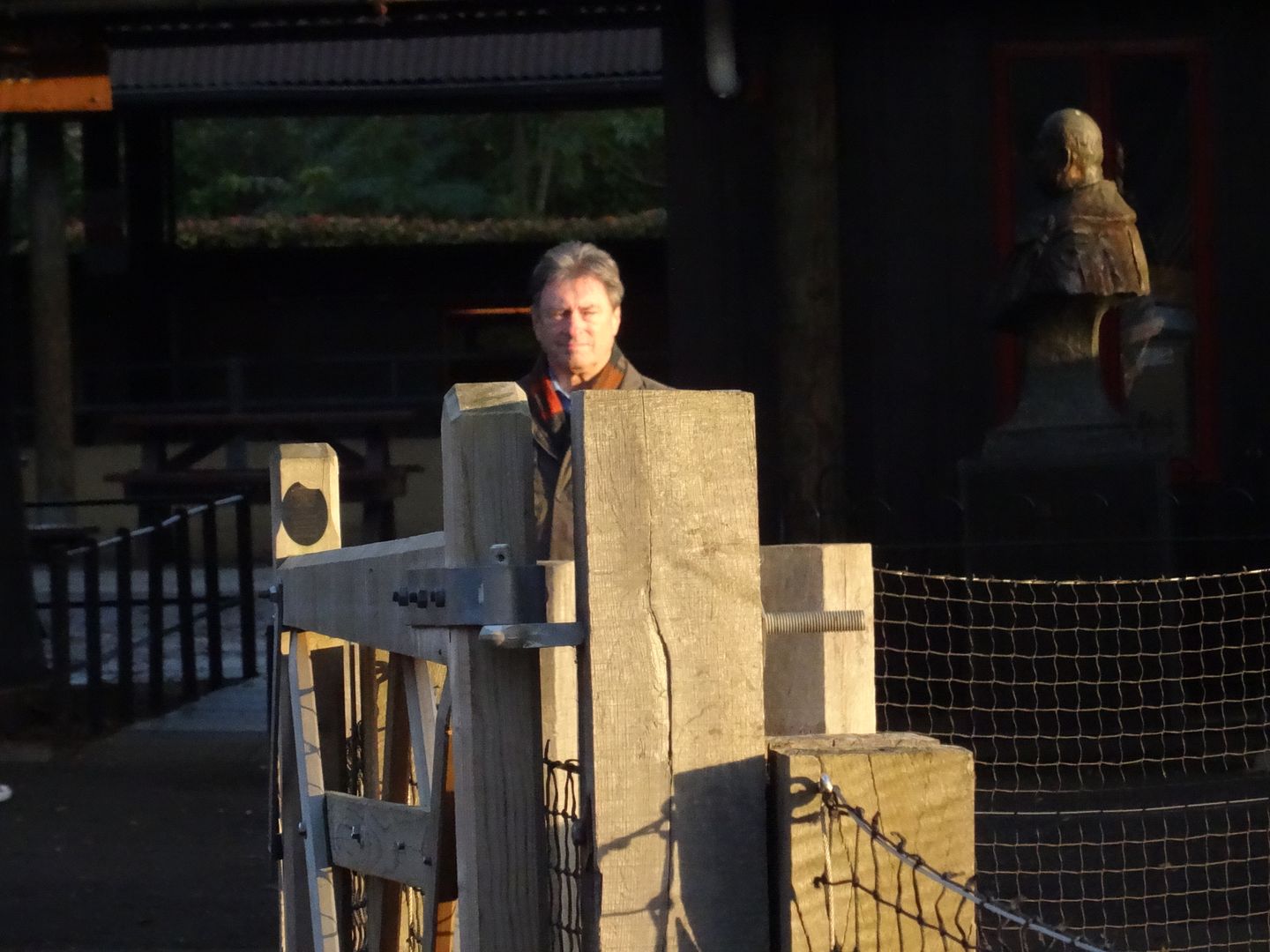 Titchmarsh started his TV life as a garden makeover presenter. He moved to garden quiz show presenter, then novelist and chat show host. Not one of my favourites.
When I first arrived mum and the cubs were ensconced in the shrubbery. But dad was as close to the visitors as he could be. It was as if he was posing for people's photographs.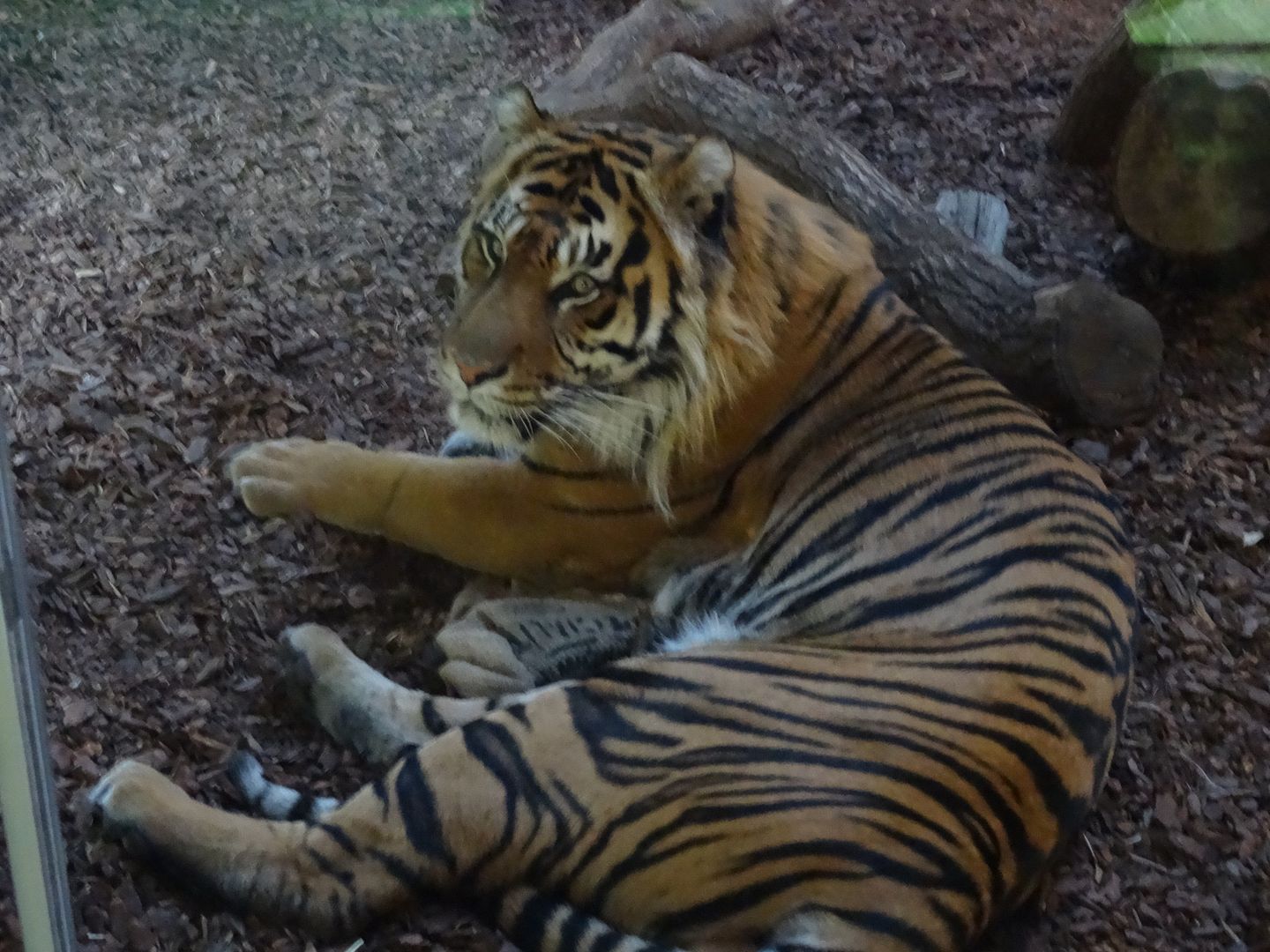 For a while the babies came out to torment dad. One zombie chomped on a leg while the other ate some brain. Dad looks like he's yelling for help!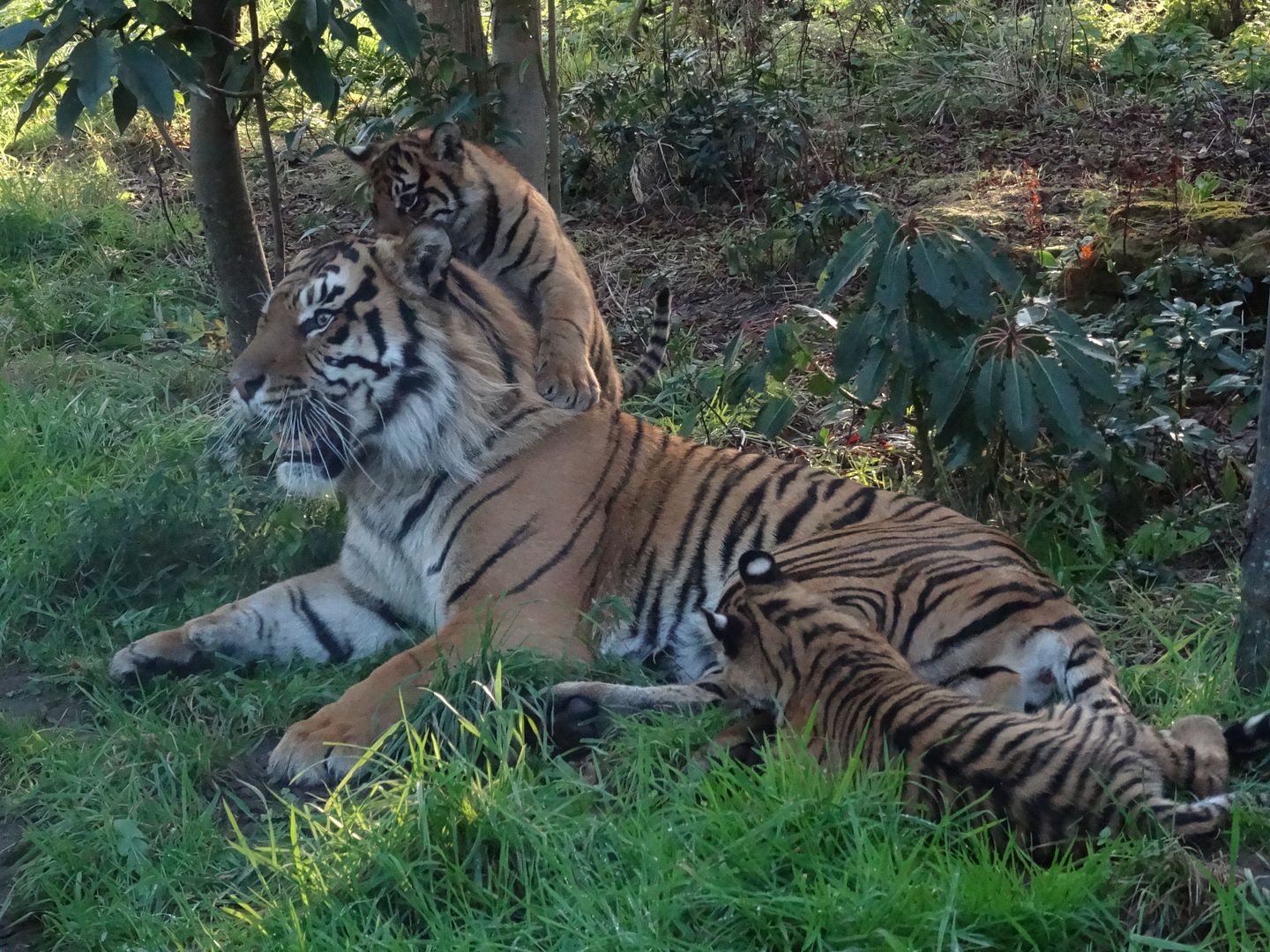 To oblige the TV crew, Melati's favourite keeper Kate threw in some treats so that mum and babies came out to chase their snacks.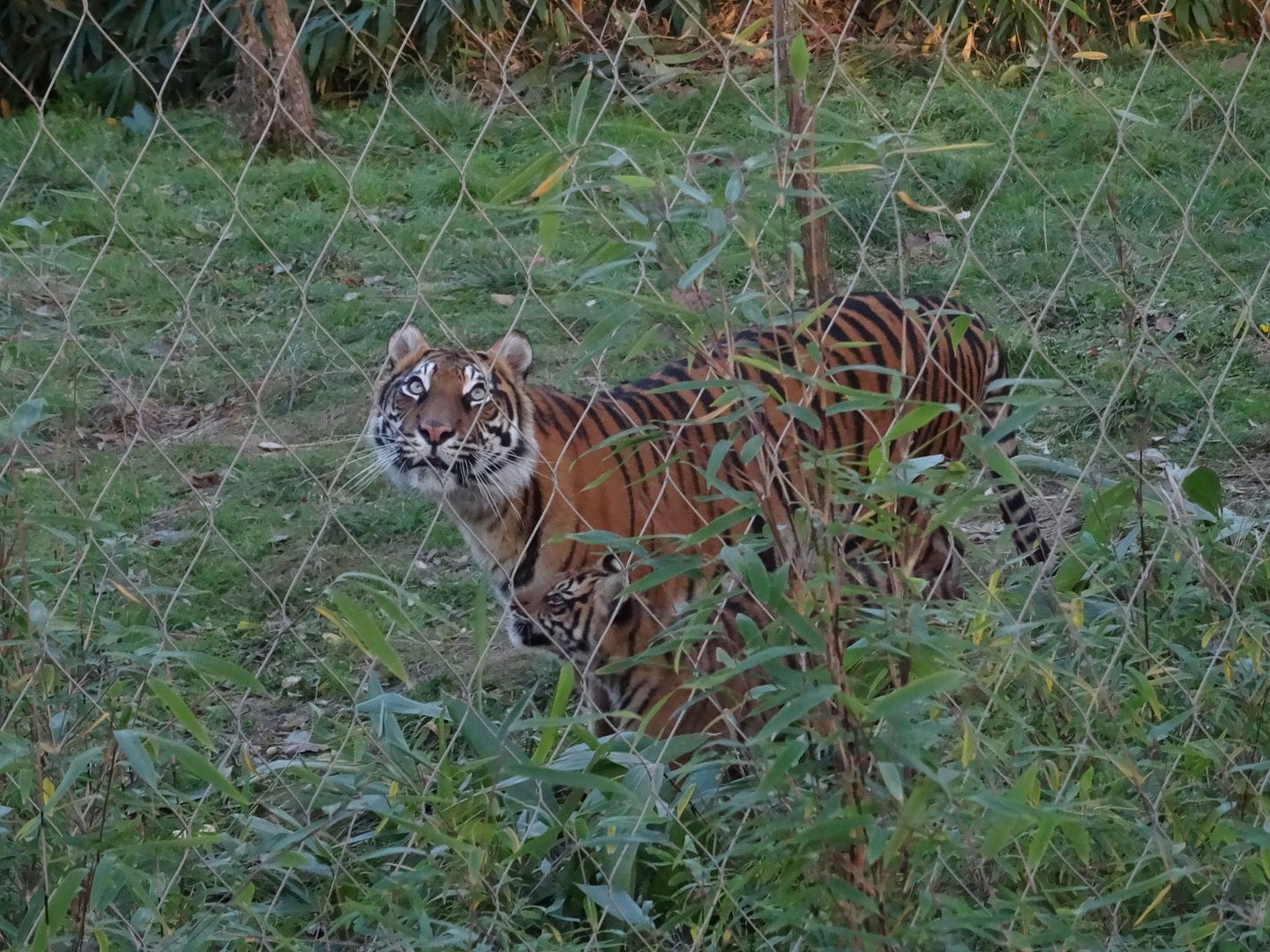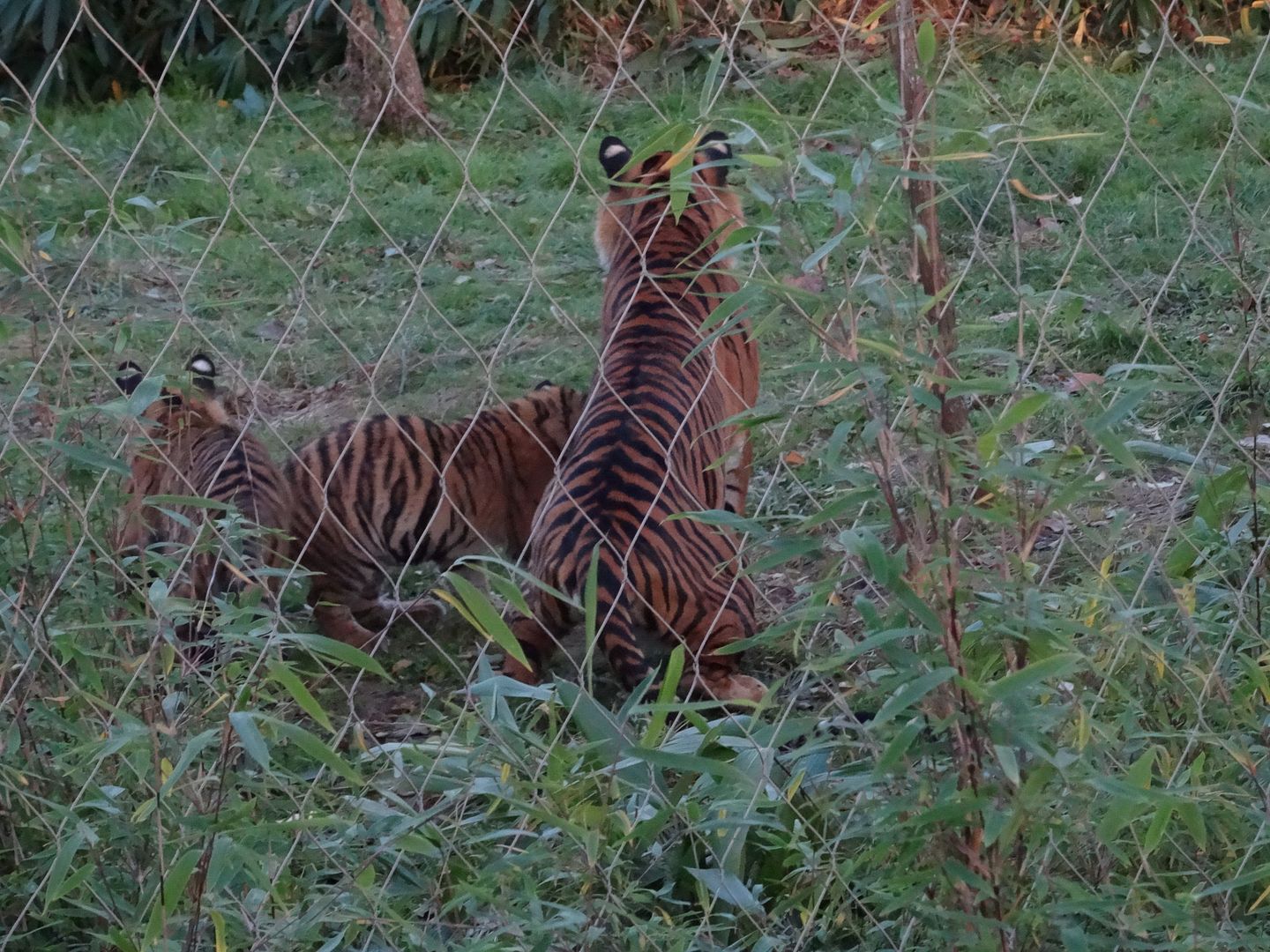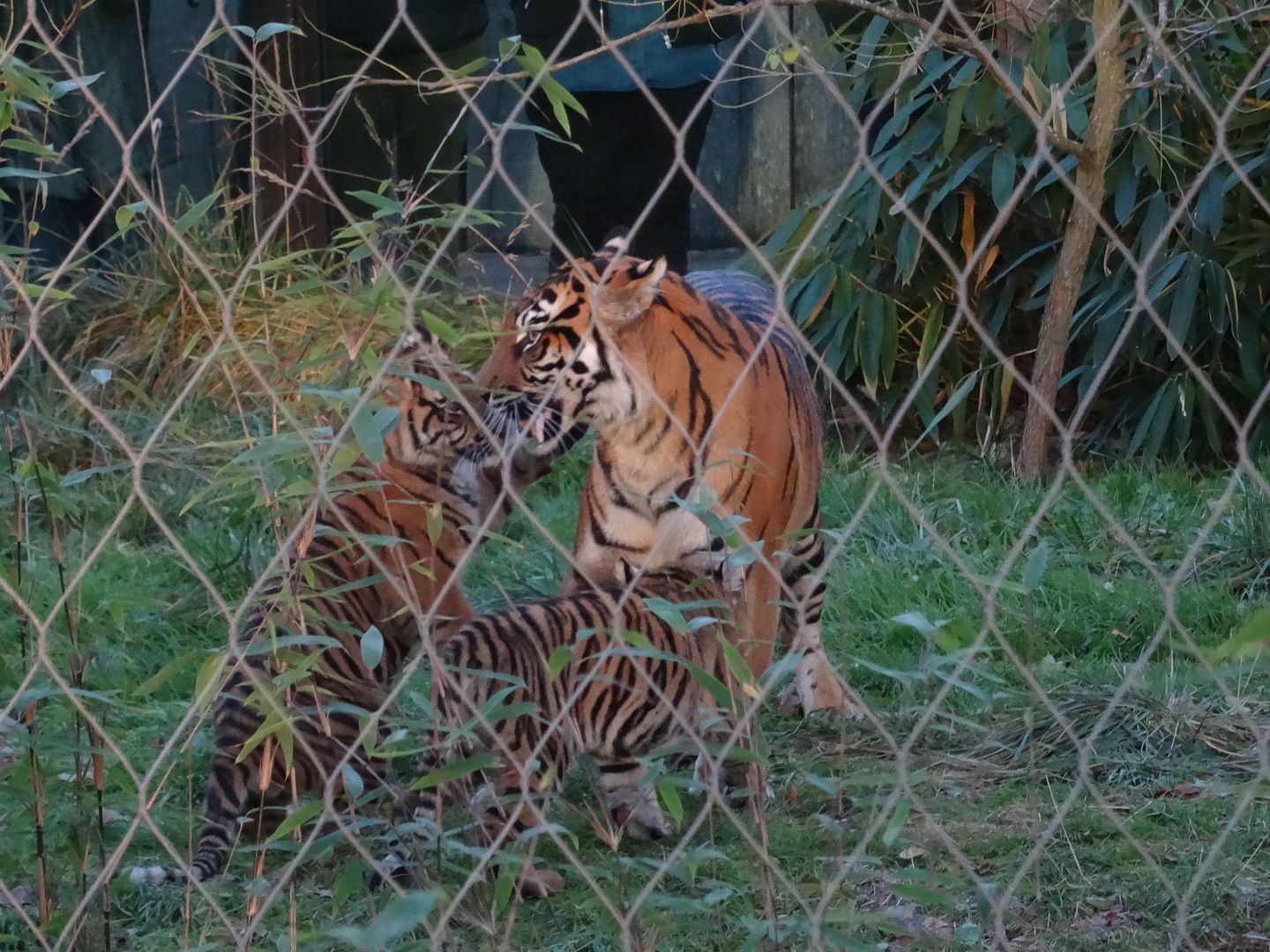 Meanwhile baby gorilla Alika is currently her mother Mjukuu's sole concern.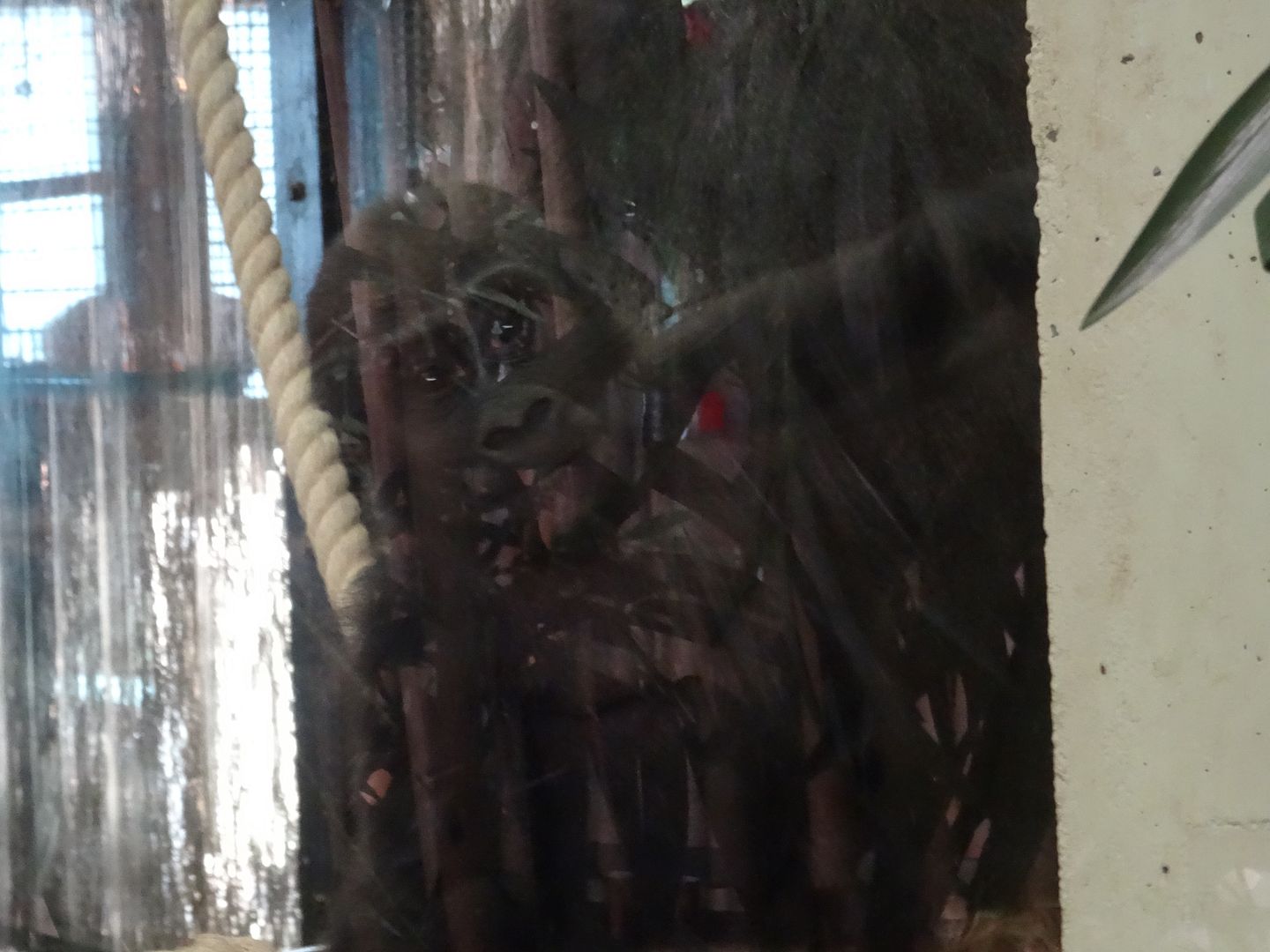 Gernot is back with his mother Effie, though trying to escape to be with his half sister.
Success!