...and over heat people.
Macavity doesn't go out very often, because he isn't brave enough to sidle past Twiglet. But when he does go, it's usully for quite a long time.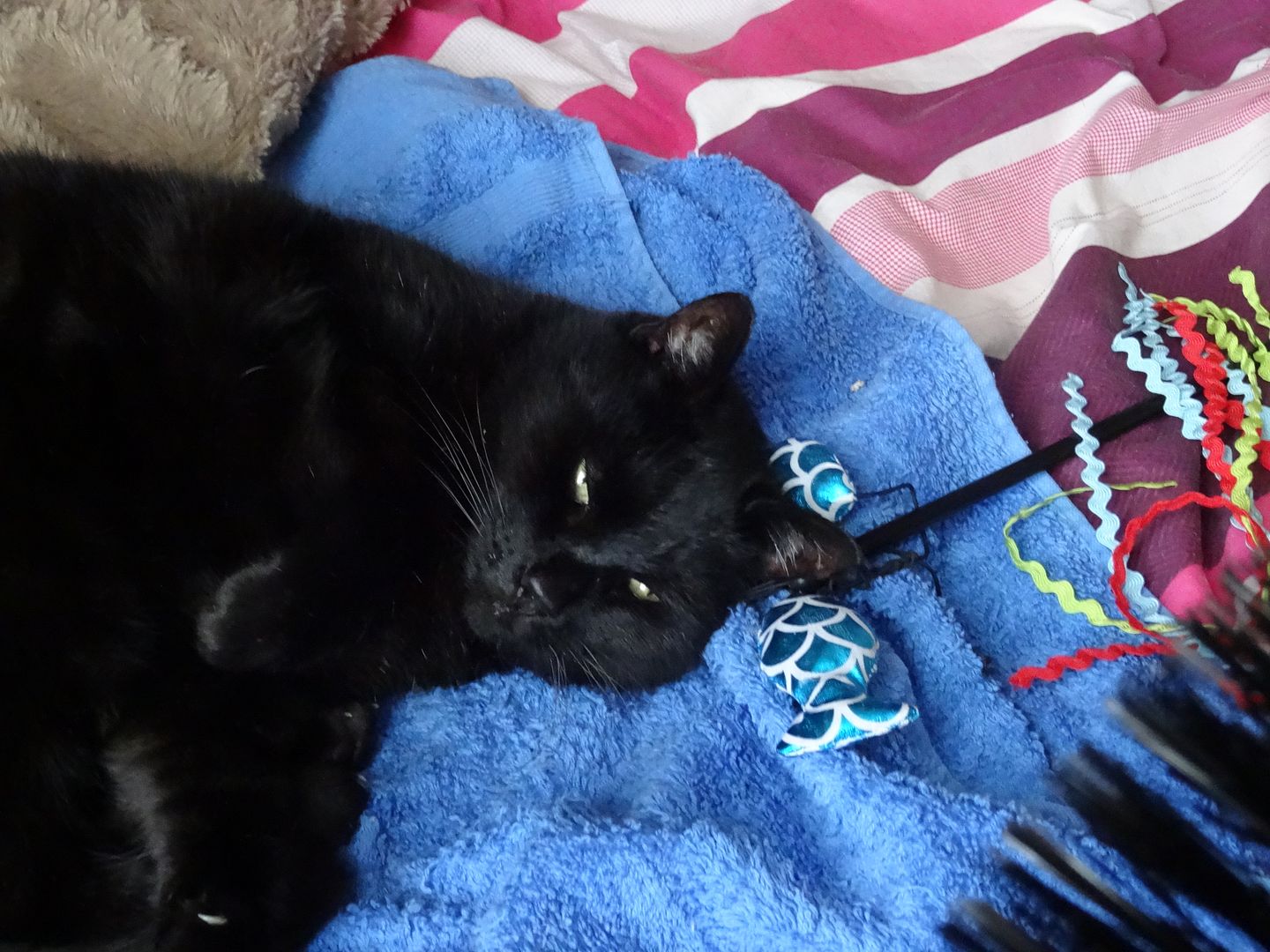 Tuesday was hot, and he'd been mooching around for a while trying to pluck up the courage to take the plunge. By about 3pm he had definitely disappeared from the house. He wasn't home by midnight. He wasn't home in the morning. Wednesday was set to be the hottest July day ever (literally) at 35 C/95 F. I struggled to work, struggled at work, struggled home from work, then finding Mac was still missing, printed out some flyers and struggled round the streets leafletting.
Picture this. A block of houses about 80 houses long each side, each with 100 foot gardens backing on to one another. and you see the scale of the problem. Add the temperature and you may begin to appreciate how monstrous a task this was. Especially as the sun was shining on the front doors making the letterboxes so hot they could burn the fingers.
So, backing on to my house is number 119 of the street behind. When I got past it to number 123, I delivered the leaflet, walked back down the steps, down the short path, and then heard a quiet mew. I looked down and there, under a bush by the gate, was Mac. I scooped him up and started to walk home with him, a bunch of leaflets, a water bottle and my house keys stashed around my sweaty person.
By the time I reached the last house in the street I was ready to drop. A young woman walking towards me - a total stranger - turned into that house. I asked her if she drove the car parked there. She said no, but when she saw the situation, she invited me and Mac in for a drink. Never has a tall glass of iced water looked or tasted so good. Mac wandered round the house as if he lived there.
So when my drink was finished, I dared to ask if she would let me leave him there while I went to get my car and the cat basket. She agreed. When I came back less than 10 minutes later, her two housemates had arrived home, and Mac was surrounded by three adoring females, lapping up the adulation as to the manner born. I was told they'd cat-sit any time.
This is the fourth time locals have helped me get one of my cats back. And people ask me why I've stayed here so long. It's called great neighbours. Even ones you don't yet know and haven't yet met.