Till Halloween encroached on British culture from the US, autumn had its own fun-filled ritual in the UK. Parents would build bonfires in their gardens and buy boxes of fireworks. Children would stuff newspaper into dad's old clothes, make a head out of one of mum's old stockings, and buy a pressed cardboard mask of Guy Fawkes to put on it. They would then wheel it in an old push chair (buggy) to a corner near the local shops and ask for a "penny for the Guy". This would go towards the firework fund.
Our house was the site of a bonfire party for friends and family. Year after year safe fun was had, with my father in charge of fireworks, which were kept in the outside toilet, away from potential accidents. The bonfire was built on a brick paved area and Guy was put on top to be incinerated. All this to commemorate the attempt by Guy Fawkes and his buddies in a Catholic plot to blow up the protestant king during the opening of Parliament by King James I in 1605. One of the conspirators sent a letter warning a relation to keep away for the Opening, and in gratitude the suspicious recipient turned him in. Fawkes was found in the cellar of the Houses of Parliament with barrels of explosive, and he and his mates were tortured and executed. Fawkes was burnt at the stake. Of course the Houses of Parliament were not in the building we know today, which was built in the 19th century after a fire destroyed the old one. The event was captured by the world's greatest artist, J M W Turner. You can see the towers of Westminster Abbey in the background of this particular rendering (he did several).
Meanwhile another zoo visit gave me the chance to take a few more pictures of tigers. Melati was in the little shelter, with her son in front of her and her daughter in front of him. Difficult to tell the difference these days, they are so well grown.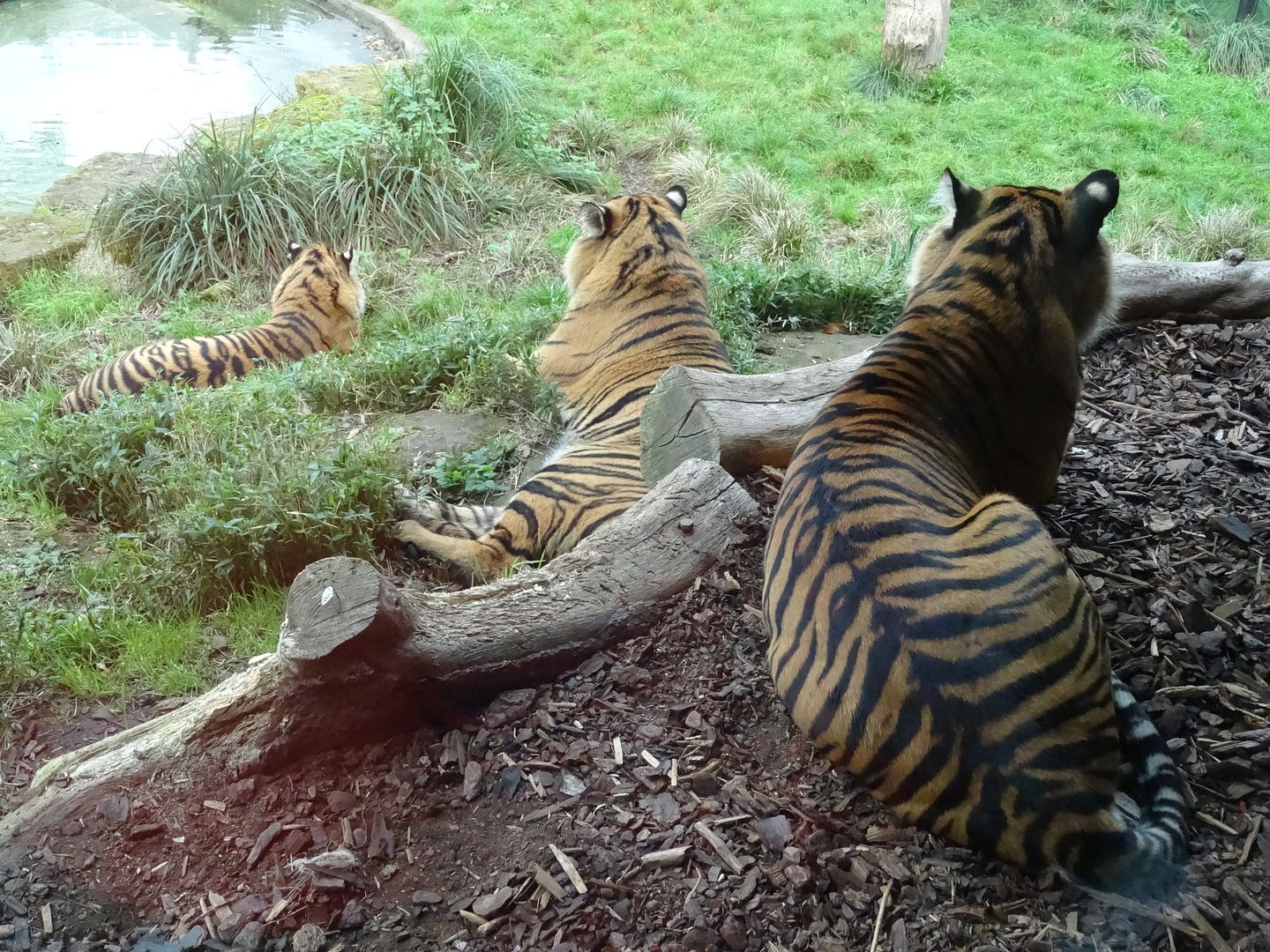 Achilles is such a handsome boy.
When he got bored, he went over to the gate where he sometimes gets given treats by the keepers, then when none appeared he climbed on to the wall next to the gate to await any change in the situation.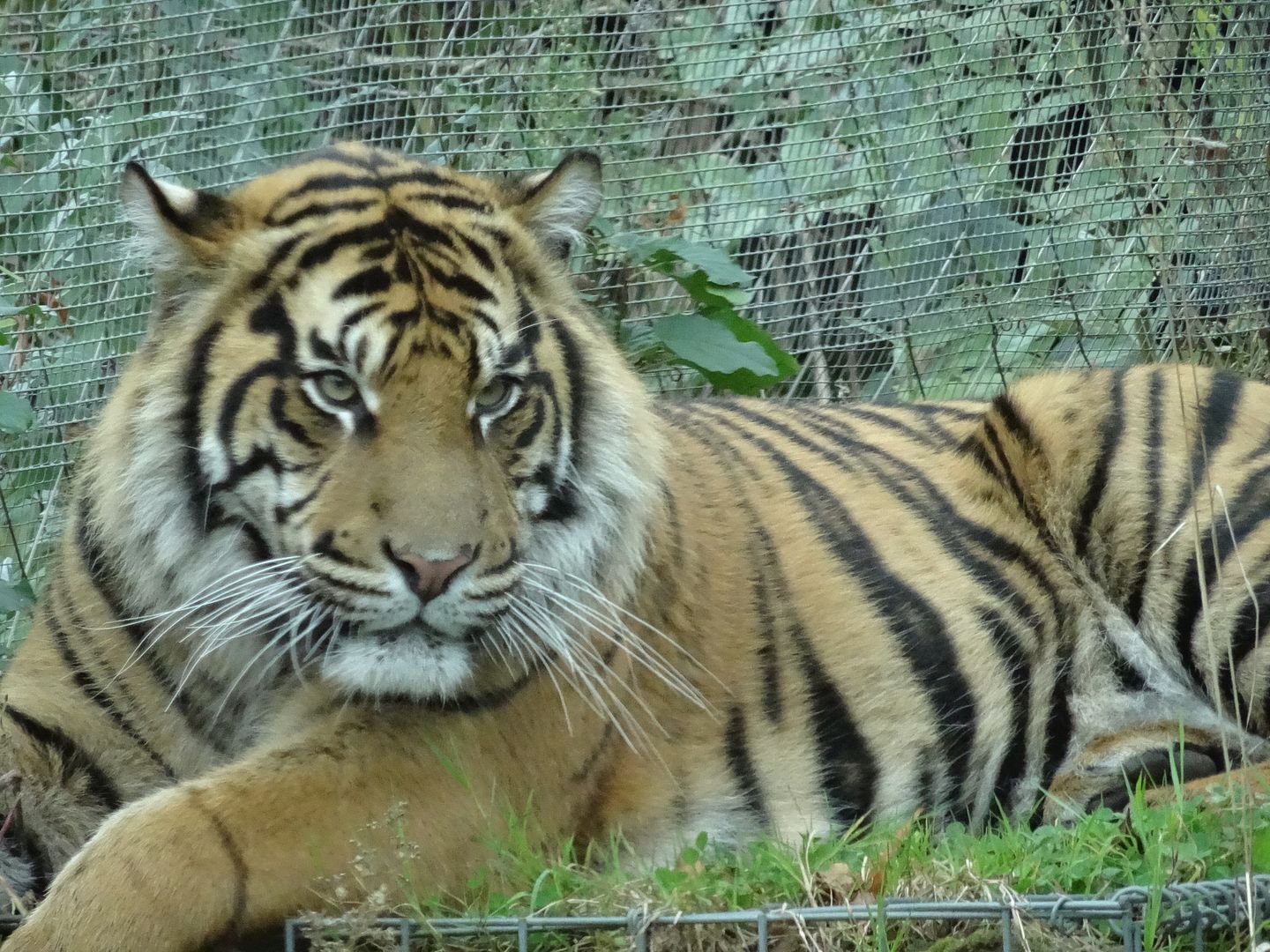 Finally his sister Karis decided she couldn't resist joining him on the off chance.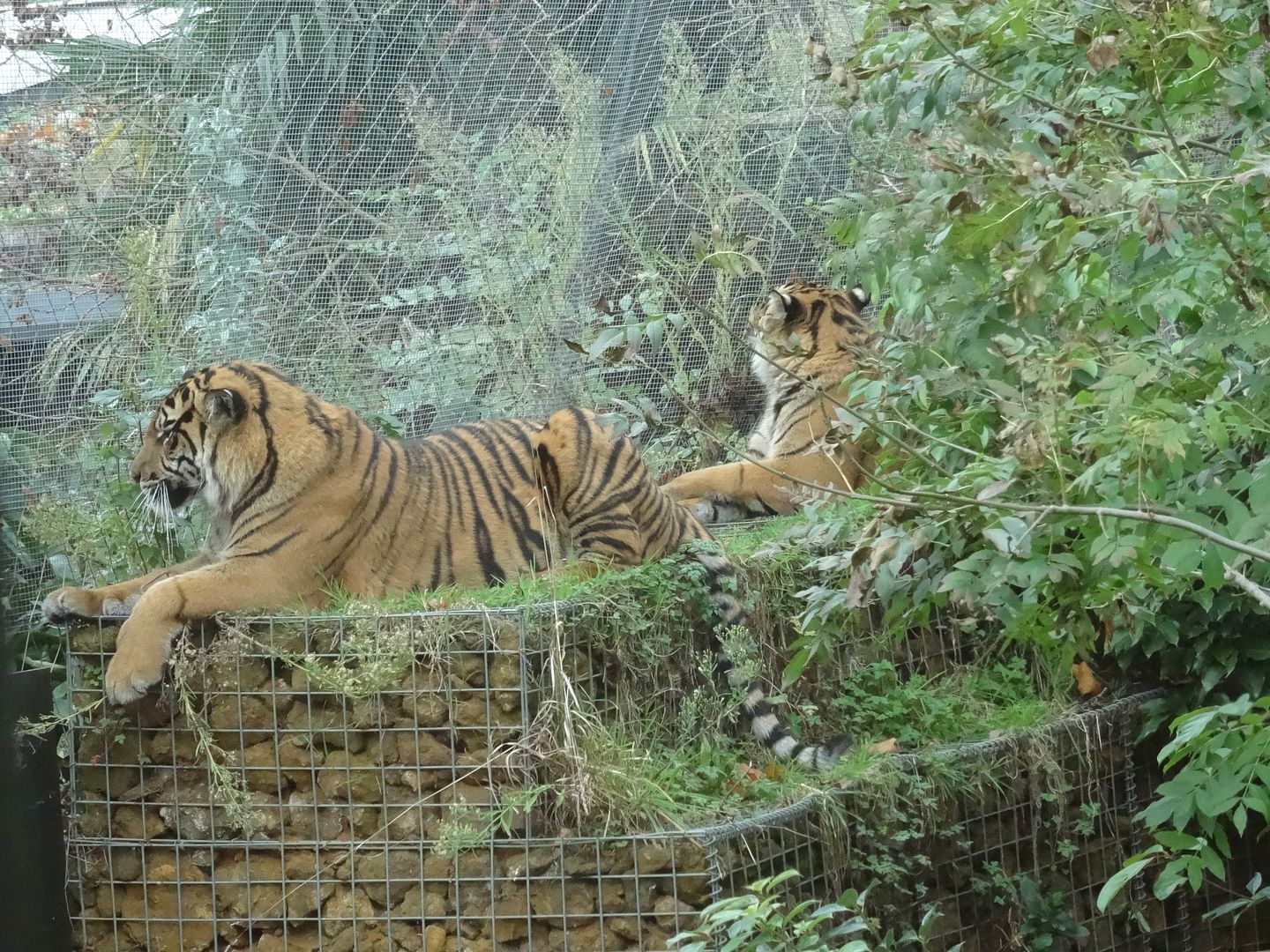 Achilles was interested in the activity on the netted roof of the enclosure where a large number of noisy starlings came close to forming a murmuration. They were joined by some even louder parakeets, escapees whose ancestors come from India. The long-tailed bird to the left of the central pole is one of them.