Here's Mjukuu with her new baby. They think it's a girl, which is good, as she's less likely to be attacked if they ever need to import yet another male.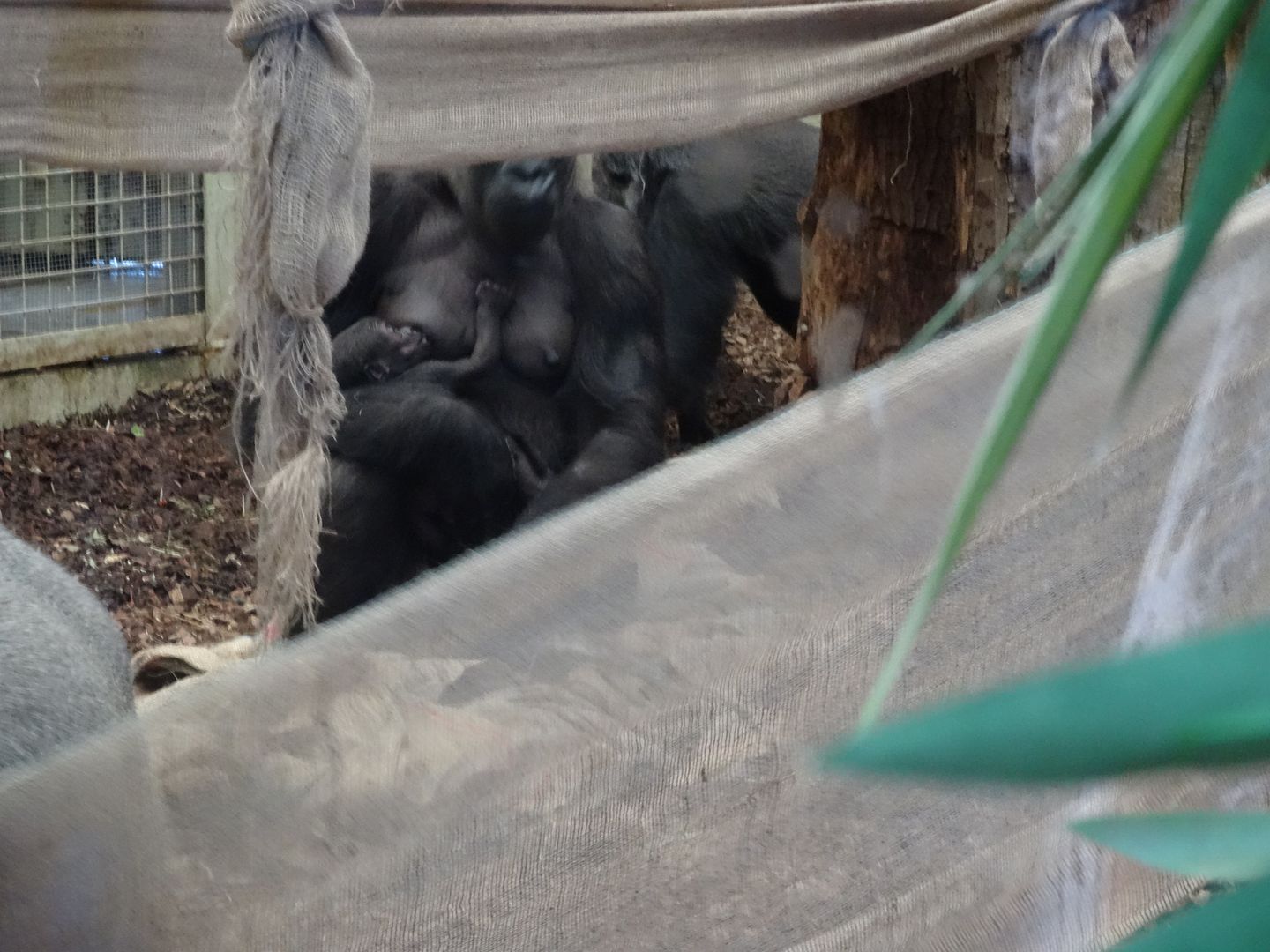 As for the tigers, they are nos so big at 11 months, it's mostly their fluffiness that helps one tell the difference between them and mum. Here we have mum Melati in the middle, flanked by the two boys, and the girl cub at the front.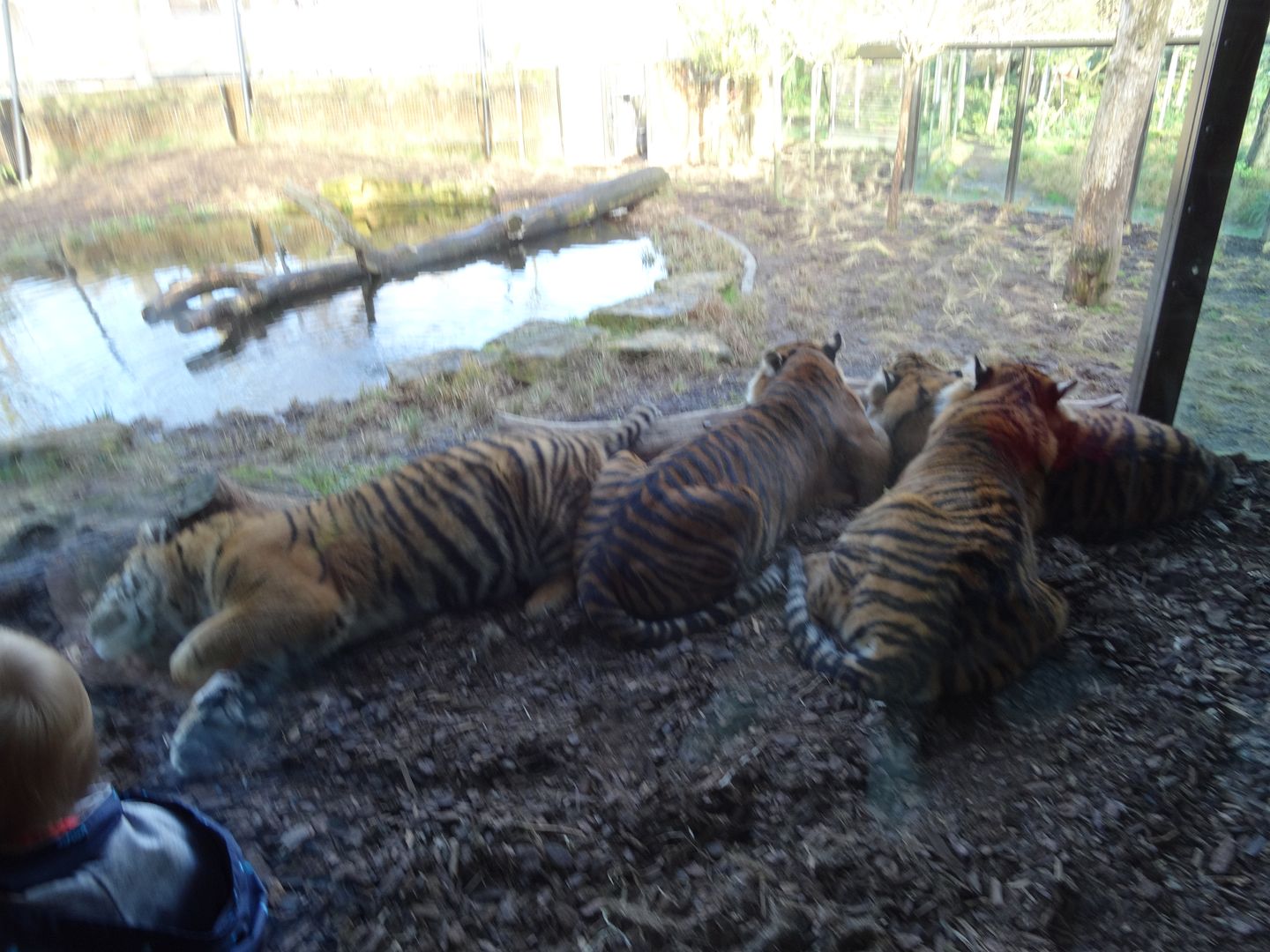 And here's a very relaxed boy cub.