There are quite a few places where you can go on safari without leaving the UK. One is what used to be called Port Lympne Wild Animal Park - now Port Lympne Reserve (Lympne is pronounced "Lim").
The park is on hundreds of acres of Kent hillside, and you go round in huge tractors pulling huge trailers. There always seems the possibility that you might all topple down the hill on one of the hairpin bends, though it's never happened.
It's not easy to get good photos on the safari, where there are giraffe (including a new baby), rhinos, all sorts of hoofstock, all roaming free in the countryside. They are often distant, the ride is bumpy, and if you don't lose your lunch, you might lose your camera!
Of course, the animals who need protecting - or who we need to be protected from - are still enclosed.
The snow leopard was being secretive.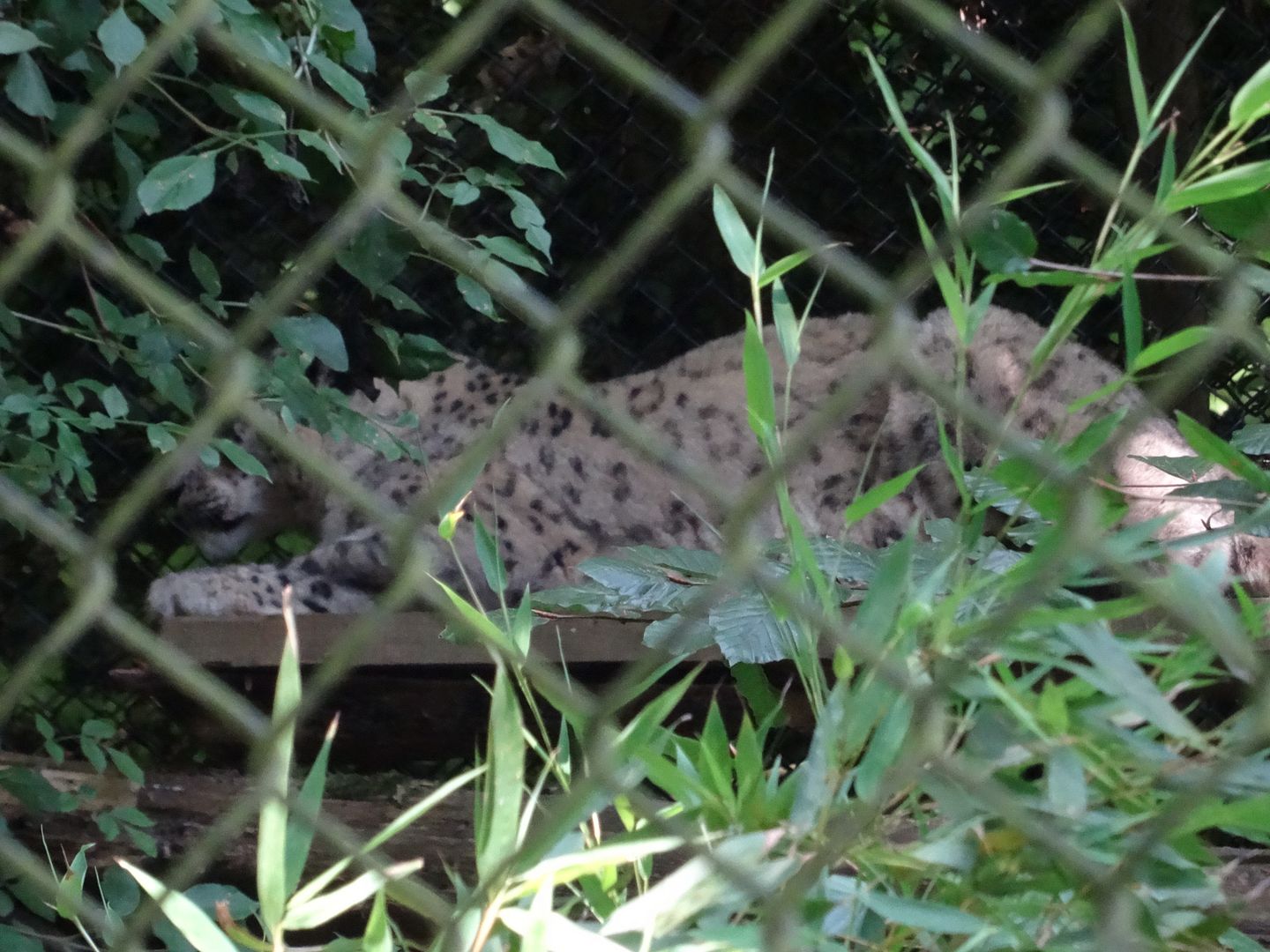 Tiger mum was sleeping but her two grown-up daughters were alert.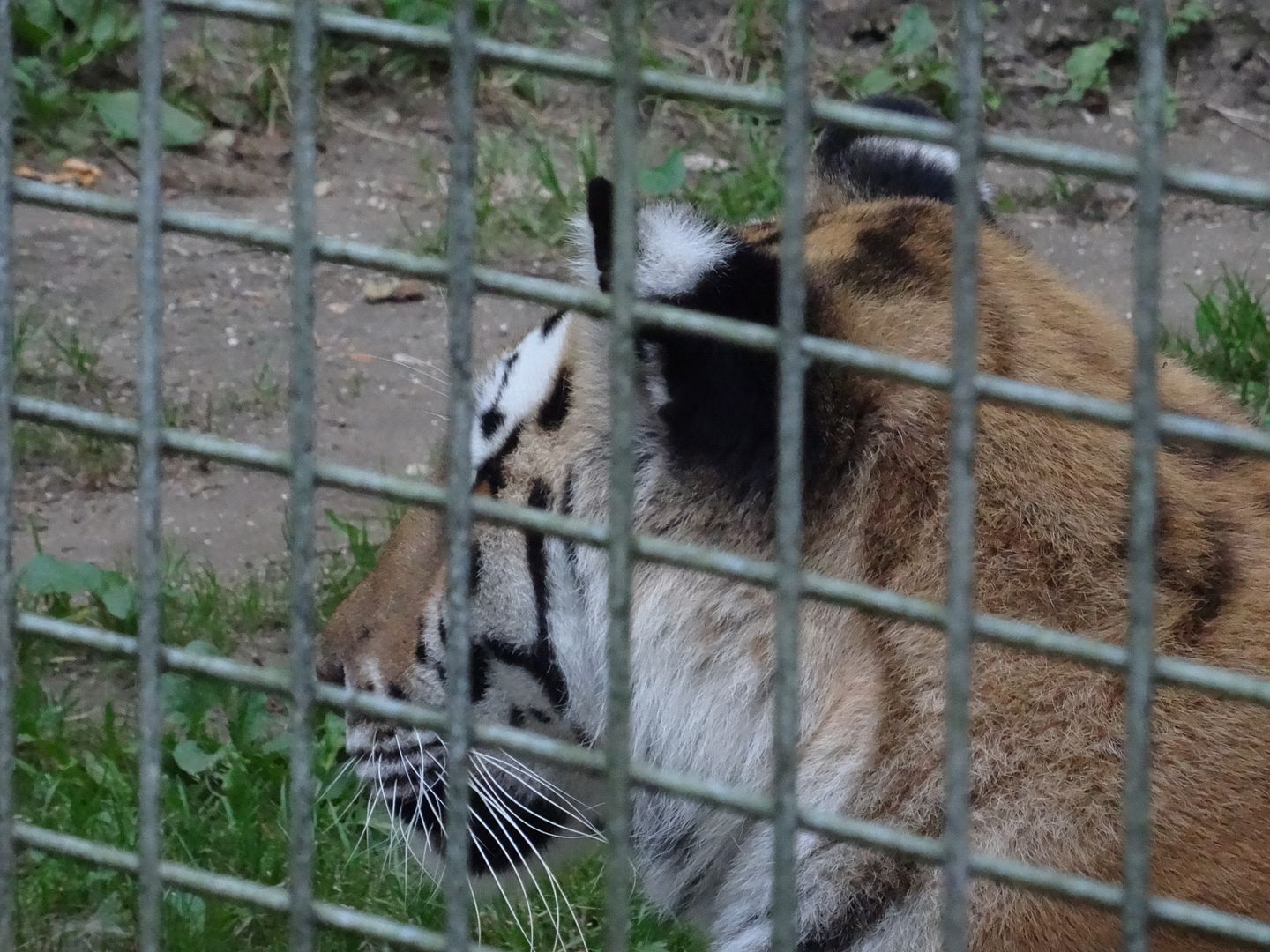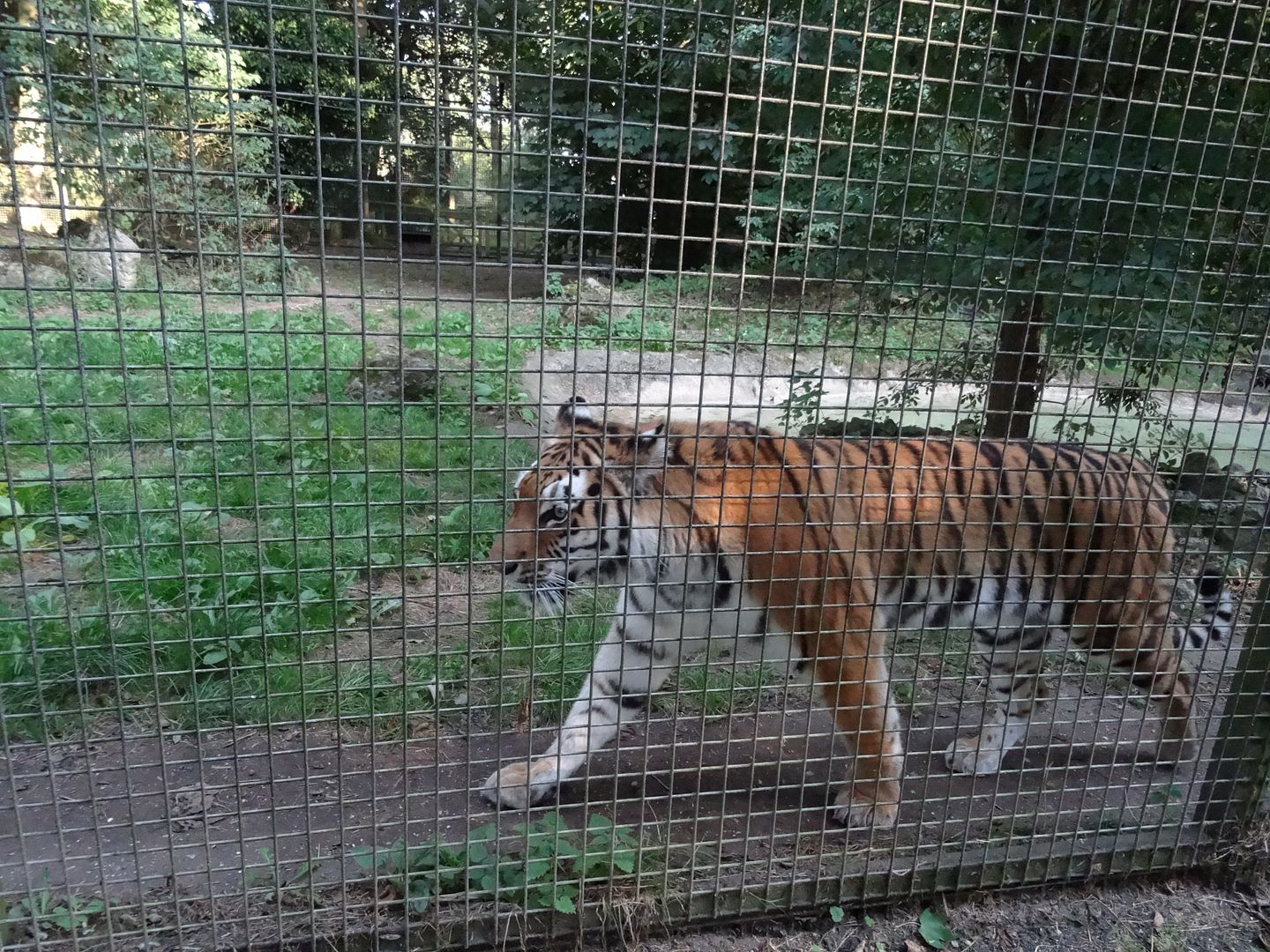 The tapir was happy to mooch round near the humans having a drink.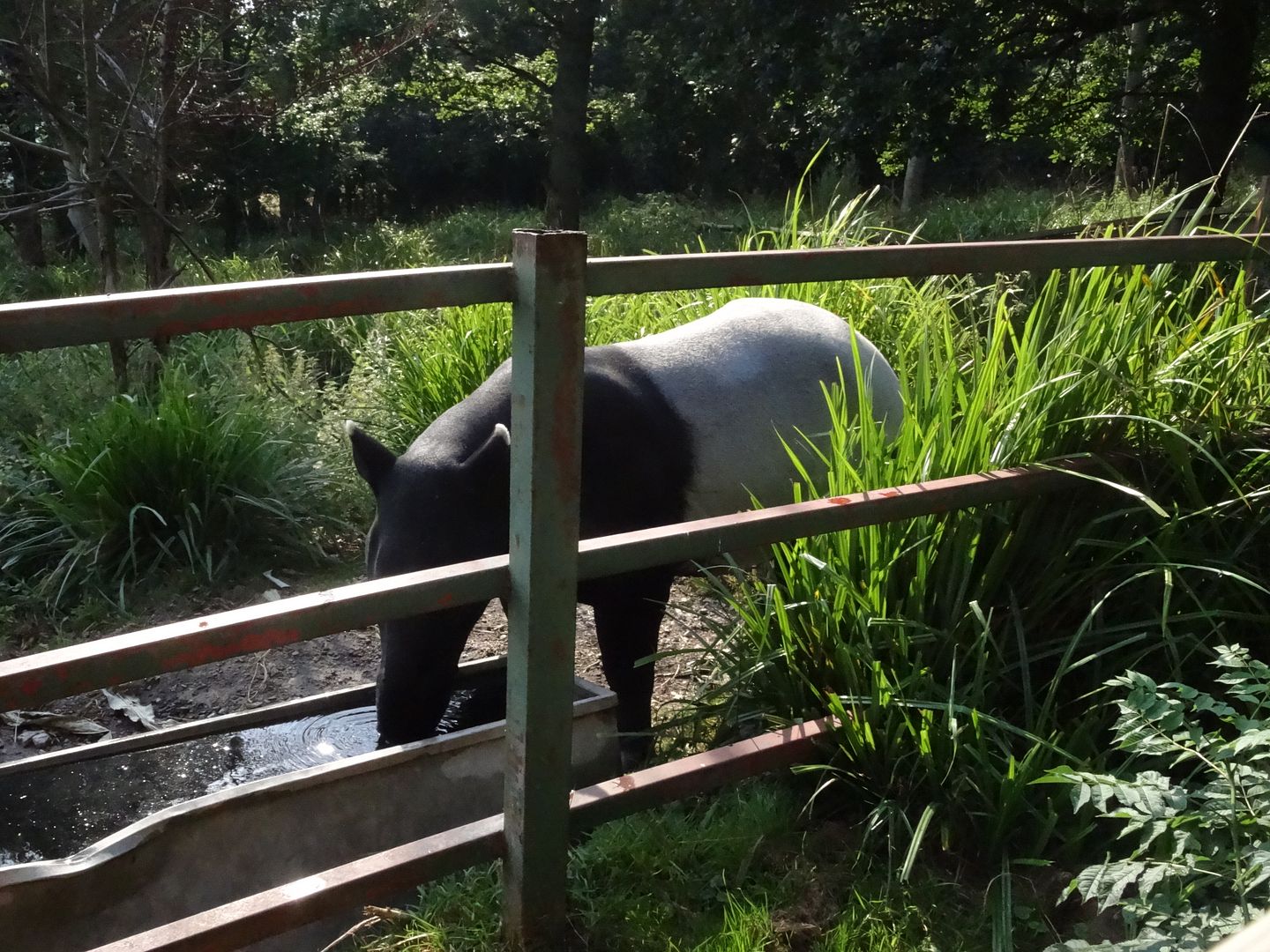 Two fossas were happily snuggled up together.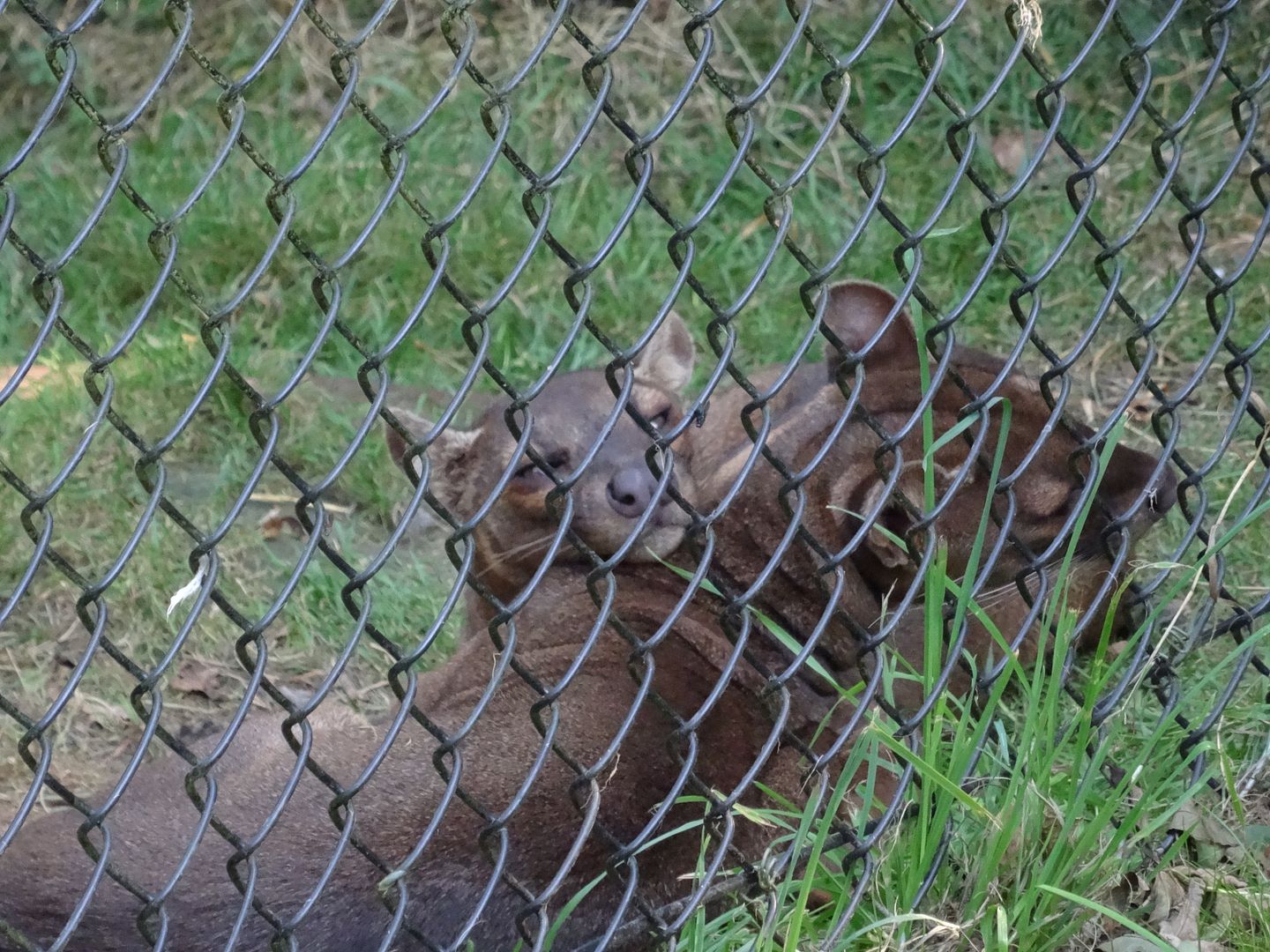 Another in a different enclosure paced about displaying his impressive manhood (though catching that on camera proved rather difficult).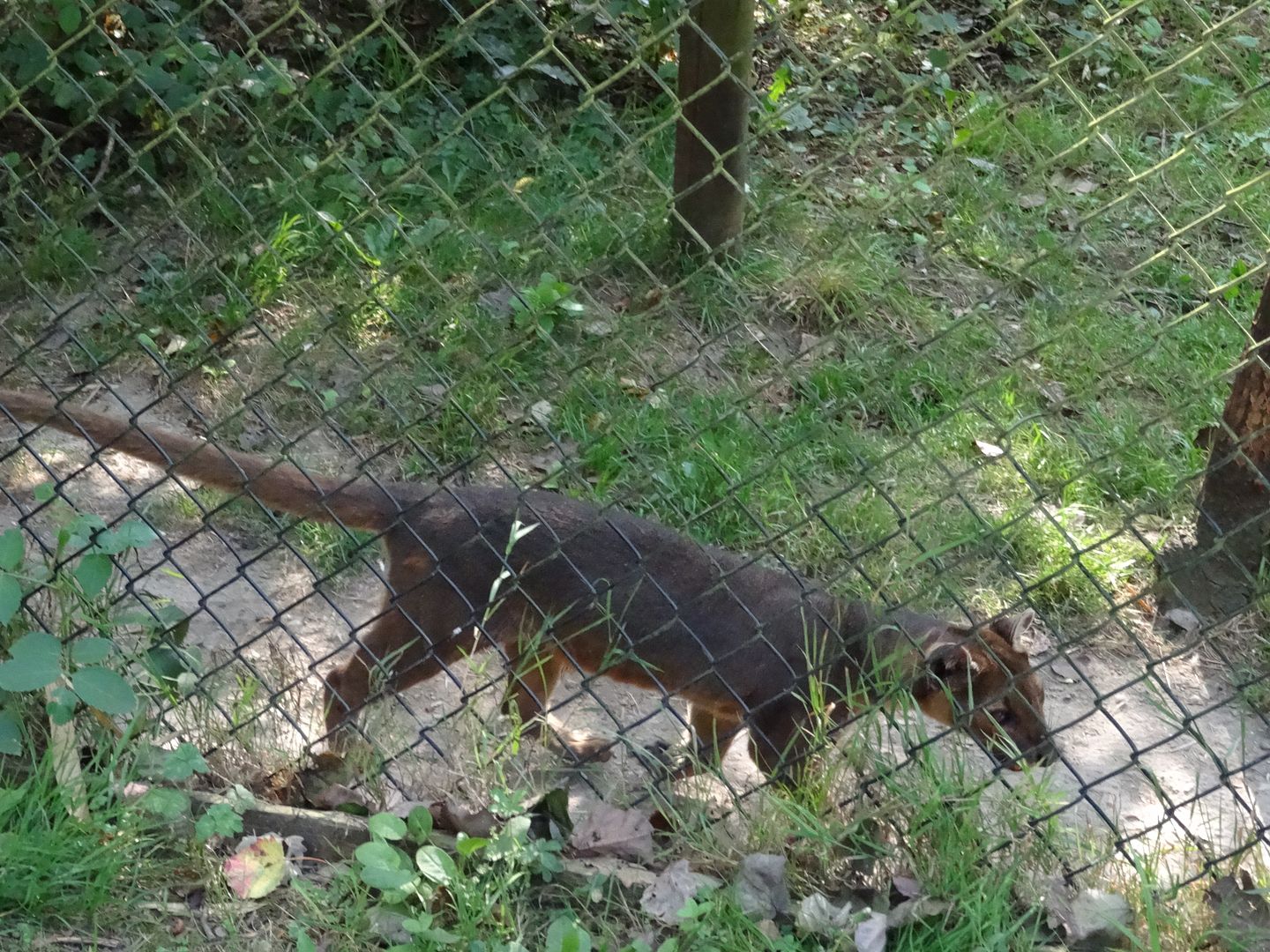 My friend and I needed to send for the minibus to get us back up the hill. The driver was hilarious. His best trick was stopping beside some young people perched on the handrail of the walkway back to the entrance eating their ice creams. He told them they were loitering, and should move on - which they did, despite our hilarity at the joke. He then told them he would be driving slowly up the hill to check on them, so they must not stop again!
Nice to know young people can still respect authority, even when it is having a laugh at their expense...
We were lucky in the day we chose, because three days later some prat with a digger on the back of a lorry managed to demolish a footbridge across the motorway we used to get there.
Luckily only one person was injured, with broken ribs - a motorcyclist who saw it coming and threw himself off his bike. The other carriageway was the busier one. But the whole road was shut for miles for over 24 hours on a busy holiday weekend. I can't think the safari park was very busy on what should have been one of its busiest days of the year. I hope that driver's pleased with himself.