If you receive Google Alerts for your name, you may sometimes see my blog mentioned, like this one from yesterday:
Google Blogs Alert for: Vincent D'Onofrio
Mis-Labeled?By val(val) Well, yes - it was supposed to be a cop show, but in my opinion it was a Vincent D'Onofrio feast.life and vincent
-
http://life-and-vincent.blogspot.com/
Perhaps you have even visited once or twice, in which case you will know I am one of your biggest fans (I would say THE biggest, but there are a lot of ladies - and some gentlemen - who deserve to share the accolade with me, and they might do me a mischief if I tried to hog ALL the limelight).
We all love your brilliant acting; we have as many of your films as we can find. Especially the ones in which you appear naked. (Actually it sometimes seems impossible to find films in which you are actually clothed).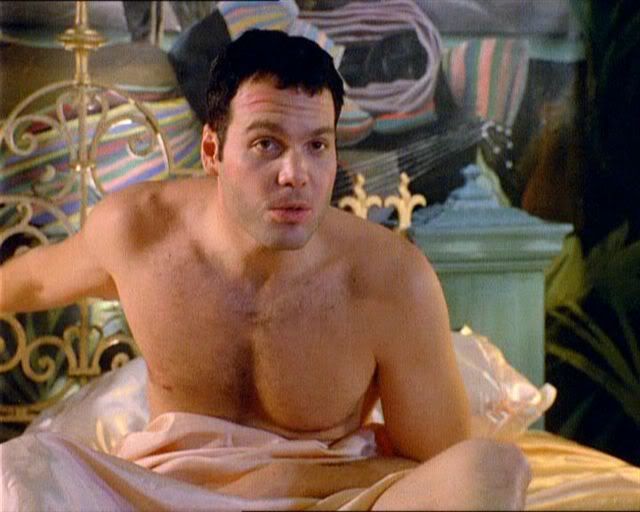 We adore your performances in Law and Order: Criminal Intent and are delighted that you are going to continue to make this programme (because you really do
make
it, be sure of that!)
I hope you are not offended by my tendency to cater to the baser tastes of the Vincent D'Onofrio fans who call themselves (OURselves) Vincent Vixens. We all adore your acting, not just your groin.
Just because we drool over your back, shoulders
front
hands, arms, wrists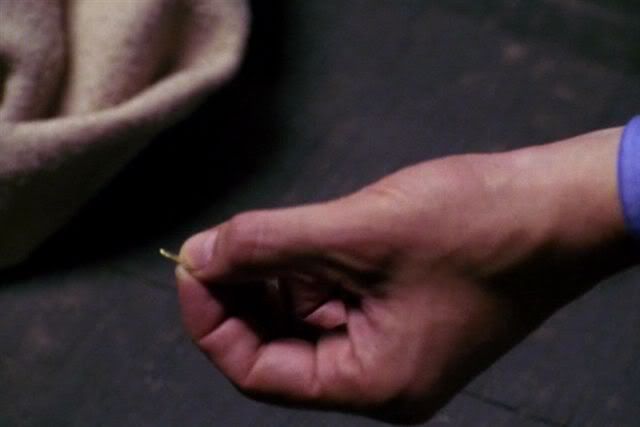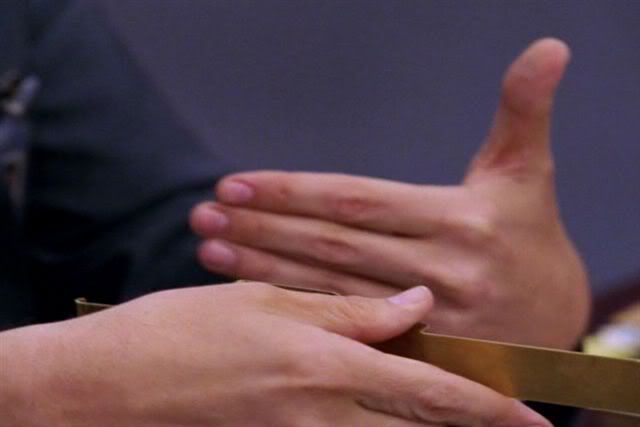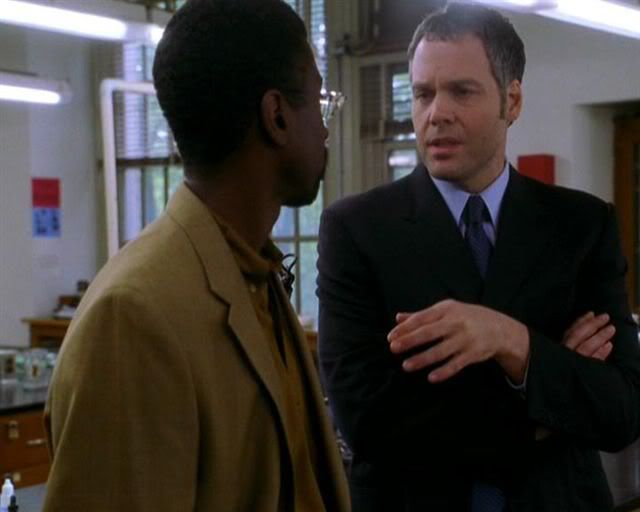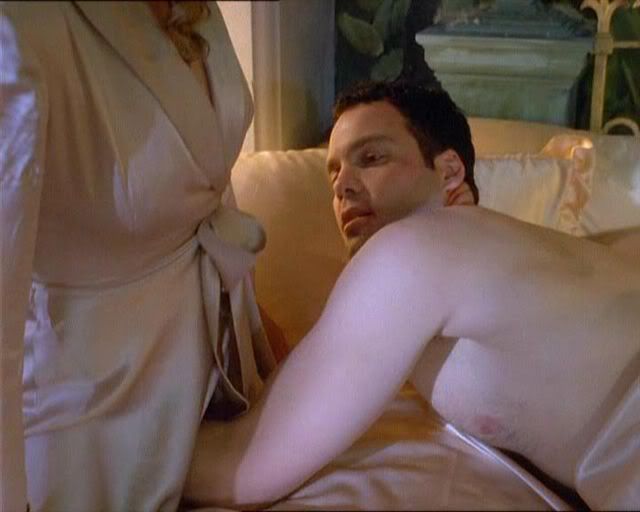 feet
face, hair, nose, eyes, eyelashes, mouth, teeth, ears, jaw, eyebrows, stubble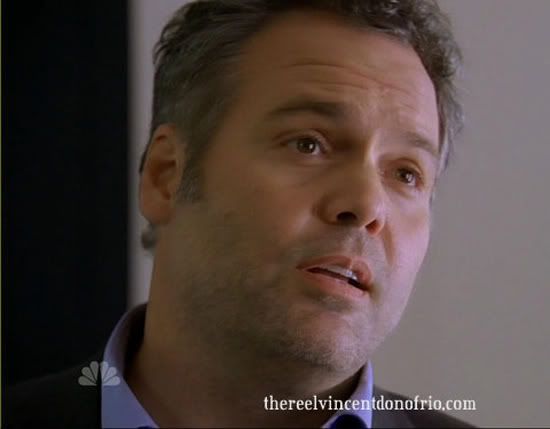 neck
legs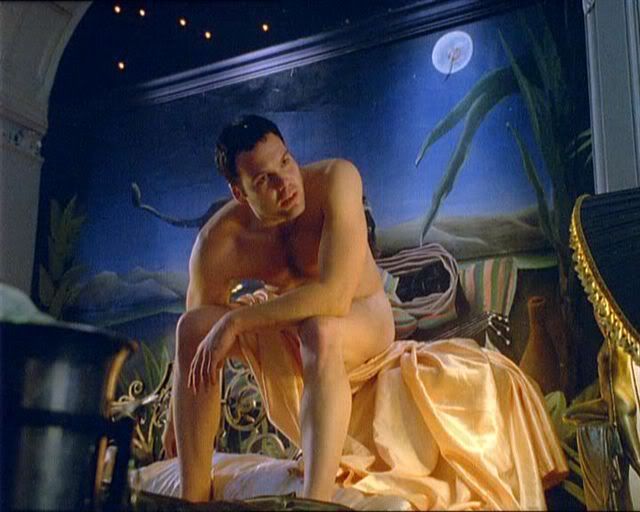 butt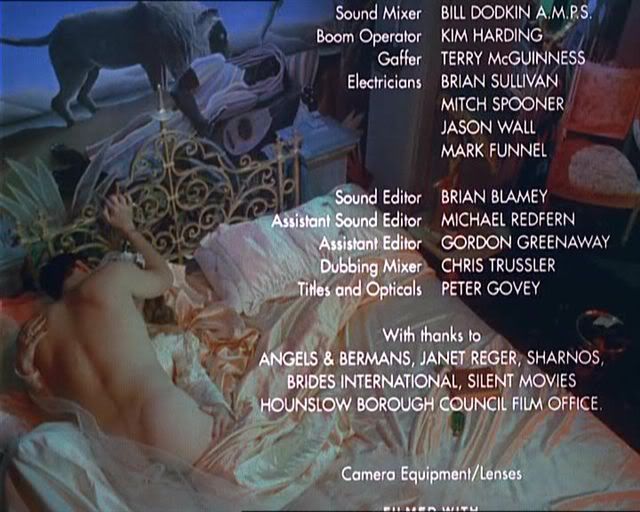 does NOT mean we do not appreciate the finer points of your acting ability. Ann always insists it's your brain that interests her. We may even believe her (though she did try her hand at the zip of the Boby Goren trousers I bought off Ebay) and we even understand. But we are keen for you to know that we love the whole package (no not THAT package JoJo and Julie - though actually, yes, that package as well).
So, if you would care to let us know how you feel about our adoration, indeed if you have a moment for us to feel you in adoration, I know that Eliza, Diane, Tess and all the other fine, upstanding people who dream about you all night AND all day, hoping that YOU will be upstanding too... Damn, I've lost my thread. Anyway, we all want to meet you and have sex with you, sorry, discuss your brilliant acting career with you. If you could just make arrangements for the US bunch to visit you in New York, and for the UK/European contingent to experience your gorgeousness next time you are in London or thereabouts, we would be eternally grateful. Really. We would show it in all sorts of ways. Repeatedly. And for as long as you would let us.
With much love on behalf of your adoring fans in blogdom.
Val.