On Thursday I went to the zoo in the hope of seeing the cubs. Apparently they had not ben out for 4 days. I was not hopeful. Then, at 4.30, they appeared - and stayed out for an hour! We die-hards who had stuck with it had an amazing experience.
First, Melati came out and had a prowl.
When she went in we thought that was it. But one by one the cubs appeared. First the bold boys, who followed mum up on to a high wall. She then went in and brought out her daughter, who joined the boys on their high playground.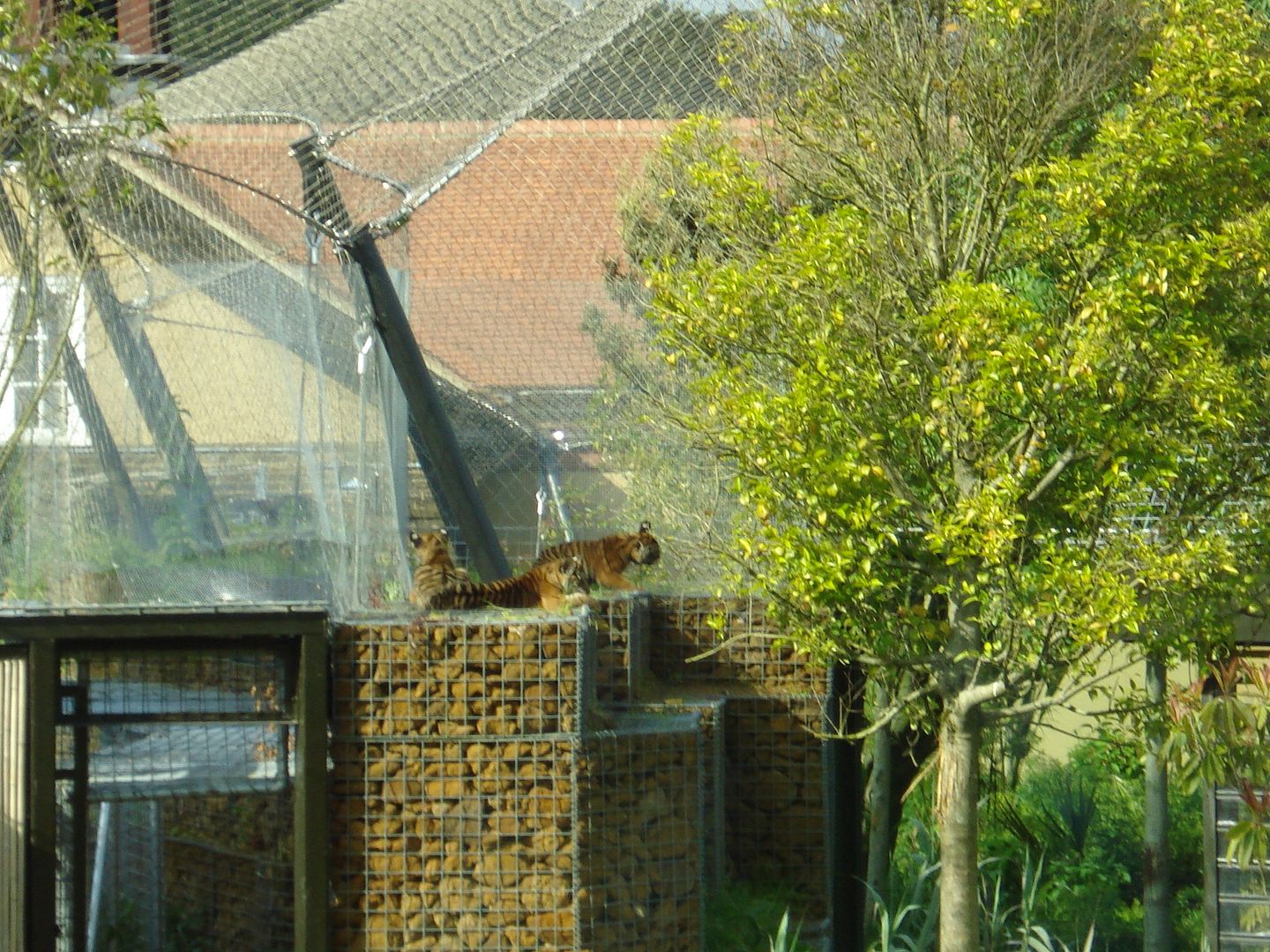 The girl got down relatively easily. One boy had a think about it and managed to descend, leaving his brother stranded. Mum went inside too, and the remaining cub cried pitifully.
She came out several more times, and the other boy cub rejoined his brother a couple of times, once descending without using all the stages (thump!) and once trying to get up a rather more sheer surface (thud!) but his brother didn't take notice of his clues. Eventually, though, they were all safely inside and the keepers closed the gate. And for once Melati wanted to come out again on her own and see JaeJae, so she and we all thought it was rather unfair.
I won't bore you with the details of how I found a camera online that would help me get better zoom on future photos, then couldn't buy it at two stores that were meant to have it in stock. I won't mention the store employee who had to be dragged out ranting by two of his colleagues because a mere old woman dared to challenge his patronising attitude and male "superiority". But expect better pictures next time. Once I can figure out the instructions. And what one dial does that is identified in the diagram, but has no place in the text...