My first effort to find a new place to coo over animals took place yesterday.
Wingham Wildlife Park is in the Kent countryside, about 65 miles from London. It's not far from Canterbury, the home of the world's most famous cathedral, and to get there you have to drive past Howlett's, home of one of my regular animal experiences.
I was prepared for some of the enclosures to be a bit smaller than I would like, and so it proved for some of the medium-sized cats, but given that some are rescued from awful situations, they are currently in a better place than they used to be.
I've only ever seen one very secretive jaguar before, hidden in bushes. This boy was inside in the morning as he shares the outside with his mate...and their cub. Reintroductions have to be carefully handled.
Later he was outside, but he was still longing to get inside with his lady.Who would believe he was born white?
The female is a melanistic cat, as is the cub. Baby's in the grass.
Mum's on a shelf.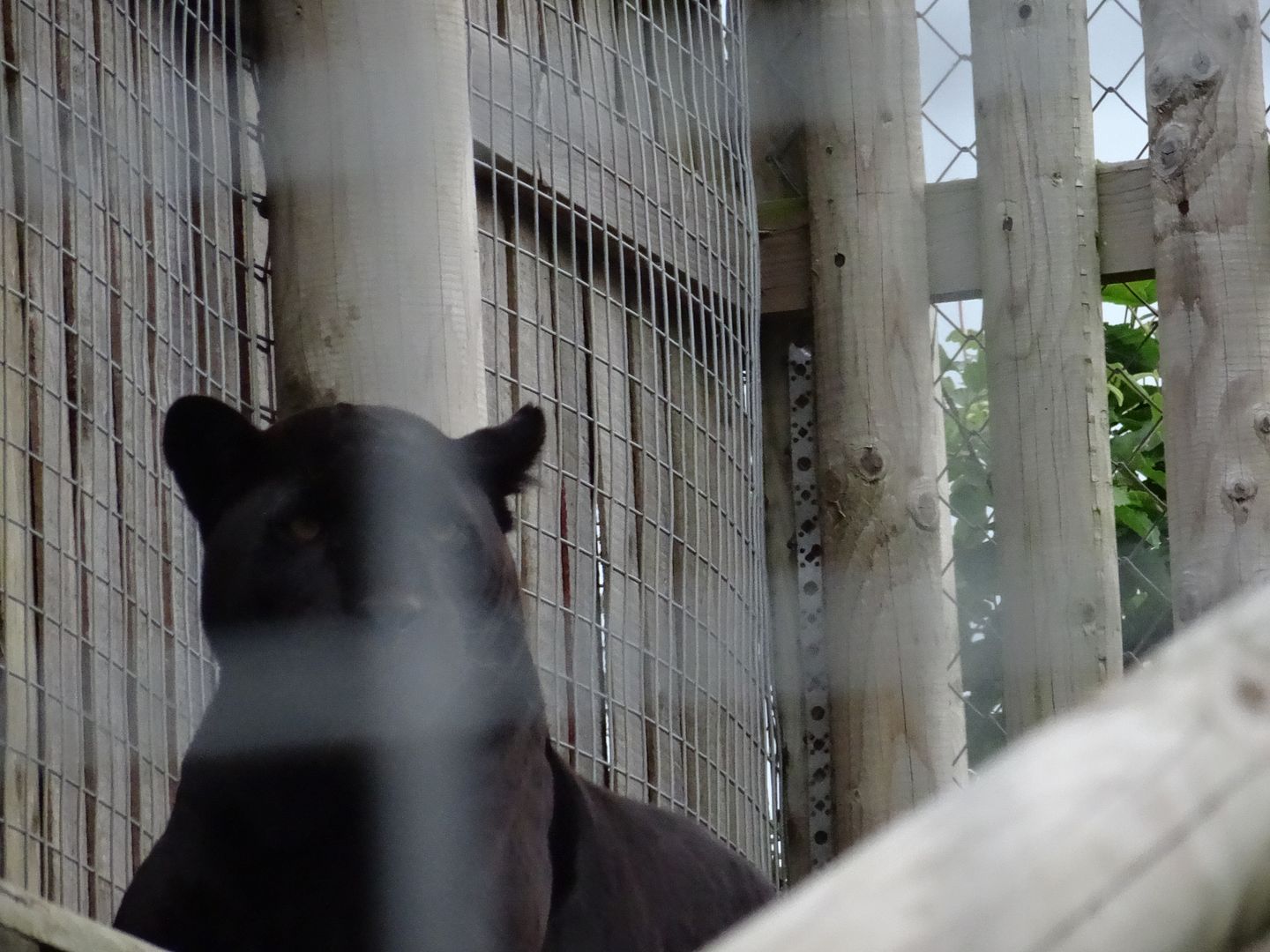 Baby wants to play.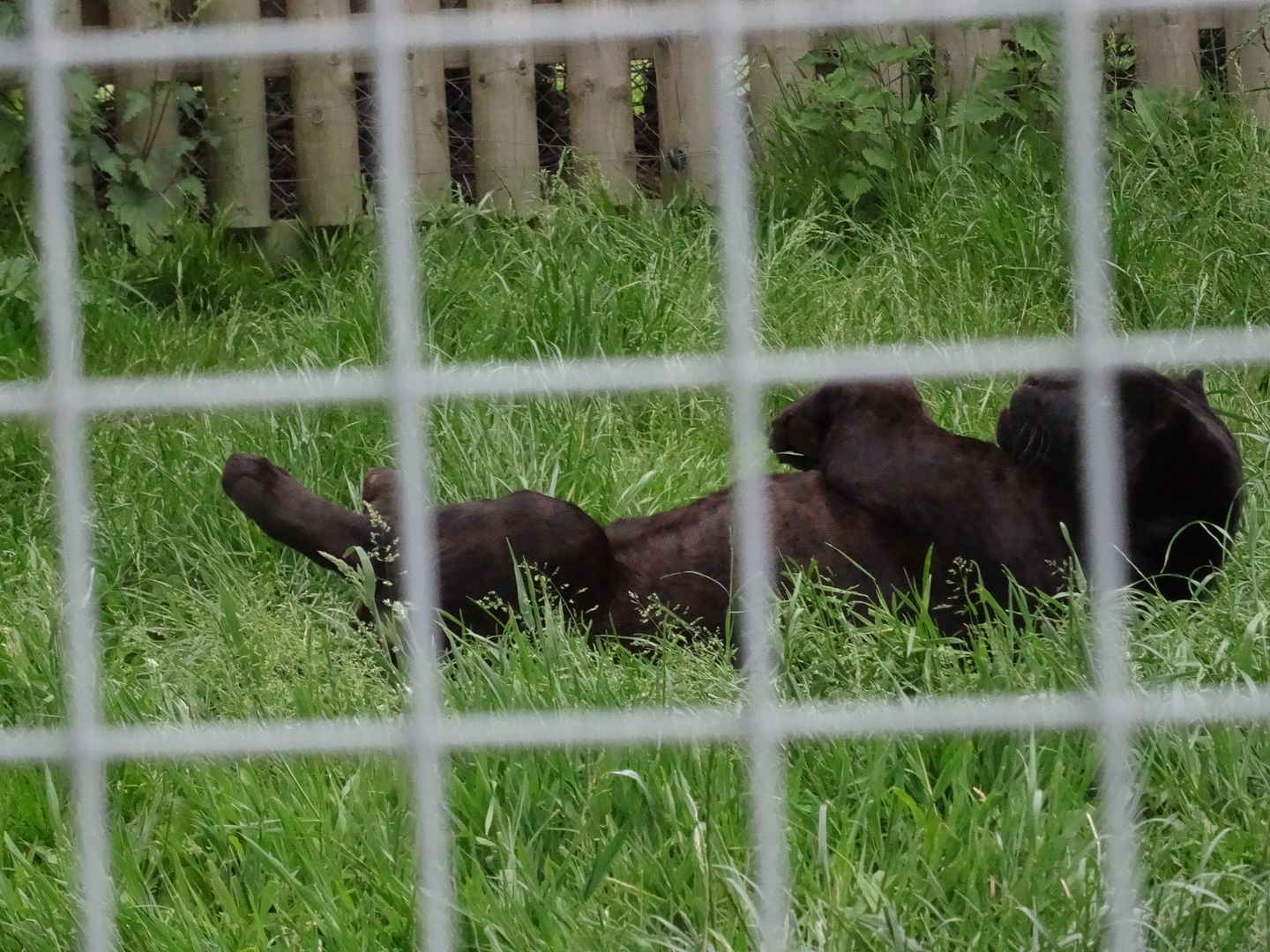 Mum obliges.
The tigers are brothers, from a small private zoo in Belgium. Their mother rejected them, and Wingham's stepped in to raise them. They are hybrid, so cannot be bred from. To allow them to stay togethere they have been castrated. The marks indicate that this is the same boy twice.
There were several thunderstorms yesterday, and during one, the ringtail lemurs took shelter under this empty cable roll. Too much effort to go inside...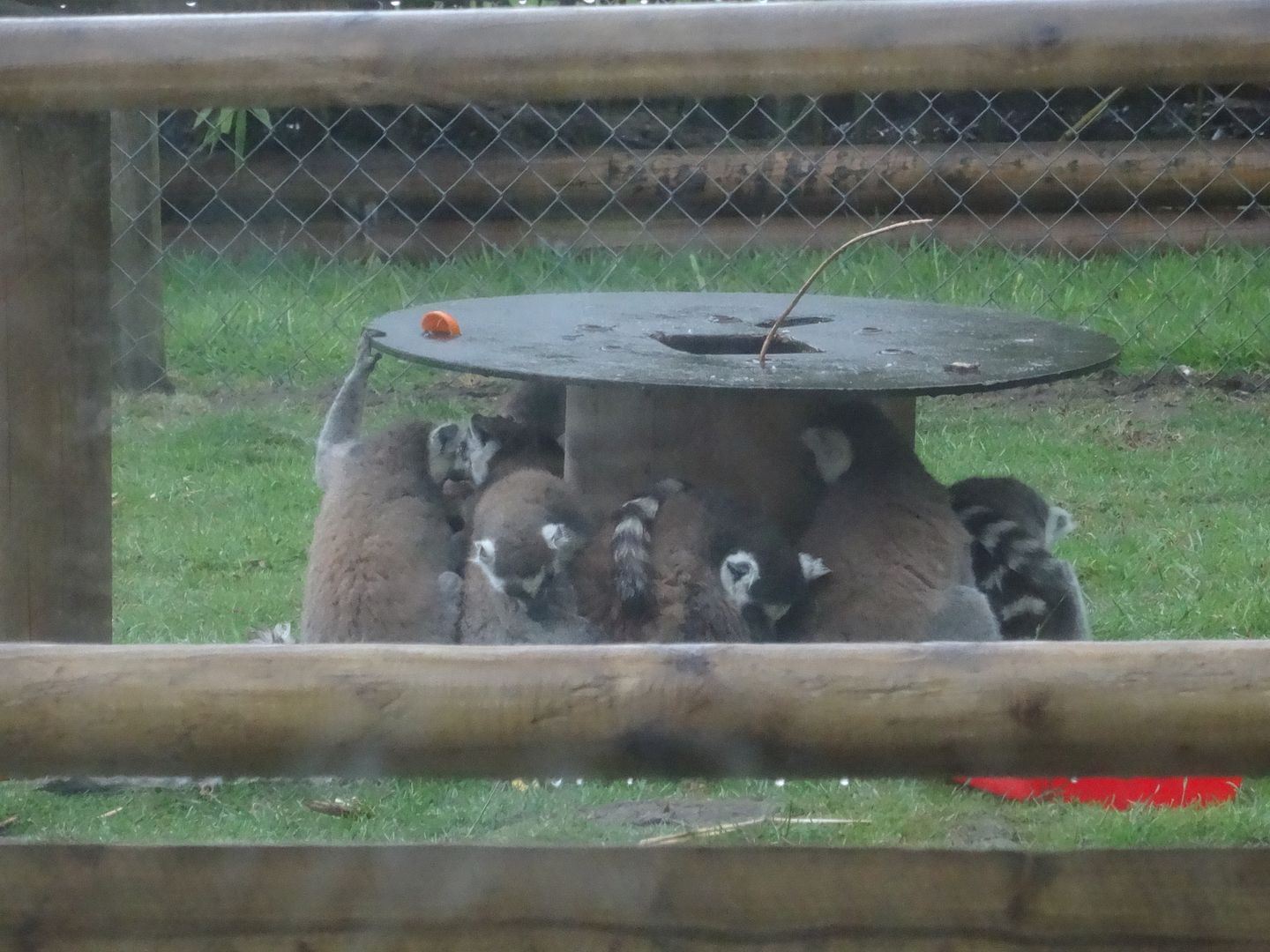 The lions are also brothers, rescued from terrible conditions in a circus.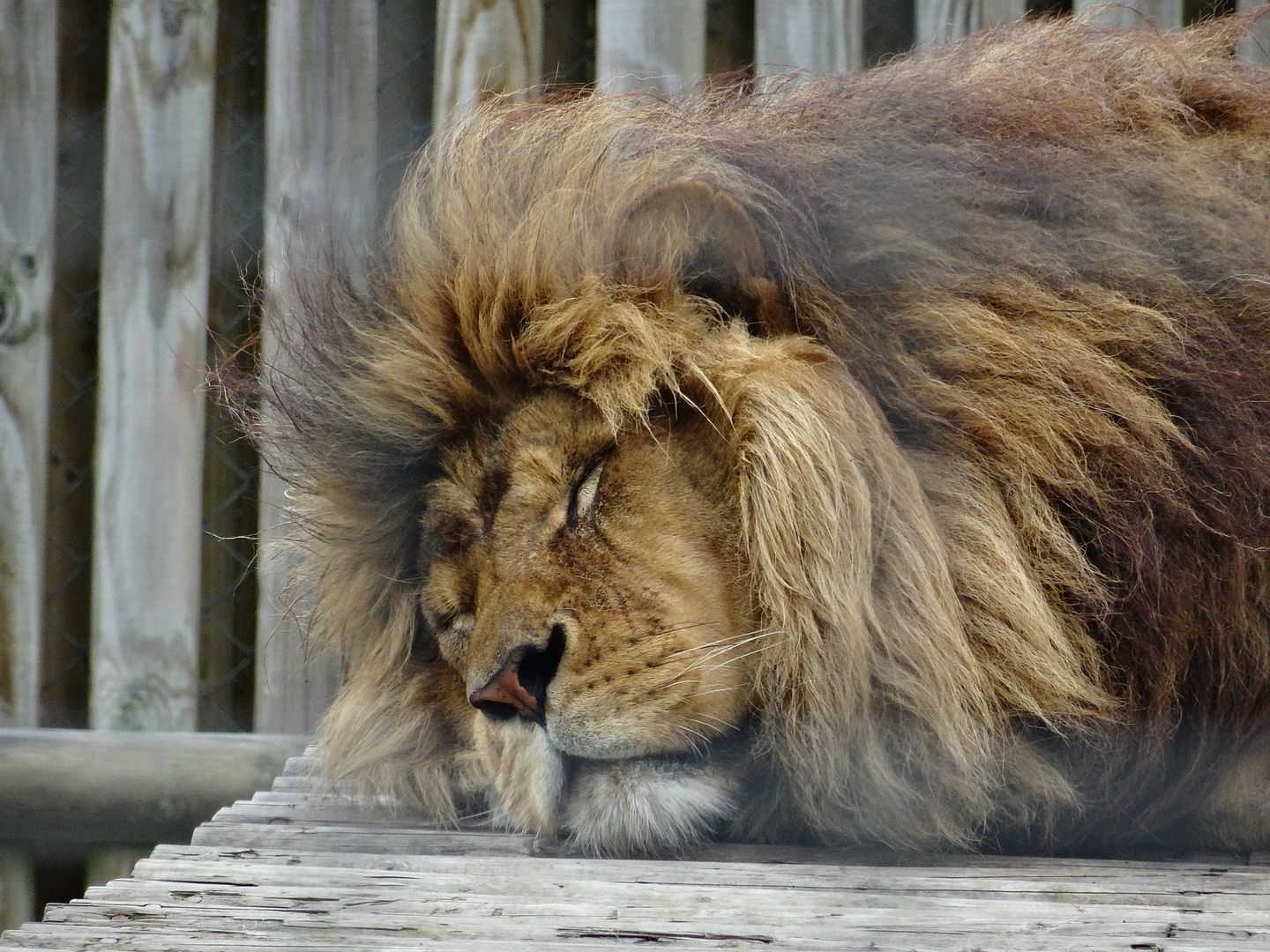 In the afternoon, there was an opportunity to spend time with the ringtails in a walkthrough of their enclosure. Usually they have several babies a year, but this year there is only one very energetic little chap.
The park has no problem with the ringtails hopping on to visitors, though we must not pet them (something I only found out AFTER this little episode).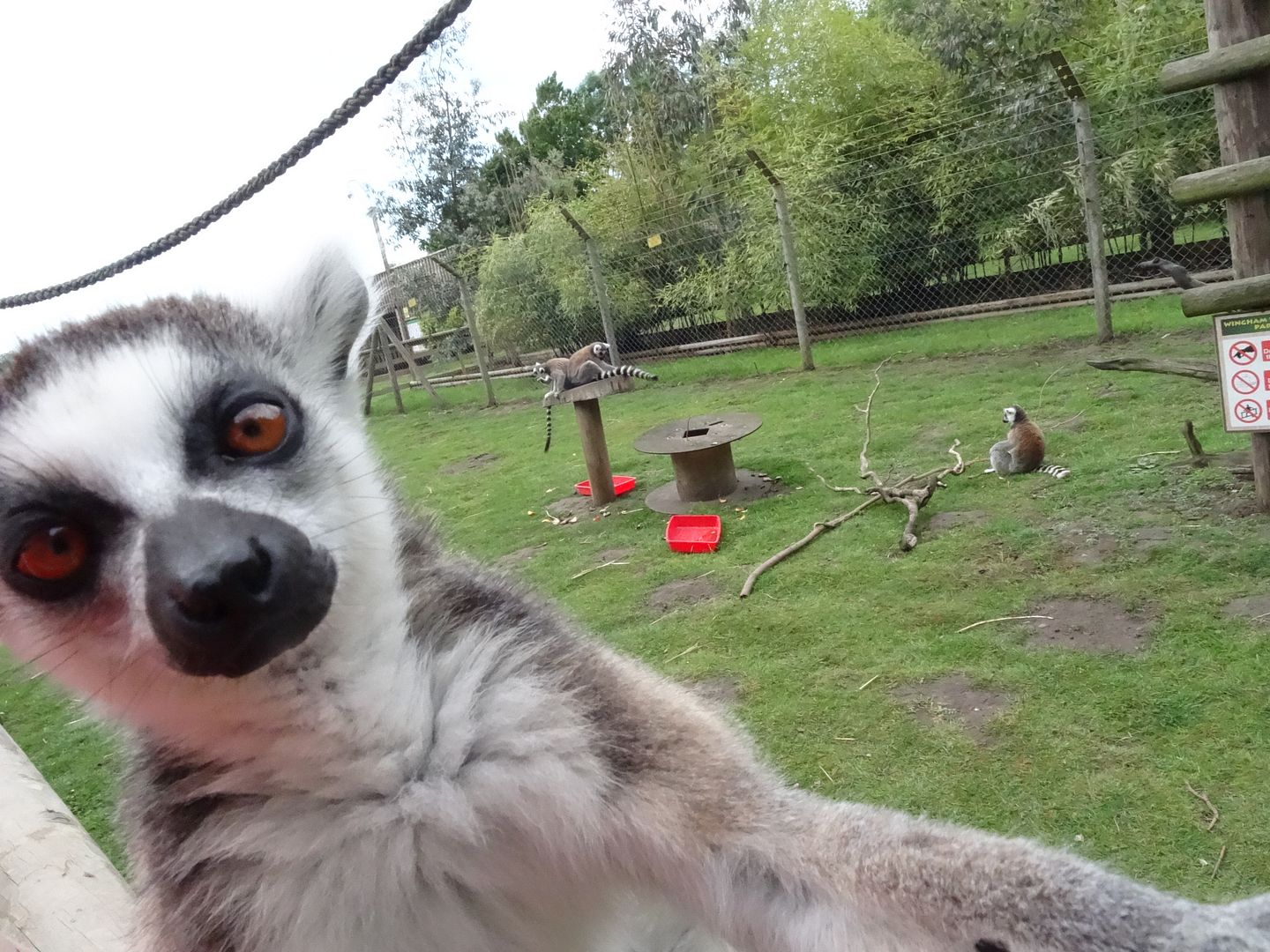 When the sun came out, the red-ruffed lemurs made the most of it.
The park is also part of the Scottish wild cat breeding progamme.
Looking at that lovely black jaguar made me long to give my own little panther a cuddle!