Melati is being a terrific mum to her two new cubs. They spend almost all their time together.
Almost.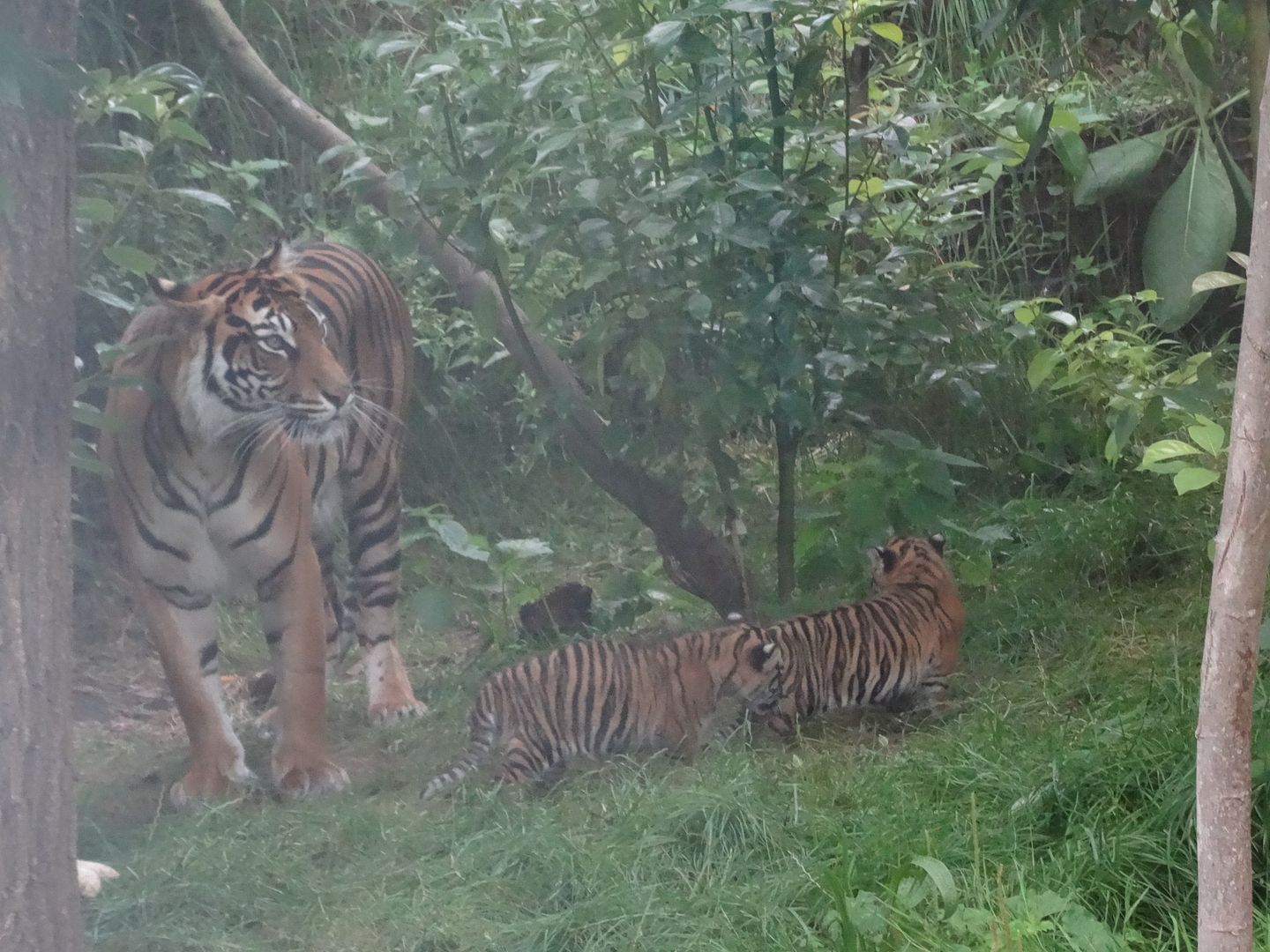 Then a brave little creature wandered off by itself.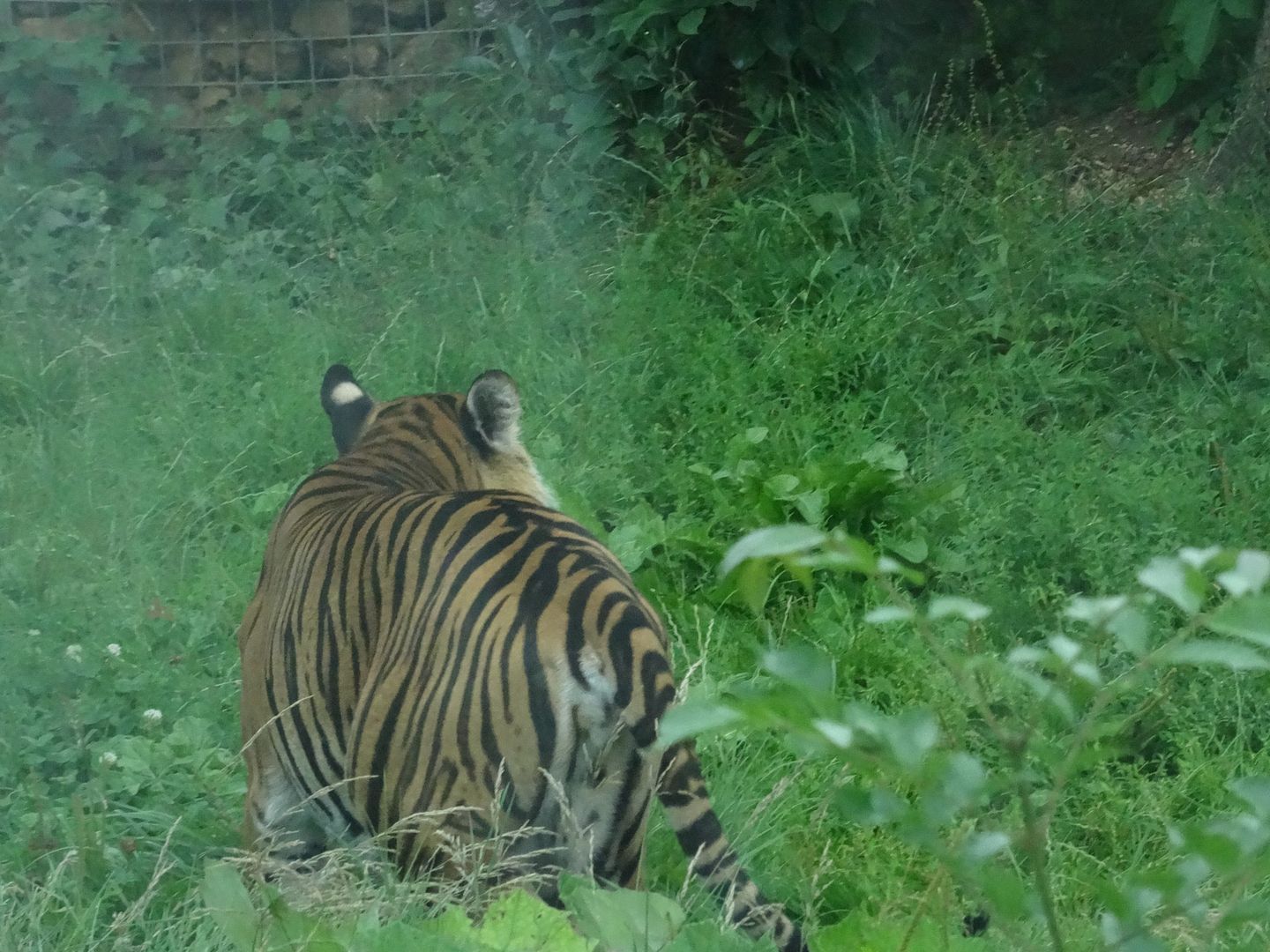 Is this true love?
Handsome dad got up for a quick feed.
Sorry for the white sheen over some of the pictures. These are reflections of people's clothes on the glass. Given the understandable crush of people wanting to see and photograph the special babies, finding a suitable gap is very difficult.