You know that human babies do absolutely nothing for me. Animal babies, on the other hand, send me into paroxysms of delight.
As I was taking my friend to the zoo as a birthday treat, I was very happy to see that a new emperor tamarin had been born. The official photos showed the baby with its mother, but the last time there were babies, the female-only golden lion headed tamarin group had acted as nannies.
So it was again - but their movements were so fast it was almost impossible to get a clear picture. Even when the baby got off and moved about by itself, it was incredibly brave and swift for an animal only a couple of weeks old.
The emperors tried to get the baby back on several occasions, and one must wonder how the poor little creature manages to feed!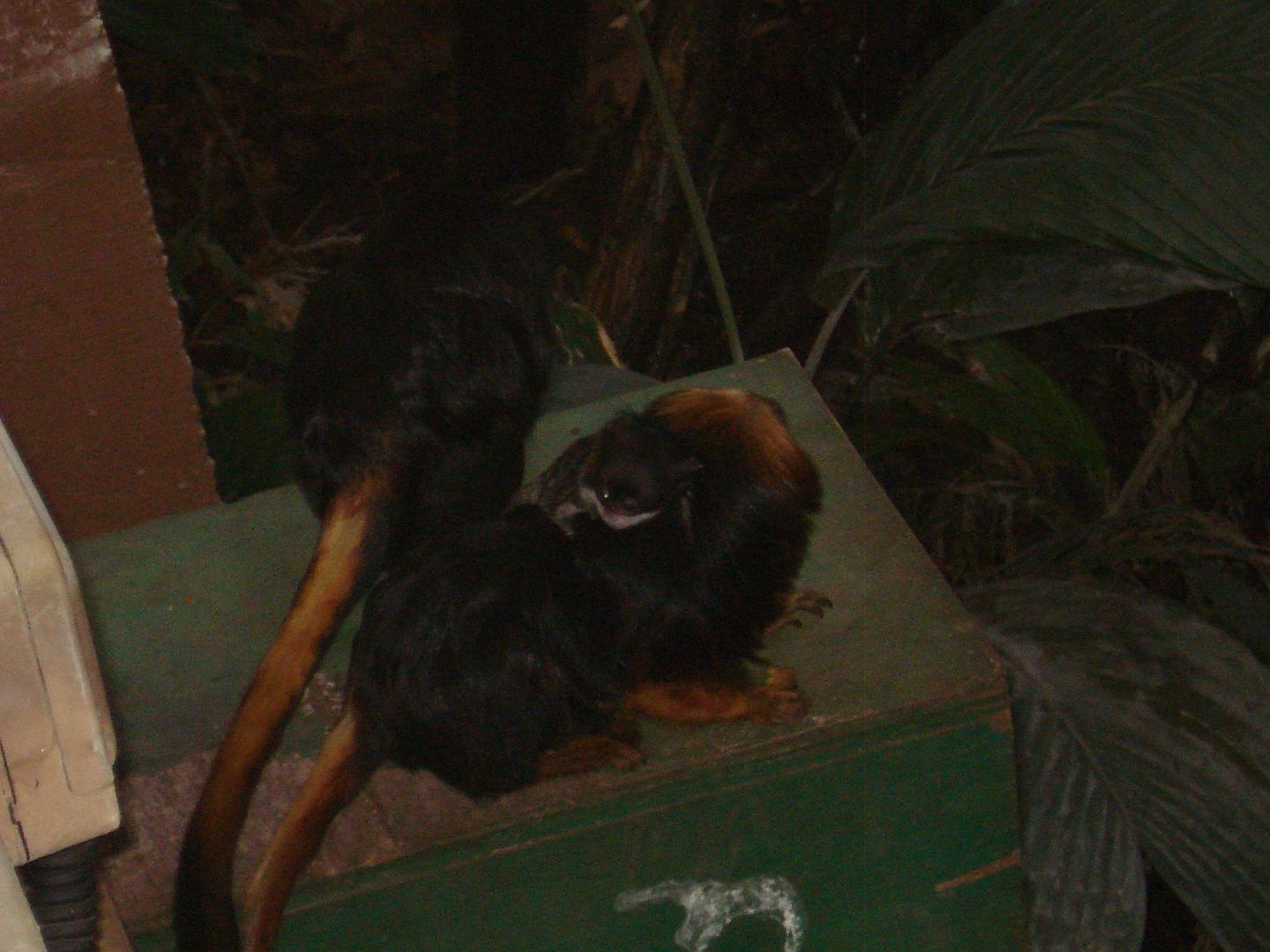 On the nanny's back you can just make out the white mouth of the baby where its moustache is beginning to develop.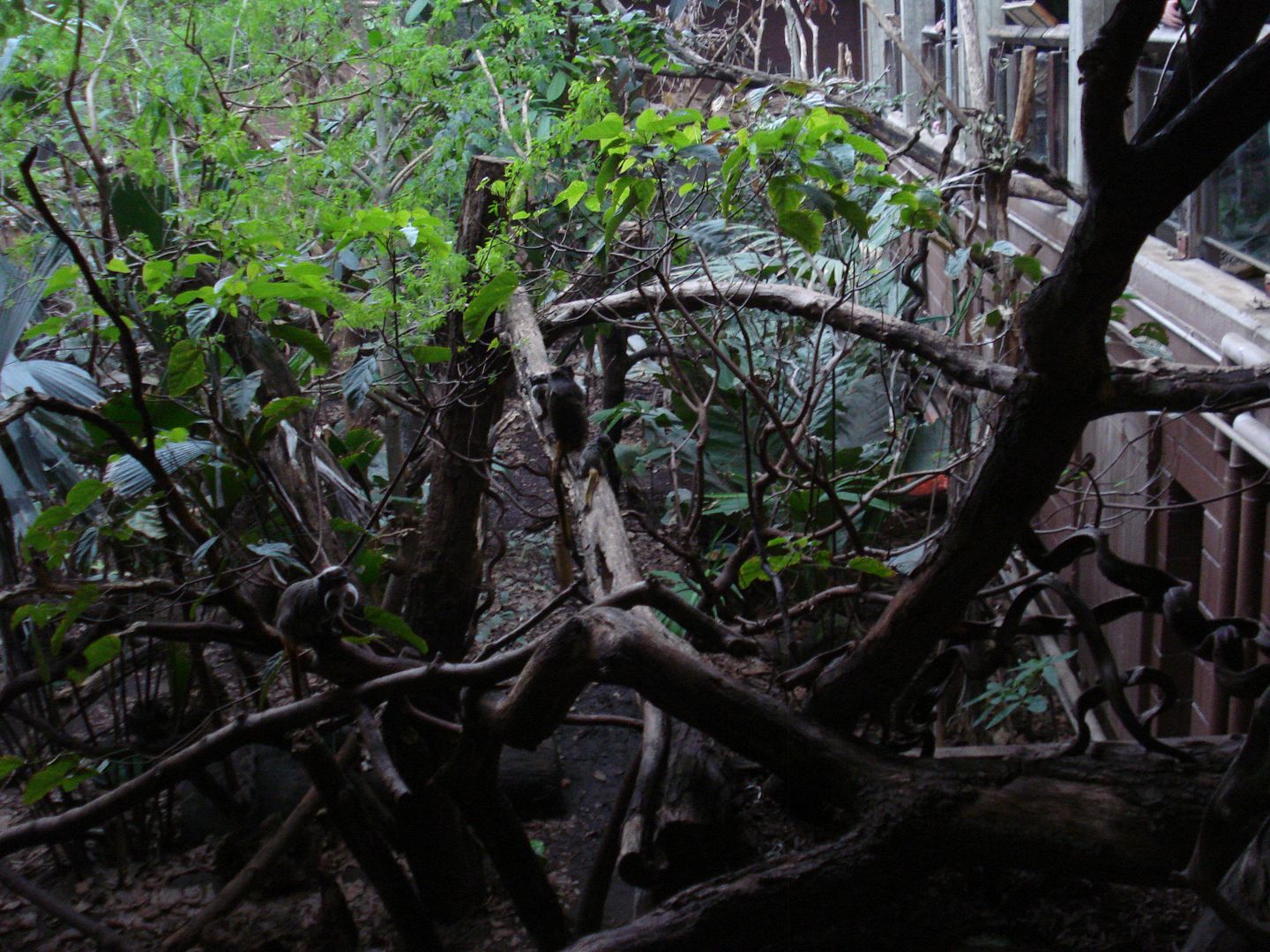 The tiny tail of the baby can just be seen as it follows the nanny tamarin it's just left. Not as brave as it thought!
When I entered Tiger Territory I was immediately struck by the fact that the opening alongside Jae Jae's favourite perch was boarded over. I wondered if the purpose was to limit his view of something or somewhere, or to limit someone's view of him. Such as Melati.
Later he came down and got his daylight and fresh air through another opening: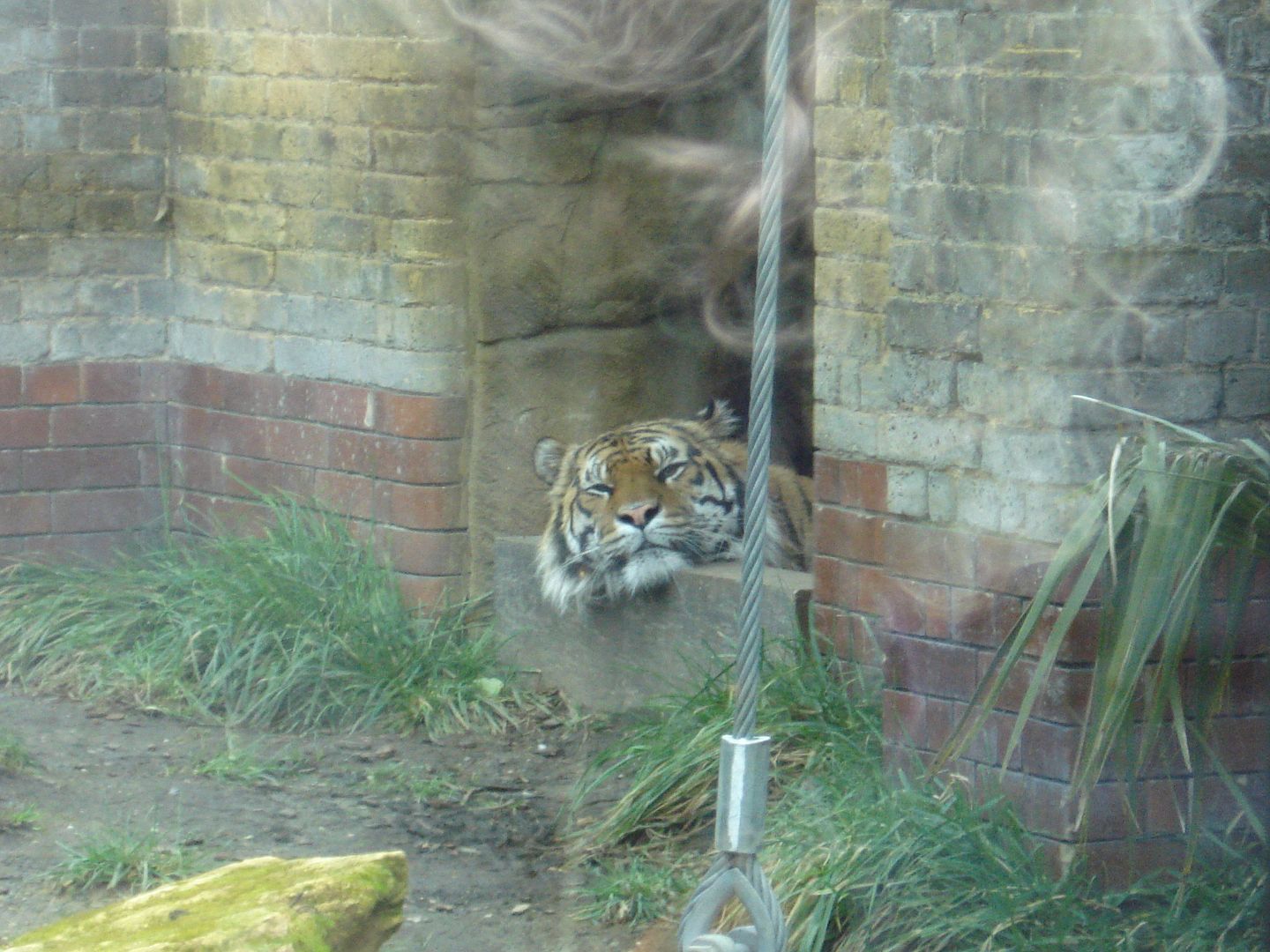 I did see a glimpse of Melati through the closed gate to one part of the enclosure, but she was not able to access the outside.
Then I saw the pool where the baby was allowed by keepers to drown - and it was not only drained, but filled with chipped bark. Ding! Light bulb moment. Melati's pregnant! I couldn't find anyone to confirm this, though the girl in the gift shop did smile a lot and said they "were not supposed to say anything" (ie. there was something to tell...)
Well, it looks like this time they've decided to be a bit cleverer about any new arrival and its safety. My meeting with the boss man seems to have paid off. I'm sure there were many other people who made their opinions known, but I'm glad to have played my part.