Unlike last week's non-appearance, on Friday the tiger cubs were out and playing for much of the day. There was much exloration of the jungle.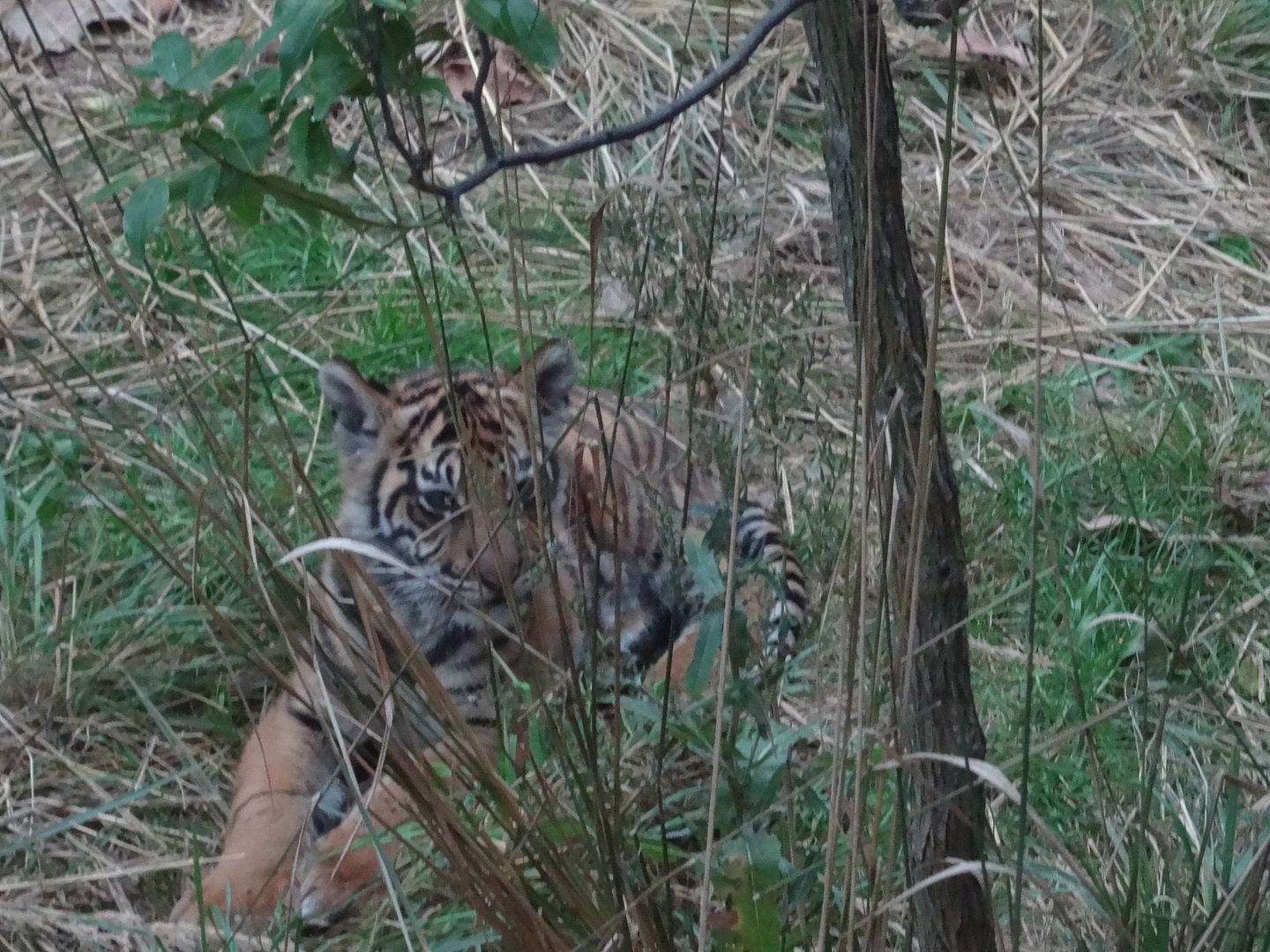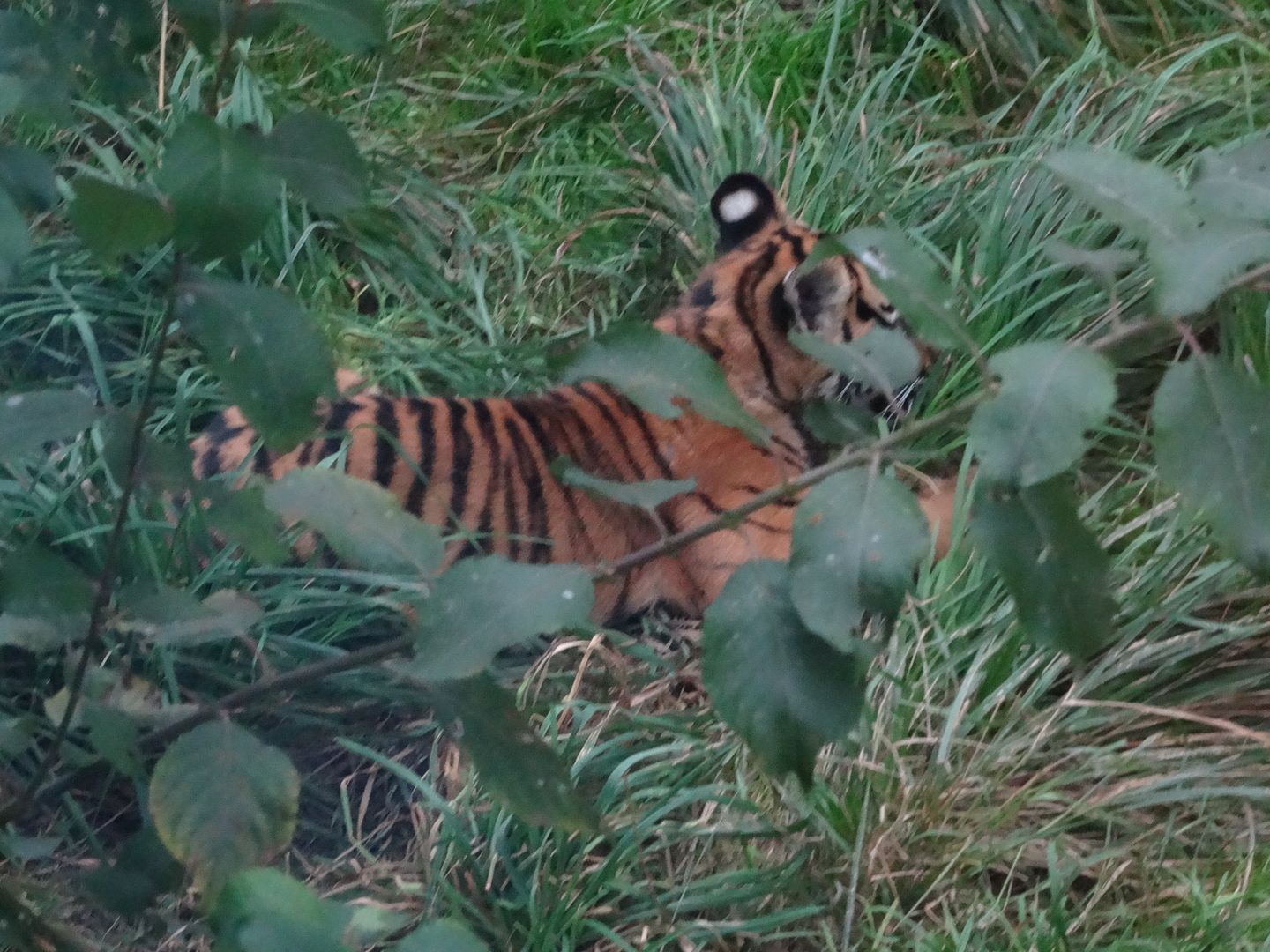 Sadly, there was some domestic violence. Mum beat dad into submission. No cub should have to witness that!
Dad crept away with his tail between his legs.
When she'd had enough of naughty cubs, mum went further up the climbing frame than either baby has yet ventured.