A couple of years ago the female Asiatic lion at London Zoo had to be put to sleep. Her faithful mate was moved to another zoo, as the only females they had to stay with him were his three daughters. So the girls were moved to their sister establishment, Whipsnade Animal Park, while their enclosure was rebuilt as an Indian village.
Since their return, they have spent all their time in this great new place in exactlyt the same place they used to lie with their mother.
A new male, Bhanu, has been introduced to engage their interest. Sadly, they haven't engaged his. He lived till now with his brother, who has settled in well with a single female in another zoo, but Bhanu hasn't really risen to the challenge of of making himself the boss of three feisty girls.
After a tip from a member of staff that he deigns to join the world for a feed at about 2pm, I made my way to the feeding place, where the handsome Bhanu dutifully appeared.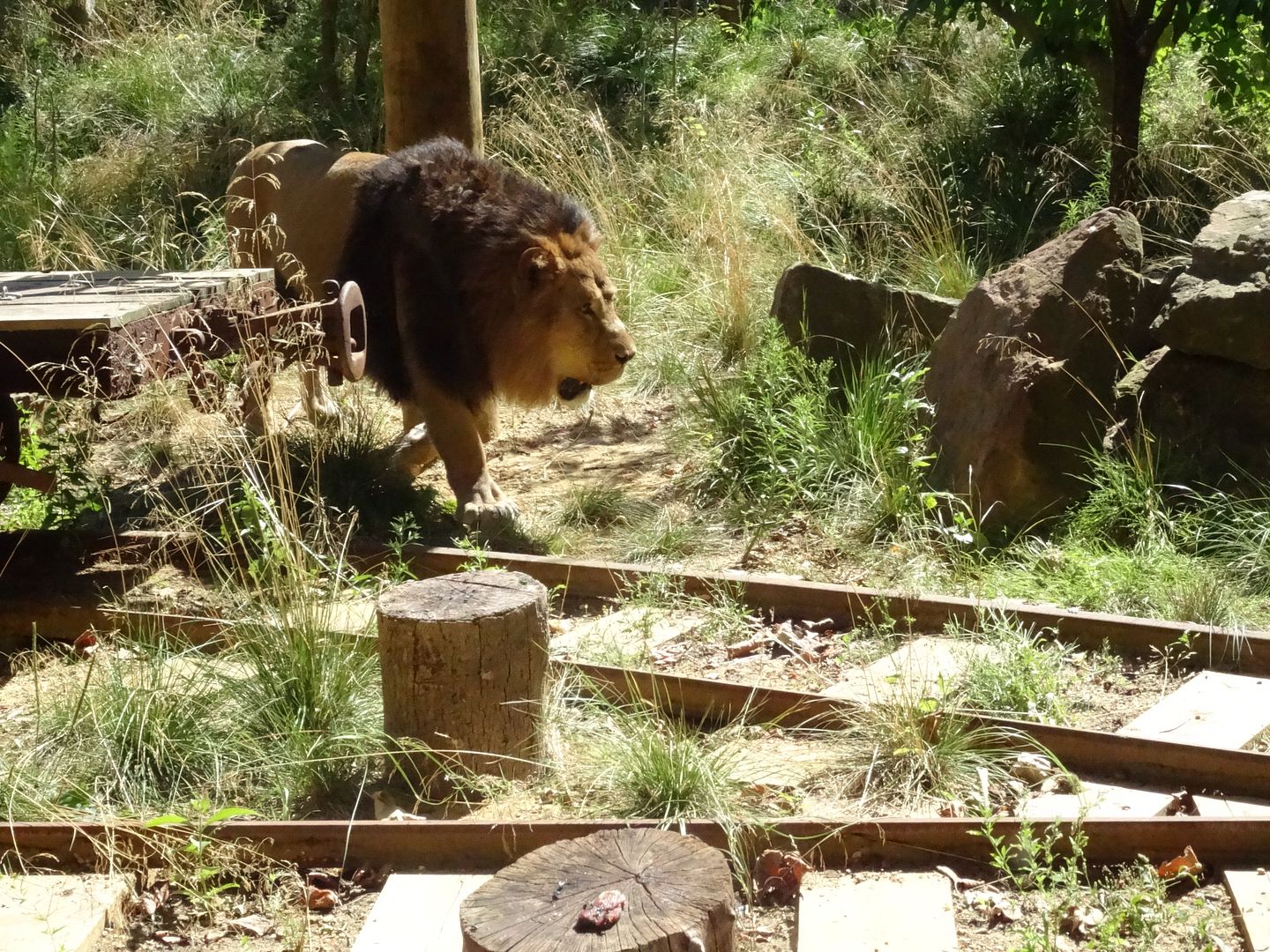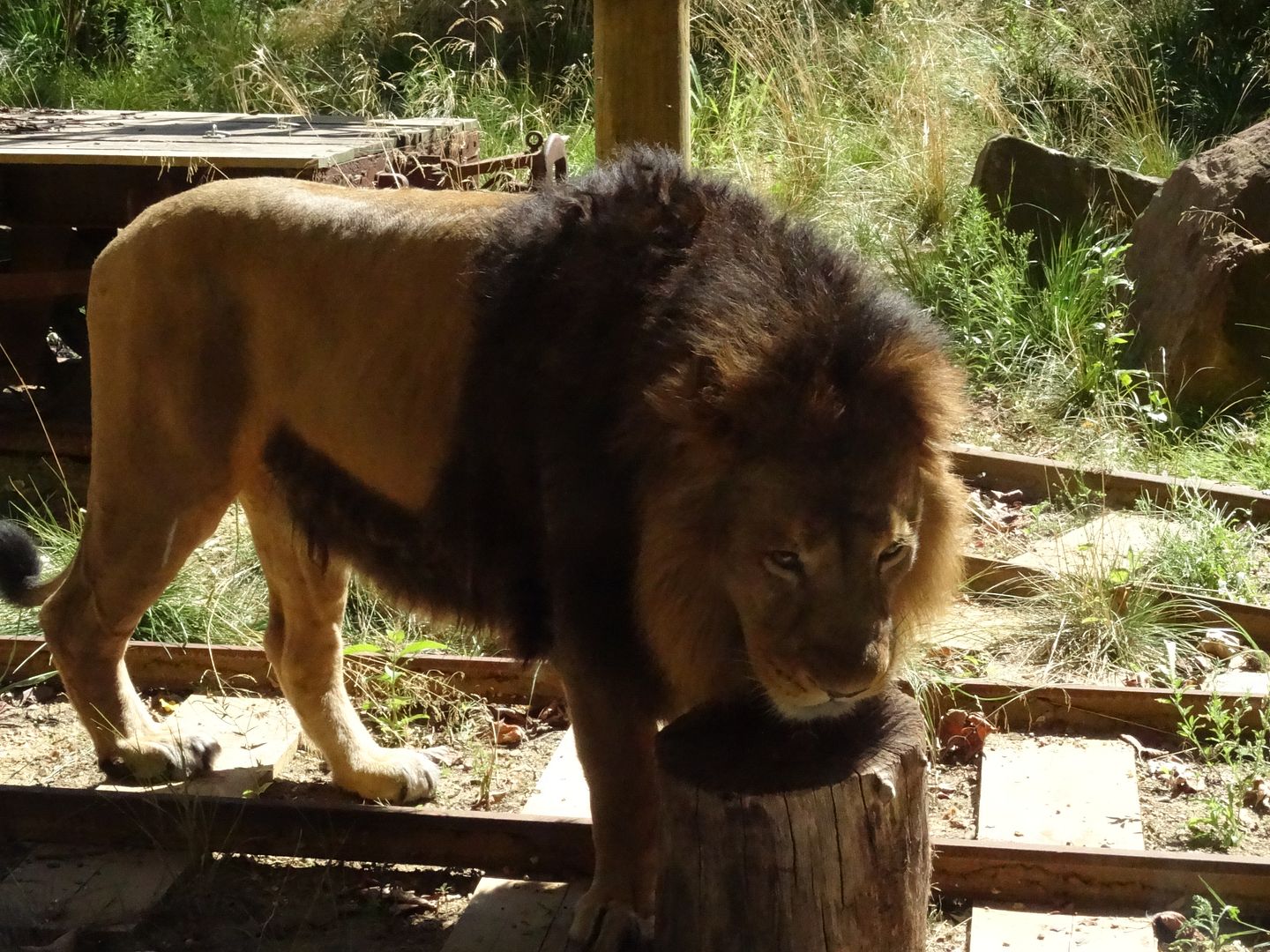 Nearby, a Hanuman langur - a species previously unknown to me - relaxed his elegant body in the shade.