I knoew the new Land of the Lions exhibit was due to open at London Zoo, but I didn't read the preview invitation letter properly. The Queen opened it on Thursday, which I had read as preview day, so I went along on my free day, Friday, only to find that it was still previews.
Without having ordered a ticket, I thought I was going to be out of luck. But at the entrance I found that just giving my name as a member was enough to get me a tick on a list and entry into the new exhibit.
There was no sign of the new male, but the females, Rubi, Indi and Heidi, who've been on holiday for a couple of years or so from the place where they were born, were wandering about mainly in the area they spent so much time in as cubs. So much for increasing their space!
Then there were shouts from behind to clear the way - injured lion coming through. And there were some - what? keepers? actors? - apparently carrying in an injured lion on a blanket. Of course, it was a dummy, but a pretty realisitic one. It even appeared to breathe. They enlisted the help of some rather nervous kids and priceeded to perform wound clean-up before declaring the animal to be on the mend, and carrying him back out.
Meanwhile, JaeJae and Melati have been reunited in the hopes of them producing a new litter of cubs. But apparently Melati, though half JaeJae's size, is seeing him off. SHe's not yet ready to commit another two years of her life to raising demanding cubs!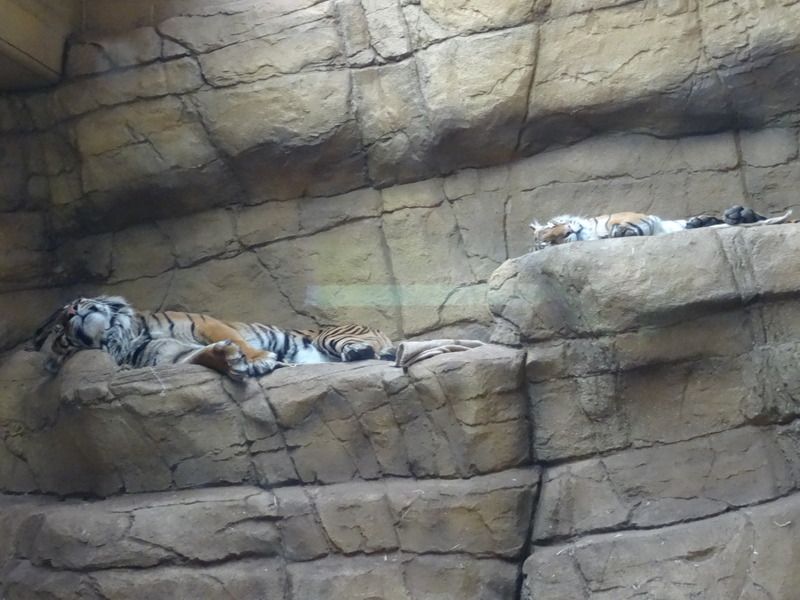 On the other hand, something extraordinary, and almost completely undocumented, has happened in Gorlla Kingdom. Mjukuu, who has a daughter just over a year old, has acquired a foster child. Effie, so desperate for a baby, has dumped her 3-month-old boy and Effie has taken on the care of her little stepson.
This is Mjukuu-s daughter's head peeking round mum's back: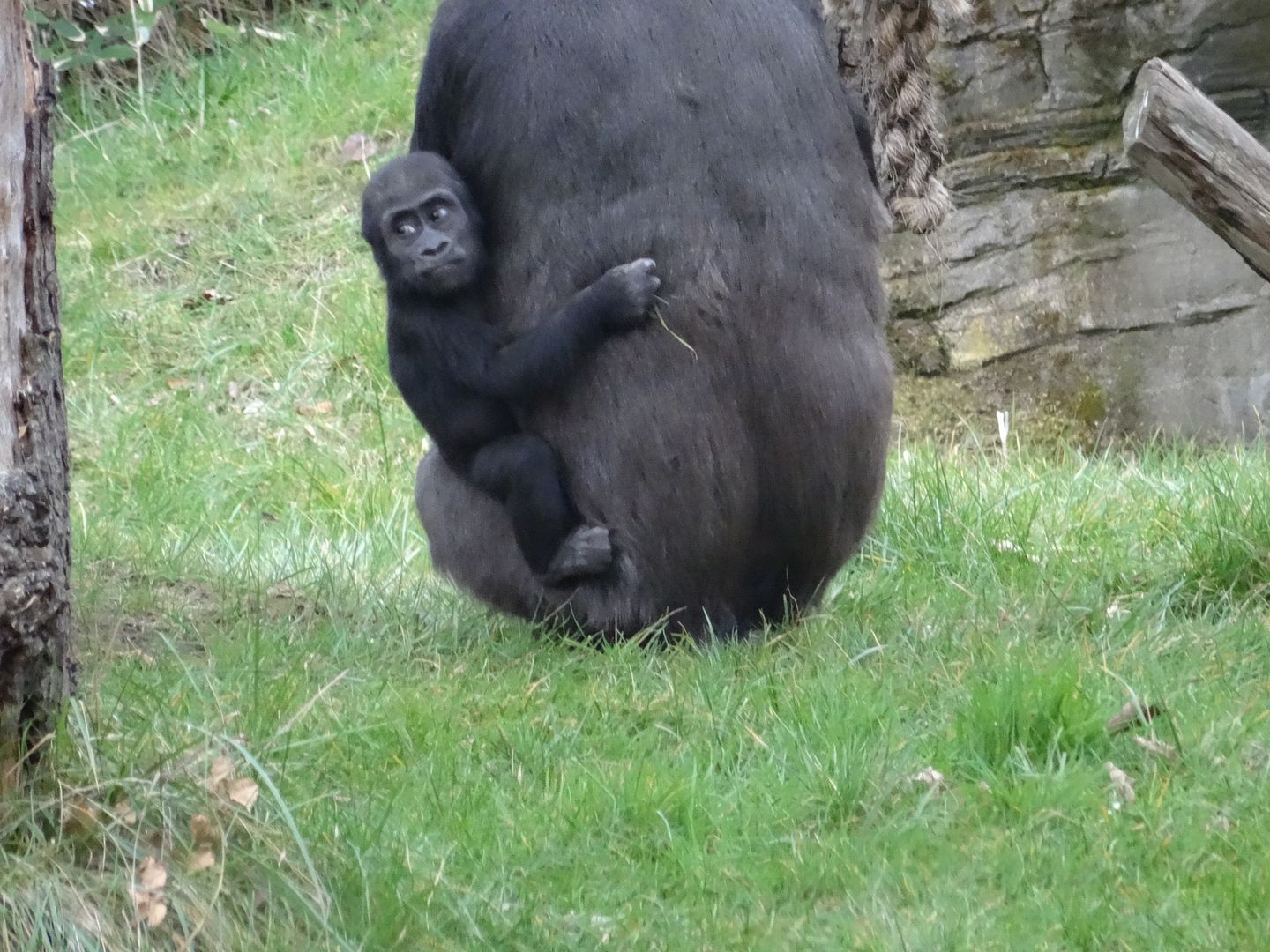 And here's the little boy poking his head out from the other side:
Lucky little boy!