They have a new contributor to the Animals in Action show at the zoo. They have animals doing what comes naturally, though of course safely trained so that they don't do a disappearing act.
Here he is - a burrowing owl. Isn't he a sweetie?
The otters were enjoying the late summer sunshine.
This one fell asleep inside a hollow tree trunk. Aaahh...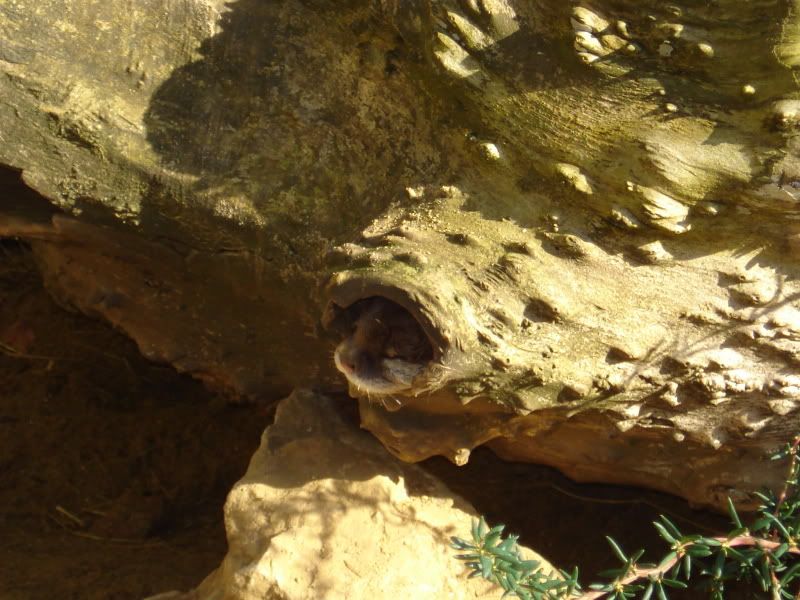 After his long, repeated and VERY intimidating roaring session, the lion settled back down.
His girlfriend came and tried to get on his good side.