The local park had a "country fayre" today. In the middle of a London borough! I did get some bottles of Kent apple juice made from named varieties.
I also went to the Art Deco Fair at Eltham Palace. I've written about this glorious building before, with its art deco mansion built on to a medieval great hall. There are Tudor ruins in the grounds. Henry VIII and Elizabeth both stayed here.
These walls in the garden are Tudor brick on medieval stone.



This 14th century stone bridge is topped by Tudor brick parapets.



The arches are also lined with Tudor brick.



The Great Hall is - well - er - great!



There are three Tudor houses outside the gate, in the street known as the Tilt Yard, where jousting would have taken place. When one came up for sale some years ago I was gutted that I couldn't afford to buy it.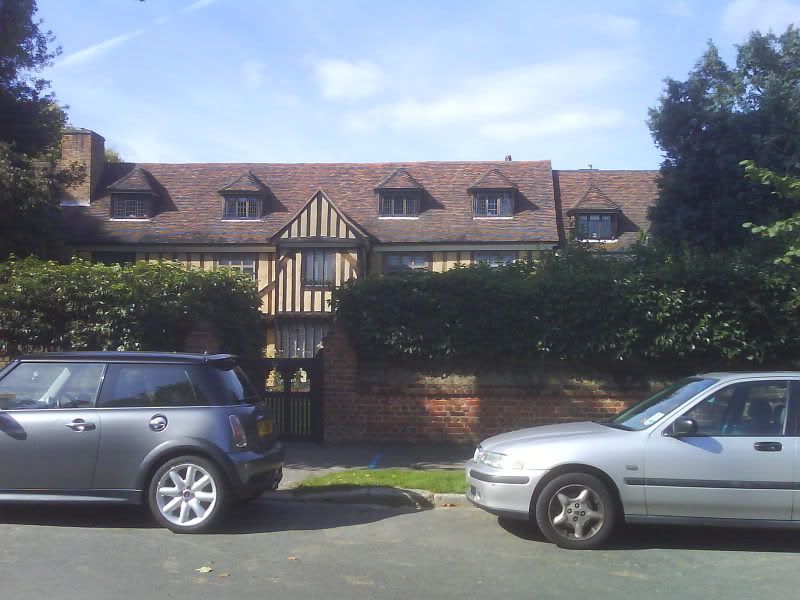 Today was a gloriously sunny, warm day, and people turned out in force. Not only was the car park full, so were the overflow, 2 x overflow and 3 x overflow car parks. There were also cars on the verges and in the wider parts of the drive.
I was in the 3 x overflow car park, and in the field next door there were four ponies - probably two mothers and two foals. These two came over to me hoping for a treat.