It was a beautiful sunny day today, so despite waking up late, I couldn't resist going to the zoo. I was very mean with the photography because you've already seen just about everything the place has to offer. But there was a baby Sulawesi Crested Macaque that wasn't born the last time I was there.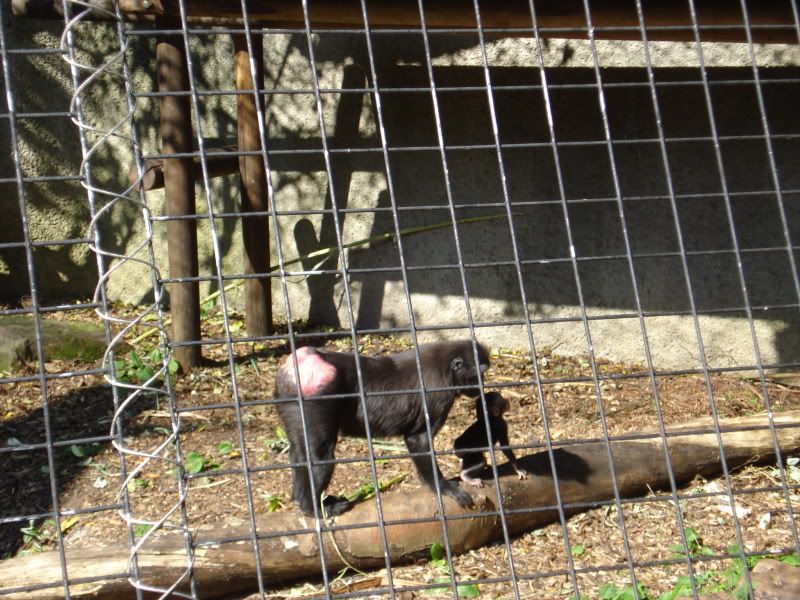 I thought the tiger was looking rather splendid with his big claws hooked into the wood.



Then he rolled over yawning (missed that shot) and opened his eyes just a crack.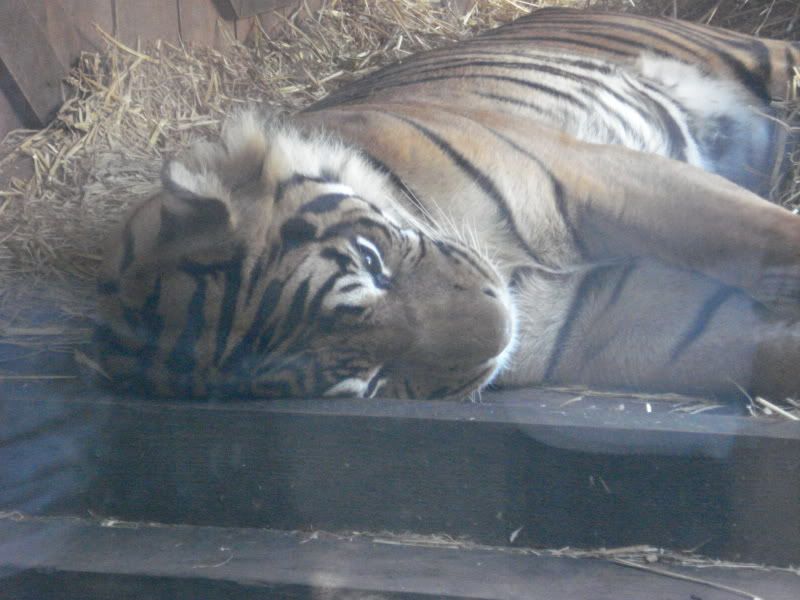 They took away this male's old companion as they wanted to introduce a younger model with whom he could breed. Unfortunately they hate the sight of each other.