Last September I posted about a trip to see the Scottish Wildcats that one of my regular zoos, Port Lympne Wild Animal Park, had recently added to its collection. The cats were hiding far back in the enclosure, and the overhead walkways that the keepers were planning to get them out into the open had not yet been built.
Today I returned to have another look.
The cats are at the furthest extreme of what is an enormous, very hilly site, and not many people make it there to see them. This has helped them to settle in in peace and quiet.
The walkways have now been built.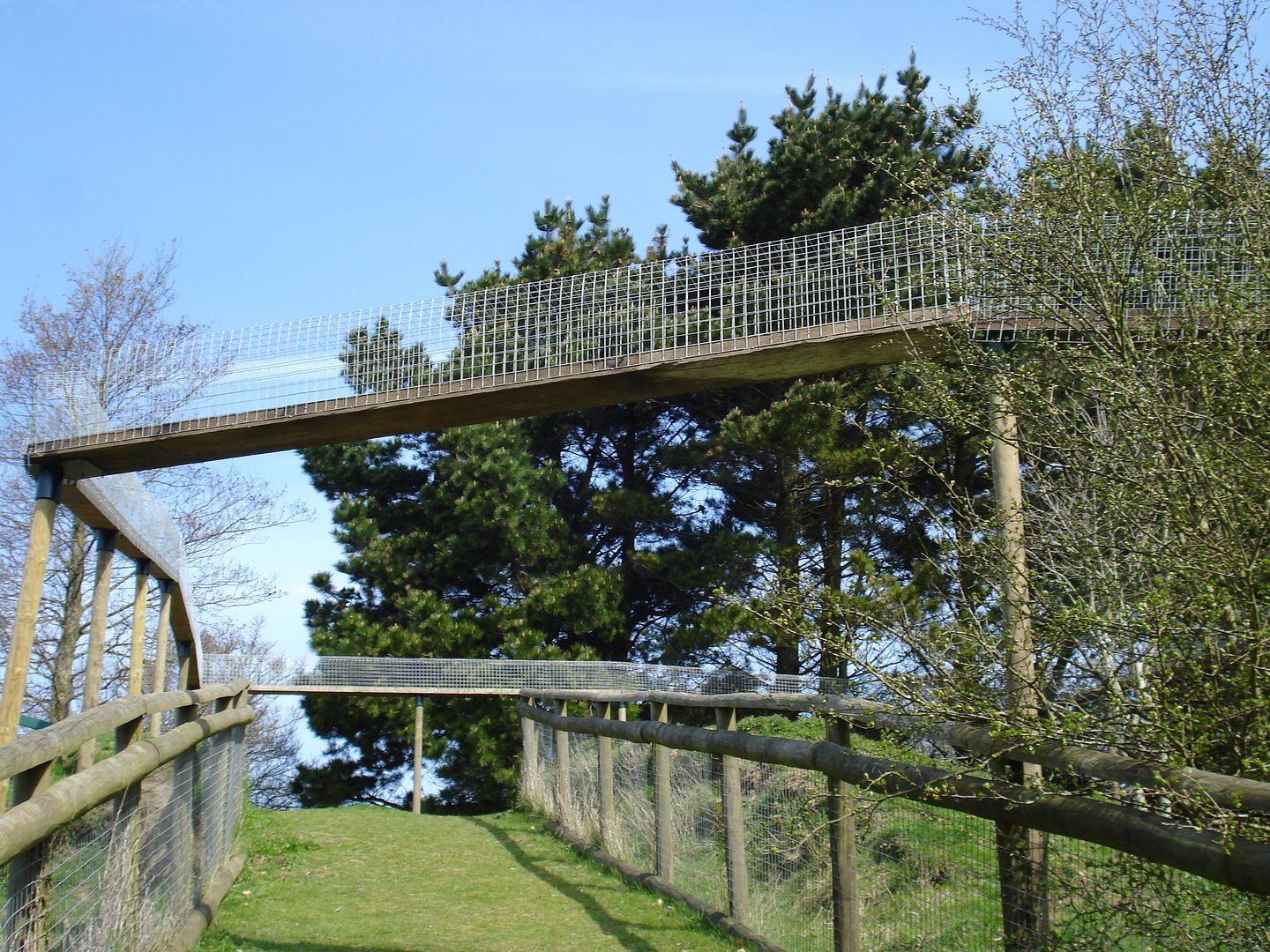 Not sure how much use they get, in the daytime at least. But it was a glorious, sunny day, ideal for a snooze in a sunny spot.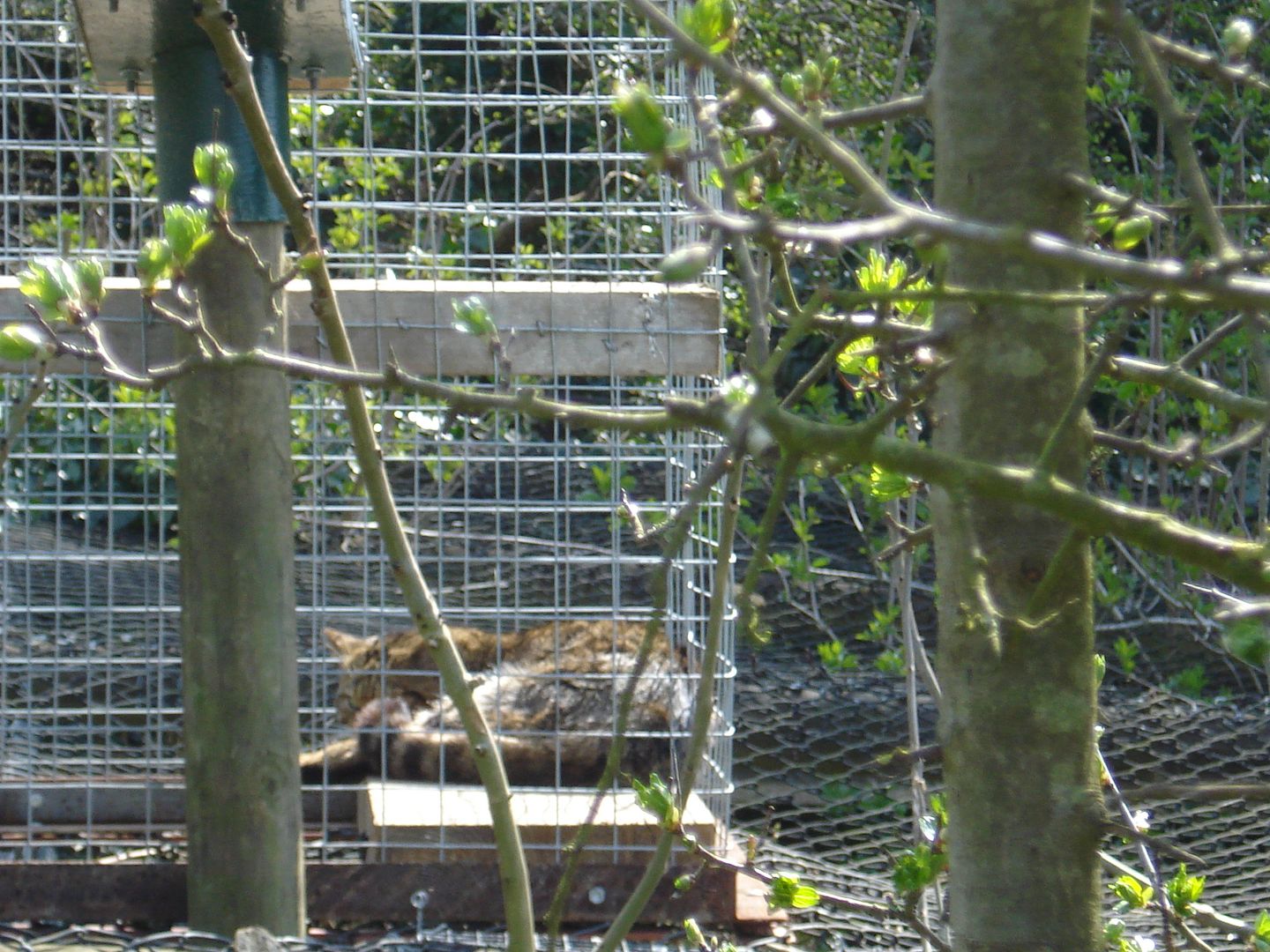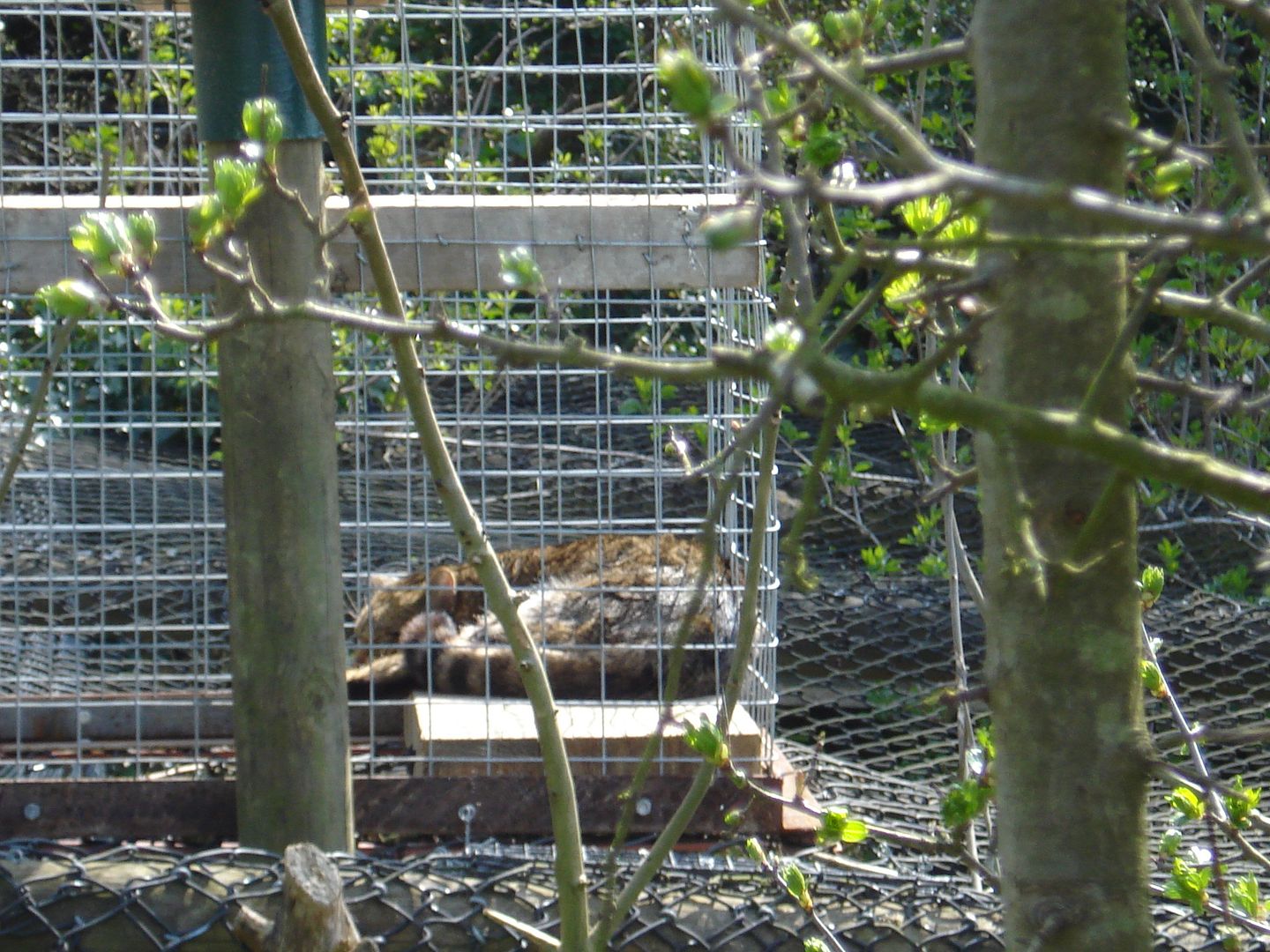 Later, I found one (it may have been the same one, but it was too far away to tell) doing what cats do best on a shelf at the back of the enclosure.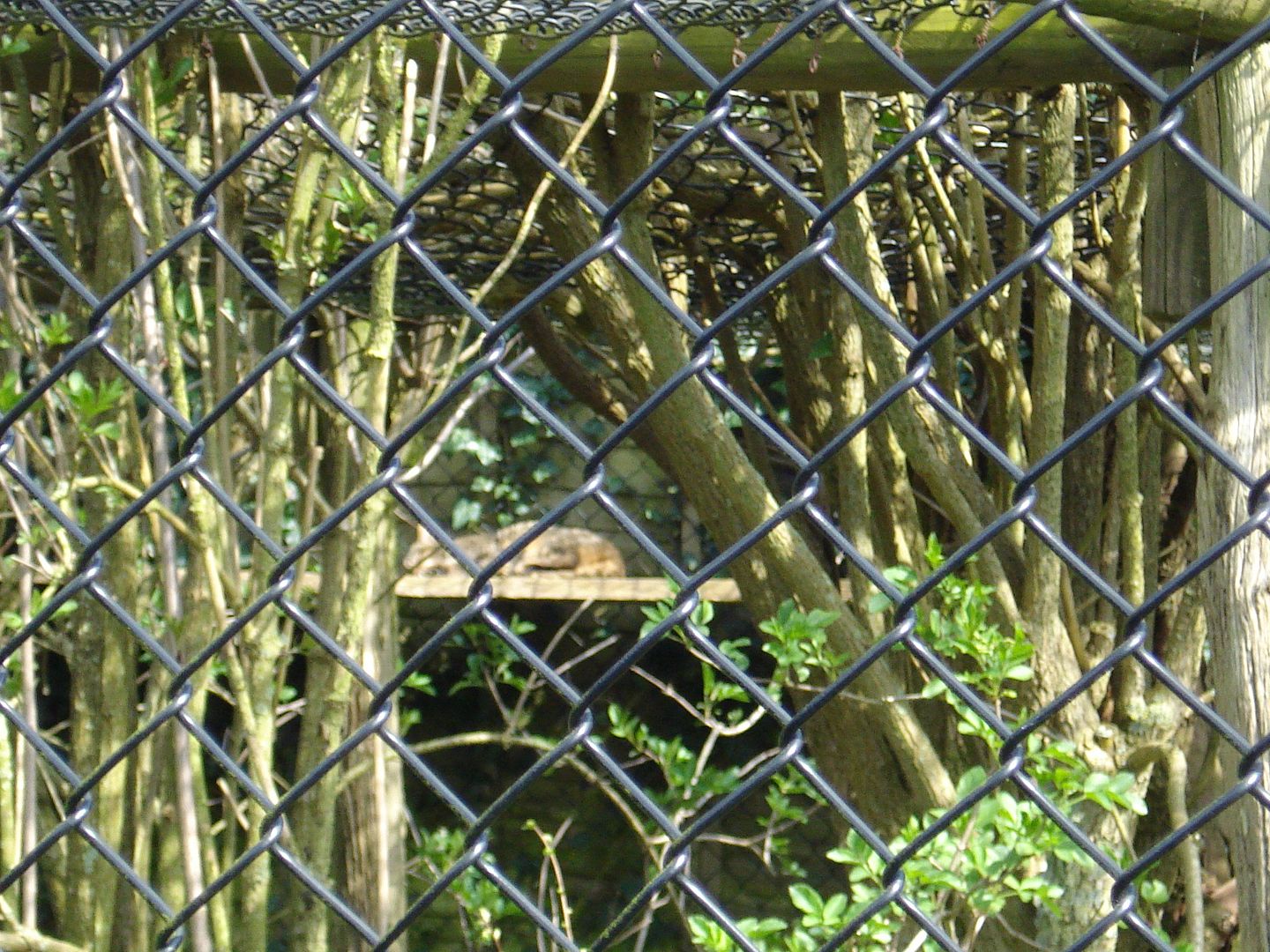 They now have a cheetah, which was happily tucking in to fresh rabbit, complete with fur.
The Siberian tigers can relax now that their two daughters have moved to other collections.
It's pretty easy to see that this is the male.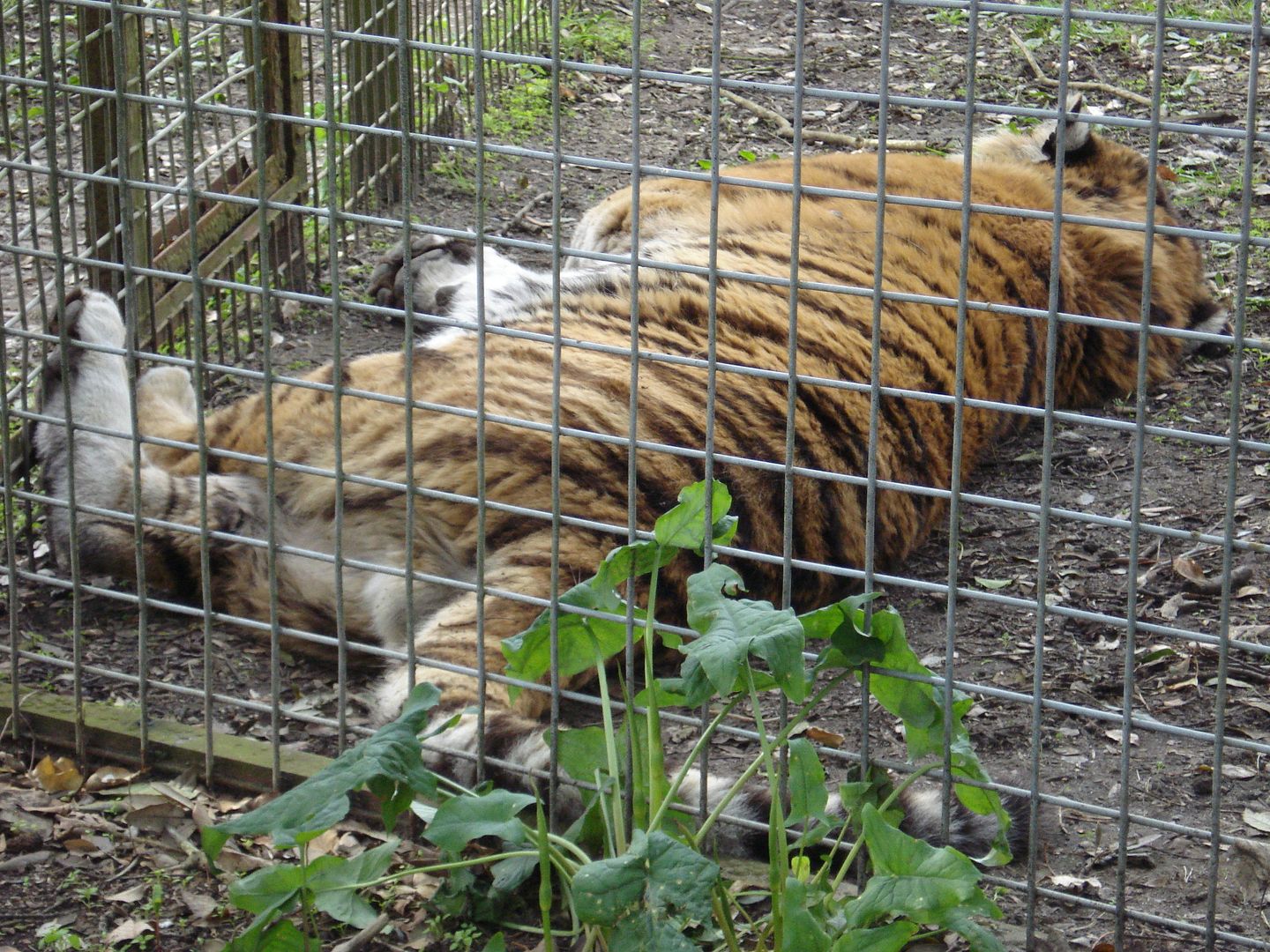 And now my legs are dropping off at the hips.