And other zoo adventures.
Mummy lion left the kids with dad...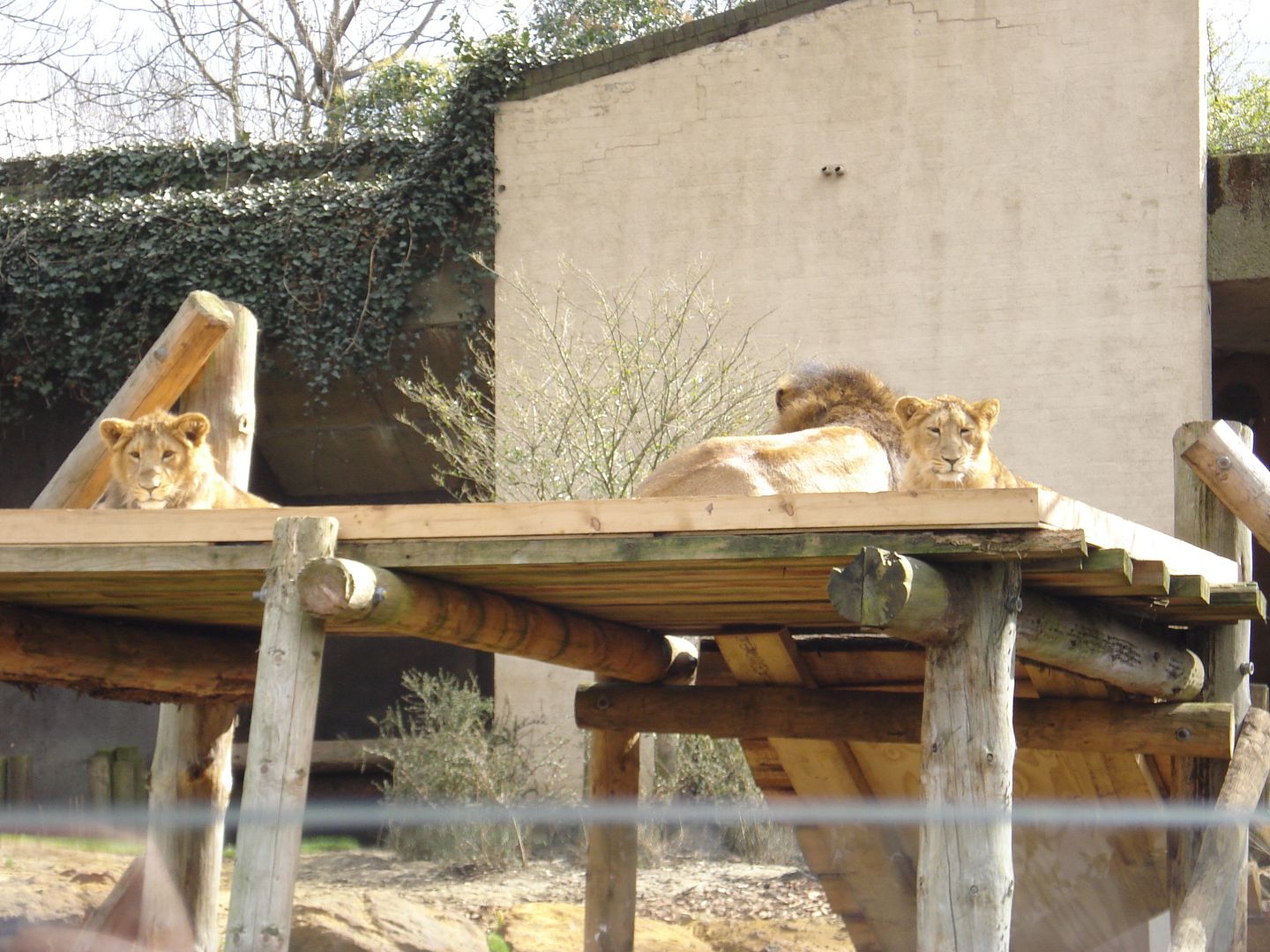 ...and took time out to relax.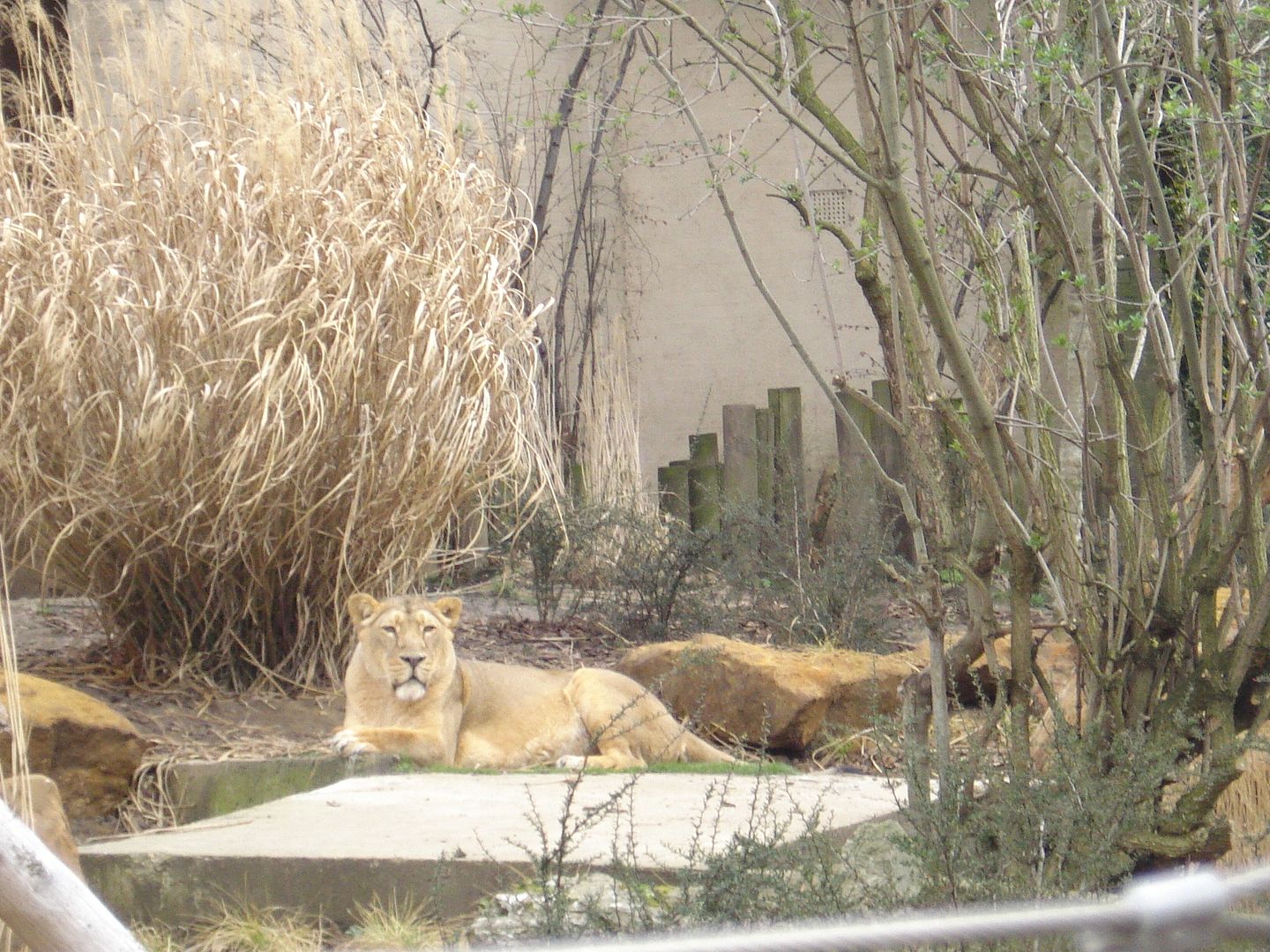 The new rainforest exhibit has creepers coming across the walkway, and the golden lion-headed tamarins were enjoying coming out of the forest to investigate. They especially liked the push chairs (strollers) . I foresee thefts, and possibly a few escapes, but hopefully no running over by wheeled vehicles.
This little girl is missing her right arm, apparently lost in a fight. She jumps and runs really well, and seems completely rehabilitated.



The emperor tamarins are smaller, but very aggressive, and seem to roam in packs.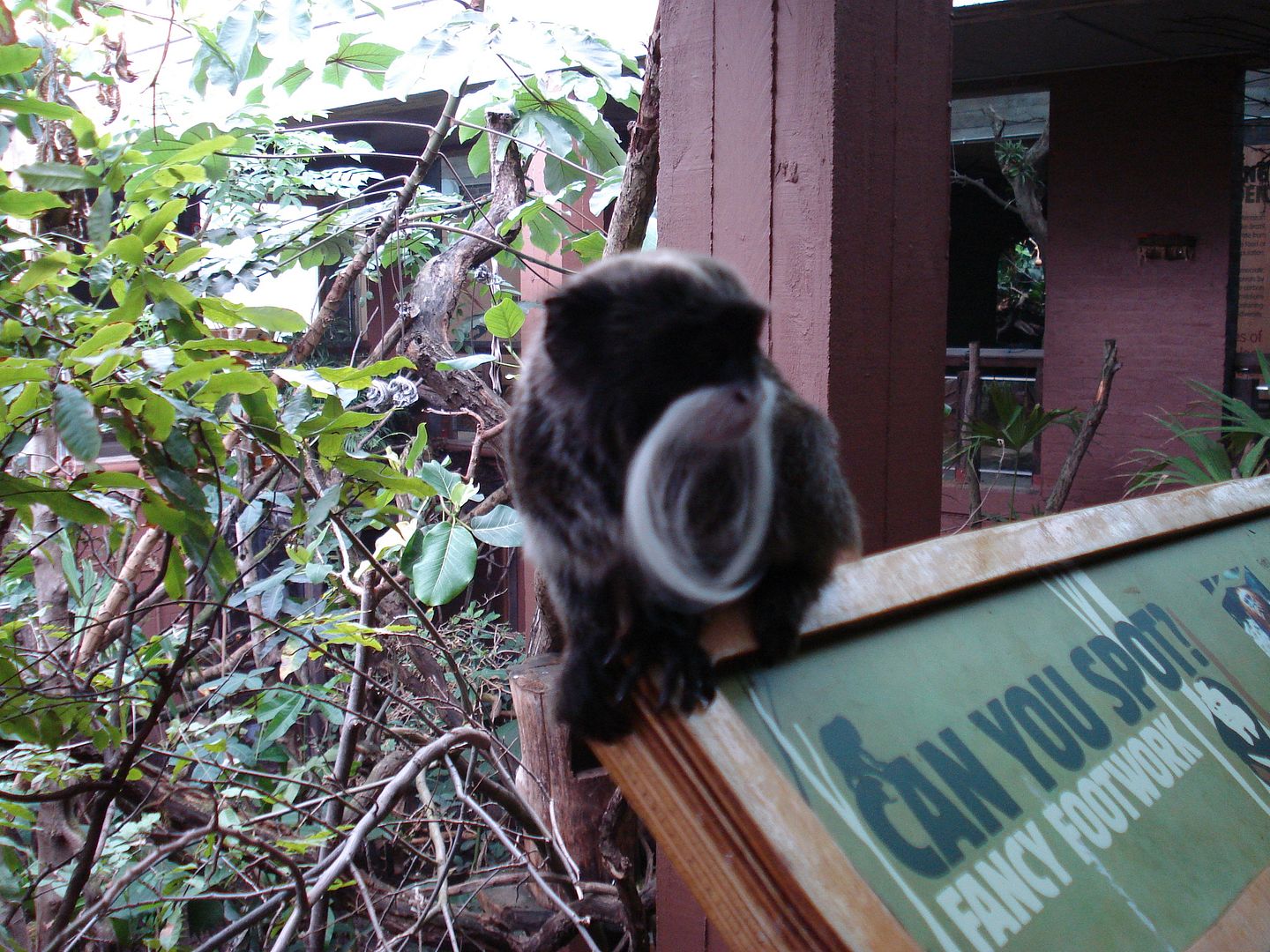 The outdoor walk-through area for the squirrel monkeys has been around for several years now. This is their indoor area, with a new mother carrying her tiny baby on her back.



Here you can just see its tiny head.

This seemed an interesting pose.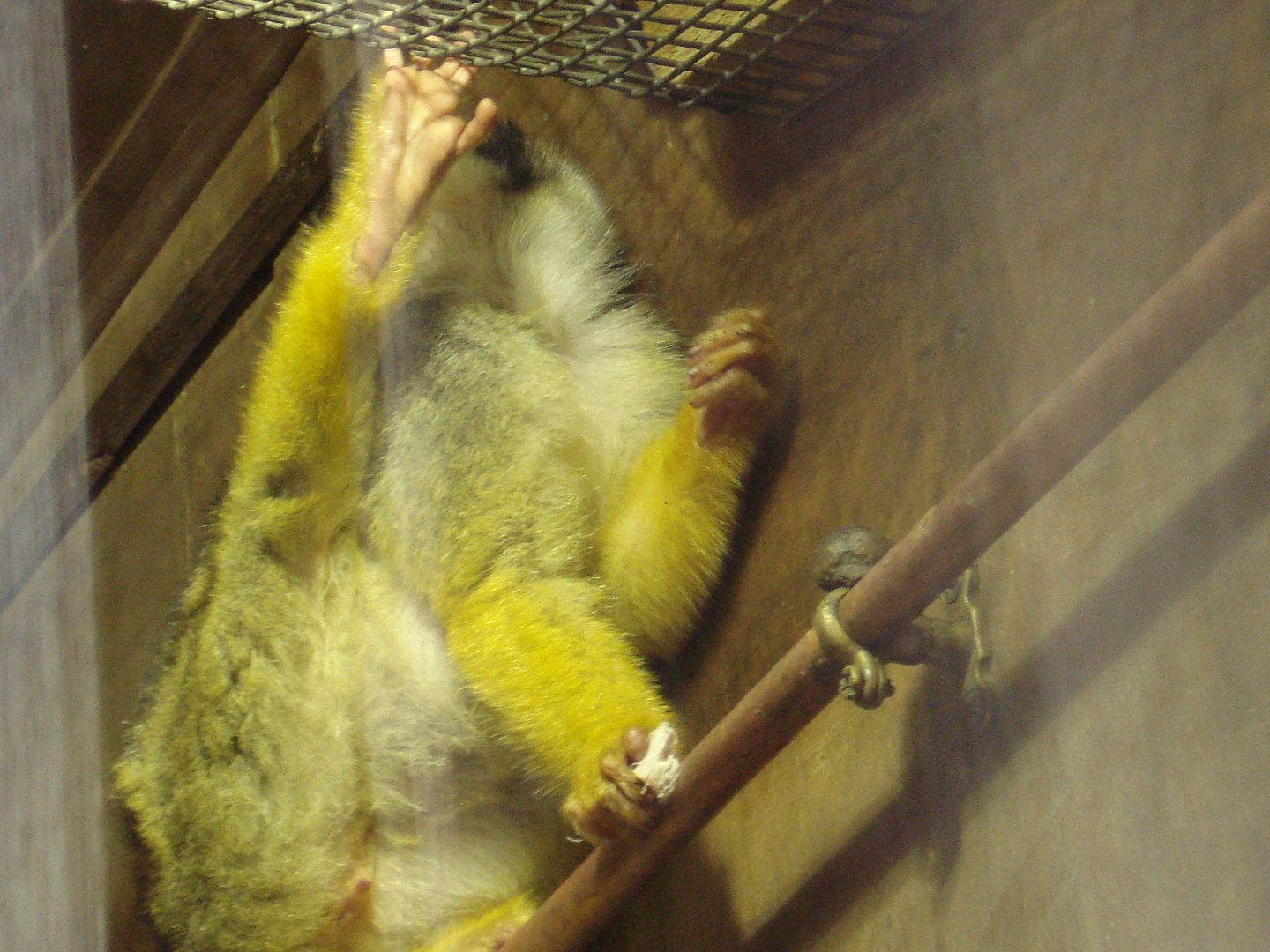 I would love a tail like this.