The other day I found a selection of my cats crammed into the conservatory, though they were on the move by the time I got my camera.
Dandy is guarding the door. Beano is pretty well lying on Mitzi. Jaspa is making her escape.



Mitzi caught in mid lip-lick, as Jaspa leaves the scene of the crime.



Beano won the battle of the chair. Dandy looks appealingly on.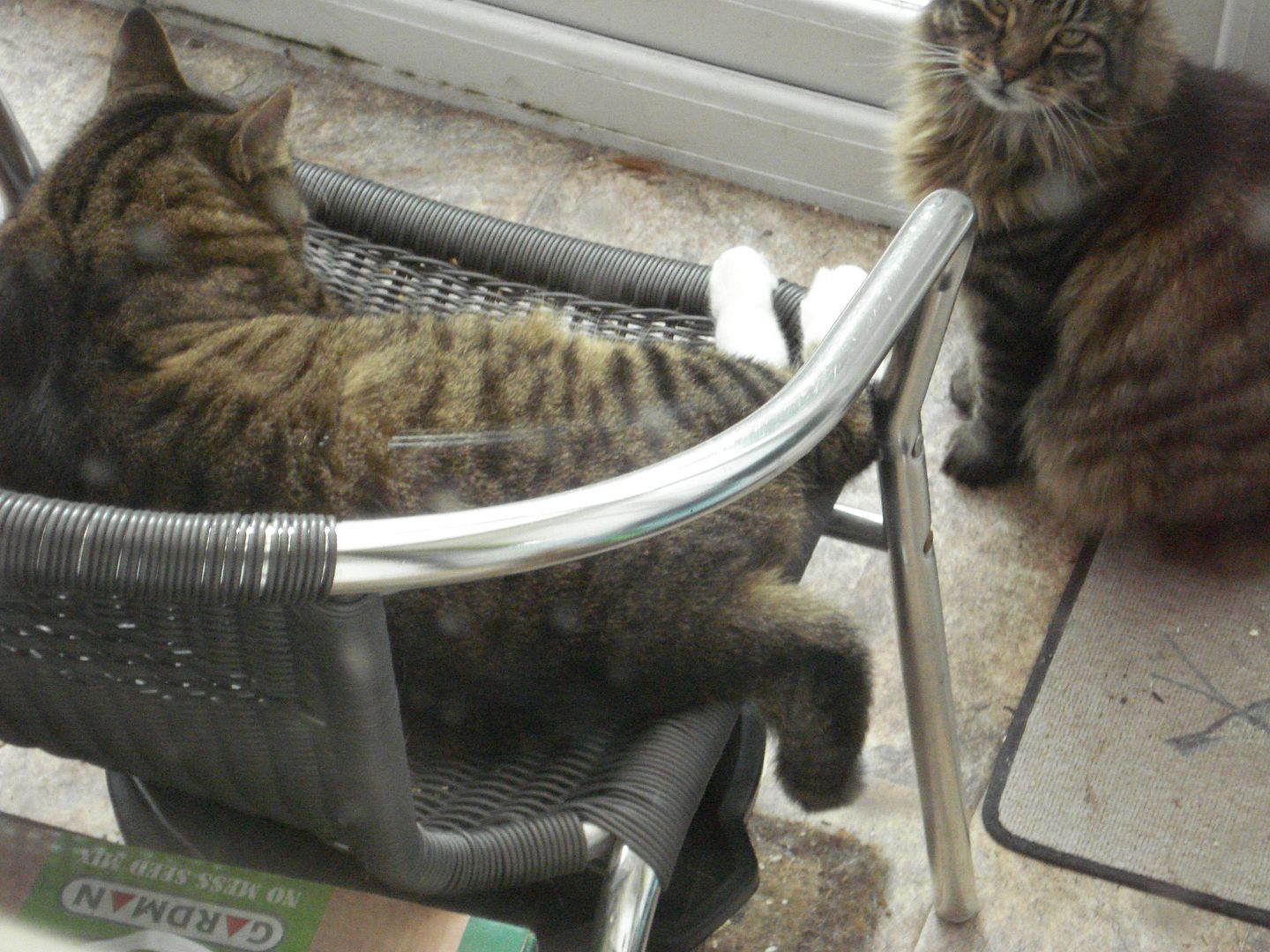 Dear old Shelley rarely stirs beyond the bedroom these days, but I took him to get some fresh air.



I grow my tomatoes in a hanging basket. They really took a long time to get going this year,
so I doubt this bumper crop of teeny tiny ones will ripen in time.

I had another trip to the zoo today, and got a couple of good shots.
The Animals in Action show has animals demonstrating natural behaviours.
This Alaotran Gentle Lemur was having his first outing.



The male okapi was enjoying the taste of the rush matting round his enclosure.



Lumpur was looking particularly regal.
This is not a zoomed-in picture, you really are this close to the tigers. Behind glass.



The lion cubs slept all day. They've grown so quickly.



The gorillas were in great form. How human is this pose?



How long-suffering is this look?



Poser!



The girls are trying to excavate their way out of the indoor enclosure.
They have a new male coming soon, I think that will rouse their interest in staying put.

Unfortunately I didn't have my camera handy when I found the local ginger tom cat inside the complex that contains Gorilla Island, peering through the mesh at some tropical birds in a walk-through enclosure. One of the volunteer wardens took him off home.