Definitely NOT a Good Child.
The BIG fingers that could look delicate holding a china teacup.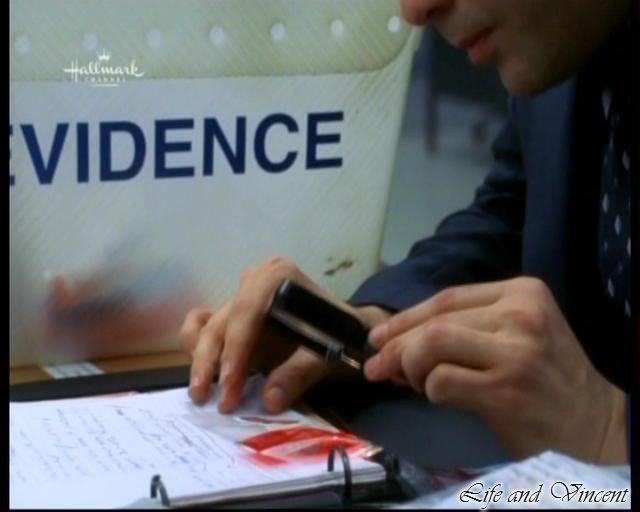 Oh, the hand to mouth pose gets me every time.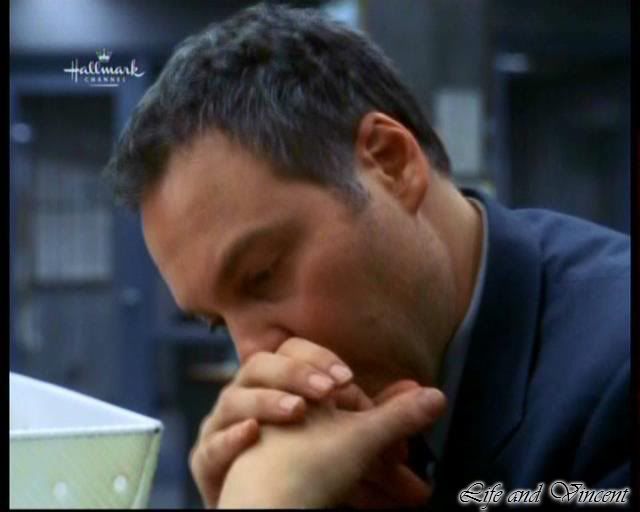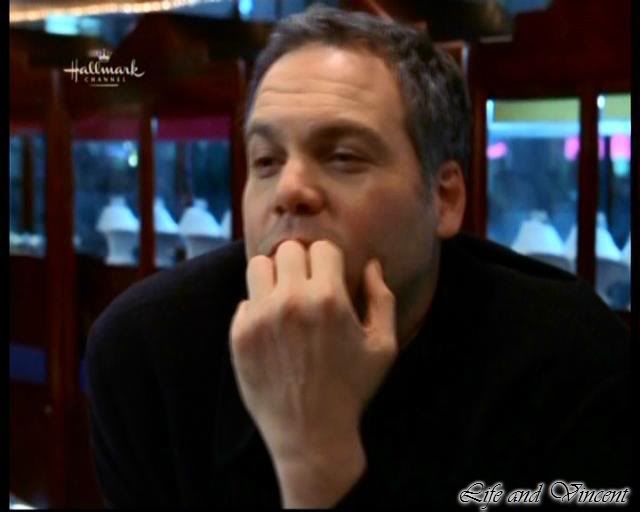 It would be worth getting a whack on the head to be tended by this hunk.
He does look a bit as though he's about to throttle dear Trevor.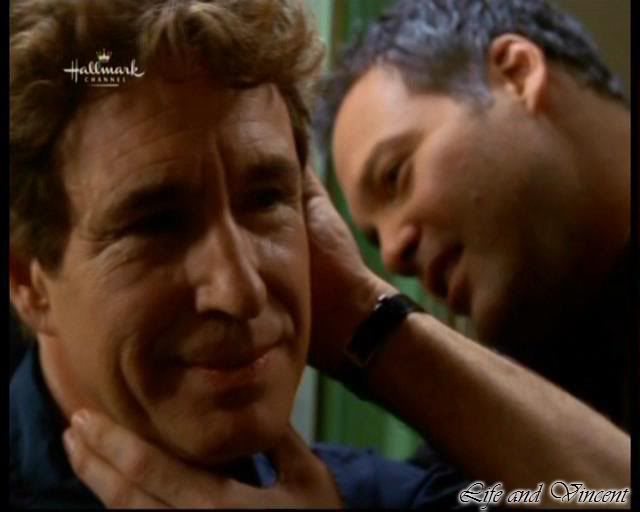 Bobby laughing is a real tonic.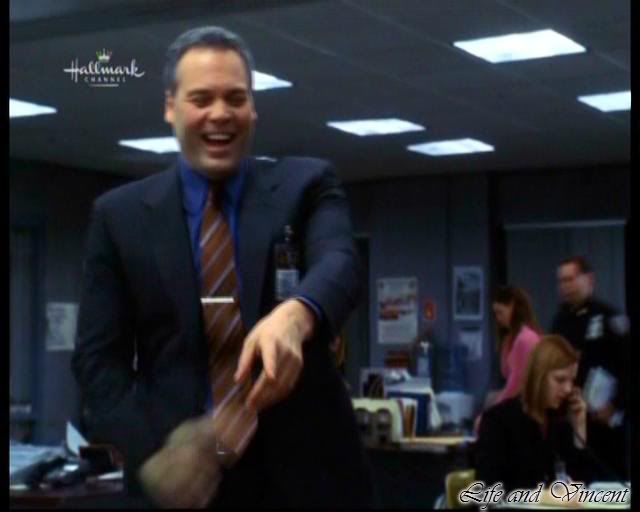 Neck-in-a-blue-shirt heaven.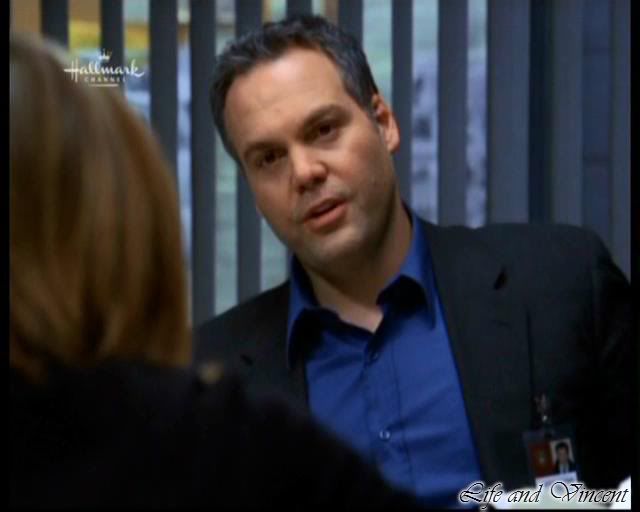 You don't have to suck on a sweet, Bobby.
I have lots of sweet things you could suck on.
No! Val went out without doing the washing up!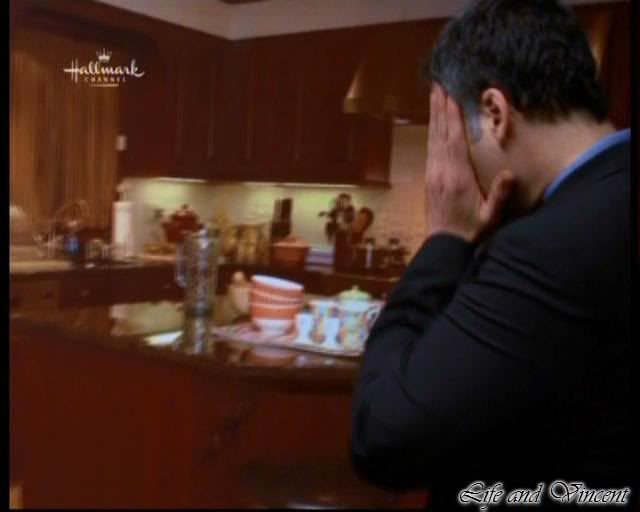 Can I squeeze your biceps, Bobby?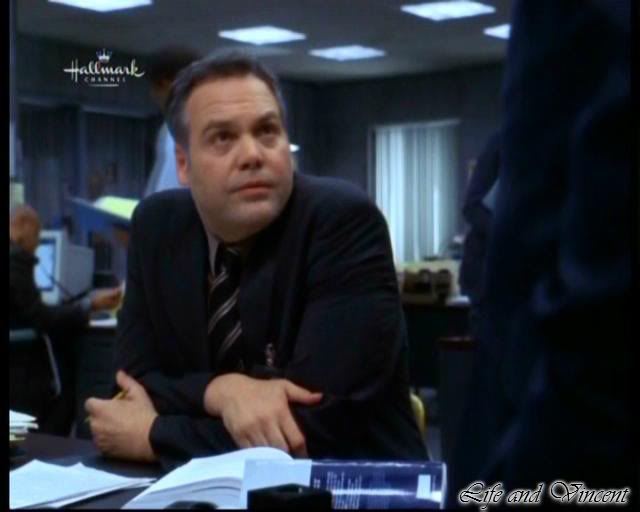 Sorry, the rest of the picture was blurred.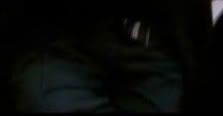 Hands up those who would NOT like to have his hands undoing something of theirs.
Next Thursday Hallmark really does start a rerun of Season 6, like the listings already say they do on Sundays (It's actually L&O). We might even get Season 7 before hell freezes over.