As the first episode in which we find out how clever Bobby is, this one has a special place in my heart.
I love the vocalisation that goes with this image.
The eyebrow is great - I love the snippet in general, with Bobby raising his eyes at Lange paying Eames a compliment.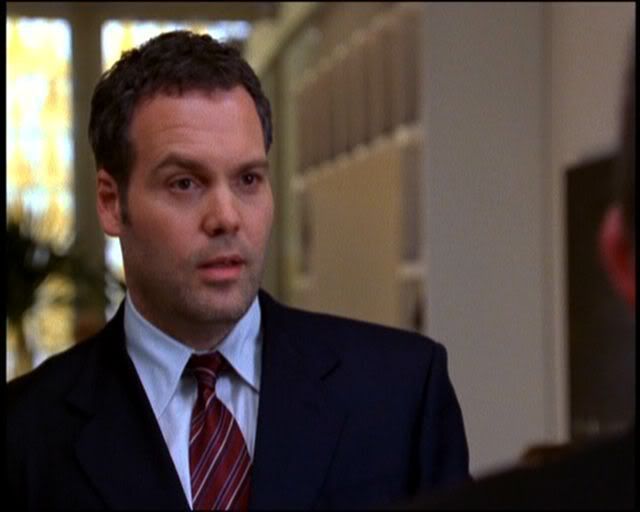 I love the little curl at the back, but it's the neck I'm most interested in here.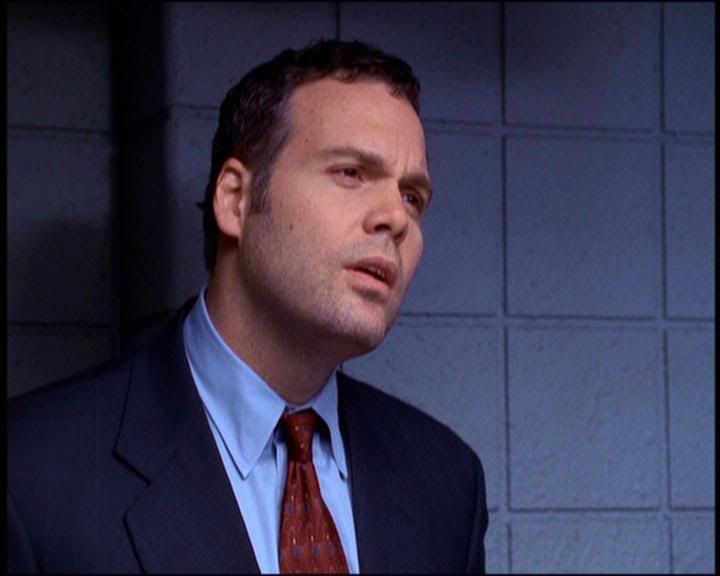 I still recall how my dvd froze towards the end of this episode, and I have never got round to completing the set, which is a shame, 'cos I love it when he paces round the perp in the studio, and when he arrests Lange.