This is Mjukuu.
She is the female gorilla who was deprived of her baby by David Field, a London Zoo hotshot, husband of a bigwig for an endangered species organisation and so not liable to sanction. He decided to send a new male, not the baby's father, in with the mother and baby just as littl'un was getting independent. The baby was killed. The breeding age females in the group would not get another opportunity to breed as the male was known to be infertile.
Finally, after months of delays, the infertile male having been removed last year, a new male has finally joined the group. His name is Kumbuku. He arrived at the zoo on Thursday and is not yet mixing with the girls.
But Mjukuu and Effie were deperately trying to get into the inside enclosure with him. They tried everything just to get a glimpse. Old Zaire was not interested.
Here's the boy they can't wait to get flirtatious with: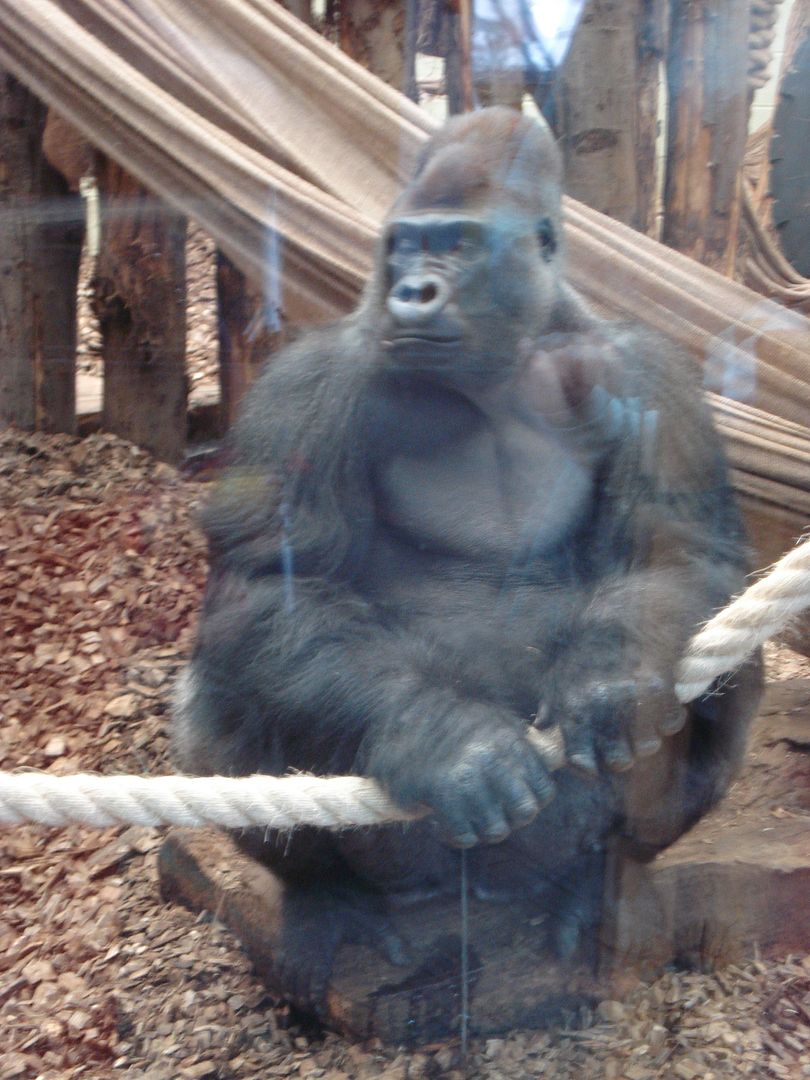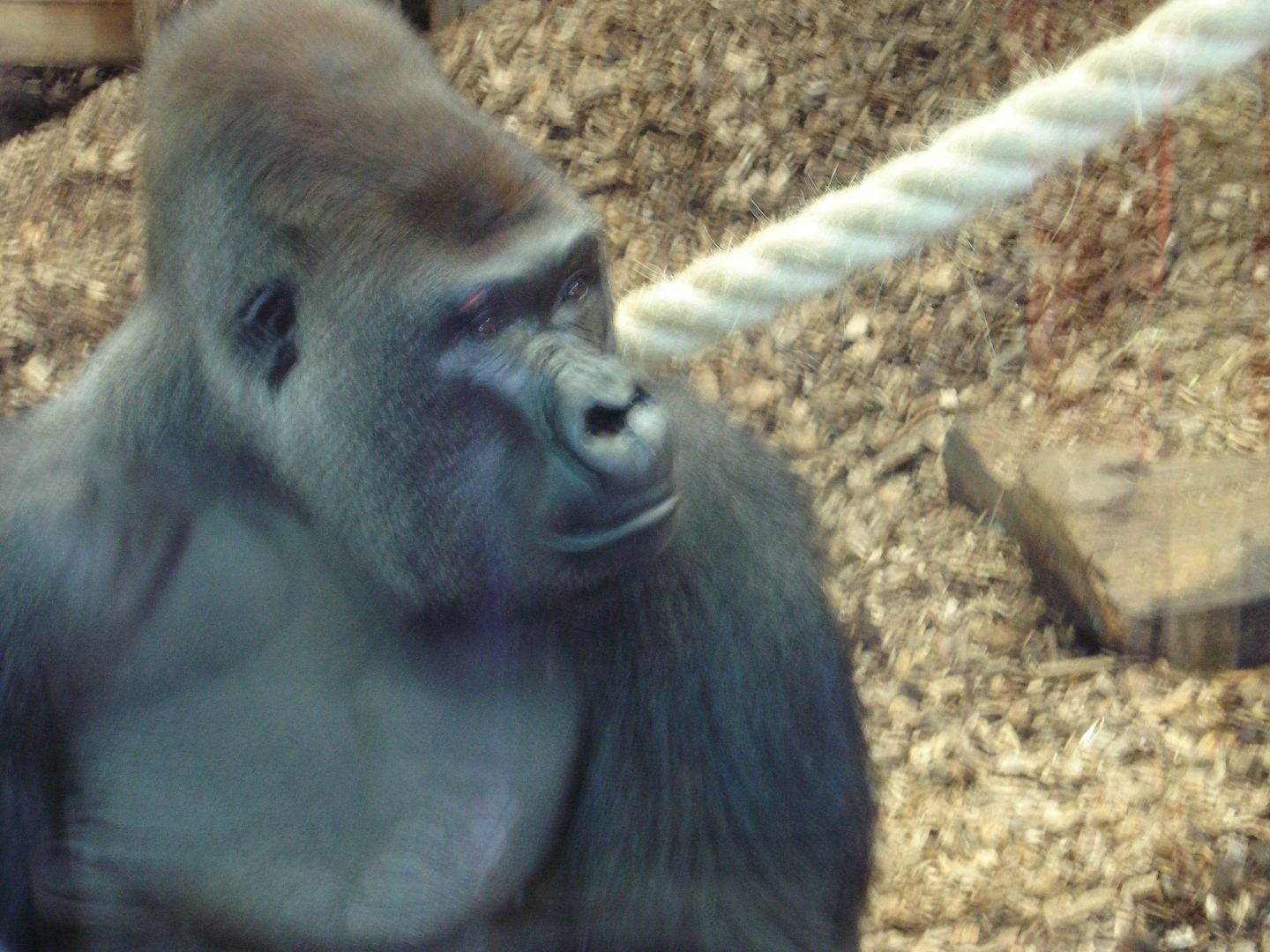 Blurred but obviously very handsome. He wowed the humans with some really butch displays. Then he set about dismantling the climbing wall.
Clever boy.