You know me. Why use a simple post title when a multiple one will do?
I thought I would miss the Olympic Torch Relay passing the end of my road as today was supposed to be my last working day of the term. But because I have my carpal tunnel surgery today, I finished work last week. Anyway, the relay was due to pass at about 8am, which would have left me plenty of time to get to work.
This is the Riverside day surgery unit at the local hospital where I will be spending part of my day.
Meanwhile, I trundled down to the main road shortly after 7.30 to be sure to be there in time for the torch. I wasn't quite prepared for the circus that preceded it. First they stopped the busy rush hour traffic on the main road:
Then the sponsors' vehicles went by, with "outrunners" giving bystanders their advertising flags to wave:
Then came the torch itself. No idea who was carrying it:
There was a friendly policeman nearby doing the easiest duty he'll ever have: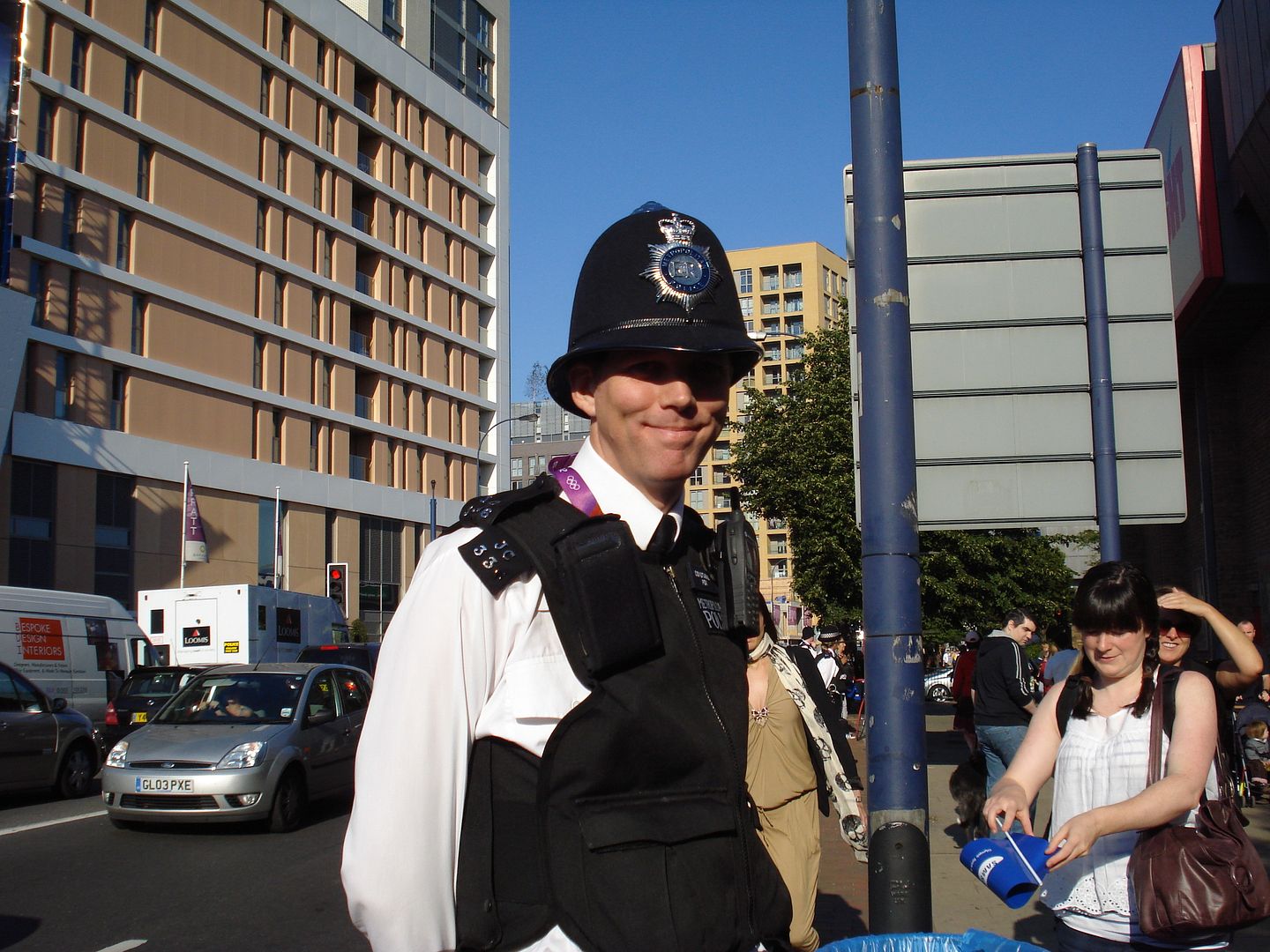 He even got to meet in passing the mother of a retired athletic heroine, my neighbour whose daughter, shot putter Myrtle Augee, took part in several Olympics and won Commonwealth Games gold:
Well, that's the Olympics over as afar as I'm concerned!