I'm sure no one thought I was exaggerating when said I was going to have a bandage like a boxing glove on my hand after my operation. I'd hoped the nurse
was
exaggerating, but sadly she wasn't: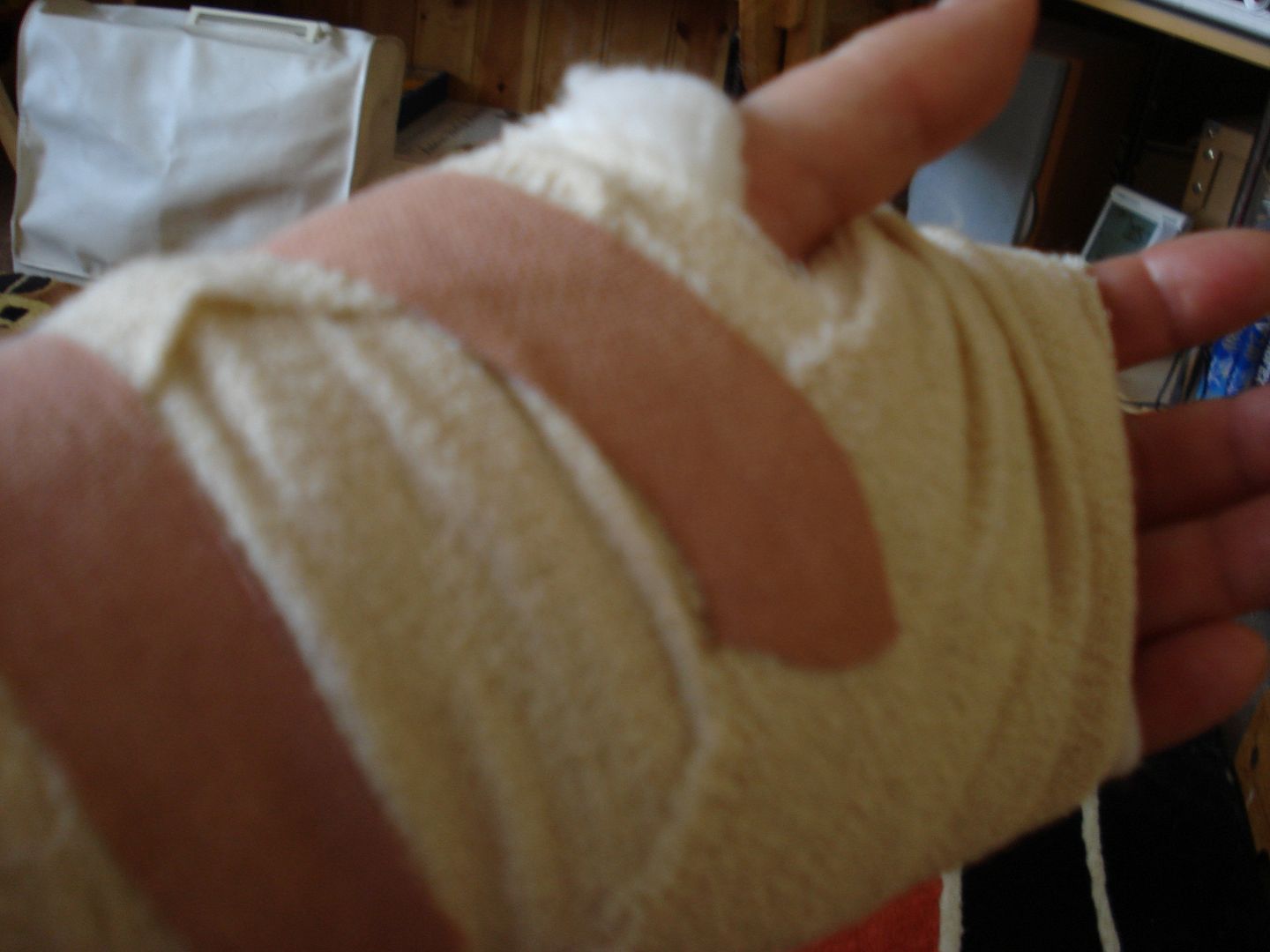 The biggest problem was the wait before the op, because the surgeon was caught up in another theatre. I finished my book, and was dreading getting bored, but of course a waiting room full of women found plenty to talk about.
I'm feeling a bit bruised and sore, and of course I'm overdoing it. I can't help wondering what it will all look like when I take this monstrosity off tomorrow afternoon.