Don't worry, I haven't forgotten to give you the latest lion cub update.
With a 2-hour wait to get as far as to buy a ticket for the Hockney exhibition yesterday, my friend and I voted with our feet and went to check up on the girls: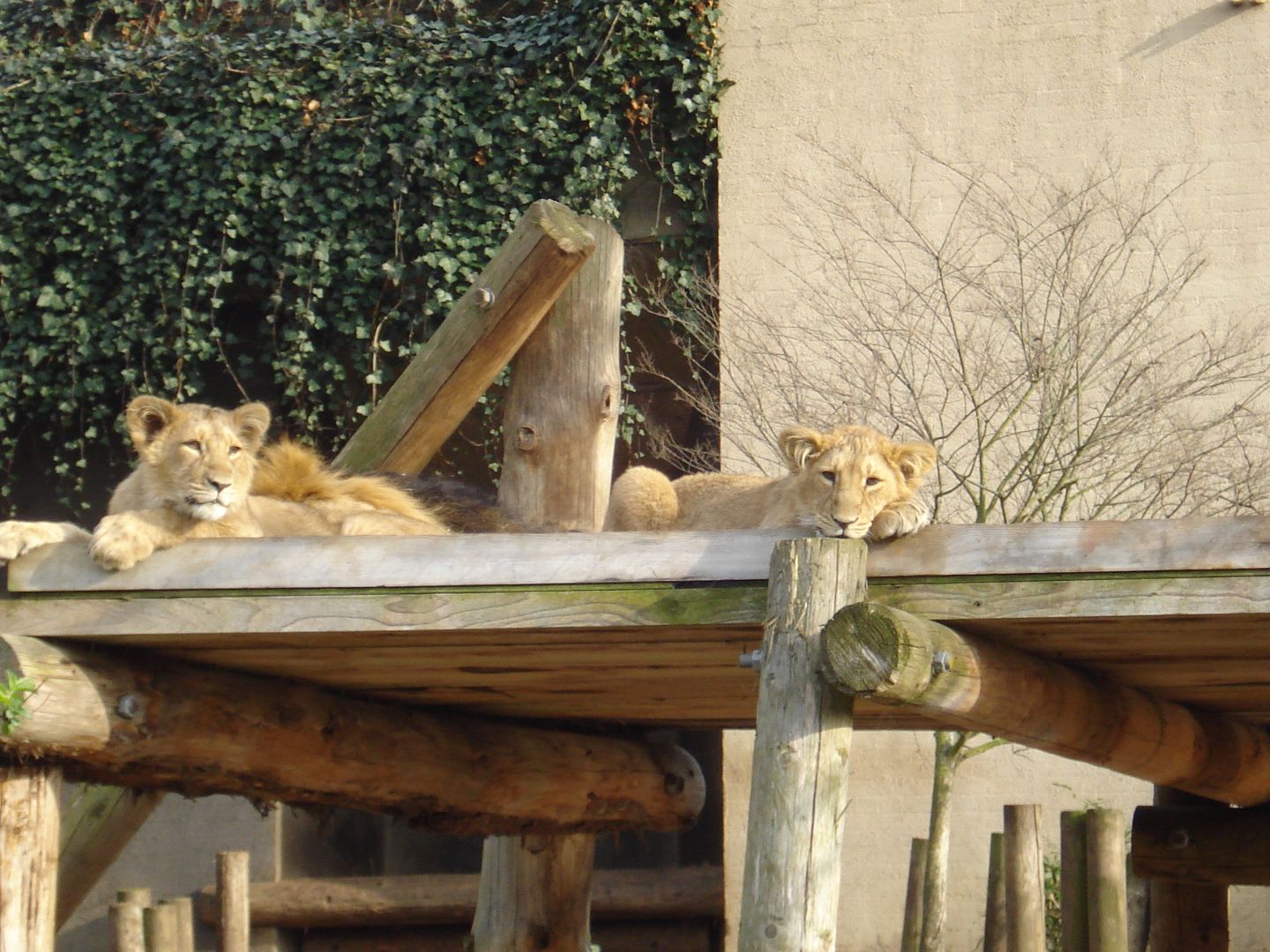 Dad's scruffy mane is just visible behind them.
Meanwhile, little Mitzi has taken a shine to the toaster as a place to, well get toasty on chilly mornings. Or warm ones.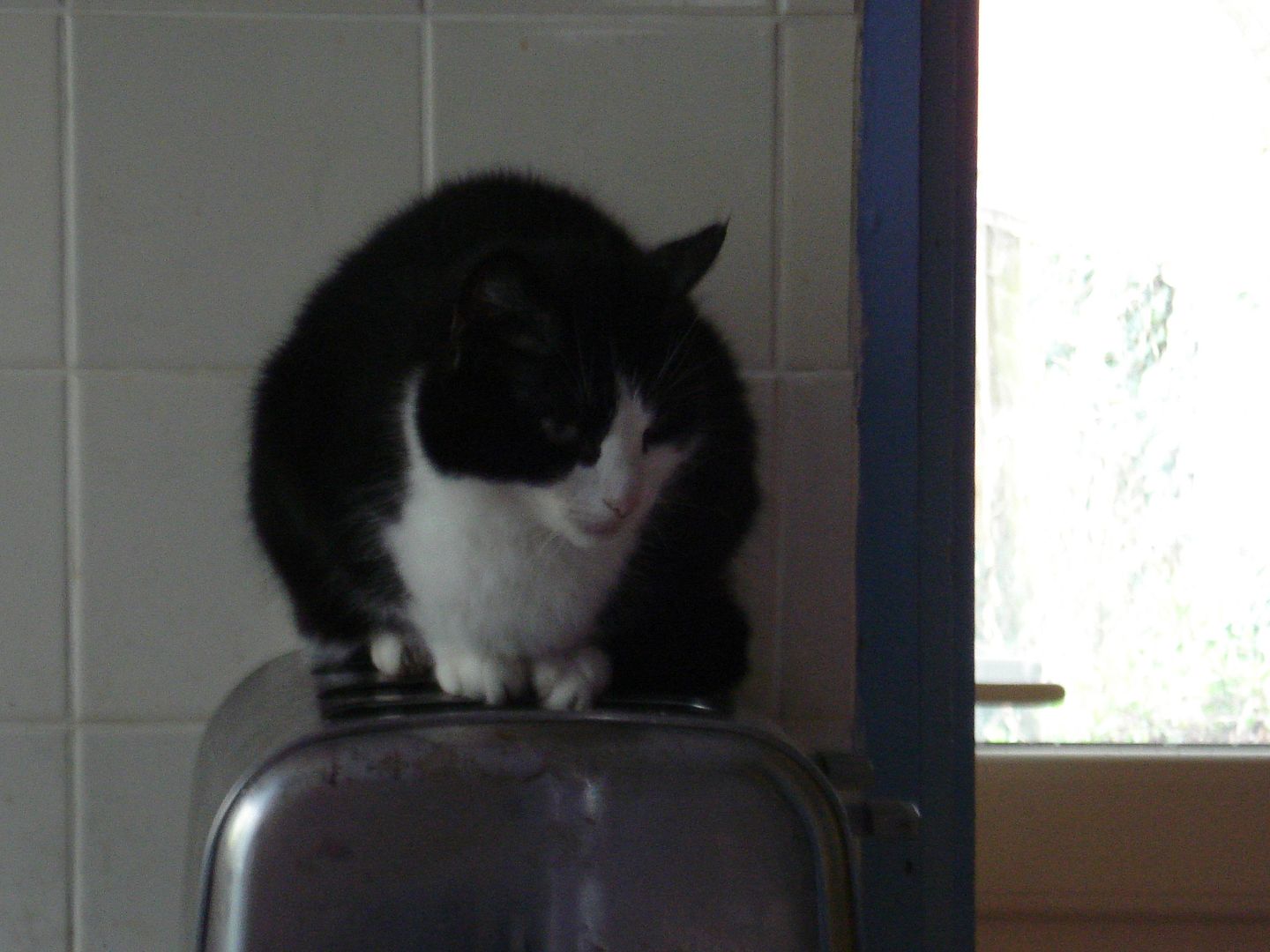 Fur on toast, anyone?