Unlike Donald Trump, Britain's most famous gambler and casino owner, John Aspinall, put his fortune into something really worthwhile. He bought a couple of country estates in Kent, in south east England, and dedicated them to the preservation of endangered species. He died in 2000, but his legacy lives on in the Aspinall Foundation, which owns and runs the two wild animal parks I regularly visit and post about, Howletts and Port Lympne. He is actually buried at Howletts.
I went on one of my jaunts there today.
They breed gorillas successfully and have reintroduced some into the wild on their huge reserve in gabon. I wonder if these two babies and playful youngster will ever return to the wild?
The North China leopard is severely endangered (I wonder what parts they like to use in their medicine?) They have a pair that have produced a couple of cubs, but they are all very shy and difficult to see.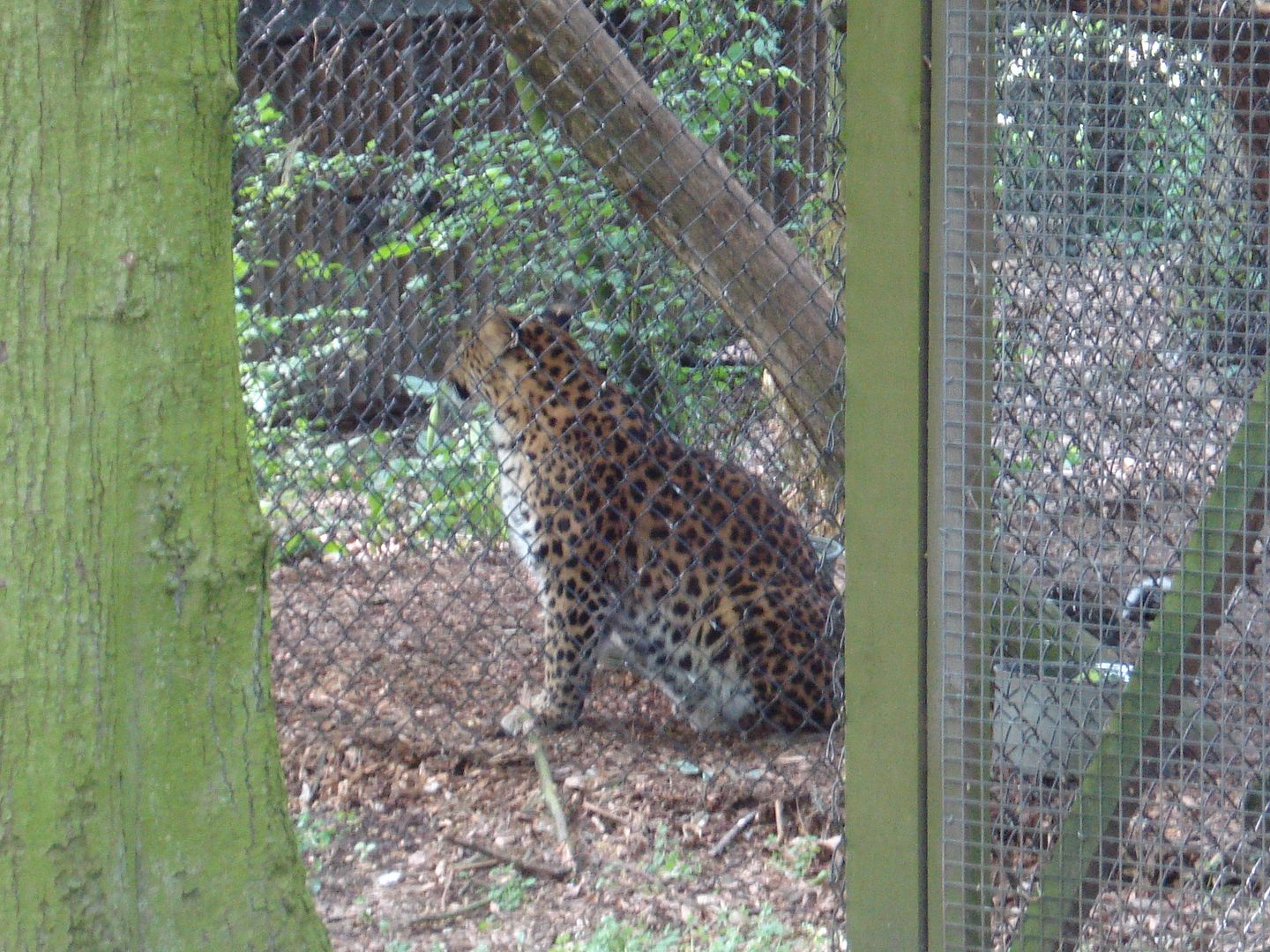 They recently had a twin elephant birth, though sadly one died. I think this tiny creature under its mother's trunk must be the remaining twin.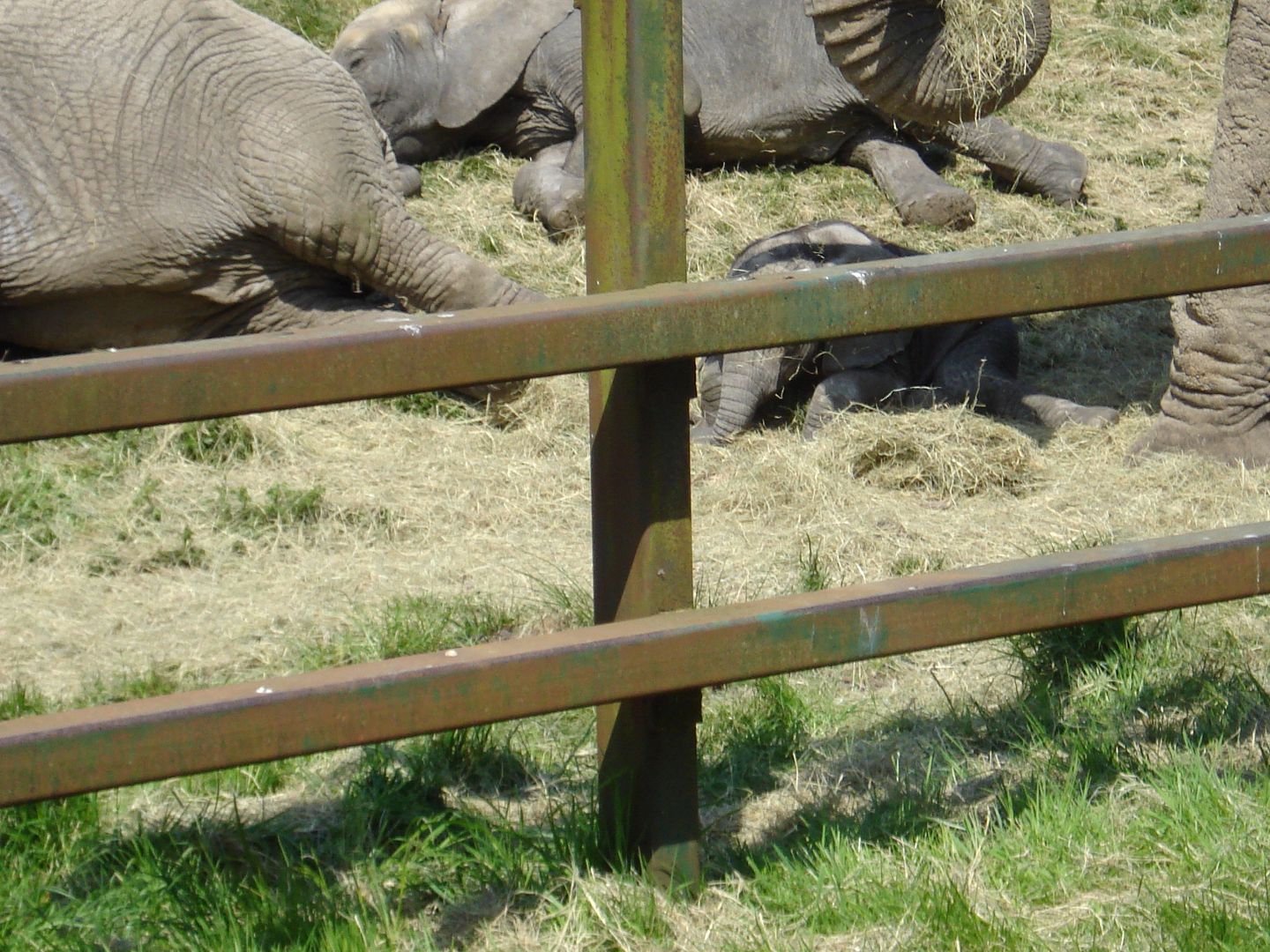 I've never seen elephants crashed out like this before. They were on a slope, which must make it easier for them to get themselves up again.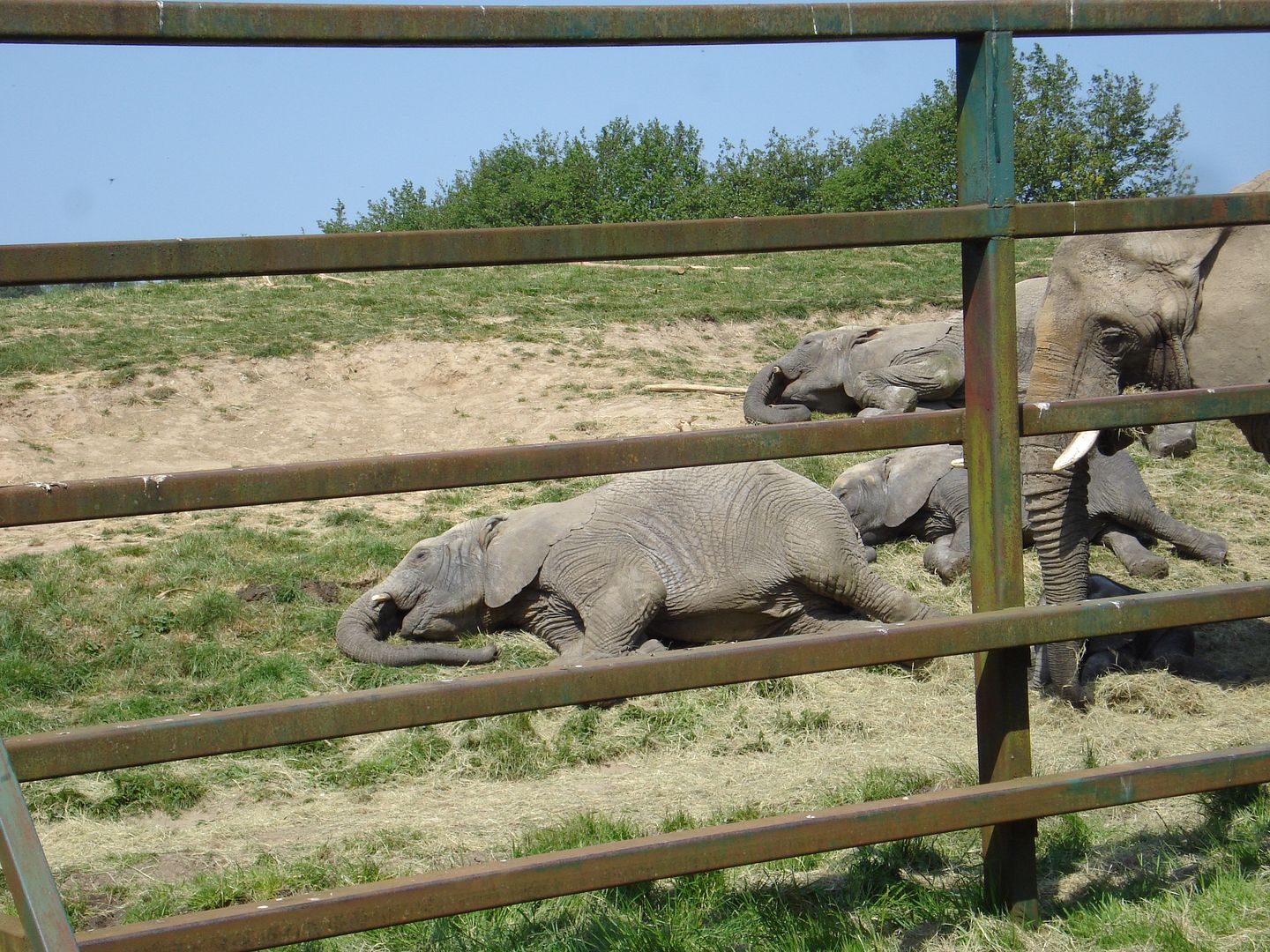 The Sumatran tiger female couldn't run away with her food, as they'd tethered it. She looks big until...
...you see the Siberian male - Malchek is possibly the biggest tiger in the world.
Anyone fancy flossing his teeth for him?
I guess you can afford to be this relaxed when you are the top of the top predators.