Except it doesn't look as if it's going any time soon.
This is my poor car.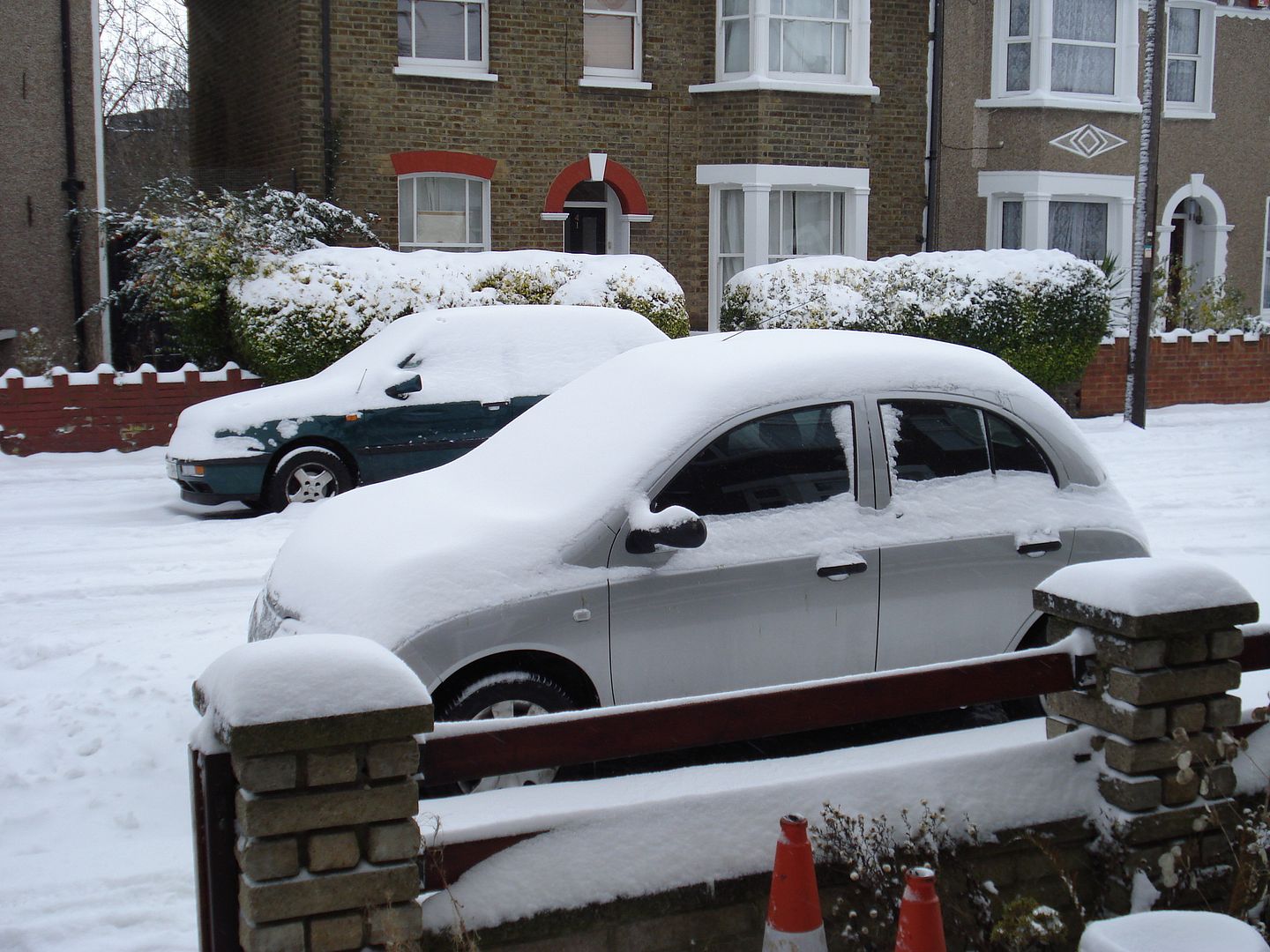 Even poorer little birdies on the feeders.
The feeders are on my washing line, which was chewed into pieces overnight,
and the pieces scattered, along with the feeders, probably by foxes.
I don't have many more feeders to lose, so I've taken them in overnight, and put out some catfood for the unfortunate foxes. (Don't tell the neighbours.)



And what about my extremely poor little girlies? They don't know what's hit them.
I wish I could take them indoors.