A couple of weeks ago I was disappointed not to find the Scottish Wild Cats that are part of the breeding programme of this native endangered species at Port Lympne Wild Animal Park, which holds the stud book. There were no signposts, and none of the staff had an accurate idea of where we could find them. I emailed the zoo and told of our disappointment. When I got no reply, I sent the email off again with an extra comment about being ignored. I received an email from the Animal Director at the park with his apologies (he had been on holiday, but meanwhile someone should have contacted me) and he invited me back as his guest. Today I drove the 70 or so miles to the park to take him up on his offer. He drove me as close as he could to the enclosure, then we had a long walk (now with a signpost!) on a steep path and up some difficult steps. We were joined at the enclosure by the small cat keeper just after we had found the female on a ledge at the back. The male was just visible inside his hidey hole.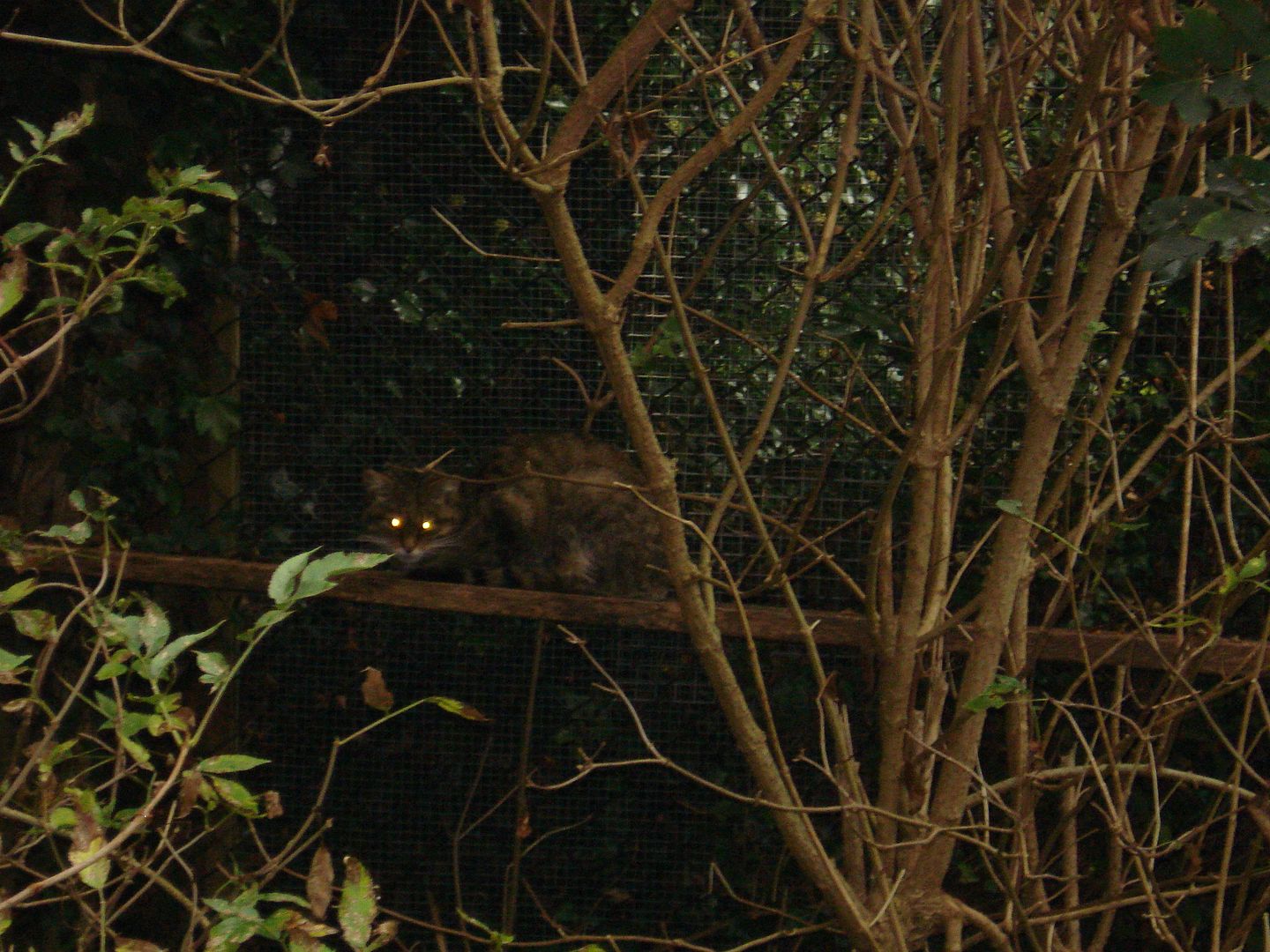 I spent a couple of hours with the small cat keeper as he fed some of the beauties, and I went inside the safety barrier (though sadly not inside the enclosures) for closeup views of an ocelot, some Indian desert cats, a margay, and a rusty spotted cat (the world's smallest cat). It was not possible to get pictures of them all, because though they came at his call to get their food, some were gone in a flash, especially the rusty spotted cat, who is caring for two kittens.
I just caught a headless picture of the female margay.
It looks a bit like an ocelot, but much smaller.
It was a very special day, and I had a wonderful time. Here's some edited footage of the ocelot (with some rather unpleasant tales of what the cat brought in) and a quick clip of one of the Indian desert cats. ***Sorry, the video has failed to load. I'm working on it, but the computer's being a bastard tonight - and a very slow one.