Earth has not anything to show more fair:
Dull would he be of soul who could pass by
A sight so touching in its majesty:
This City now doth like a garment wear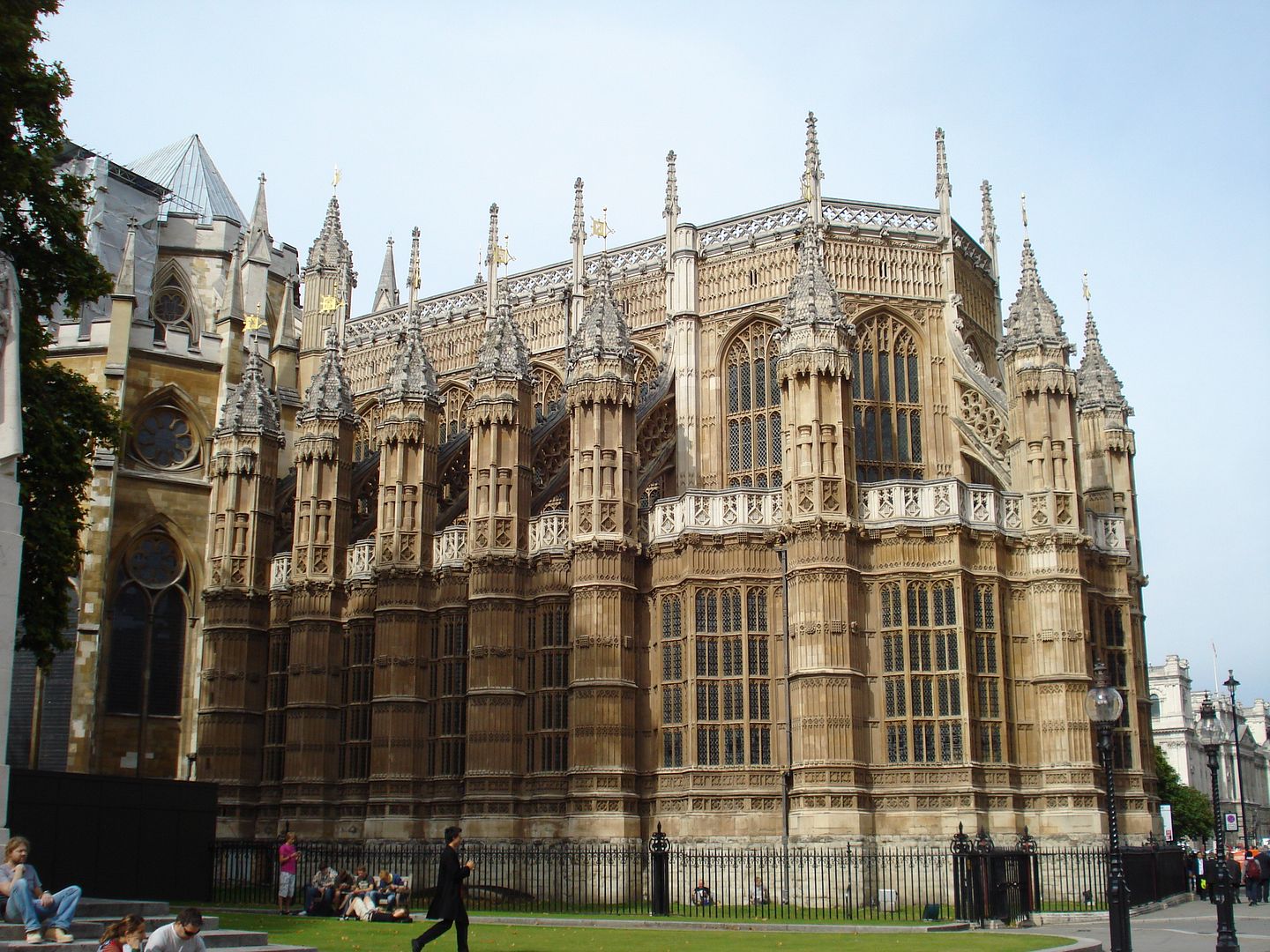 The beauty of the morning: silent, bare,
Ships, towers, domes, theatres and temples lie
Open unto fields, and to the sky,
All bright and glittering in the smokeless air,
Never did sun more beautifully steep
In his first splendour valley, rock, or hill;
Ne'er saw I, never felt, a calm so deep!
The river glideth at his own sweet will:
Dear God! the very houses seem asleep;
And all that mighty heart is lying still!
William Wordsworth
(Sept. 3 1802)
Picture 1 is the west front of Westminster Abbey.
Picture 2 is the apse of Westminster Abbey.
Picture 3 is the Jewel Tower, one of the few remaining parts of the original medieval Palace of Westminster.
You didn't think I'd go to Westminster and not take piccies, did you?

The view Wordsworth wrote about has changed a bit over the last 200 years. Not many fields or rocks, and the air may be more smokeless than it was 50 years ago, but it's still choked with exhaust fumes, and silent and bare it ain't. As for being asleep, well, like so many big cities, the centre of London never sleeps.


This is the view from Westminster Bridge looking south-east



This is the scene to the north-west



And this is the south-west.

Well the sun is still shining and the the river glittering.