When King Harold avoided a Scandinavian future for the English by defeating Harald Hardrada, he had to make his way as speedily as possible from the north east coast to the south coast where William the Bastard was about to make his own invasion attempt.
Of course, poor old Harold got an eyeful of arrow, and William won the Battle of Hastings in the year the English lost control of their country to foreign invasion for the last time ever, in 1066.
In 1079 Harold created from an existing ancient woodland a hunting forest, identified and described in the Domesday Book of 1086 as the New Forest.
It's a very desirable place to live, and one of my cousins is lucky enough to live there. Every year I go to visit her and her family just for a day, and yesterday was that day.
The New Forest is famous for its wild ponies. People love to see them (though they don't always drive as if they realise a wild pony can run out into the road at any point, and this year the death toll has risen). Some now have reflective collars round their necks in an attempt to reduce deaths. Even though I visit every year, and knew there were also cattle grazing on the forest heathland (deer are restricted to specific areas) I had no idea till yesterday there were wild donkeys.
I thought some of you might enjoy a few pictures of the creatures that wander nonchalantly across the roads to the delight and, sometimes frustration, of passing motorists.
An adult pony wanders off the road on to the verge.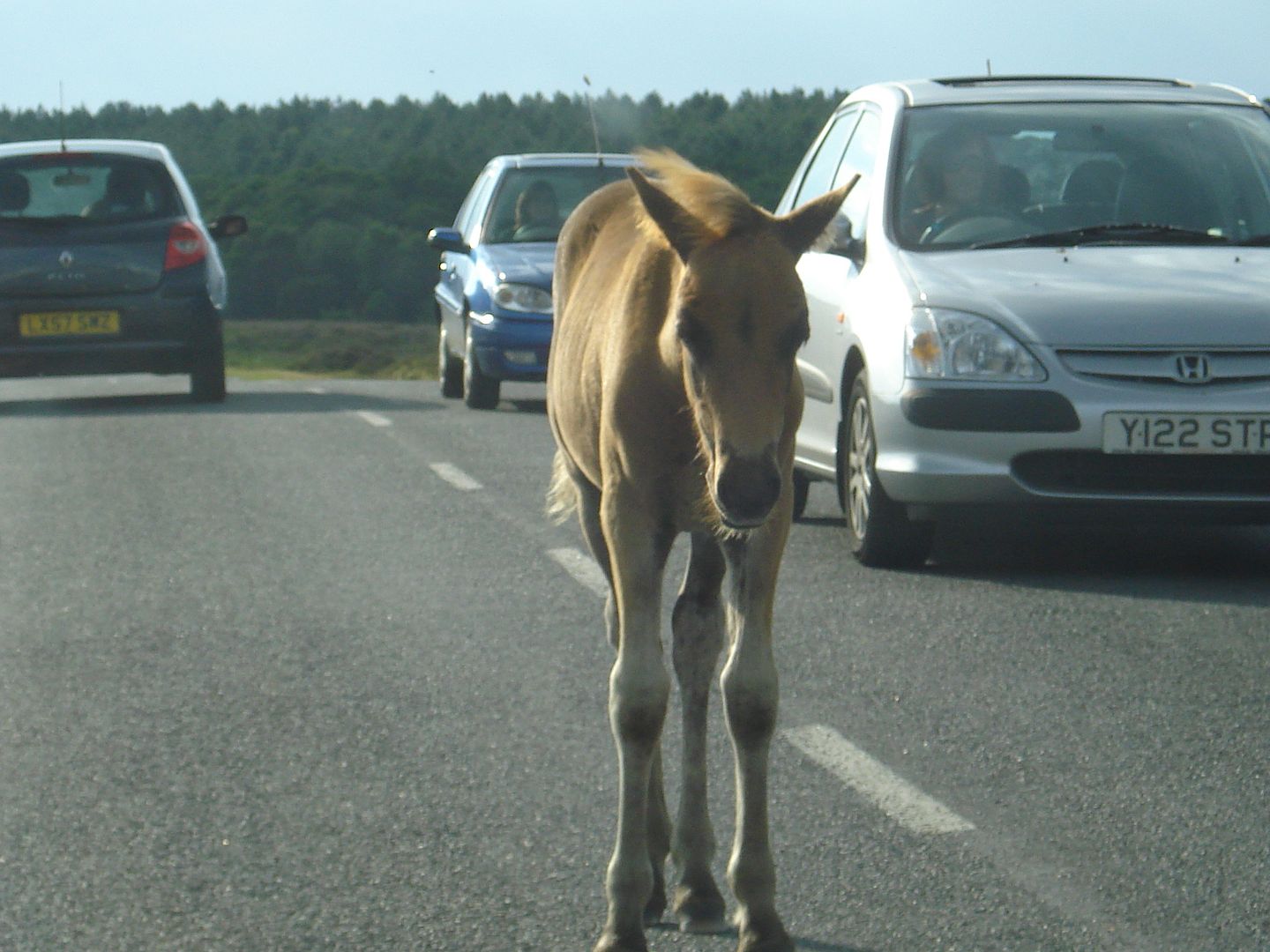 One foal had wandered away from its mum, and was having a leisurely stroll past the cars.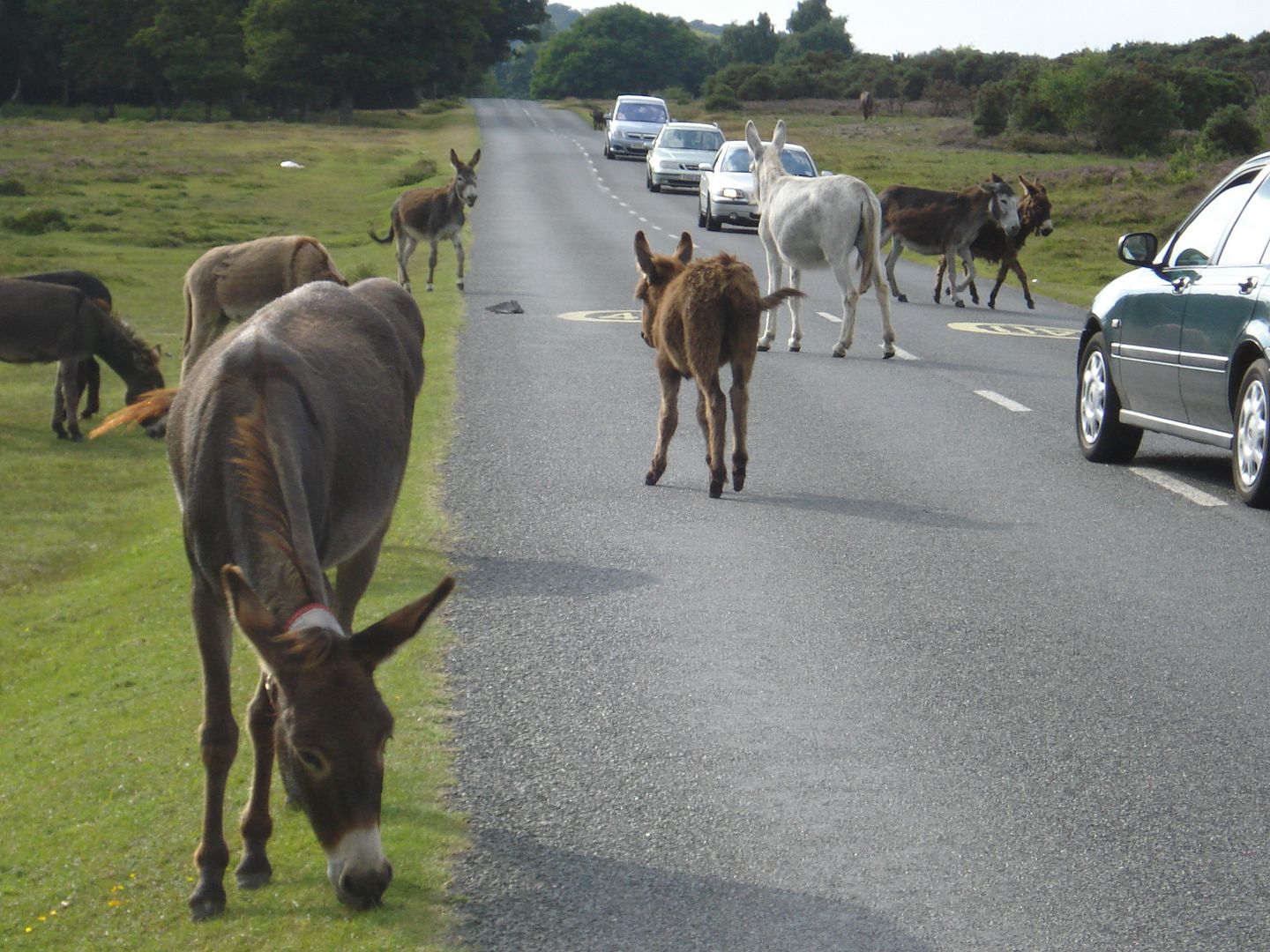 A group of donkeys oblivious of the traffic mayhem they were causing. Some were youngsters with their fluffy juvenile coats just beginning to moult off.