First the good part. At the end of July I took my friend Rob to London Zoo. I really needed to see the baby Malayan tapir before he lost his stripes.
I was lucky. His stripes are beginning to disappear under his adult grey back, but he's still stripey and sweet as anything.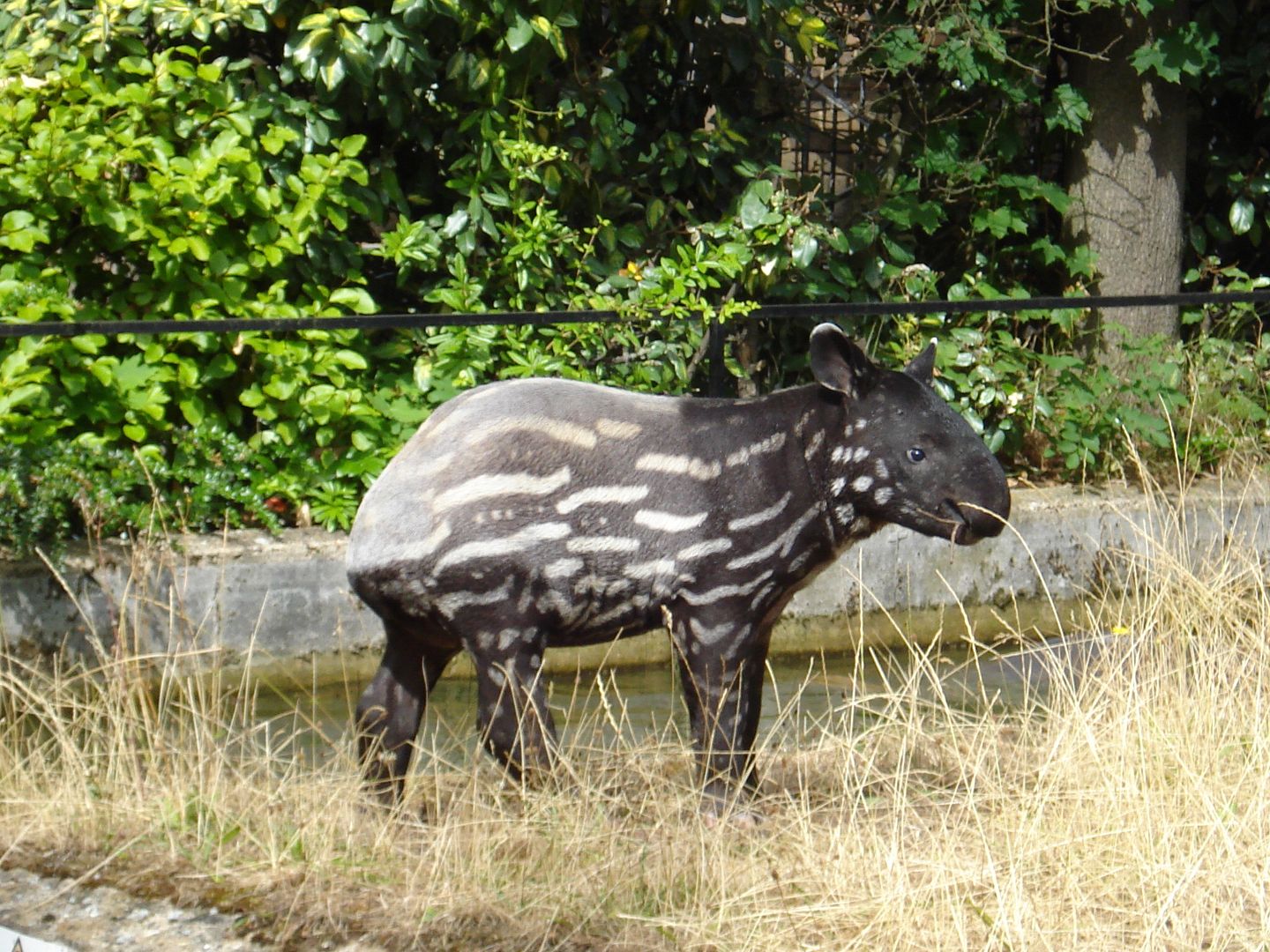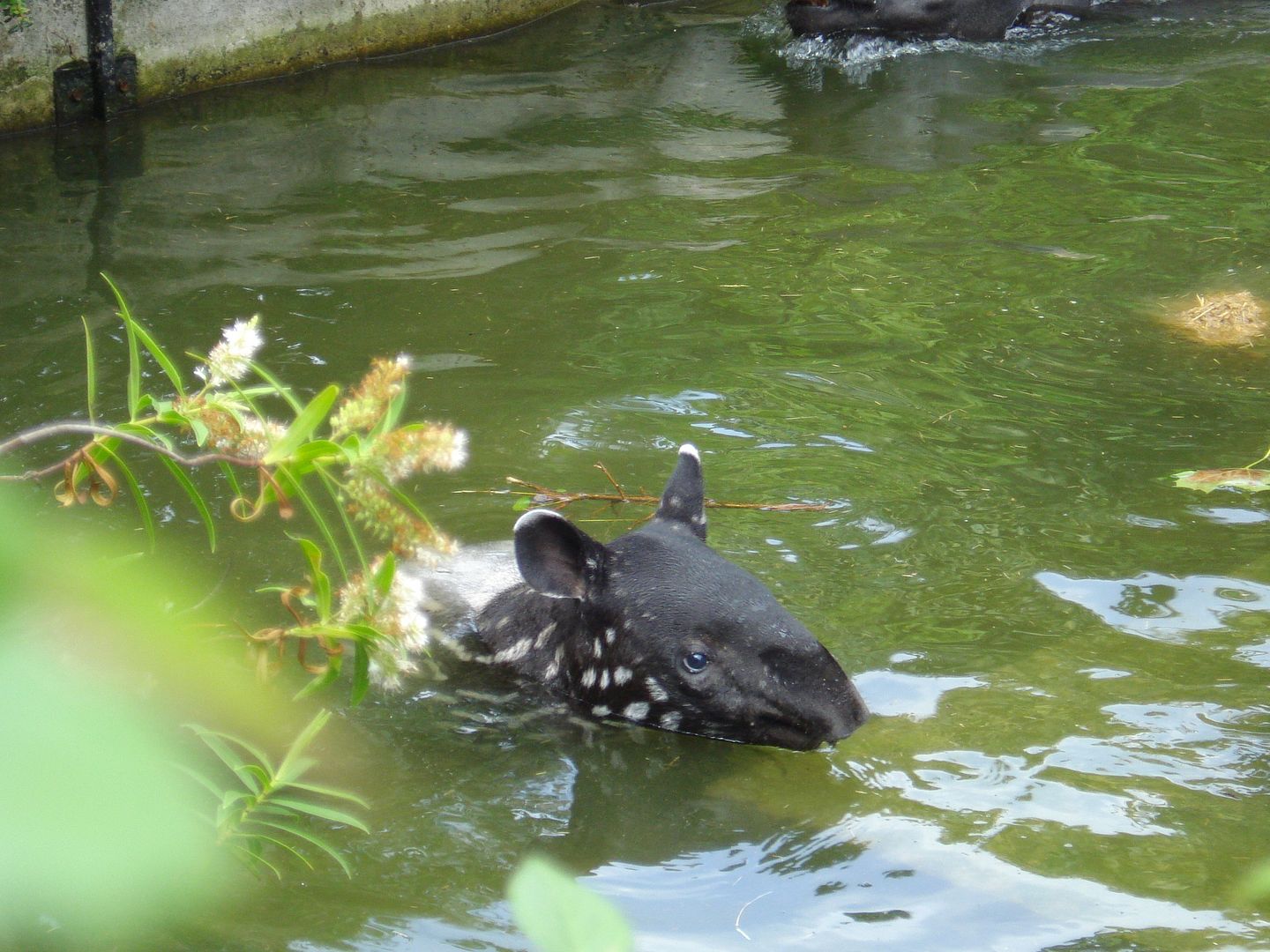 The Francois langurs have a new baby, but unlike the adults the babies are ginger. You can just about see the baby's head and part of its body.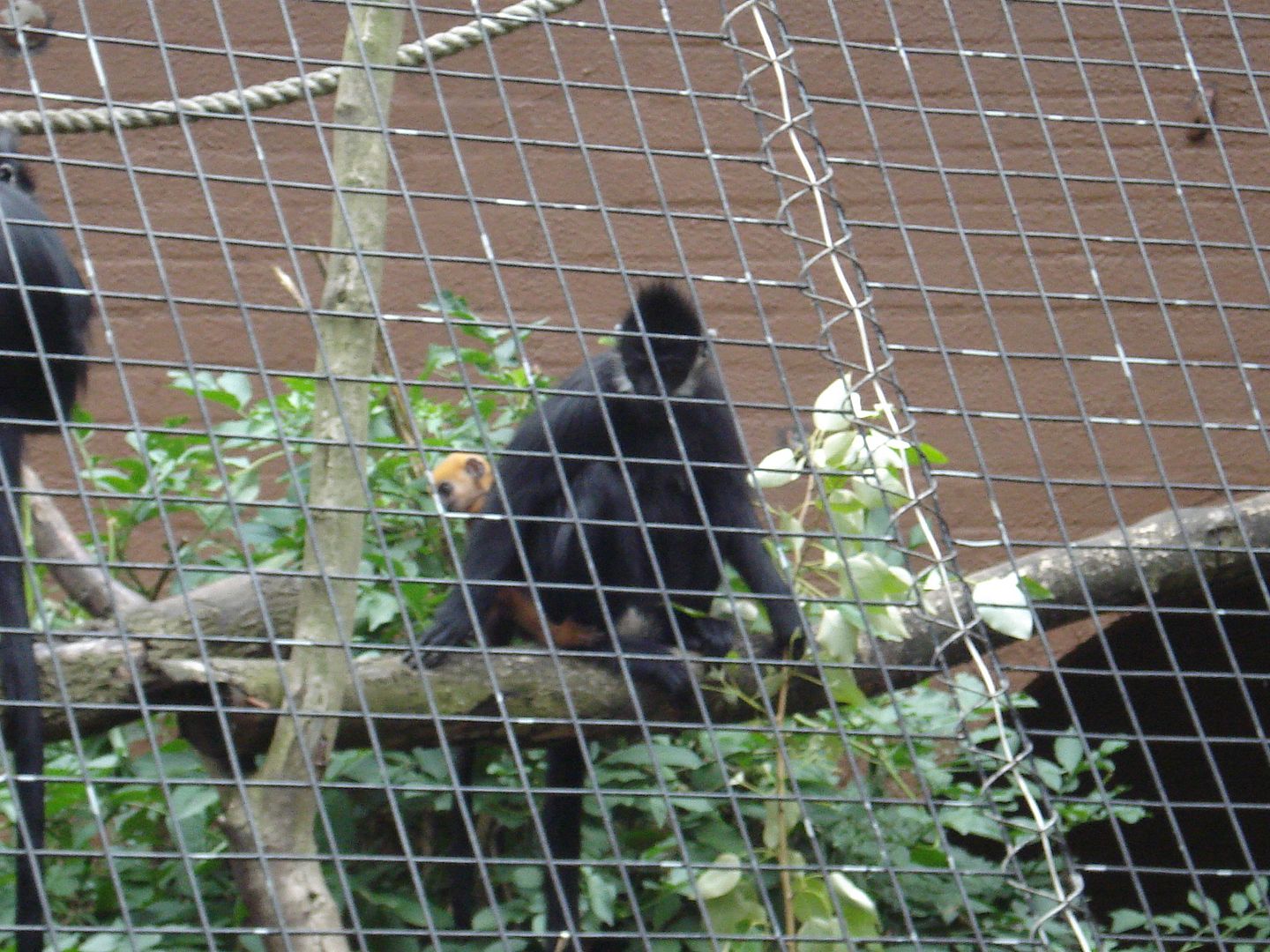 Meanwhile, my expensive summer continues - though luckily not quite as expensive as it could have been. On Saturday I came downstairs to find that my shower had flooded the kitchen, which is below the bathroom. The ceiling was stained from floodwater from a leaky gutter last year, and I still haven't had the stains painted over. Just as well. As I walked to the shops on Saturday afternoon, I was determined to ask every neighbour I met if they could recommend a good plumber. The first one I met said she'd recently had a similar problem, but the plumber was supplied but the company that insures her pipework. A light bulb lit up in my brain. Didn't I have just such an insurance policy? I checked when I got home, and I did. A plumber came out today and, instead of as I'd imagined ripping up the floor tiles and floorboards, he sawed holes in the ceiling:
The company will send someone out to patch the holes, but the repainting is down to me. This year, next year, sometime, never...