Jae Jae was separated from Melati when I first arrived. He was where Melati had been last week.
He was spending the time chomping on a bone.
Melati was in the place that last week had been Jae Jae's domain. She was very relaxed.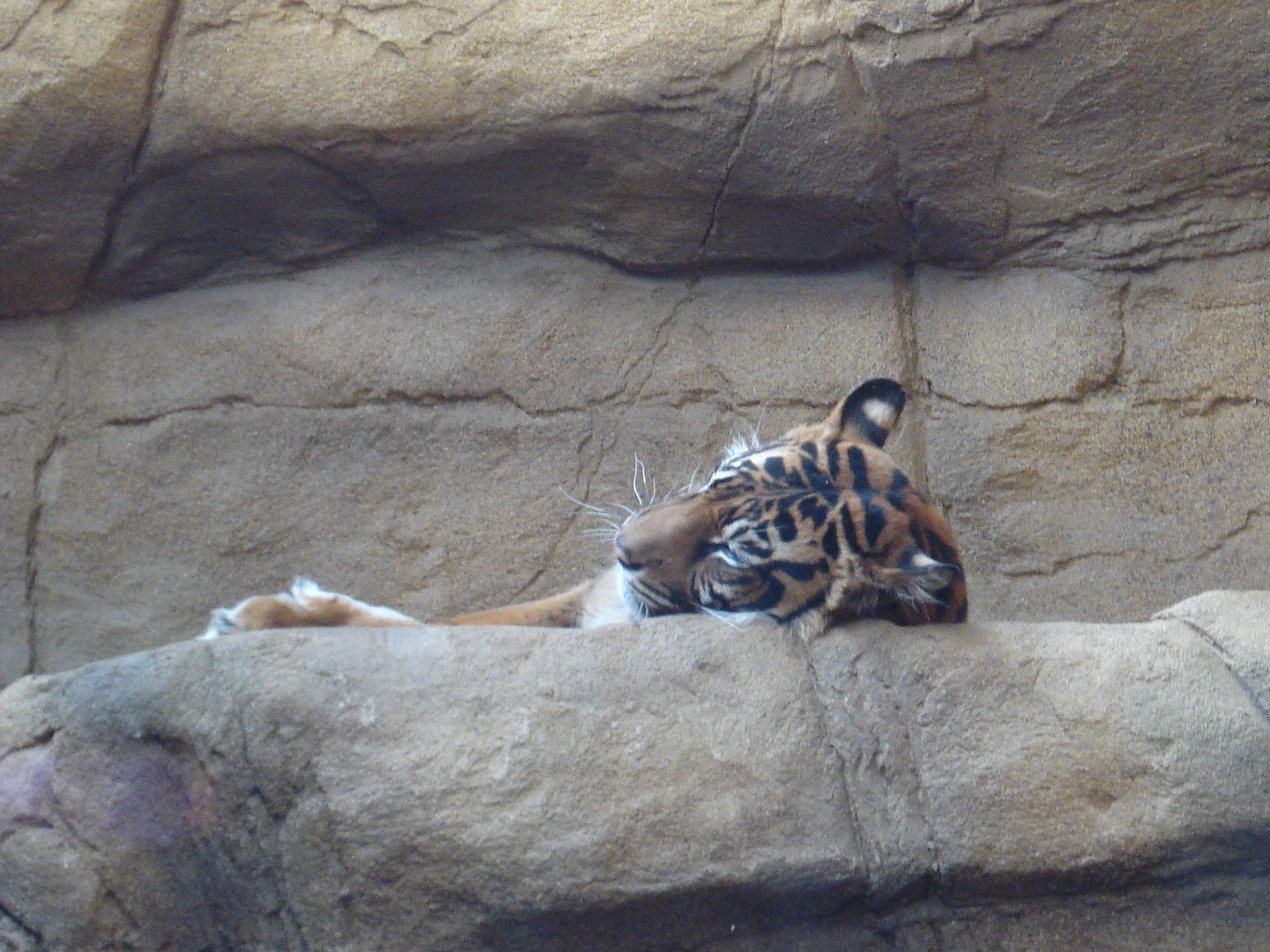 Suddenly she became more alert.
They'd opened up the whole enclosure, and Jae Jae was looking for a chance to sneak up on his girl. But he had to content himself with waiting, wondering and dreaming.