My poor parrot Louis has had an unfortunate love life, no fault of his or his lady loves. First there was dear little Rio. They adored one another so much that Rio got egg-bound and almost died. I decided to have her spayed, but the vet managed to lose her under the anaesthetic.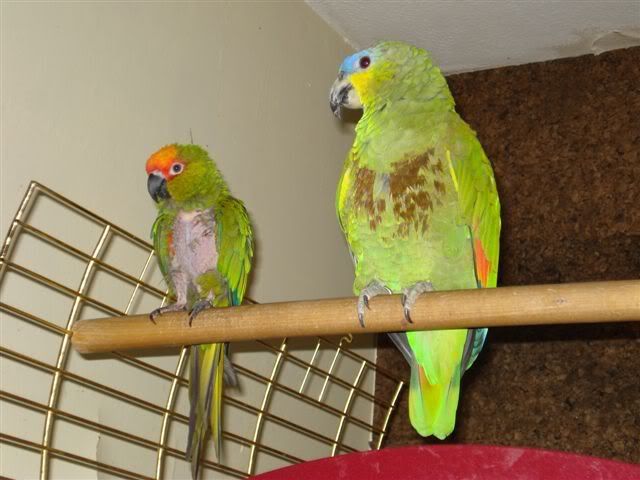 Once my darling Henry - whom Louis hated - died (courtesy of same "avian expert's" skills) I had to take the decision to rehome him, and a parrot behaviour expert took him to the west country in May 2011 to a new friend, Martha, who was quite a bit older than him. It was love at first sight. But sadly Martha died just before Christmas, and poor Louis was alone again.
Louis's new keeper (I am still officially his owner) found him a new mate who was in need of rehoming, and so, earlier this year, Louis met his new girlfriend, Lola. Being a loving sort of a boy - where female parrots are concerned, though not humans - Louis immediately took her under his wing.
Let's hope that this time they can have a long and happy future together.