Yesterday it rained, then turned freezing cold, so the puddles froze. But today the sun squeezed through, and with the forecasters' promise of no snow till lunchtime, I decided it was far too longsince I saw Mjukuu and her baby.

The snow came a bit early, hiding the frozen spots, and I enjoyed a cartoon moment (luckily unwitnessed) where my feet shot out from underneath me and I landed flat on my back!

Being part of Regent's Park, London Zoo is very picturesque in the snow.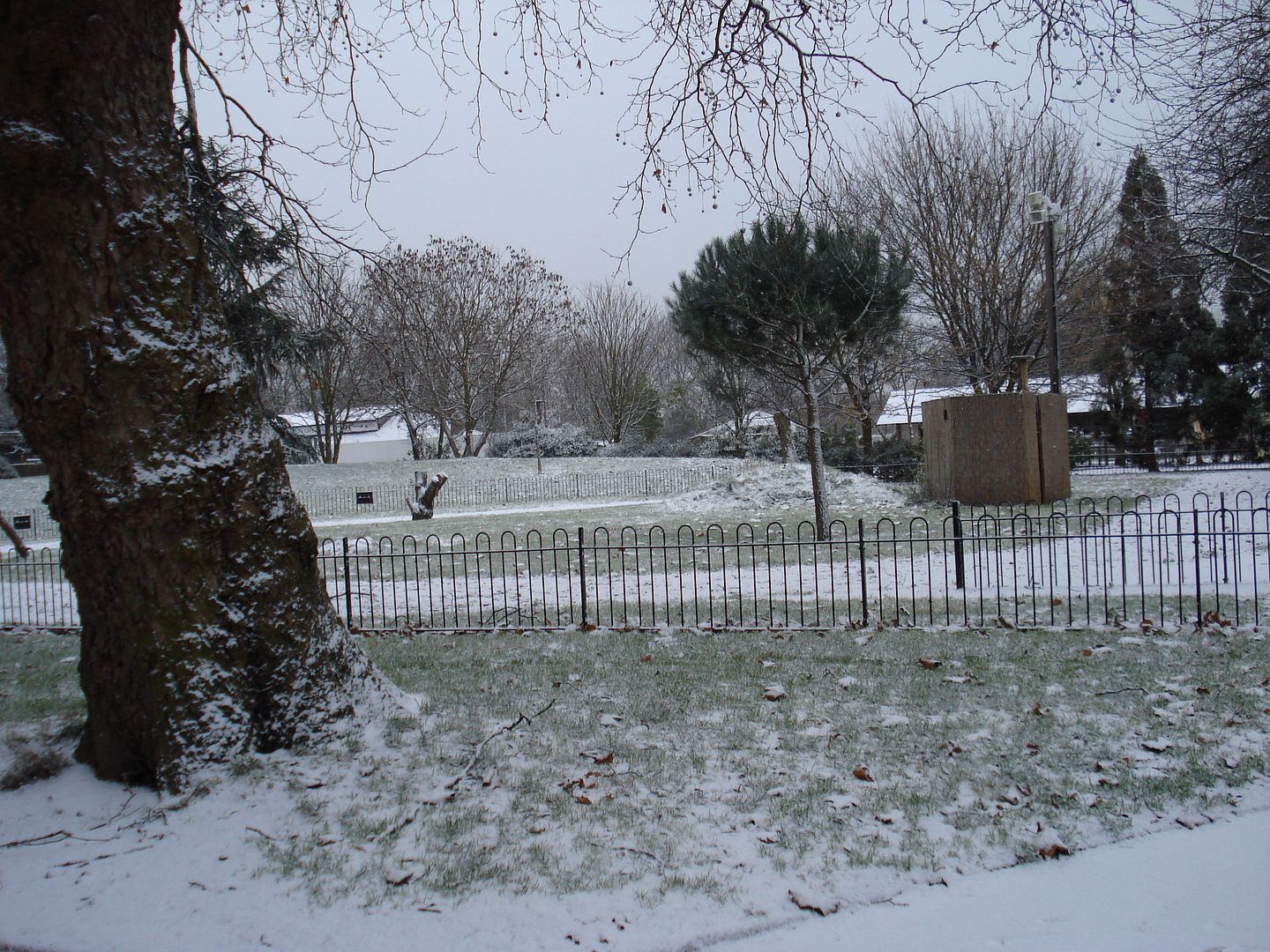 Lumpur the Sumatran tiger couldn't believe his eyes as sleet that was almost like hail came down around his shelter, where he was stretched out with girlfriend Raika.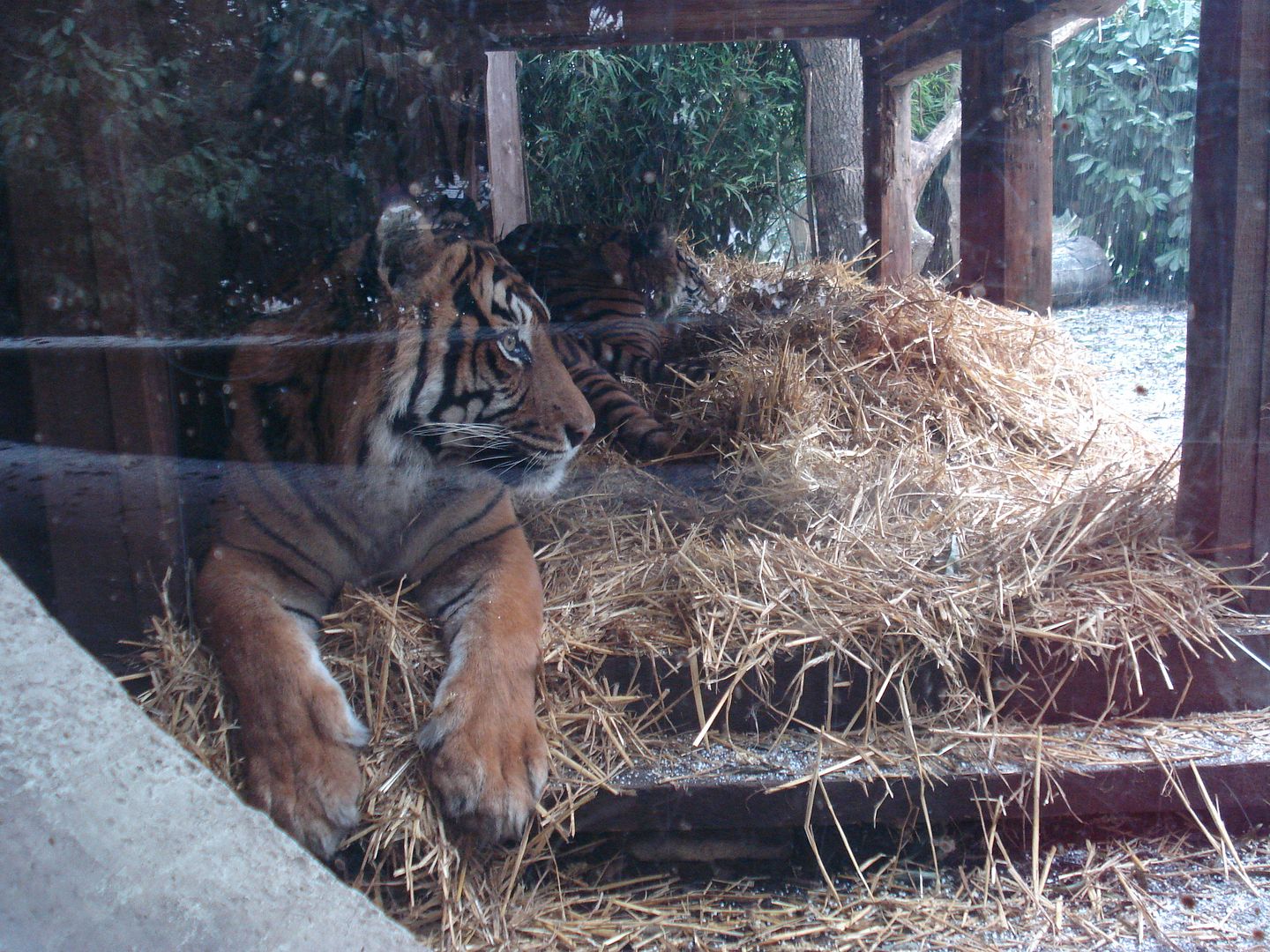 The white stuff you see is actually on his face!




The lions didn't look like they wanted to venture out of their little bed any time soon.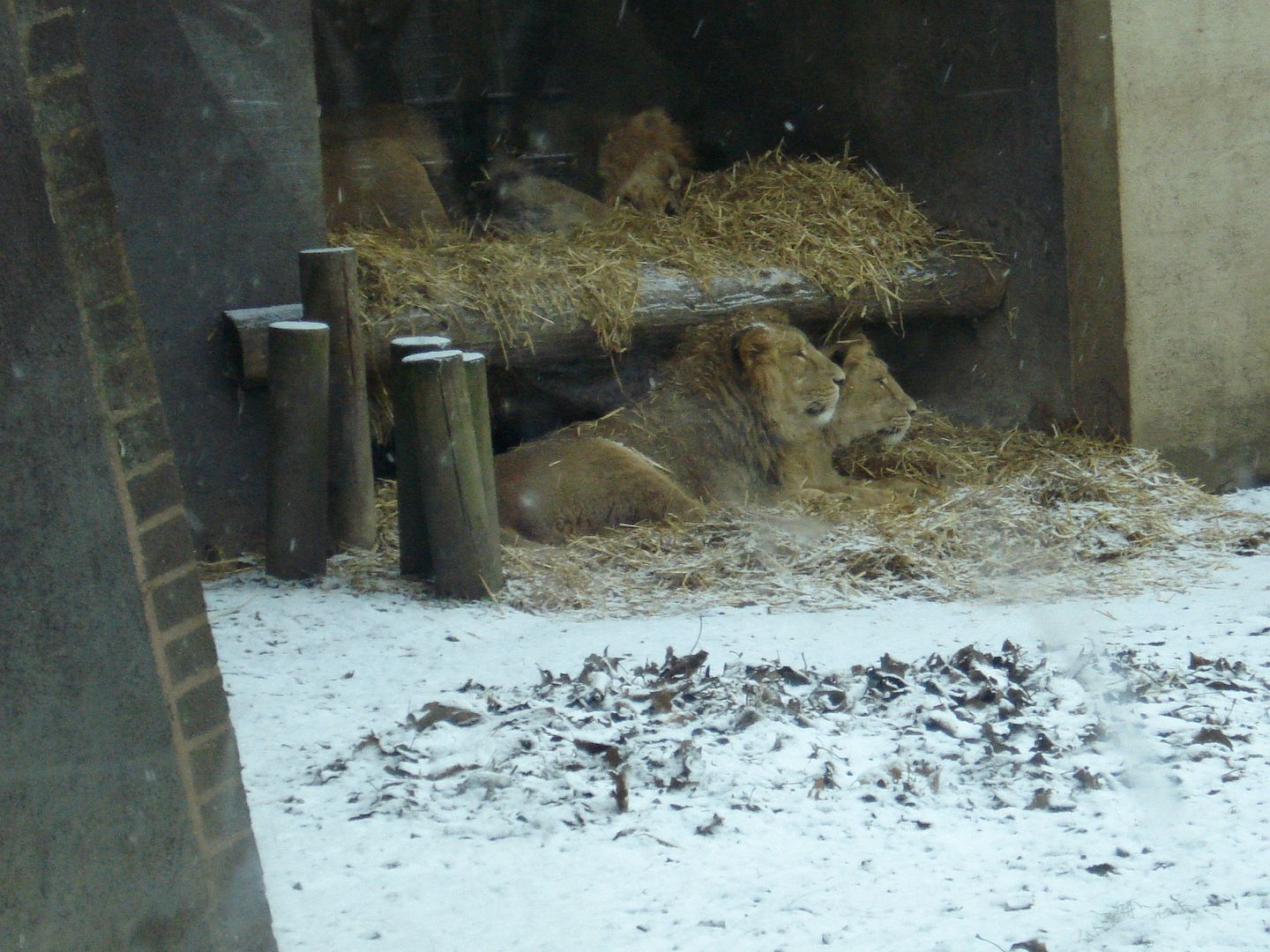 Mjukuu is getting better at showing off her son. the trouble is that when he's visible, they are both moving constantly, so most of my pictures are blurred. Flash photography is not allowed.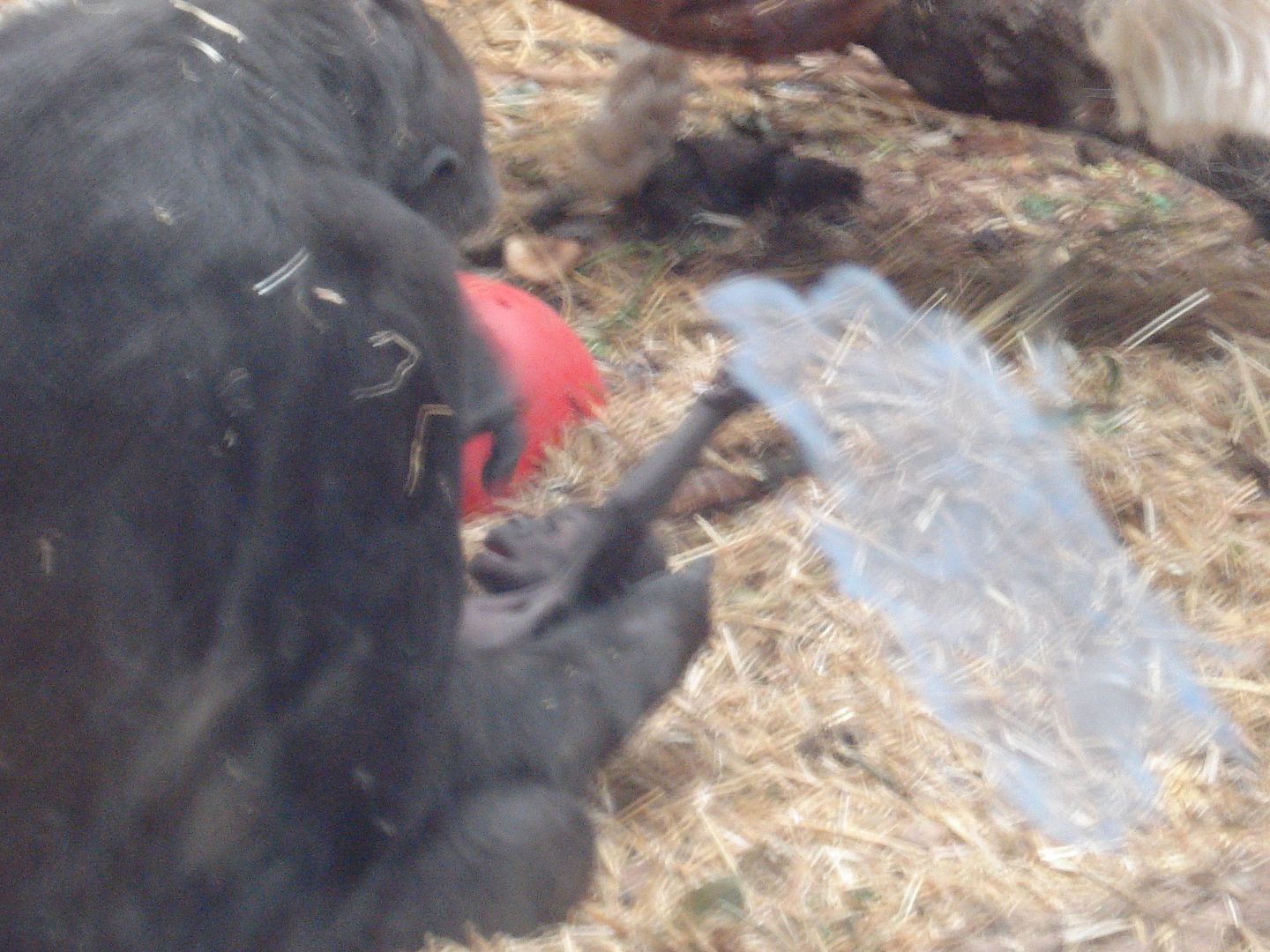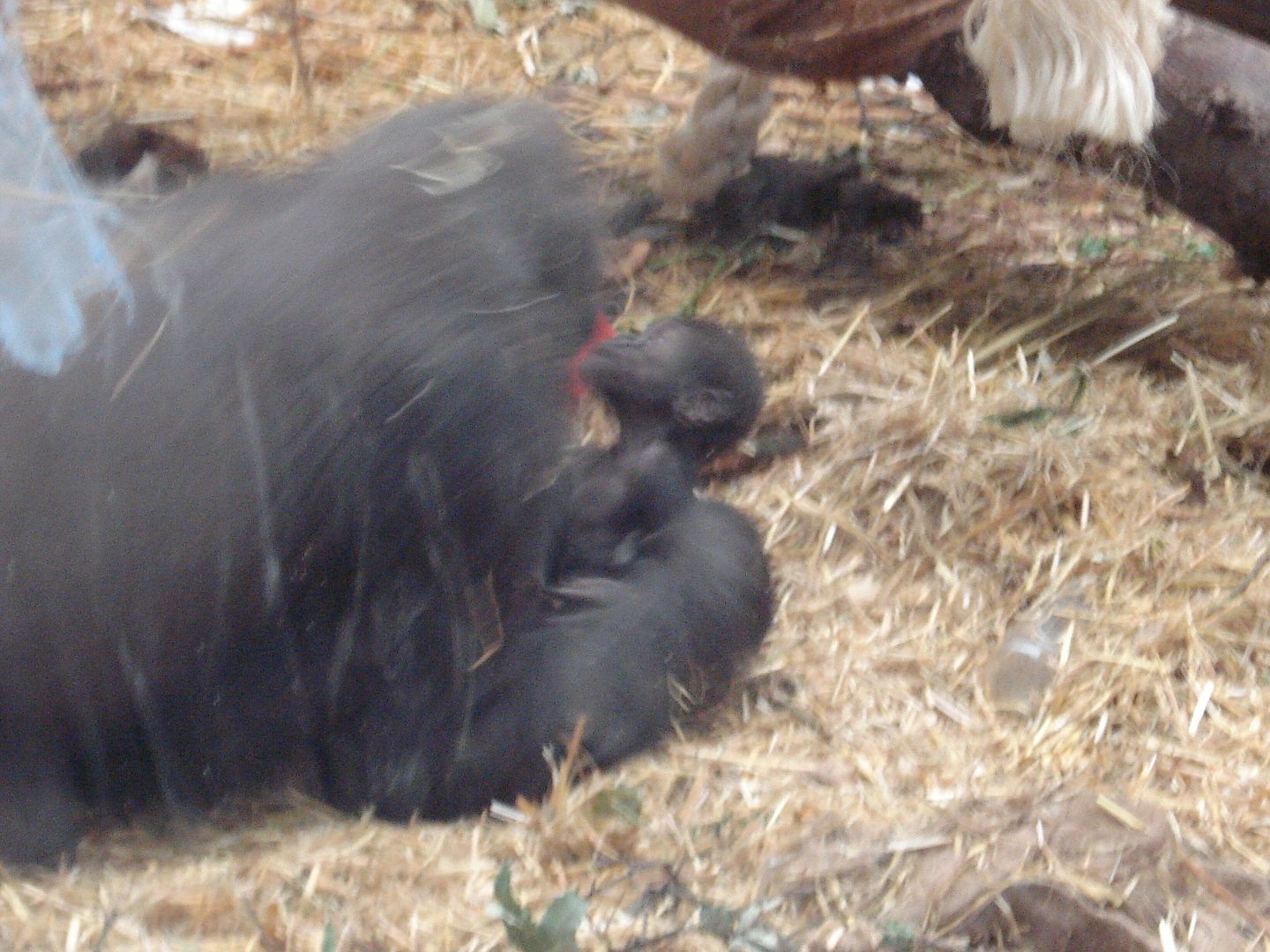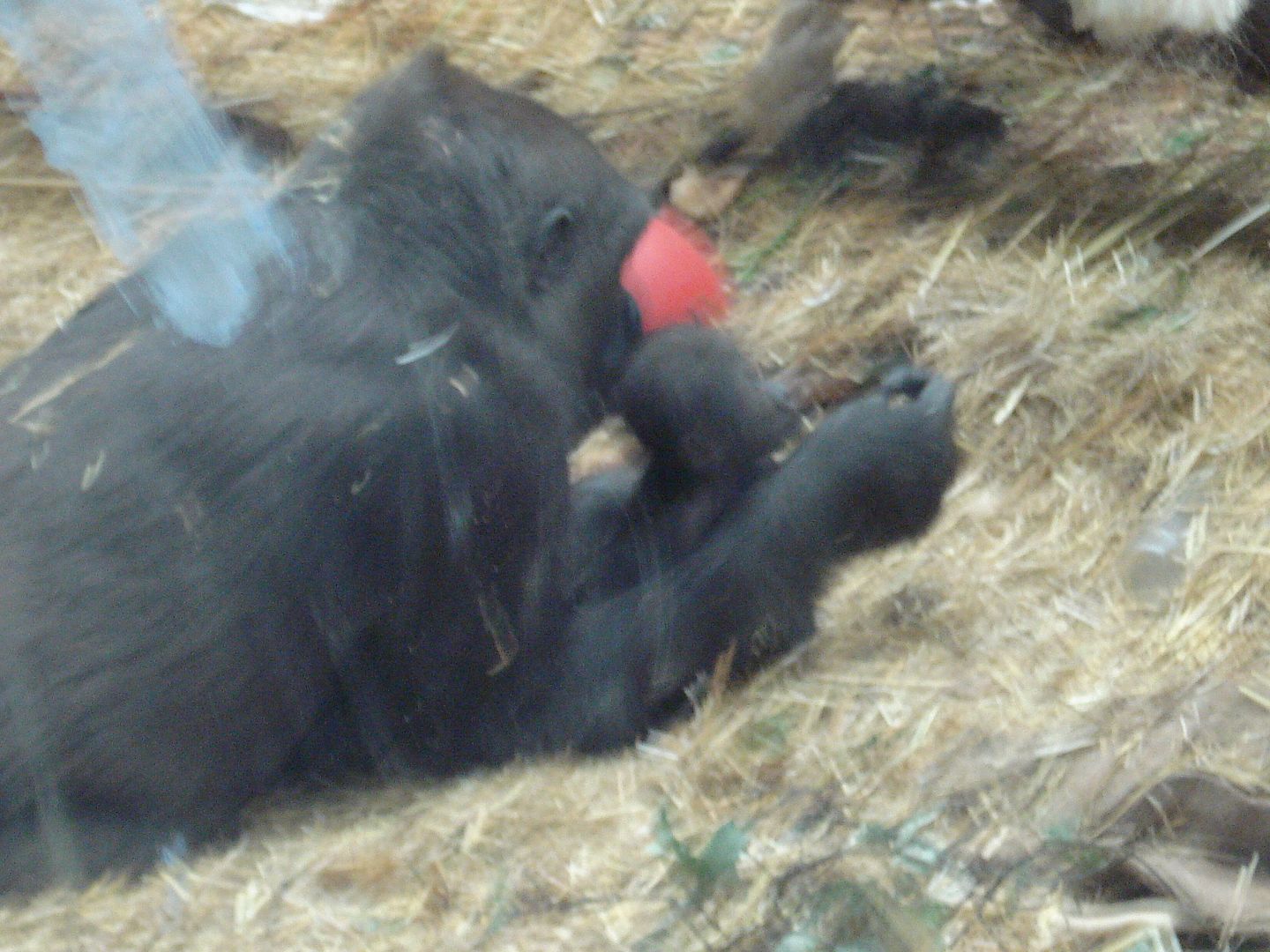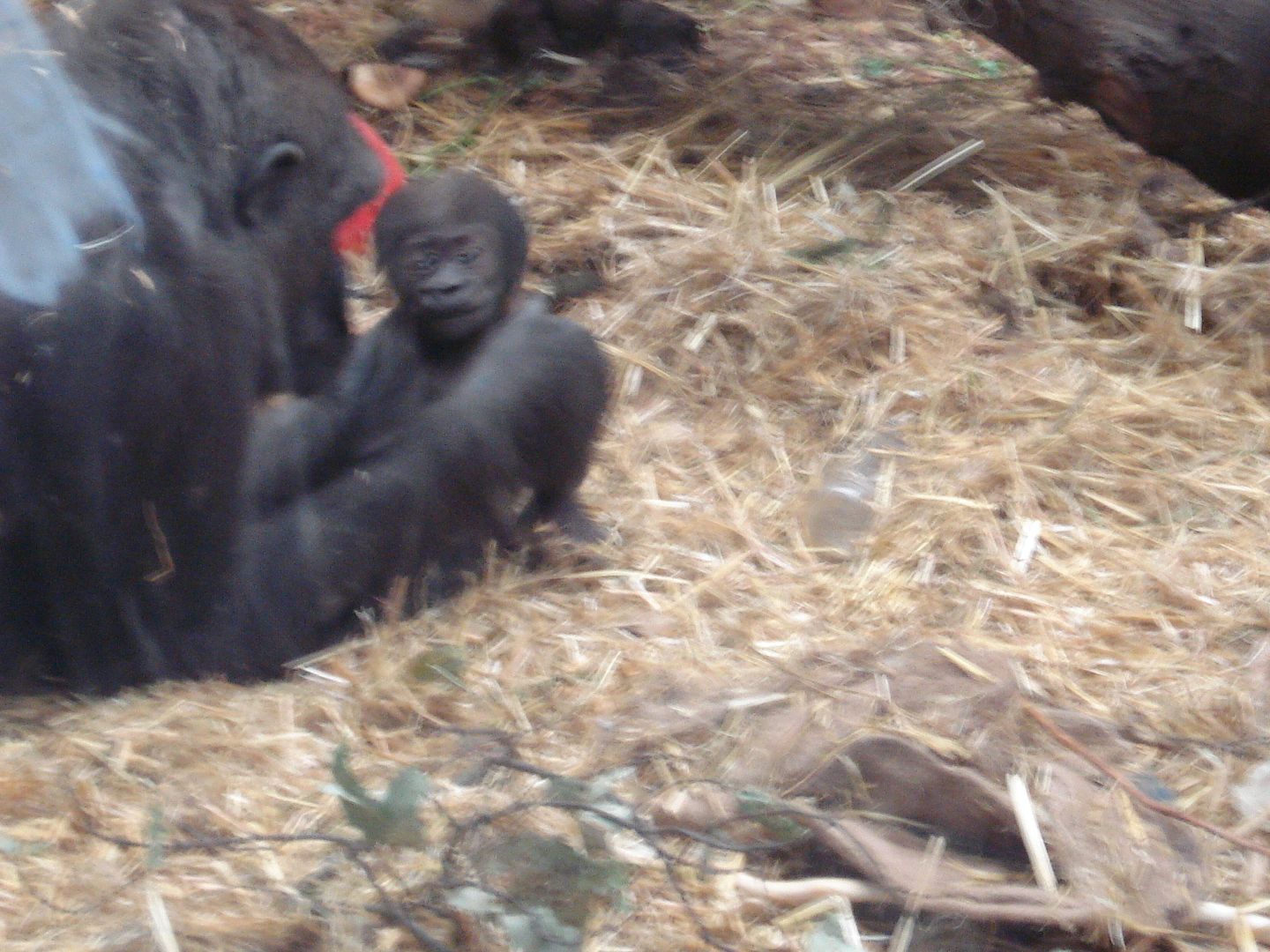 (The smears on the windows are gorilla shit)


Most of the video I managed to take is very dark, and it's difficult to make out the baby in Mjukuu's arms, but stay with it to the end, it's worth it. Towards the end, Mjukuu moves away as "auntie" Zaire approaches, and just manages to touch the longed-for baby as she passes.