Remember the early episodes of Criminal Intent? Bobby was always going off to consult with "my friend so-and-so".
Right from the start of One, we met his friends. First, there was the biker guy with contacts in Canada: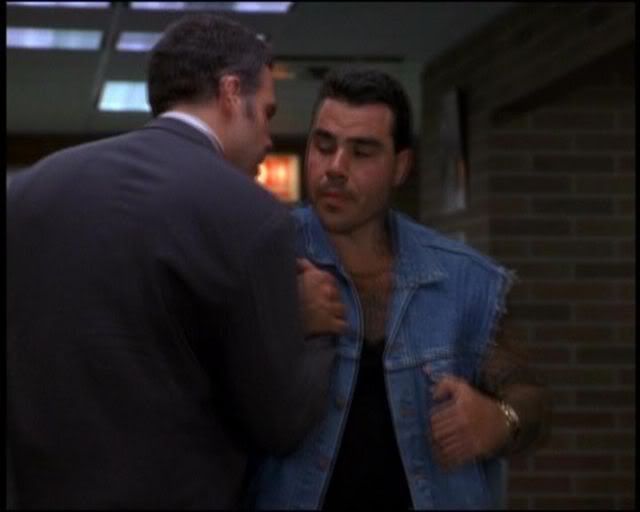 Then there were the tree-huggers in Poison: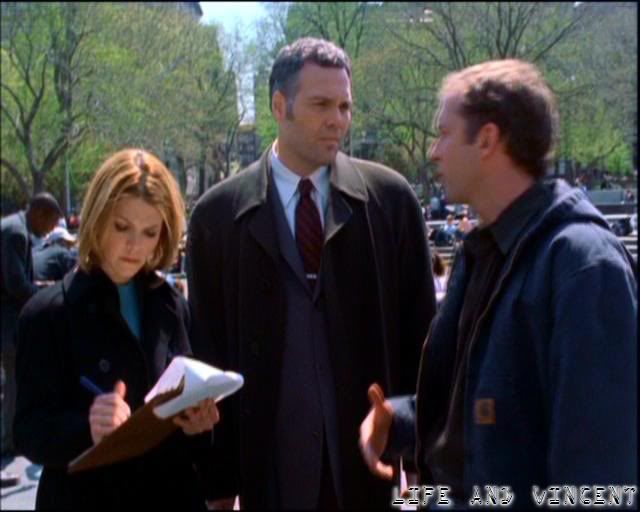 Most memorable there was the wonderful Lewis in The Pardoner's Tale and Cherry Red:
In A Murderer Among Us he has to phone his friend Stephen, who's a Rabbi:
But as the going gets tough the friends are written out.
In Amends, he is sitting alone on his kitchen floor with no one to comfort him: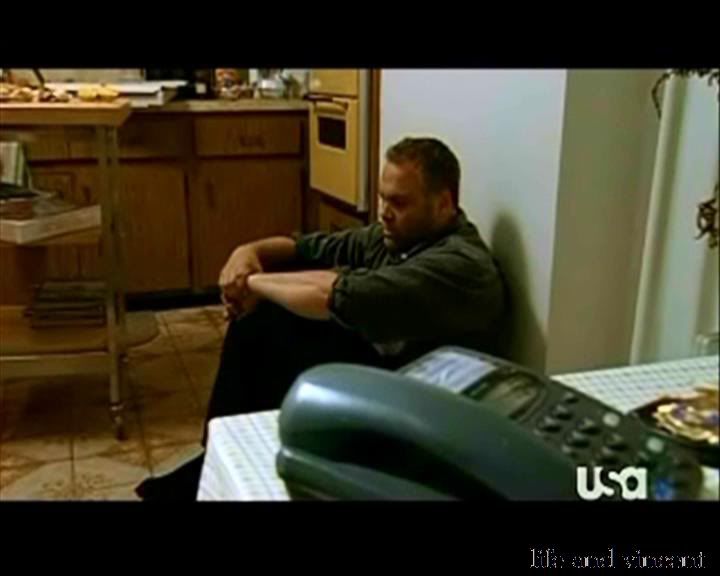 Then by the time we come to Purgatory, he is in a bar on his own drinking. No friends here, only an old enemy who, surprisingly (given his supposed eye problems) seems perfectly capable of seeing him face on: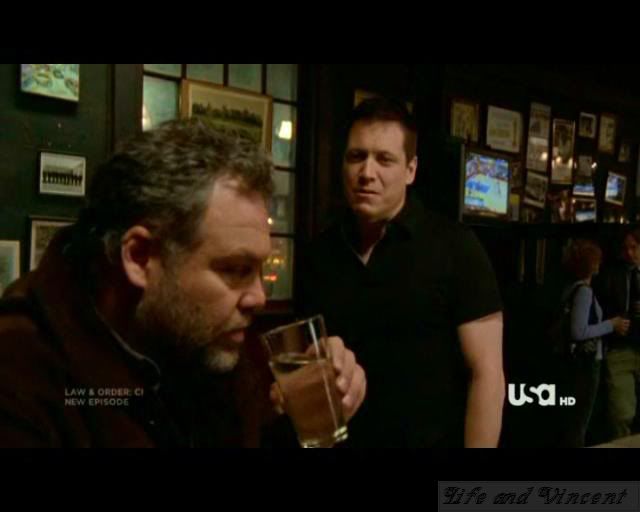 What did they do to all his friends? Why is he so alone?
Most importantly of all
WHY WOULDN'T THEY LET ME GO AND COMFORT HIM?