Monday was the annual Vincent Vixen reunion, and this time we decided to go to my favourite stomping ground, London Zoo.


Diane, Eliza and Ann, with Melati in the background.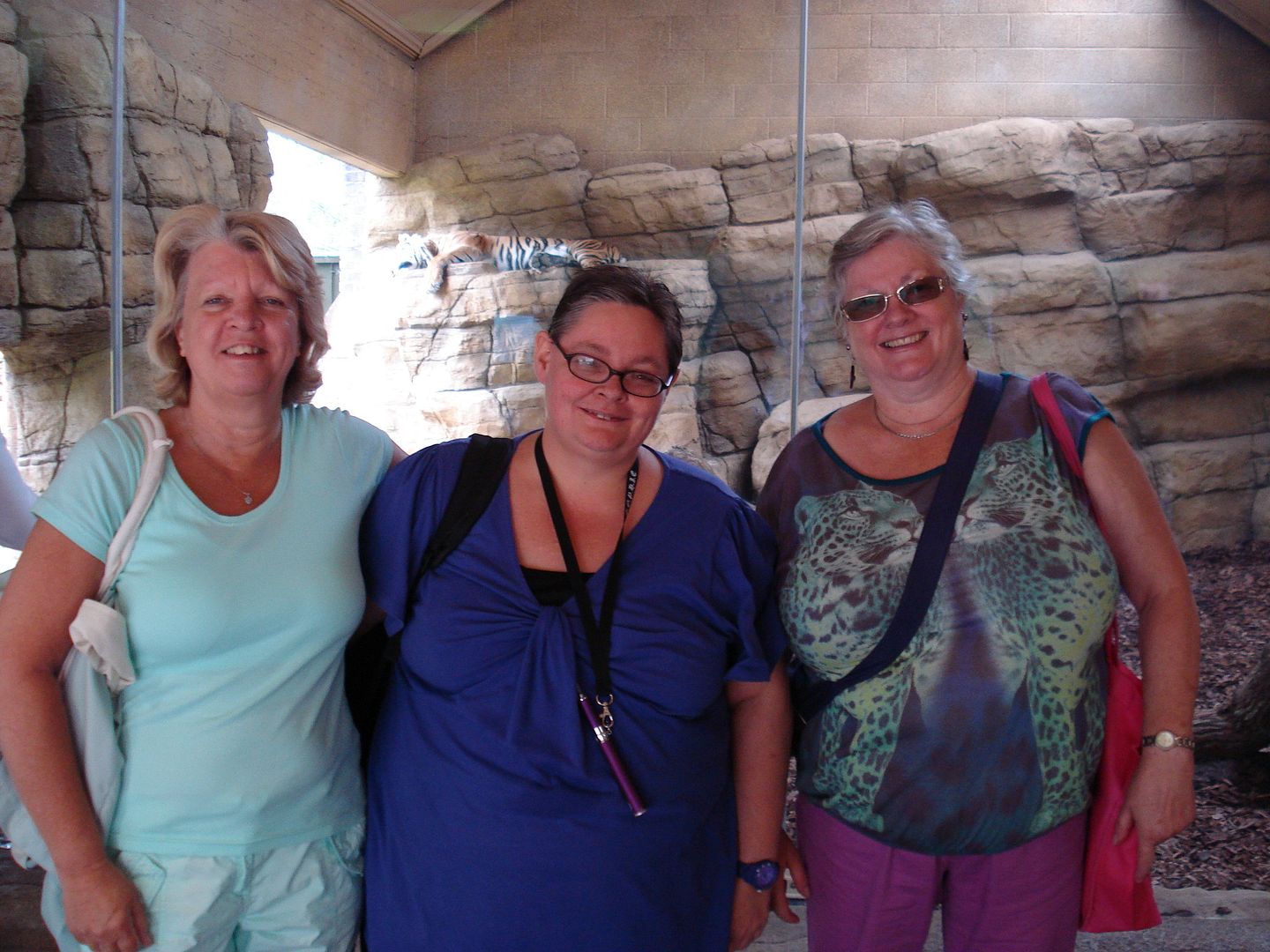 Diane, Eliza, Melati and me.
We had a great day catching up. Even with not much Vincent stuff to talk about, we have so much to talk about that we never shut up.
Ann took some lovely animal pictures:
Funny, they were bigger than this when I uploaded them...
At the end of the day, we tried to make our various ways back home to the four corners of the country (well, not quite...) but almost did not get past second base. There was a signal failure at the tube station, Camden Town, and hundreds of people outside pressing to be allowed in.
We decided to try our luck with a cab (not easy in a busy location under such circumstances) but we were fortunate, and found one pretty quickly to take us to King's Cross, where Diane could catch her train, and the rest of us could find alternative ways to get to where we needed to be to continue our journeys.
Today I slept!